8 classic single malts that every whisky enthusiast should know
Picking a single malt – especially for whisky beginners – can turn into a case of information overload. We cut through the clutter to bring you eight whiskies that you can rely on. Thank us later.
For newcomers to whisky, navigating (or Googling) the world of whisky and trying to decide which Scotch single malt would suit your taste can be a mind-boggling exercise.
First, you'd have to deal with the geography and the styles. Invariably, you'd come across the trends. Then your bartender gives you a discourse on "ghost" distilleries, which have nothing do with spooks but everything to do with lost spirits.
But, as in everything in life, you won't go wrong by relying on the classics. Focus on the flagships. The latest whisky trends are like the return of baggy pants – they won't last. Classics, solid classics, will give any whisky newbie his bang for the buck.
Here are the regional stalwarts you can count on.
AUCHENTOSHAN 12 YEARS OLD
Auchentoshan (pronounced "Ock-un-tosh-un") claims to be the only distillery in Scotland to triple distil its whisky – most Scottish distilleries distil twice – a process that results in a smoother, more delicate taste. It is one of the few remaining distilleries located in the Lowlands, a region known for its lighter style of whiskies.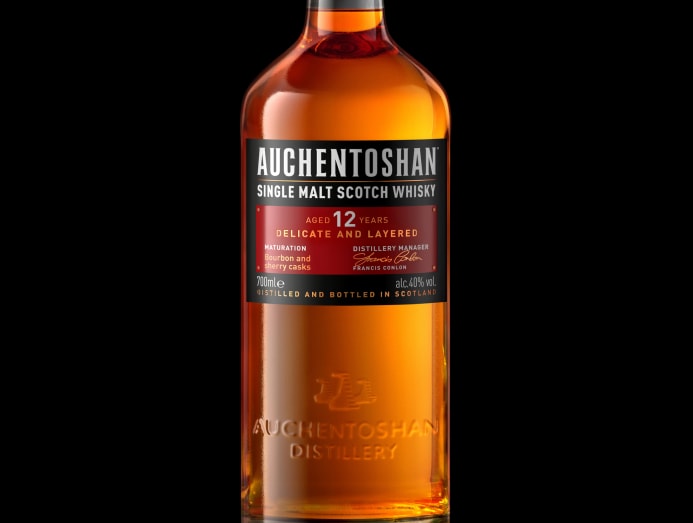 Since its founding in 1823, Auchentoshan has changed hands many times – it is currently owned by Beam Suntory.
The Auchentoshan 12 Years Old remains the distillery's flagship. Aged in bourbon and sherry casks, the spirit offers a rich profile of maple and citrus, a touch of nuttiness, and a smooth texture. A hint of cinnamon in the finish rounds off this sip with a delicately spiced note.
S$109, from 1855 The Bottle Shop
BENROMACH 21 YEARS OLD
The region of Speyside is known for producing sweet, fruity whiskies. In this respect, Benromach's peaty flavour (a smoky accent derived from burning peat or partially decayed vegetable matter; a style more associated with whiskies from the Islay region) may come across as an oddity to some drinkers.
But it's a practice from the old days, when Speyside distilleries smoked their own barley over a peat fire.
Matured in first-fill sherry and bourbon casks, the Benromach 21 Years Old is a whirl of honey, cinnamon, raspberry, and gentle smoky notes. It's ideal for those looking for a rich Speyside character but with an edgy, savoury touch of peat.
S$300, from La Maison du Whisky
BOWMORE 18 YEARS OLD
With a history that dates back to 1779, Bowmore is the oldest licensed distillery on Islay, an island sitting off the west coast of Scotland and known for its smoky whiskies.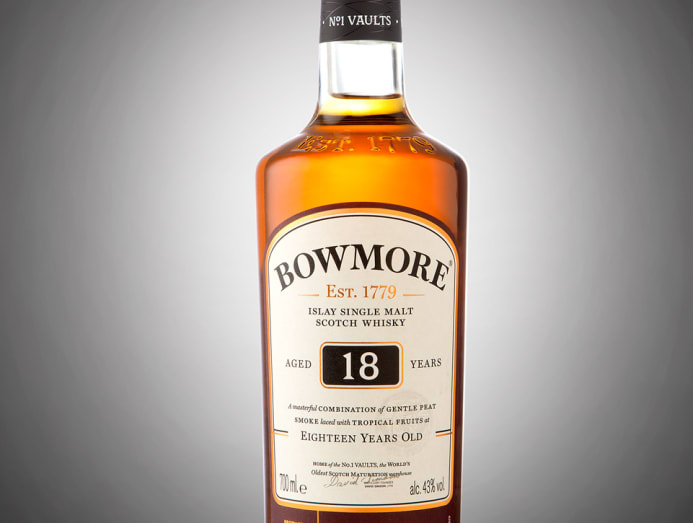 As you might expect, Bowmore's whiskies have that distinctive Islay smokiness, but it's more of a whiff of peat than, say, a gust of stinging smoke you'd find in the Laphroaig, another Islay bottling (more on that later).
The Bowmore 18 Years Old is arguably the standout in the core range. Left to slumber in ex-bourbon and sherry casks, the spirit is rich and complex. This is a maple syrup-drenched pancake breakfast served in a patio fronting an autumnal forest: Notes of apple, cedar and raisins are wrapped by a delicate thread of smoke.
S$199, from iShopChangi 
THE GLENDRONACH ALLARDICE 18 YEARS OLD
The GlenDronach Allardice is named after its late founder, James Allardice, who built the distillery in 1826.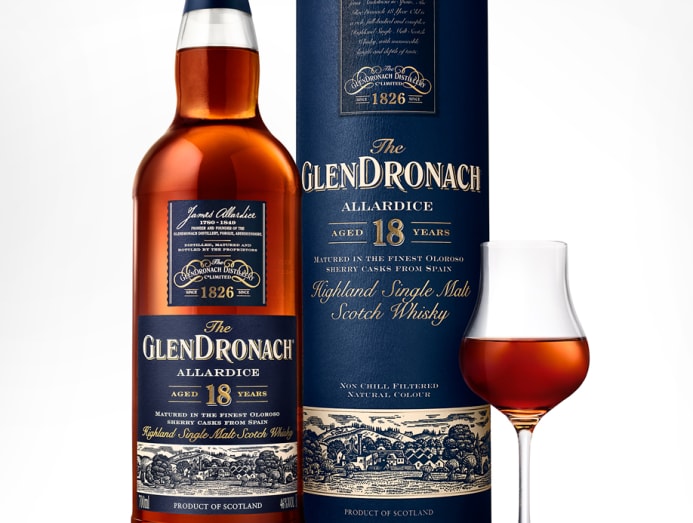 Located in the Scottish Highlands, the GlenDronach was one of the last to heat its stills by coal fire until 2005, when drinks giant Pernod Ricard, which took over the distillery, changed the coal-fired stills to the modern steam-heated coils.
Producers in the Highlands make whiskies in a variety of styles. The GlenDronach Allardice leans heavily towards the fruity style, thanks to its Oloroso sherry cask-matured spirit. The spirit flaunts a dark hue, and offers flavours of creme brulee, cherries, ginger, and dark chocolate.
If you like your whiskies sweet like a fruitcake, look no further.
S$298, from Malt & Wine Asia
GLENMORANGIE, THE ORIGINAL 10 YEARS OLD
It's easy to get carried away by age statements, but older whiskies may not always be better. Younger whiskies can offer a more balanced profile that is more approachable for drinkers.
The Glenmorangie 10 Years Old is one such spirit, having set a high standard for Highland whiskies over the years.
The 10 Years Old is aged in first- and second-fill American white oak casks, a combination that lends it a gentle character of vanilla, toffee, and apple notes. The finish is soft and fruity. Enjoy this one neat.
S$106, from Bottles and Bottles
LAPHROAIG 10 YEARS OLD
You'd either love or hate the Laphroaig – some choke on it, others cheer – there's no middle ground. This is Islay's unofficial flag-bearer; a very smoky, peated whisky that boldly represents the region's style.
Peat from Islay is placed below malted barley and lit, its smoke lending the Laphroaig its distinctive smell of wet bogs. It's not all bitter and medicinal like grandpa's old vermouth, though. There are hints of citrus and vanilla, and an oily texture that lingers on the palate.
S$129, from iShopChangi 
THE MACALLAN, DOUBLE CASK 18 YEARS OLD
The Macallan label needs no introduction, its presence reinforced by a strong marketing campaign and show-stoppers at auctions where rare bottles fetch over a million dollars.
Building on the success of the Double Cask 12 Years Old, which was released in 2016, The Macallan introduced the 15 Years Old and 18 Years Old editions last year.
The Double Cask 18 Years Old – an exotic potion of raisins, ginger, caramel, vanilla, and nutmeg – is a combination of spirits from American and European sherry-seasoned casks.
According to The Macallan's whisky maker Sarah Burgess, the casks used are a mix of American and European oak hogsheads, sherry butts and puncheons.      
S$459, from The Macallan
TALISKER 18 YEARS OLD
Talisker is the only distillery on the Isle of Skye, an island located in the Inner Hebrides archipelago off Scotland's west coast. Like Islay's drams, Talisker rustles up a smoky style but one that is marked by a distinctive pepperiness that fans love so much.
The Talisker 18 Years Old earned the Best Single Malt title at the World Whiskies Awards 2007. There is much to love in this dram, a finely tuned spirit flaunting sweetness and smokiness in equal measure. This is a sip that captures the wild sea sprays of the island's coastline.
S$208, from iShopChangi