Rare Sips: Precious single malts from cult distilleries, and a fine blended whisky
This holiday season, treat someone (or yourself) to a smoky sip from the soon-to-reopen Brora, the oldest dram from Talisker, and a rich blend from John Walker & Sons.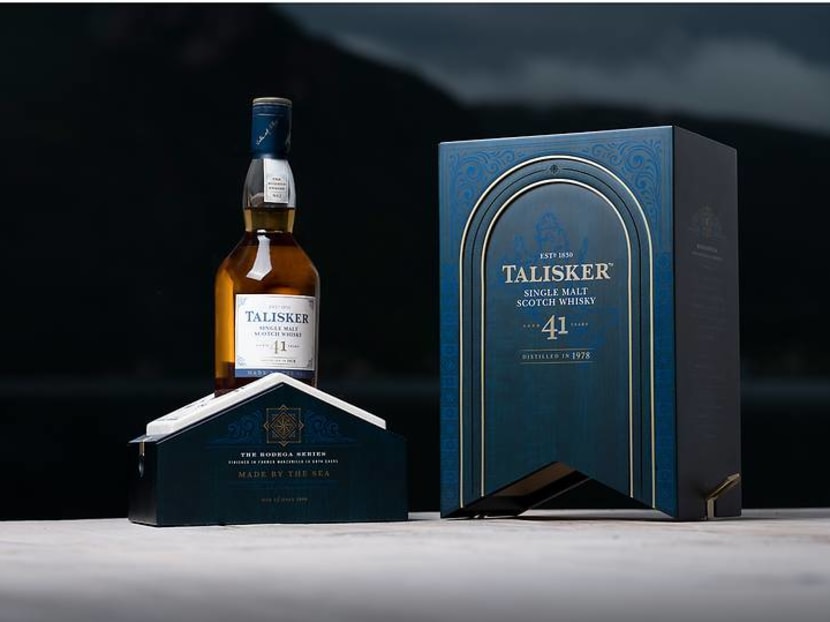 For whisky buffs, 2020 is going to be a year of comebacks way more exciting than Arnold Schwarzenegger returning as the Terminator. The shuttered or "ghost" distilleries of Port Ellen and Brora – two of the biggest cult names in whisky – are currently undergoing reconstruction, and will reopen for production next year.
Beverage giant Diageo, which is overseeing the revival of the two distilleries, is giving Brora fans a special treat in its build-up to the distillery's reopening: A 40-Year-Old single malt taken from vintage stocks from 1978. Only 1,819 bottles are available, a figure that reflects the year the distillery was established.
More significantly, the spirit also captures the distillery's trademark peaty style at its peak. "From 1969 to 1983, there was a new experimentation phase in production and the Brora distillers created a smoky malt using heavily peated Northern Highland barley," said Dr Craig Wilson, Diageo's master blender. Used mainly in blends at the time, the few casks left from this "Age of Peat" had "matured remarkably well". Wilson eventually chose the batch from 1978 for this 40-year-old edition.
There's much to savour in this elixir: Aromas of smoke, peat, figs, and raisins pave the way for notes of spices, mint, and dried fruit. Picture a Christmas fruit cake in a glass.
S$6,700. From Diageo Rare & Exceptional. Email PrivateClientSG [at] diageo.com ()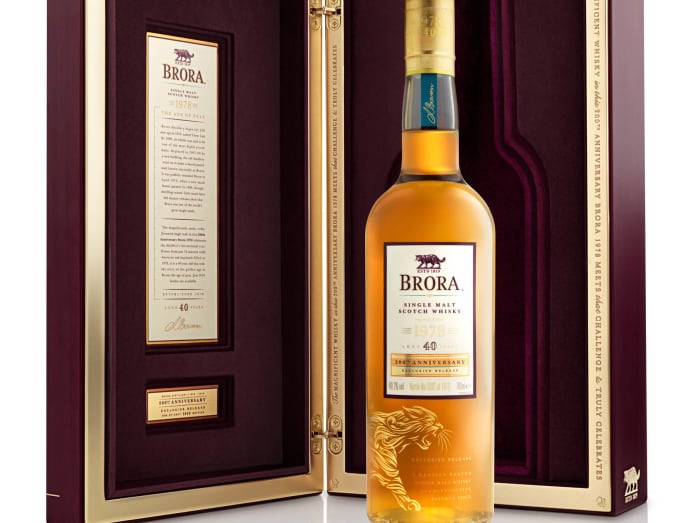 Fans of Talisker who missed out on the limited launch of its Bodega Series last year can now check out its second release (only 2,000 bottles will be available). As the name suggests, the Bodega Series is all about finishing old whiskies in sherry casks. This time, a 41-year-old single malt – officially the oldest single malt from the distillery – is drawn from the casks and finished in Manzanilla sherry casks from Delgado Zuleta, the oldest sherry producer in the "Sherry Triangle", a sherry production zone in southwestern Spain. Six casks, which once held Degaldo Zuleta's flagship sherry La Goya, were picked for the finishing.
The dram bears Talisker's signature salty, sea-spray flavour wrapped in oily layers of raisins, orange peel, cinnamon, and sandalwood. It doesn't hurt that its packaging is a looker, too: The bottle is housed in a handsome Sherry oak casing.
S$4,600. From Diageo Rare & Exceptional. Email PrivateClientSG [at] diageo.com ()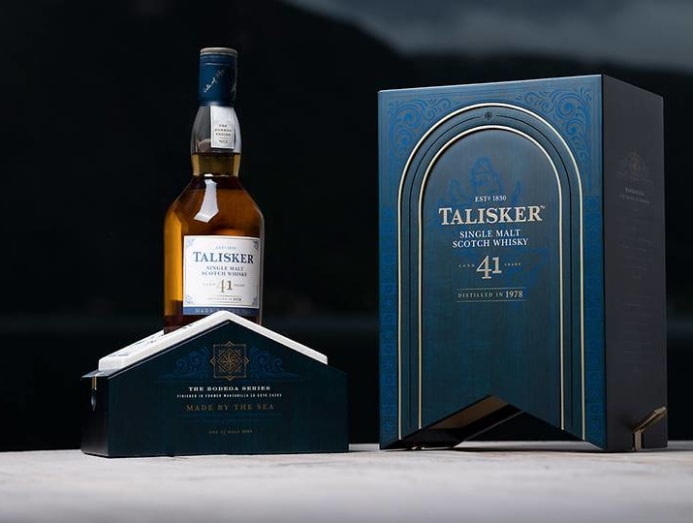 A special collection of Johnnie Walker, the John Walker & Sons is a range of exclusive blends that celebrates the achievements and knighthood of Sir Alexander Walker II – the grandson of founder John Walker – in 1920.
With Johnnie Walker spending its marketing dollar on its excellent Blue Label Ghost and Rare releases in recent years, the John Walker & Sons whiskies have remained under the radar, and it was only at a recent John Walker & Sons event that we became reacquainted with the very drinkable XR 21.
The XR 21 (the acronym stands for Extra Rare) is a blend of 21-year-old grain whisky from the shuttered Port Dundas distillery in Glasgow, and Speyside single malts from Mortlach and Cardhu. This is for those who prefer their drams on the sweeter, fruitier side. Expect a smooth swirl of burnt caramel, vanilla, dark chocolate, ginger, and candied apples. For its price, the spirit is bang for the buck.