Doing the unthinkable: Deciding to skip the main attraction on a family holiday
But as one mother discovers, you'll find time to bond with your tween son.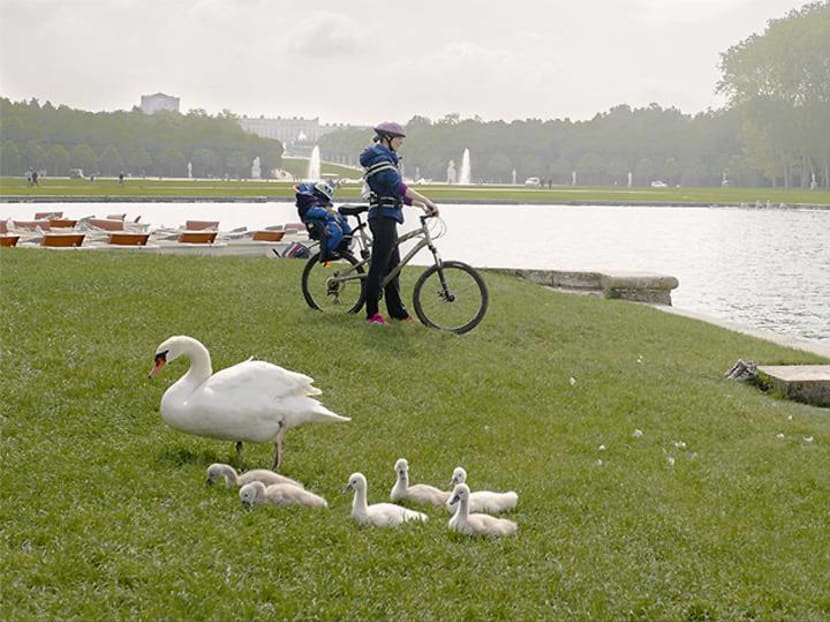 Recently, on the first day of a four-day trip to France, my son and I planned to visit Versailles, the famed chateau where Marie Antoinette and Louis XVI spent some of their last untroubled days at court. On arrival, I took a look at the town's tourism website, which featured, at the top, a large black bar with bright yellow text, clearly designed to indicate warning. "Flash Info," it read.
I quickly scanned the text for any French word that might translate to "tornado." But Versailles was not expecting an earthquake or blizzardnado. It was expecting "une affluence importante" – serious crowds. When Versailles, one of the most frequented tourist sites in the world, tells its visitors to expect serious crowds, it's a bit like having the Sahara tell you to expect especially strong sun: Attention must be paid. The recommendation from the tourism office? Skip the chateau and visit the park outside the main attraction instead.
Skip the chateau? Who goes to Versailles, and skips the palace, especially with a 12-year-old boy who studies French in tow? Surely, I would be reprimanded by someone, although it was unclear who – the pedagogy police?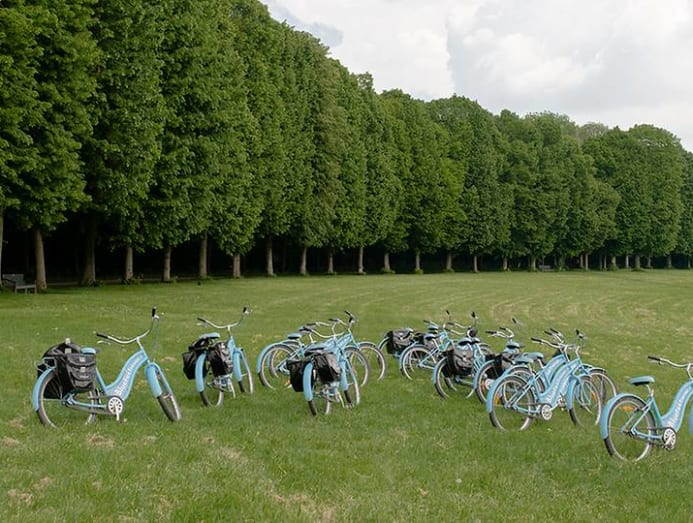 En route, Leo and I had already caught a glimpse of those crowds, a mob swarming in the distance in front of the glittering palace. Our fate seemed sealed: The blood-thickening slow march on a creeping ticket line, then a slow march through a historic and fascinating but also airless and crowded building, an excursion that would leave us exhausted and pale and in need of a nap.
Now, upon reading the warning, I suddenly felt liberated: Who was I to argue with the official counsel of the tourism bureau of Versailles? My gut told me that my child, at least, was not going to find the stunning Hall of Mirrors a life-changing experience. Why demand that he grin and bear it when I myself was feeling something close to dread at the prospect of braving that line?
It was as simple as that: We would forgo the must-see.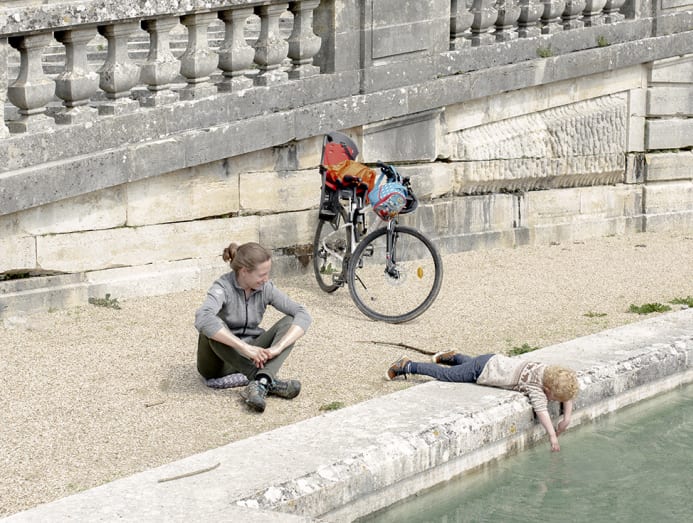 Instead of joining the crowds, Leo and I, feeling sprung and a bit giddy, headed instead down a tree-lined pathway that took us directly to the Grille de La Reine – the Queen's Gate. There, we decided, we would rent bikes (a service offered at several other gates to the park). Leo, once mounted, took off just as one might expect a child liberated from a day's worth of museum-going would: He pedalled furiously, breezing down a path lining a field full of sheep that hearkened back to the ones once tended at L'Hameau de la Reine, the faux-revery of pastoral living that Louis VXI built for Marie Antoinette on the grounds of Versailles.
We stopped for the world's most expensive but also most delicious glass of freshly squeezed orange juice, purchased from a vendor at a cart, then peeled down to the Grand Canal, a body of water built in the 17th century with vanishing-pool glamour but shaped like a cross, its east-west axis nearly a mile long. With every minute we pedalled, the crowd thinned, until we were all but alone at the canal's farthest point out, with a view of the chateau like a shimmering mirage in the distance.
Leo and I were both elated to be enjoying the sun, the views, the speed of our sturdy bikes; as for pedagogy, it was hard to miss the royal splendour of it all, the calming symmetry of the tree plantings, the paths designed so that we could turn a corner and then magically see the breadth of the chateau, all but hidden an instant earlier, looming gloriously before us.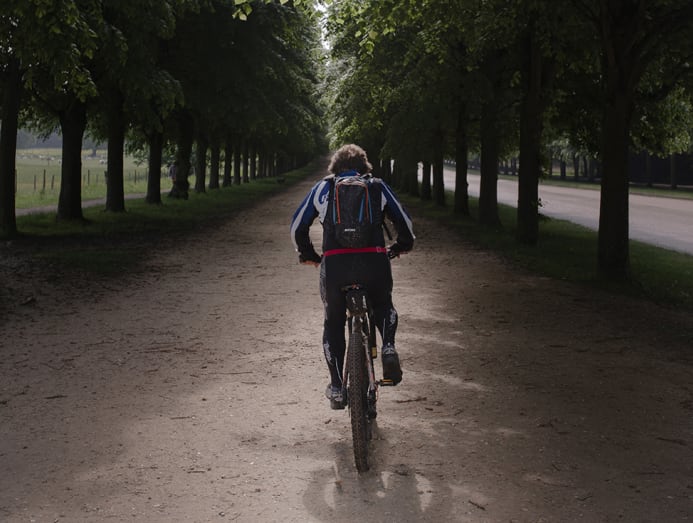 Being a parent, I thought, as we ate ice cream cones purchased at the foot of the canal, is a little bit like biking around that park: The path seems leisurely and luxurious, if a little tiresome at times, and then, suddenly, right there, the endpoint is in sight, looming up in front of you – a child's adult life, that glittering, mammoth future that leaves a parent looking in from the outside, admiring the sights only from the periphery. A trip like this one was too precious to spend on have-tos, I decided. I would keep them to a minimum for the next days.
The next morning, we drove two hours south, to a Loire Valley town called Cande-sur-Beuvron, where my father, a Francophile with a Prussian's love of logistical planning, had found us a room at Chateau Laborde St. Martin, an 18th-century estate converted into a bed-and-breakfast. Our goal: To take advantage of La Loire a Velo, a 500-mile (800km), beautifully well-marked bike path that wends past vineyards and grassy fields, through small town centres and neighbourhoods, and all along the Loire, which never ducks from sight for long.
We set off across a small bridge five minutes from the hotel, and then we were on our way, heading toward the nearby Chateau de Chaumont – or at least I was. Leo was simply going for a bike ride somewhere far from traffic, far from home, far from homework.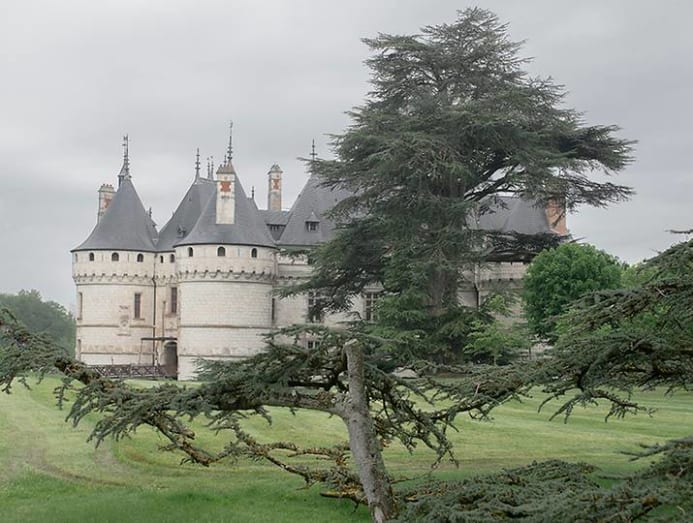 As we headed out along the path along the river, I looked around, taking in the arch of the trees overhead, and, in the river, a mallard, its emerald-green neck glinting in the sun. An instant later, it took flight, and then Leo did the same: Soon I could not even see him, which was perhaps, for him, half the point. We had hardly been biking for half an hour when we arrived at the turnoff for the Chateau, once home to Catherine de Medici. We dismounted from our bikes to walk up a steep hill to the castle, which overlooks the town on grounds lined with dramatically sprawling, heavyset Lebanon cedars. We approached the palace, a cream-coloured princess's dream, Renaissance style, with towers topped by sloped slate roofs, and this time, we actually headed inside for a tour, a glimpse of Catherine's life so intimate that Leo remarked, as we inspected a cabinet in her former bedroom, that it almost felt rude to be there.
We stopped for a quick lunch on an open-air terrace, then considered our next move: Should we try to bike that afternoon to Blois, so we could visit that town's historic chateau as well? Leo, fatiguing, had something else in mind: Several games of gin rummy back at the hotel. We had read that royals frequently entertained themselves with music performances and card-playing. Seeing as we would be playing cards in an 18th century chateau, I consoled myself, this was practically a re-enactment.
The next day was our last in the Loire Valley. Leo awoke well-rested and determined to pedal his way to Amboise, the site of Henry II's royal court, about two hours away by bike. The lovely owner of the hotel advised us against the plan: If we biked all the way there, he pointed out, we would be too tired to take in everything the town had to offer – most famously, the Chateau D'Amboise, but also the Chateau Gaillard, a recently opened treasure, and the Chateau du Clos Luce, where Leonardo da Vinci spent his last days. We would never have time to see Blois, with its own historic and splendid chateau. Better to drive to Amboise, then head in the afternoon to Blois, he advised, one grown-up to another.
I understood and even felt his sense of urgency: Who knew if Leo would ever return to the Loire Valley, or if I would? This was maybe our one chance to see as many marvels of design, engineering and history as possible. But those chateaus have withstood the test of time for centuries. My 12-year-old son, by contrast, was vanishing by the day, turning into a 13-year-old, on his way to being God only knows what kind of teenager. If he wanted to bike with his mother, we would bike.
And bike we did, in hot sun, past endless fields, through sleepy, tiny towns, past strips of the Loire that were brackish and beachy, and others that were pastoral and calming, until finally, hot and dusty, we reached Amboise. Inside the courtyard of the Clos Luce – the chateau where Leonardo lived – we sat on the first bench available to us in the courtyard and tore into a baguette and cheese "like savage Americans," Leo said.
Once fortified, we headed inside Leonardo's home, where, in the basement, Leo found something he, an engineer at heart, surely would remember: Small but precise 3D renderings of designs Leonardo drew but never built, along with quick videos explaining how they would ideally move or function. The generous park outside was even more enticing, with larger, interactive models – a movable bridge one could climb, the wheel of a flying machine that children turned like a playground toy, dizzying themselves.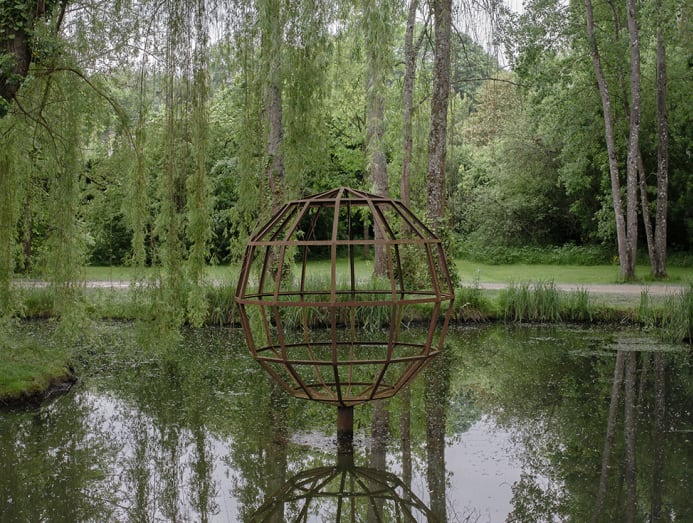 We had left around 9am; by the time we had finished lunch at Clos Luce, it was 2:15pm. I thought that ideally, we would be back on the bikes at 3:30pm, knowing we had around two hours of biking before we ended up back at the hotel. The Chateau Gaillard, however, was only a five-minute walk away, and so we made our way down the hill to the site of the relatively small, and blissfully crowd-free, chateau where Charles VIII had the famous Italian gardener Dom Pacello create France's first Italian-style Renaissance garden.
And then, it was time to head back, leaving the Chateau D'Amboise unseen.
The return somehow felt much longer than the way out: Leo was tired, so tired after all that biking, I could see, in the last half hour, that he was starting to veer a touch from side to side. But that last half hour was also the most keenly felt – the visuals, the smell in the air – as we knew it was our last stretch of time on a bike. The next day we would drive to Chartres, the Cathedral, and then we would catch a night flight out of Charles de Gaulle.
I do hope Leo will return some time to Versailles. Perhaps, as a parent, he'll be a better planner than I and manage to take his children at the right time for the right visit. Maybe my family will make it back to the Loire, and we can see the original stunning tiles of the chateau in Blois, take in the famed views of the Loire from the Chateau D'Amboise. Flipping through our guidebook on the plane ride home, I had a momentary pang of guilt. But when I looked at my photos at the trip – the majority of them featuring Leo smiling, outside, either walking in a beautiful chateau's grounds or on his bike – mostly what I thought was this: Je ne regrette rien.
By Susan Dominus © 2019 The New York Times