Think small: To supercharge your workout, try a small group class
As demand increases for more personalised attention, more fitness studios are adding small group sessions to their programming.
During lunch hour, the recently launched TFX Fitness Club at Pacific Plaza is a hive of activity. Besides the usual treadmill runners, spin class bunnies and muscle-bound dead-lifters, there is also a small group of about ten gym-goers diligently doing box jumps, swinging battle ropes and slamming medicine balls on the ground. Weaving nimbly around them is an instructor, who carefully gives each student specific instructions to improve their technique and correct their posture.
Over the past few years, boutique gyms have exploded in popularity by offering such functional training sessions. More recently, larger gym chains have also introduced their own version of small group training classes, which typically comprise up to 12 students, compared to standard group exercise classes that can pack in about 30 students – or more.
Last April, Pure Fitness was one of the first gyms to introduce smaller classes ranging from pilates reformer classes to personalised six-to 12-week indoor cycling plans and circuit training. In June, when True Group launched TFX, the team launched smaller circuit fitness classes that use a wide range of functional training equipment and movements. There is also a recovery class comprising myofascial release to improve mobility and flexibility.
Tommy Yau, True Group's head of fitness education, said, "Many boutique gyms offer unique workouts that leverage their training strengths and beliefs. TFX's Small Group Training (SGT) is our take on this concept. Because SGT's class size is small in nature, each participant gets more dedicated attention from the trainer who can correct their exercise form and teach them the correct posture."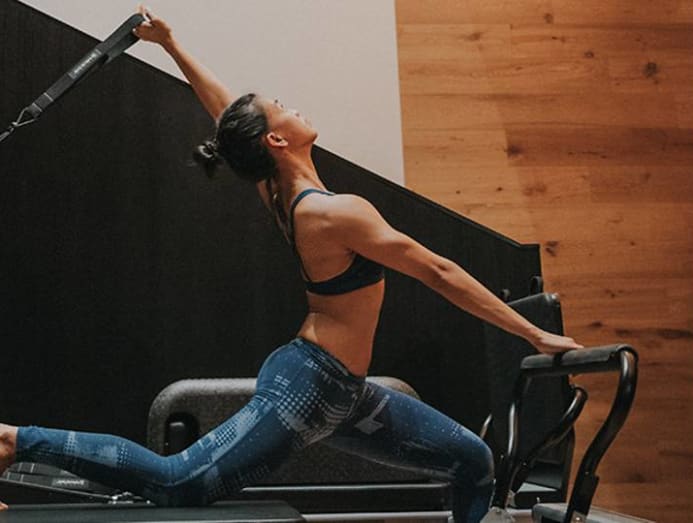 Another benefit of small groups is that the instructor has more leeway to customise the exercises to best meet the needs of the participants compared to the usual choreographed classes. Michael McHugh, Pure Group's fitness manager said, "The coach designs each session with specific training objectives, providing the necessary progressions to help each participant. This involves a lot more connection with participants, so it requires trainers to have a much greater understanding of who they are, what it is they want and what will motivate them to get there."
For gym-goers who might be getting bored of standard classes, smaller classes could also be a good way to mix up their exercise routines. "[There can be] a lot more freedom in designing the workout because it isn't limited by choreography and timing to music, and there are many equipment options at your disposal, and greater interaction opportunities to be able to teach more technical movement," said McHugh.
This month, Virgin Active launches its own version of small classes which will take the form of a series of group courses or workshops across various forms of exercises including yoga, martial arts, swimming and pilates. These are meant to complement its existing line-up of group classes.
"For example, a yoga class is generally a well-rounded sequence, where a group course or workshop may be specifically for perfecting backbends or headstands. In this example, one would learn all the steps, cues and progressions to build towards execution," said Dave Norman, Virgin Active's Southeast Asia head of fitness.
The aim is to "fill a gap between personal training and group exercise classes for members wanting specific outcomes," he added. "The smaller classes allow for more individualised coaching, practice, partnering and support. This enables the instructor an opportunity to share various areas of strength or passion beyond more mainstream class set up where the focus is the 'workout' experience."
Another draw – small group classes are also significantly more affordable compared to personal training sessions. Prices range from being included in the membership fee at TFX to a top-up of S$27.50 per class at Virgin Active. No wonder at some gyms, such as at Pure Yoga, many of the small group classes are fully booked well in advance.
The fitness professionals are not surprised by the positive response. Yau of TFX said, "Members get to enjoy the spirit of community in SGT classes while having their workouts remain intimate and personal. Trainers can give more attention to participants, allowing them to get the most out of the workout and see better results after committing the time to exercise."