Pizza, congee, nasi lemak: Mix and match your dishes at this new restaurant
Located at One Farrer Hotel, Socieaty by the Les Amis Group is a multi-concept restaurant offering seven different cuisines, all under one roof.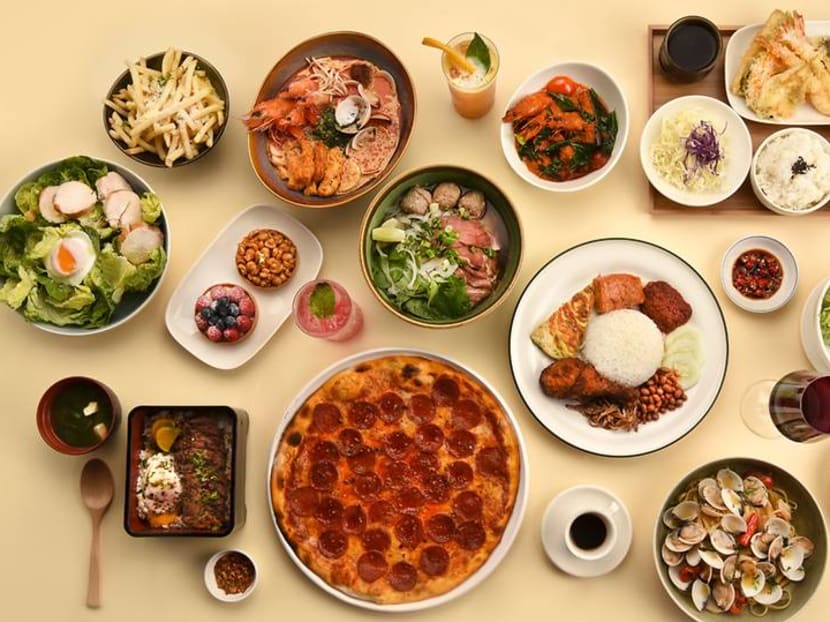 There are days when you're dining out with friends and family, but you can't seem to agree on what to eat. Mum's craving congee, dad wants pizza, and you'd very much like a plate of nasi lemak.
How about dining in a restaurant that offers just about everything?
Socieaty, a new multi-concept restaurant by the Les Amis Group features the best of the group's offerings all under one roof. The restaurant serves over 104 individual dishes from seven of the Group's brands – Peperoni, NamNam, Mui Kee Congee, Tenjin, Sushi Jin, Lemak Boys, and Tarte by Cheryl Koh.
If someone in the group is craving a pizza, Socieaty features a condensed Peperoni menu, focusing on the brand's best-selling wood-fired pizzas, as well as pasta and sides.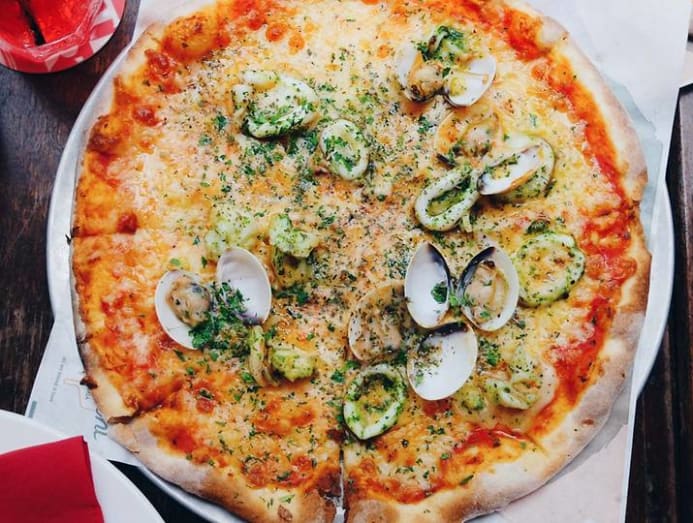 It also serves a condensed Mui Kee Congee menu, offering the brand's best-selling congee, claypot dishes and sides, along with two new noodle dishes.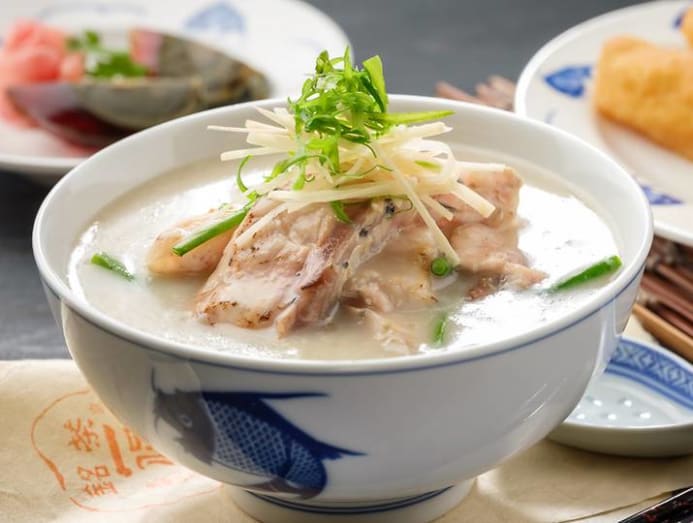 There's also Vietnamese pho from NamNam, nasi lemak by Lemak Boys, traditional Japanese rice bowls by Sushi Jin, and udon and tempura dishes by Tenjin. For dessert or afternoon tea, tuck into artisanal tarts, baked from scratch every morning, by award-winning pastry chef Cheryl Koh.
Located at One Farrer Hotel, Socieaty is a casual and comfortable dining space decked in shades of brown, accompanied by warm yellow lighting and generously-sized wood-textured tables. An open kitchen allows guests to witness the various chefs in action.
The restaurant also boasts an oval bar counter, where cocktails, wines, beers, sakes and mocktails are served.
For a seamless experience, the restaurant has also introduced a web-ordering system for diners, where you can pay right from your seat. The web-ordering system can be accessed by scanning a QR code, which leads to the website for orders.
Users who sign up for the web-ordering system will also receive 15 per cent off the first transaction, or for a subsequent visit. Thereafter, existing Socieaty app members who order through the system will enjoy five per cent off their total bill for all subsequent visits.