The man helping to make Southern Thai food the nation's hottest cuisine
Supaksorn "Ice" Jongsiri tells of how his Bangkok restaurant Sorn has earned two Michelin stars by serving uncompromising Southern Thai dishes cooked from the heart.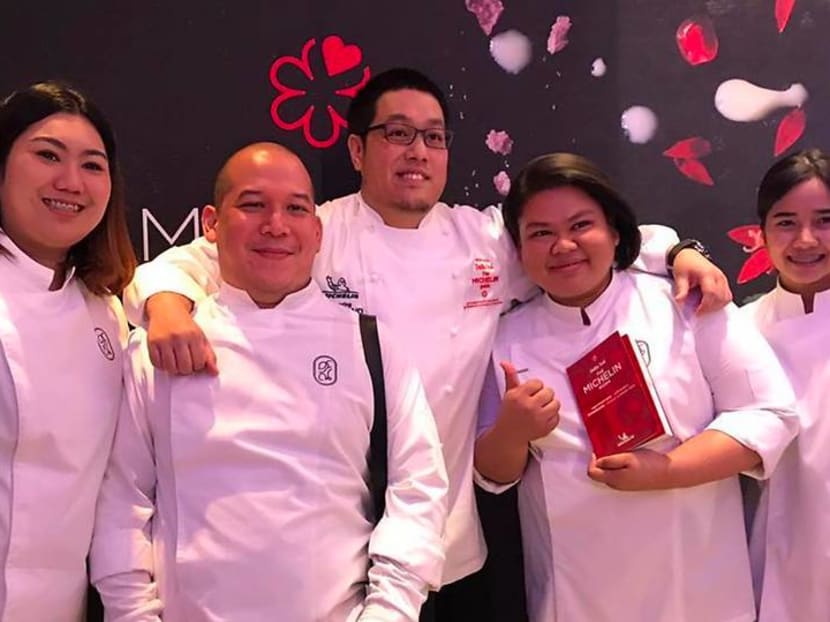 He may have spent his university years in Boston and much of his working career in Bangkok, but Supaksorn "Ice" Jongsiri can't stop talking about Southern Thailand.
Perhaps that's no surprise. Jongsiri, who hails from the province of Nakhon Si Thammarat, is the proprietor and creative force behind Sorn – one of the hottest tables in the Thai capital – and a trailblazer in bringing the fiery flavours of the southern kitchen to a global audience.
"I can't say that we are truly local because we are operating in Bangkok, which is in central Thailand," he laughed.
"But you won't find us cooking pad Thai, green curry or anything like that here. All of us – from the kitchen staff to the front of house team – are from the south. We travel around the south seeking out new ingredients and producers and our food comes from the heart."
Since debuting in 2018, Sorn's meteoric rise to prominence has been nothing short of a sensation.
It snagged a Michelin star within months of opening – becoming the first Southern Thai speciality venue in the world to gain such recognition.
From the very beginning, the 20-seat venue has been fully booked (and they are fully booked until Feb 29, 2020). And inspectors from the French gourmet bible did nothing to shorten the months-long waiting list for a table by awarding the restaurant a second star at Thailand's most recent Michelin unveiling in November 2019.
Given all the hype surrounding him and his baby, it would be easy for Jongsiri to adopt a frigid, detached demeanour befitting of his nickname. The chef, though, is as engaged and evangelical as ever – especially when it comes to the food of southern Thailand.
"This village is known for its sand mole crabs," he said, pointing excitedly at a speck on the giant map of the country's southern provinces that hangs on the wall of the downstairs reception room at Sorn.
"We source our squid from here," he continued, moving his finger north up the Kra Isthmus, the narrowest part of the Malay Peninsula, to another unidentified coastal settlement.
The map, and the obvious glee that Jongsiri derives from uncovering culinary loot from all over southern Thailand, brings to mind a swashbuckling adventurer seeking out hidden treasures.
The analogy is apt given the region's strong seafaring heritage borne of its long coastlines on both the Andaman Sea and the Gulf of Thailand.
It also reflects a bold and often robust approach to spicing and flavouring and its centuries-old trading links with Europe, India, China, Arabia and its proximity to Malaysia – all vital factors in the slew of cultural influences that have seeped into its food.
Despite its popularity, Southern Thai cuisine has tended to be seen as the piratical wild card in Thailand's culinary arsenal.
Less refined than Central Thai food, significantly spicier than the herbal inflected cuisine of the north and with a far greater diversity of foreign influences than the largely homogenous Lao/Isaan traditions of the country's northeast, the food of the south has revelled in its status as a rowdy outlier.
Yet while there are few Thais who haven't enjoyed pitting their taste receptor cells against a piquant gaeng som (a yellow-hued sour curry known for the ferocity of its spicing) or a pad sataw goong (stink beans stir-fried with prawns and shrimp paste), the cuisine has only recently reached the sunny uplands of widespread acclaim.
There are now numerous places to sample Southern Thai food in Bangkok, with upscale stalwarts including the excellent Khua Kling Pak Sod, which has numerous branches in the capital. Other standouts include Janhom, where the auntie-proprietor is known for her aggressive spicing, and Prai Raya, a long-standing fixture from Phuket which recently opened a branch in the big smoke.
Global Thai restaurant operator Mango Tree, meanwhile, recently brought a group of international chefs to Southern Thailand to learn more about the cuisine in advance of rolling out a special Southern Thai menu at its 70 outlets worldwide.
While the self-effacing Jongsiri would demur at taking too much credit for the popularisation of the cuisine, there is little doubt that his efforts have helped spread the word in Bangkok and to the wider world.
Before Sorn, he was the driving force behind Baan Ice, a homely restaurant specialising in southern dishes where his grandmother headed up the kitchen for a long stint.
Sorn – a collaboration with fellow chef Yodkwan U-pumpruk which he funded with every financial resource he had, including, he said half-jokingly, his son's college fund – ups the game significantly while retaining a healthy reverence for bold flavours and traditional techniques.
Indeed, there's little sign of compromise at the restaurant. Menus change according to seasonality, while all ingredients are sourced from the south whenever possible (around 90 per cent, according to Jongsiri).
Guests are eased into the experience courtesy of a series of dishes where modern fine-dining techniques are applied to southern ingredients.
Sample bites might include a slice of raw seven-colour lobster from Phuket topped with a dab of spicy, tangy seafood sauce; or nuggets of Satun crab coated in southern yellow curry and plastered with their creamy roe.
With these niceties dispensed with, Jongsiri and co get down to heftier business with a selection of family-style sharing dishes that typically includes a gaeng som made with young mangosteen, a gaeng tai pla (curry flavoured with fermented fish innards) and gaeng leung (stink beans stir-fried with squid filled with their eggs).
It's all punchy, powerful stuff. And it's a testament to the talent of the chefs that they have managed to make Michelin-worthy cuisine out of what might be considered by fainter hearts as aggressive ingredients. Jongsiri, for his part, is thrilled that an uncompromising approach has allowed him to come so far, so fast.
"I didn't think about the restaurant in a calculating way," he said. "If I had I might have toned down the flavours and done 100-covers. "Sorn was just something I felt I had to do. The dishes are not what we think other people might like to eat. It's what we like to eat."