Why South African wines are a must-add to your wine collection: We pick 8 of the best
The idyllic yet undervalued wine nation is punching above its weight and producing impressive age-worthy wines. Here's a quick overview and our picks of 8 wines that are making a mark.
Over the past decade, South African wines have undergone a quality upgrade, impressing critics around the world.
The earthy and rustic red, pinotage, is no longer the flag bearer, giving way to powerful Bordeaux blends, evocative syrah, mineral-driven chardonnay, chenin blanc, and inspired white blends.
What remains constant is the "value for money" tag. The wines are priced much lower than the old-world charmers. But not for long. The country is making strides towards premiumisation, seeking more for their top-of-the-line drops.
"Premium South African wines are only being discovered now," said Mike Ratcliffe, managing director and co-founder of Vilafonte vineyards. "The price premium hasn't yet been gobbled up by the market, so at the top end of South African wine, the value is remarkable."
CAPE WINE 101
Winemaking is deeply rooted in the Cape (a colloquial term that refers to the South African landscape) and dates back to the mid-17th century. The vines are often gnarled and old, and the soils ancient. In parts, they are untouched by geological movement, preserved pristine as they were millennia ago.
"Probably the two greatest assets South Africa has is the ancient soils. And the second one is a greater percentage of old vines than in any other country. And the combination of old vines and ancient soils is pretty killer," said Ratcliffe.
"In Bordeaux, the age of soils can be measured in hundreds of years. They only drained 300-400 years ago. Napa and the entire west coast of America sit on the San Andreas fault line. And there's nothing there that is anywhere near the kind of age we speak about."
The soils, climate, and terroir distill into the glass with ripe fruit notes and an old-world style restraint unique to South Africa.
South African wines hit our shelves post-Apartheid in the late 1990s when international trade opened up. Gerald Lu of Praelum Wine Bistro recalled the early days when one odd brand was available in the supermarket. Today, he said, premium South African wines feature in most restaurant lists.
KNOW YOUR WINE REGIONS
The Cape vineyards are spread across the southernmost tip of Africa and cooled by not one but two oceans. The Atlantic Ocean abuts the western end of the continent, and the Indian Ocean cradles it from the south. While the climate is Mediterranean – marked by moderate temperatures, dry, sun-soaked days, and cooler evenings – it is more of an umbrella term.
The majestic mountain ranges are a defining feature of the landscape, impacting the optics and the climate alike. They form small pockets of climate referred to as microclimates, which affect how grapes grow from one valley to another.
Of the regions, a few stand out. Stellenbosch is renowned for Cape Bordeaux blends, and Swartland for old-vine syrah and chenin blanc. Elgin and Constantia are cooler and ideal for sauvignon blancs, while Hemel-en-Aarde produces stellar pinot noir and chardonnay.
STELLENBOSCH'S HERITAGE
Stellenbosch is the largest winemaking region and nestles more than 200 wineries among the majestic and venerable granite mountain ranges. A centre of wine tourism with plush facilities of grand reception halls and five-star restaurants.
"Stellenbosch is the home to the top kind of Bordeaux style blends of South Africa," said Ratcliffe, who also represents the interests of local wineries as the chairman of the trade body, Stellenbosch Wine Routes.
Cabernet Sauvignon is unequivocally the region's signature. As it is the key component of a Bordeaux blend, the other key varietals – merlot, cabernet franc, and petit verdot – thrive in the valleys equally.
Besides Vilafonte, which produces a collectible C-Series label, Stellenbosch boasts wine behemoths Meerlust Estate, Kanonkop, and Boschendal, which constitute the Heritage producers, joined by other stellar properties such as Glenelly and Taaibosch.
"If you were to drink similar quality from a third or second growth chateau in Bordeaux, you would be paying a two-to-five-time price premium for similar quality," Ratcliffe explained.
Among other wine styles, chenin blanc and cool-climate syrah are noteworthy, and of late, elegant, mineral-driven chardonnays are making a mark.
THE YOUNG BLOOD OF SWARTLAND
Swartland, on the other hand, is a hotbed of artisanal winemakers.
Wolfhart Knipp, head sommelier of Fool Wine Bar, has tracked the region's growth from relative anonymity to the star status it holds today. "There are a lot of stories from Swartland that intrigue me," he said.
Located an hour from Cape Town, the region started to attract attention in 1997 and gained momentum as more and more boutique winemakers gathered to showcase the "Swartlandness". Simply put, it gives a sense of place.
"The winemakers in the area, especially within the Swartland Independent Growers, tend to be more naturally driven – no additives, no inoculated yeasts, acidification, et cetera. They are more focused on the terroir and have a rule of not having more than 25 per cent new oak. Their wines feel alive and energetic."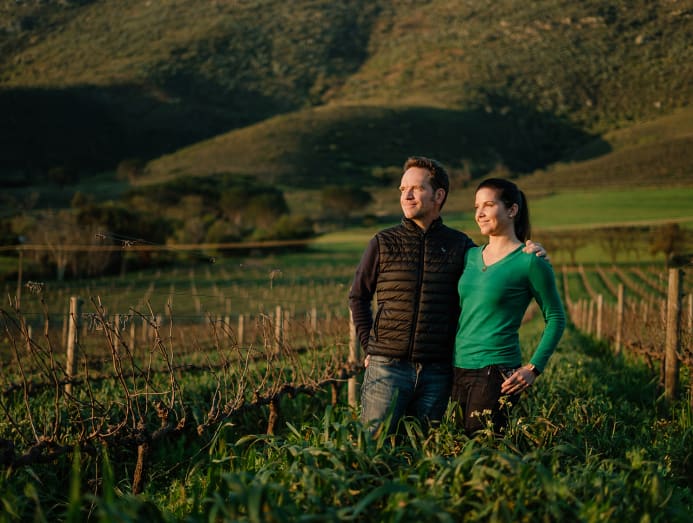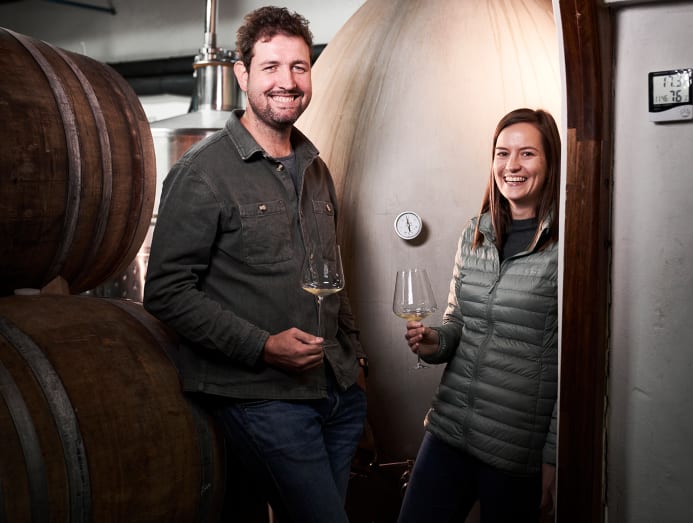 Soils are important to them. Rules, not so much. They blend grapes as they see fit and are not dictated by old-world conventions. At the same time, though, they are purists in other ways. The grapes are handpicked, the land is dry-farmed, and wines are made with minimal intervention.
The wineries are known by the winemaker's names here, such as Eden Sadie, the pioneer who remains the undisputed prince of Swartland. His white-blend Palladius is based on Chenin Blanc and Rhone varietals of viognier and grenache blanc, Italian verdelho, and sherry grapes of Palomino. The red Columbella is a syrah-dominant blend. Both enjoy a cult following.
The award-winning winery Mullineux is led by Andrea and Chris Mullineux, who produce a series of single-terroir syrah and chenin blanc. David and Nadia Sadie (unrelated to Eden Sadie) are relative newcomers on the scene but immensely popular. Their wine releases are known to sell out within hours.
THE SPELLBINDING BEAUTY OF HEMEL-EN-AARDE
Translating to heaven on earth, Hemel-en Aarde is the coastal region on the western capes. Pristine, expansive, and breathtakingly beautiful, the ocean touches its footsteps, and mountains appear to reach the skies. The valley enjoys cold breezes from the sea and is a haven for fine pinot noir and chardonnay.
"The pinots of Hemel-en-Aarde have always been very elegant, beautiful freshness, great aromatic. But the thing that really sets them apart from the other regions is this fresh purity of fruit and floral aromas accompanied with the linear acid backbone," said Lu.
"Hamilton Russell planted the first wines in 1976, followed by Bouchard Finlayson, Storm, Creation Wines, Ataraxia, and Crystallum. The region only has 20 small wineries, most of which are family-owned enterprises, but they are known on the international markets for their elevated and complex Burgundy-like expressions.
CNA LUXURY PICKS 8 SOUTH AFRICAN WINES YOU MUST TRY
Alheit Cartology 2019, Swartland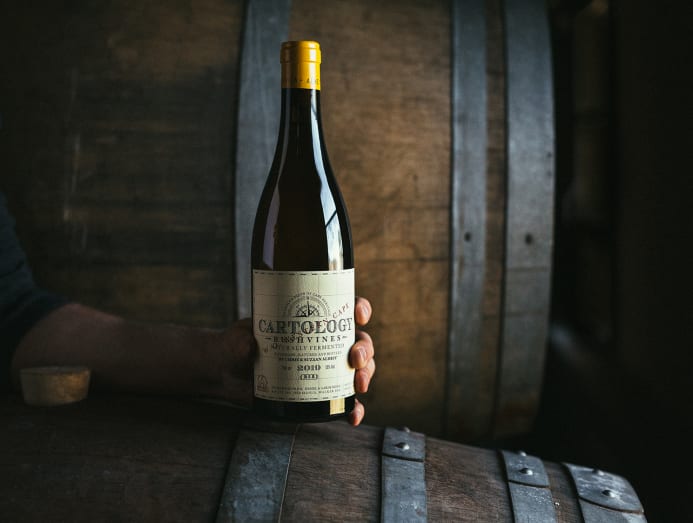 Cartology is a celebrated blend of mature, dry-farmed old-vine chenin blanc and semillon. The Chenin is sourced from nine choice plots, and the semillion comes from a single block in Franschhoek.
Legendary winemaker Chris Alheit's measured hand creates a delicate balance between the luscious ripe pear and citrus fruit with saline and herbs. The wine is light on the palate, has a creamy texture, and is intensely concentrated.
S$70 from 1855 The Bottle Shop.
Palladius 2019, The Sadie Family, Swartland
Eben Sadie created this esoteric white blend which is worth seeking out. In Palladius, he marries the vibrant old-vine chenin blanc with white grapes from Rhone, Spain, and Italy. He deftly extracts freshness, complexity, and the "Swartlandness" with his new-age, purist winemaking methods.
The 2019 vintage presents a complex nose of floral, citrus, honey, nectarines, and pear, which replicates on the palate with an alluring phenolic bitterness on the finish. Ageworthy.
S$158 from Ampelia Fine Wines.
Mullineux Schist Syrah "Roundstone" 2020
The winemakers here are the renowned couple Andrea and Chris Mullineux, who met at a wine festival in Champagne. They gained their experiences in Napa and France before settling in Swartland in 2007.
The Mullineux pay tribute to the soils in this schist–grown syrah, which shows superb concentration on the palate with aromas of red berries, spices, and black olives. Decant to enjoy. Can age for around 20 years.
S$165 from Wine To Share.
Hamilton Russell Vineyards Chardonnay 2020, Hemel-en-Aarde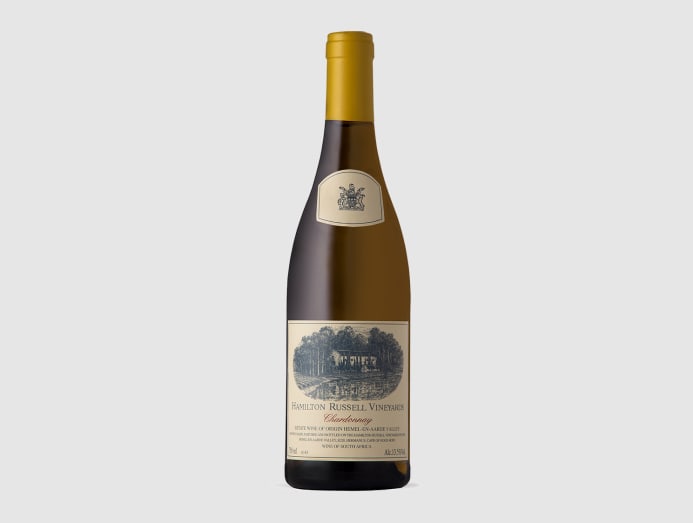 When Russell Hamilton started this winery, he had to smuggle in some cuttings of chardonnay, for none existed in the country. Today, Hamilton Russell is the pioneer in developing the Hemel-en-Aarde chardonnay expression – taut, mineral-driven, showcasing elegance and purity of fruit. His son Anthony Hamilton runs the vineyard along with his wife, Olive. This benchmark Chardonnay is a must-try for anyone looking to expand their South African palate.
S$75 from 1855 The Bottle Shop.
David and Nadia Hoe-Steen Chenin Blanc 2021, Swartland
The couple, David and Nadia studied oenology together and made their first wine in 2010. They produce organic, small-batch wines which sell out within the day. The Hoe-Steen vineyard in Malmesbury, Swartland, is planted on deep red iron and clay soils and produces a stunning wine, supple, creamy with nectarine and apricot flavours and a lovely finish.
S$135 from Ampelia Fine Wines.
Crystallum Wines Mabalel Pinot Noir 2021, Hemel-en-Aarde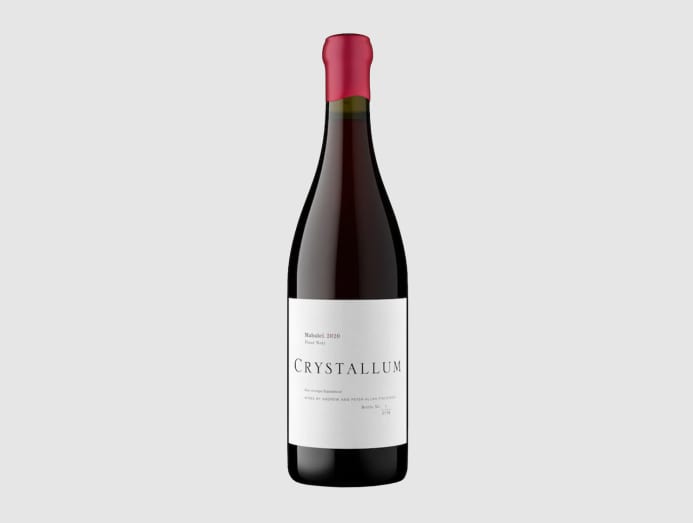 Third generation winemakers Andrew and Peter-Allan Finlayson produce one of the finest pinot noir in the country. They follow old world methods and respect the land they source the fruit from. This single vineyard pinot noir presents fine tannins and beautiful berry fruit, earth, and incense aromas.
S$98 from Wine To Share.
Taaibosch Crescendo 2018, Stellenbosch
Taaibosch is one of the most exciting releases from Stellenbosch, and it's available at an unbelievable price. This cabernet franc-based wine has a smidgen of cabernet sauvignon and merlot to round it out.
The wine is matured for three years in French oak barriques and foudres, of which only 25 per cent is new oak. Expect blackcurrant and blackberries on the palate with herbal touches and elegant tannins. Suitable for aging.
S$64 from 1855 The Bottle Shop.
Vilafonte Series C 2017, Stellenbosch
Vilafonte winery's 42-hectare estate sits at the base of Simonsberg Mountains, in Stellenbosch, with ancient vilafontes soils, the oldest documented soil type. Of the Series C 2017, the winemaker's notes mention a beautiful purity, striking intensity, and a remarkably long finish of dark fruit with a touch of clove spice. Although immediately engaging, this blend will mature gracefully, rewarding the patient collector.
Price available on request from Meridian Port Agencies.