Heading to South Korea on a VTL? Here are 4 new hotels to stay at
These hotels marked their openings during the pandemic. And now that Singapore will launch a Vaccinated Travel Lane (VTL) with South Korea on Nov 15, it's time to check them out.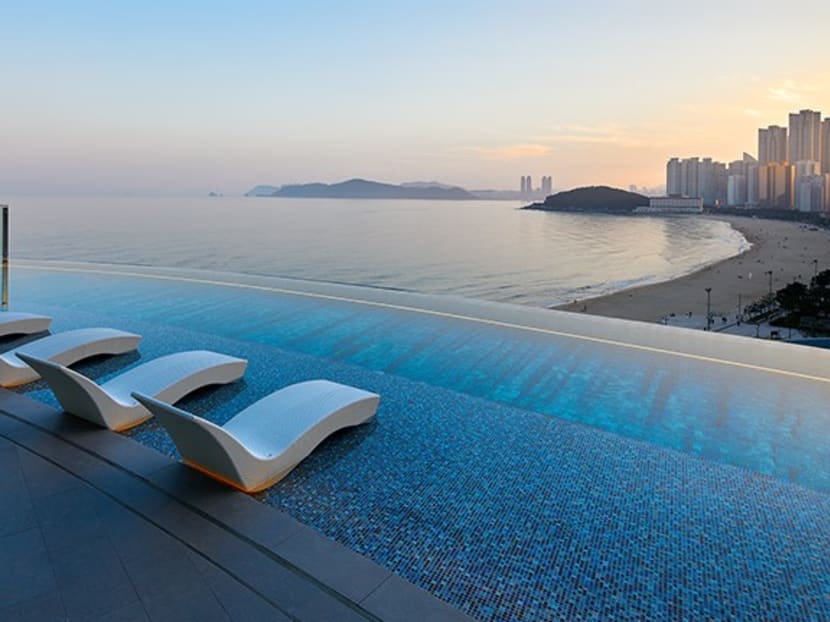 Annyeonghaseyo, South Korea! It surely has been awhile, but we will finally be able to make a trip to the land of K-pop from Nov 15 onwards.
If you're looking for different accommodation options for your trip, bookmark these new luxury hotels, which marked their openings during the pandemic.
JOSUN PALACE
Located in the upscale neighbourhood of Gangnam in Seoul, Josun Palace occupies a historic building that dates back to 1914. The building once housed the Chosun Hotel, regarded by many as Korea's first luxury hotel.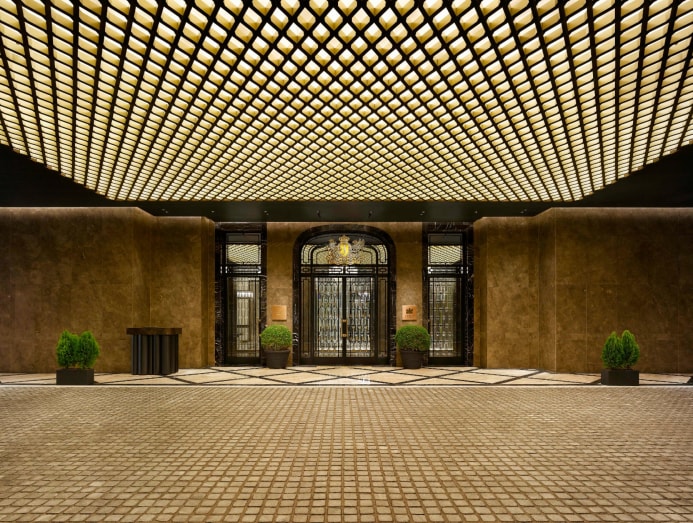 The design of Josun Palace combines sophisticated, modern aesthetics with timeless Korean design elements. Each of the hotel's 254 rooms offer breathtaking views overlooking Seoul, along with a private bar for guests to craft their own cocktails and drinks.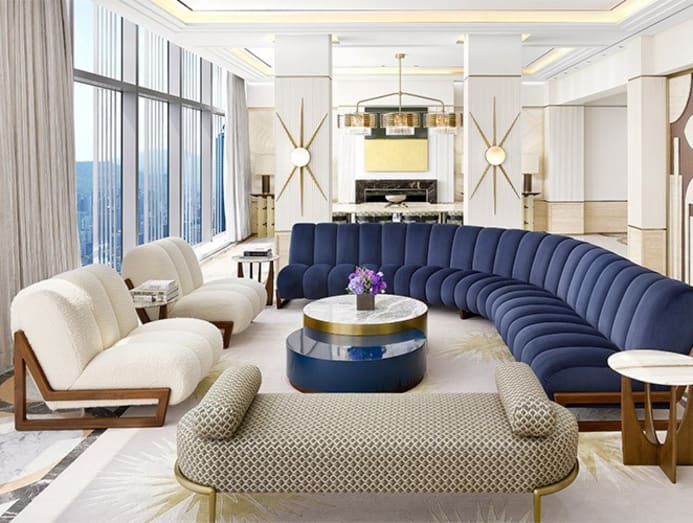 The most luxurious room type at Josun Palace is undoubtedly the Josun Grand Masters Suite. Just how luxurious is luxurious? Well, we're talking about two master bedrooms, a powder room, living and dining rooms, an office, a bathroom with a green marbled bathtub, and a grand bar.
MONDRIAN SEOUL ITAEWON
The Mondrian Seoul Itaewon promises a complete lifestyle hotel, boasting a range of dining and leisure options. For one, there's an outdoor pool with a spacious viewing deck overlooking the city, while the pool bar offers a range of exotic cocktails, mocktails and fine wines.
At rooftop bar Privilege, expect a wide selection of single malt whiskeys and wines from across the globe. At Mondrian's signature Cleo restaurant, tuck into delectable Mediterranean cuisine. And to unwind after a long day, head to Blind Spot, the perfect setting for evening drinks together with performances by a live DJ.
SIGNIEL BUSAN
Heading out of Seoul? You'll want to visit the picturesque port city of Busan. While there, book a stay at Signiel Busan.
Occupying the third to the 19th storey of the 101-storey LCT Landmark Tower in Haeundae, Signiel Busan comprises 260 guest rooms, many of which boast sea views. Hotel facilities include a fitness centre with a sauna, a spa, business centre, garden terrace and a kids lounge. One of the property's highlights is an all-season outdoor infinity spa pool, which boasts a breathtaking view of the sea.
GRAND HYATT JEJU
Another must-visit while in South Korea is the charming Jeju Island. Did you know that Grand Hyatt Jeju is the largest Grand Hyatt in the Asia-Pacific?
Housed in the iconic Jeju Dream Tower Integrated Resort, Grand Hyatt Jeju features 1,600 rooms and suites, 14 unique restaurants and bars, two premium spas as well as Jeju's largest outdoor deck with infinity pool.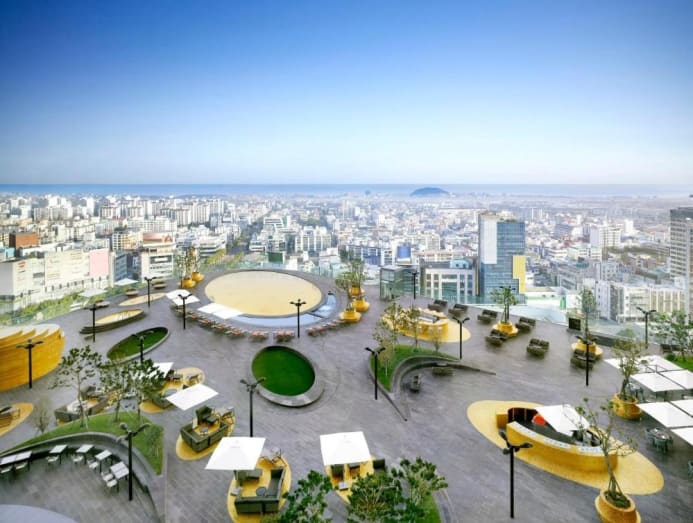 For those who enjoy shopping while on holiday, the hotel also features HAN Collection, a dedicated retail space showcasing over 200 Korean fashion designers and brands.