What to do this weekend: Treat yourself (or your partner) to a spa day at home
From LED light therapy face masks to milk baths a la Cleopatra, here's our self-pampering guide to rejuvenating your mind and body for the next 24 hours.
As we await the day we can step into a spa or hair salon to knead out our stresses and trim our tresses, we can look online to many equally pampering alternatives. Many luxury hotels and wellness resorts have been sharing tips and tricks to stay healthy, both mentally and physically, throughout the circuit breaker period.
There are also care packages to add cheer to our usual routines as we persevere in staying home until this coronavirus battle is won. In the meantime, give yourself a treat this weekend with these homespun remedies, inspired by our favourite hospitality brands.
7:00am
Rise and shine on a positive note with a three-minute meditation video from Singita, led by the soothing voice of Wellness Manager Renee Rosettenstein. For a moment, imagine yourself breathing in the fresh air of the vast African wilderness, watching the glowing sun slowly rise over the horizon.
8:00am
Make an apple-beetroot-carrot-ginger drink with Chiva-Som's recipe for an immune-boosting kick to the day. Apples and beetroot are high in antioxidants like Vitamin C, which helps to reduce the duration and severity of colds. Beetroot helps to improve blood pressure and overall cardio-vascular health, while ginger has digestive benefits.
If you're having freshly made coffee, Galina Antoniuk, Spa Director at Anantara The Palm Dubai Resort recommends mixing the leftover coffee grounds with honey. The sticky cream-like texture makes for a rich anti-ageing and moisturising scrub and wash that you can use with your shower later.
9:00am
Perspiring purges the skin of bacteria, dirt, oils and impurities. So get the adrenaline going with one of Thanyapura Health and Sports Resort's twice-daily fitness videos on Facebook, ranging from high-energy HIIT and muay thai sessions to yoga and softball pilates.
The resort has also launched personal training sessions for a fee where you can get one-to-one coaching in a variety of classes such as Vinyasa Flow, Yoga for Women's Needs and Effortless Running Drills.
10:00am
After sweating it out, it's time for an invigorating mind and body treatment using tips from Net-A-Porter's Global Beauty Director, Newby Hands. Use a gentle peel pad followed by a hydration serum and a facial toning kit to sculpt your features and get rid of puffiness.
Then use an LED light therapy face mask to boost collagen in your face and apply a sheet mask that also brightens your eyes. The legs deserve some love too: Massage them with a boom brush before applying cellulite gel and cream.
12:00pm
Make a light and delicious vegan lunch with instructions from Avani Hotels & Resorts. The hotel has partnered popular Indonesian food blogger Tere (@heytheresia) to create healthy recipes such as a Grilled Portobello Steak with tomatoes, capsicum, zucchini and eggplant. Bon appetit!
3:00pm
Rub a dub dub, it's time for a scrub. Besides keeping your skin soft, smooth and hydrated, body scrubs are good for stimulating blood circulation and improving the overall tone and health of your skin. 
Make your own Himalayan Salt Scrub with Capella Singapore's simple recipe, which includes grapefruit essential oil that helps stimulate the lymphatic system and eliminate excess water. It also helps to boost circulation and diminish the appearance of cellulite.
Don't forget the lips, which are often overlooked in self-care rituals. Use this coconut and honey scrub formula by Capella's in-house spa team to keep lips soft, exfoliated and hydrated: Combine one tablespoon of coconut oil with one tablespoon of honey, before adding two tablespoons of sugar, five drops of citrus essential oil and half a tablespoon of warm water. Stir into a consistent texture before storing the mixture in the refrigerator. Rub a small portion of the chilled scrub on your lips in a circular motion for two minutes.
6:00pm
Time for some la dolce vita. Get tips from the teams at Four Seasons Hotel Milan and Four Seasons Hotel Firenze on how to set an elegant dinner table, prepare fun aperitivos and make traditional dishes such as Colombo cake, risotto alla milanese and taralli pugliesi (a Pugliese snack made from dough).
9:00pm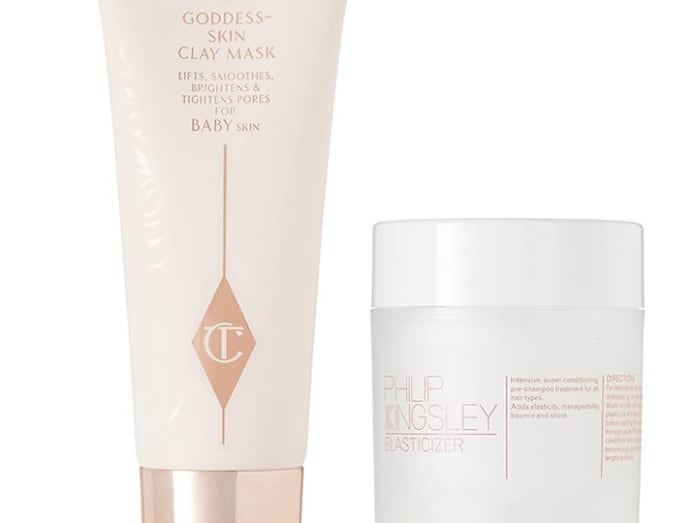 The wind-down routine begins. Soak in a luxurious warm bath with your own handmade bath tea bags comprising raw oats, dried rose petals, Himalayan salt crystals and calming essential oil.
Want to feel like Cleopatra? Try replicating her famous milk bath to get soft and silky skin. Six Senses Hotels Resorts Spas has all the tips to experience both.
After that, apply a nourishing or clay face mask at the back of your hands and elbows, followed by a leave-on cream mask to the face and neck overnight to improve skin tone and texture, and to reduce pigmentation. Lather your locks with some love too: Put a generous amount of hair elasticiser before you sleep to return shine into dull, dry hair.
Before you drift into slumber, listen to some inspiration from Net-A-Porter's podcast series Pieces of Me: My Life in Seven Garments, in which outstanding women share their stories through the clothing they wore at defining moments of their lives.
As you've been kind to yourself today, know that you have the strength to be an encouragement pill to others in the days ahead.