Stay home fun: Activities to keep the family entertained and where to learn them
Practising social distancing but want to maintain your sanity? Before cabin fever sets in, here is a list of stay-home activities to keep the whole family entertained. We've also included virtual and private classes where you can pick up these skills.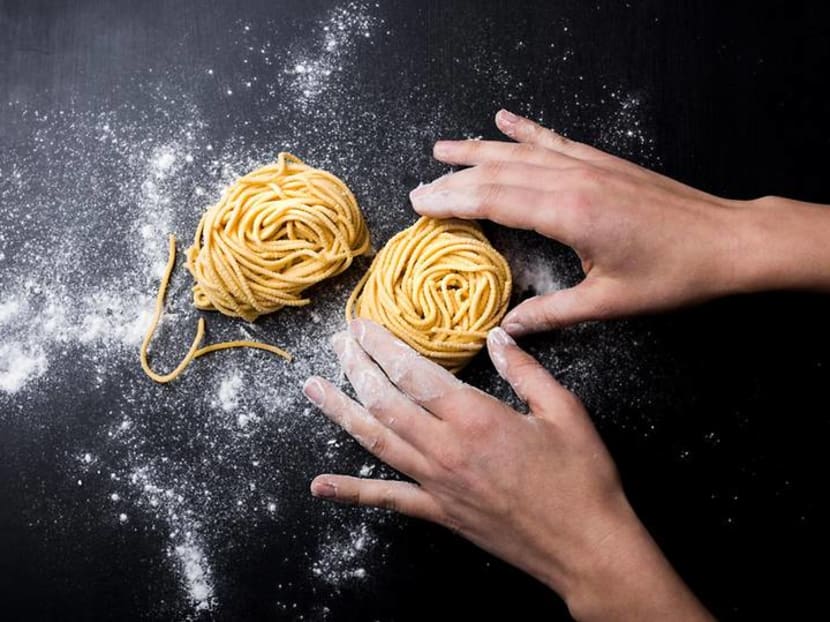 Singapore might not be in full lockdown at the moment, but entertainment venues have closed and the best advice to slow the spread of COVID-19 in the country is to stay home. Yet for many of us, time seems to crawl when we can't go outside, and boredom tends to creep in pretty easily.
Whether you're a family with young kids or young adults, here's a list of stay-home activities that's fun for everyone. And if you're not equipped with the skills to engage in these activities, there are virtual classes, home-based classes or small group classes for you to pick them up.
MAKE YOUR OWN PASTA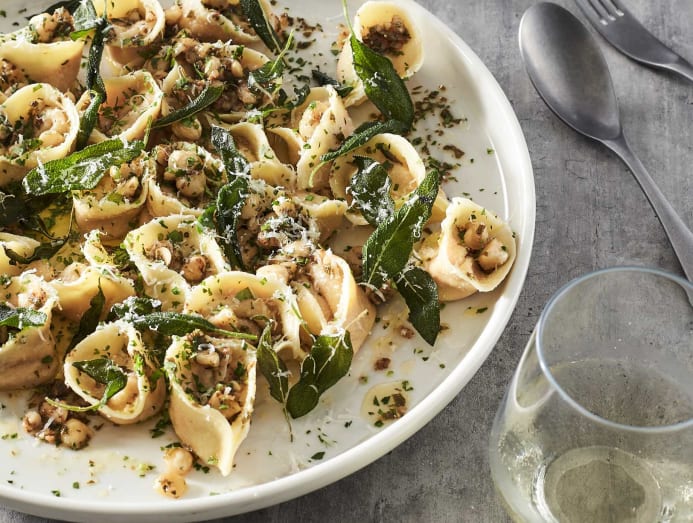 Nothing brings the family together quite like food. Making pasta with the family can be lots of fun, and at the end of the activity, you can have dinner ready at the table.
To learn the art of pasta making, attend a private masterclass at Brettschneider's Baking & Cooking School (S$600 for four persons). Led by a chef, the four-hour class will take you through the basics of pasta making. You'll also learn how to prepare two different sauces to complete the dish.
To book a class, email enquiry [at] bakingandcookingschool.com
MAKE YOUR OWN BREAD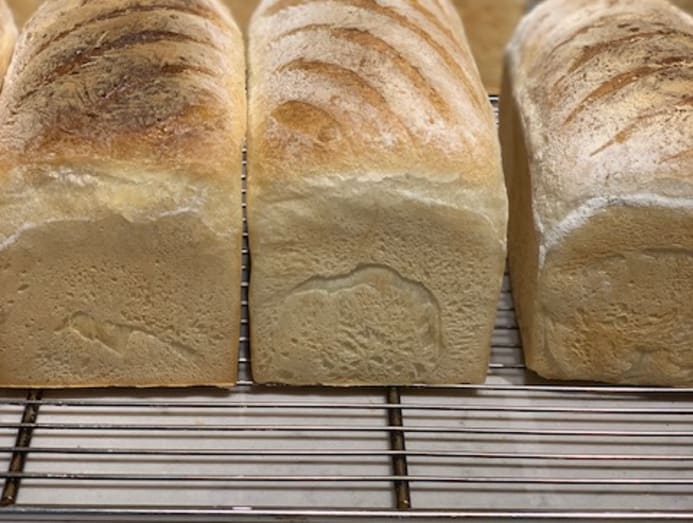 Bread is a staple in almost every household, so why not take this chance to bake your own from scratch? The smell of freshly baked bread wafting from the kitchen can also lift spirits during this challenging time.
Aside from private pasta making classes, Brettschneider's Baking & Cooking School also organises basic breaking making classes (S$1,000 for four persons). The six-hour class conducted by chef Jenna White will equip you with kneading techniques. During the lesson, participants will get to produce a variety of breads from two basic doughs, including high tin white loaf, fougasse and a family-sized focaccia.
To book a class, email enquiry [at] bakingandcookingschool.com
ATTEND A VIRTUAL COOKING CLASS
If you'd like to expand your cooking repertoire beyond pasta and bread, join in a virtual cooking class together with the entire family.
Gucci Osteria's Massimo Botturo has launched free virtual cooking classes on his personal Instagram page. The classes by the celebrated Italian chef, dubbed Kitchen Quarantine, are conducted in English and are uploaded daily on IGTV. Lessons include how to prepare chocolate sauce, and how to make simple dishes such as Taka's Japanese Soup. 
BUILD A TERRARIUM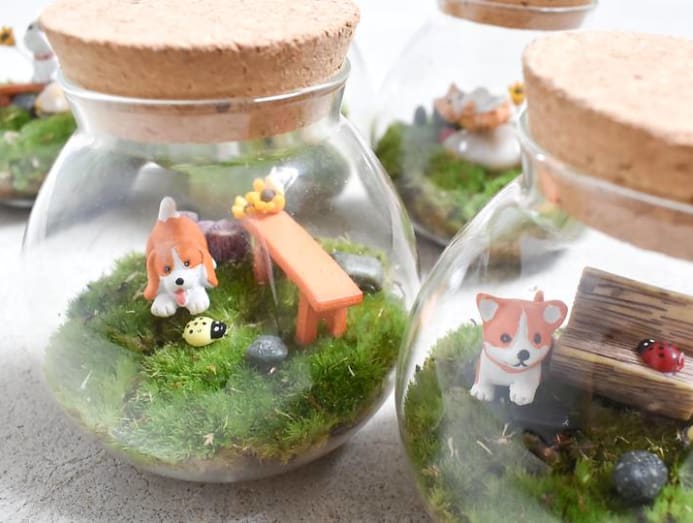 A hands-on craft activity, like building a terrarium, is particularly useful during this time, and will keep young children entertained for hours. It's also a good way to allow the kids to express their creativity.
Craftsforgreen organises private recycled terrarium workshops, suitable for families with kids (from S$38 per person). Participants will need to bring their own 1.5 litre plastic bottles and workshops are held at the company's studio on Jalan Pemimpin.
To enquire or book a class, email enquiries [at] craftsforgreen.com
TAKE UP A SEWING PROJECT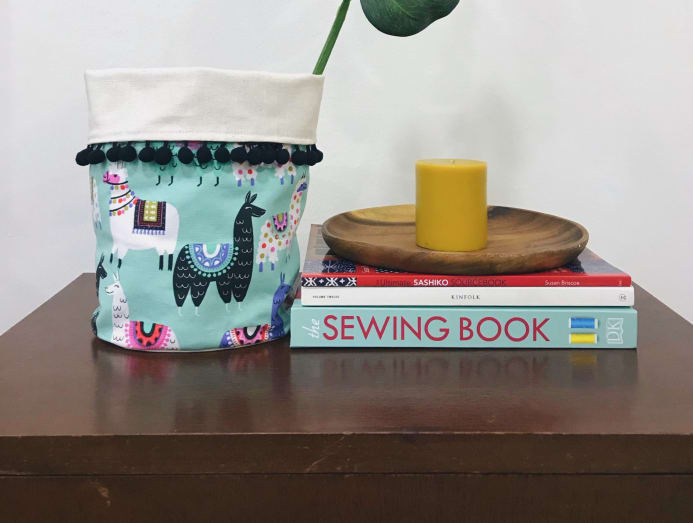 Ever thought of introducing the kids to sewing? With everyone at home, this might a good time to do so, especially since the adults will be around to supervise.
There are several sewing craft projects one can take up, but this private Pom Pom Fabric Basket Workshop (S$70.40 per person) conducted by Beary Naise is great for both adults and kids aged nine and above. Prior sewing experience is not needed and the course will teach participants how to operate a sewing machine. The fabric basket created can be used to store your knick knacks at home or in the office – if you aren't working from home, that is.
To enquire or book a class, click here
MAKE YOUR OWN SOAP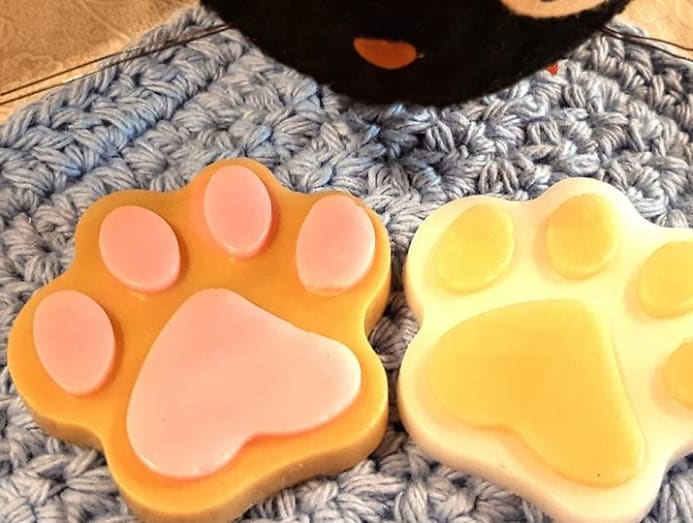 At a time when personal hygiene is of paramount importance, making your own soap could come in handy. This activity could also be a good way to educate the little ones on the various ways to practice good hygiene.
The Melt & Pour Workshop (S$75 per person for two-to-four persons) conducted by Sugar and Spice will teach you how to make your own handcrafted natural soap. The workshop is easy to follow even for kids, and each participant will customise their own bars of soap right down to scent, colour and design.
To enquire or book a class, email info [at] sugarandspice.com.sg
BAKE SWEET TREATS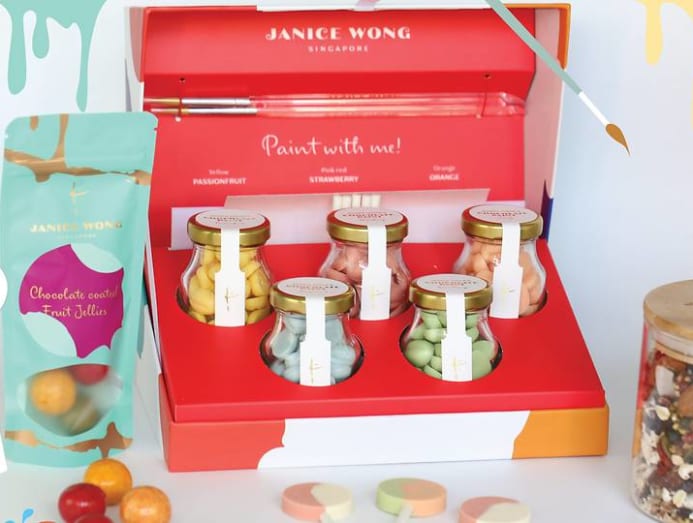 Does your family enjoy sweet treats? Coming together to bake some of your favourite desserts is a great bonding activity.
You won't need a class for this as Janice Wong Singapore has launched a new monthly subscription box (starting from S$35 per month for a six-month subscription) filled with hands-on activities and sweet treats, conveniently delivered to your doorstep. 
Each month, customers will receive a surprise box filled with Janice Wong's much-loved products, along with a recipe card and everything you need to put together some of the treats on your own, such as chocolate nut spreads and cakes. 
To subscribe, click here
ART JAM WITH THE FAMILY
Art jamming involves a group of people getting together to paint or draw. You won't need an art studio to do this, as all you need are the right materials to art jam with the family at home.
But if you're no Picasso, The Fort Studios offers private art classes that explore a variety of media, including acrylic painting, watercolour painting, oil painting, pencil drawing and more (S$60 per pax for two or more participants). Families with different age groups are welcomed, and classes are conducted at the company's studio.
To enquire or book a class, email info [at] thefortstudios.sg
CREATE YOUR OWN FLORAL ARRANGEMENTS
Flowers bring cheer even in the toughest of times, so perhaps gathering the troops to create your own floral arrangements could lighten the mood at home.
Poppy Flora Studio offers private classes for those keen to learn how to make their own beautiful floral arrangements, including one-on-one classes and smaller classes of two to six participants (from S$180 per person). Granted, this is a class for adults, but once you're equipped with the right skills, there's no harm in getting the kids to help you with smaller tasks at home.
To enquire or book a class, email poppy [at] poppy.com.sg
MAKE A BENTO BOX
Making a kawaii bento box is an activity that families with young kids will certainly enjoy. As they personalise their boxes, kids can play around with different ingredients to form their favourite cartoon characters. 
D'Open Kitchen conducts private parent-child bento making workshops (from S$150 nett per person for group of four) that can be held at your home so you don't have to step out of the house. Bento designs include cartoon characters such as Hello Kitty, Pikachu and Rilakkuma. 
To enquire or book a class, click here
BREW YOUR OWN COFFEE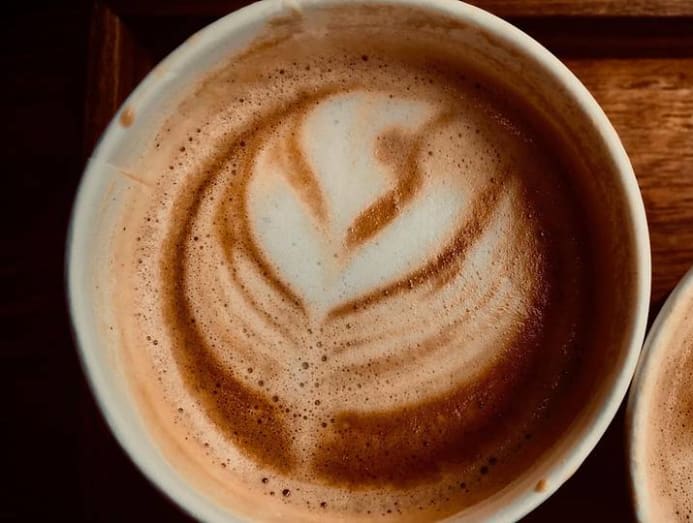 Working from home means you'll need your coffee fix to be readily available without having to step out. This is the perfect time to learn how to brew a cuppa for yourself and family members who are home-based as well. 
In light of COVID-19, The Coffee Roaster Academy has introduced a home-based barista coaching session (S$99 per hour for a maximum of two persons) that will teach you and a fellow family member how to make lattes and espressos of cafe quality. The sessions allow you to kickstart your coffee-making journey right from the comfort of home. 

To enquire or book a class, click here