Suffering from insomnia? Beat the sleep blues with these spa treatments
From aromatherapy to tui na massages, these relaxing spa massages from Fairmont, Fullerton, Parkroyal, Shangri-La and St Regis hotels can help to induce a good night's rest.
By now, it doesn't take much research to correlate COVID-19 to negative effects on our physical, mental and emotional health in one way or the other. Anxieties over job stability, turmoil over physical separation – or from being cooped up with the same household members 24/7 – and fear of contagion have all but taken their toll on many around the world.
Having sufficient rest is critical to physical health and building a strong immune system. When sleep is compromised, it is hard to fight back sickness, depression and stress.
If you have been battling insomnia, take a day off to try these calming treatments. While they are not miracle cures – spa therapists tell CNA Luxury that regular exercise, a healthy diet and reduced screen time before bedtime are imperative too – it can be a pampering part of a long-term plan to bring balance back into your lifestyle.
Most of these spas have facilities such as steam and sauna rooms, Jacuzzi and experiential showers, so go earlier to indulge and prime your body and mind for the pampering treatment after.
CALM MIND – WILLOW STREAM SPA, FAIRMONT SINGAPORE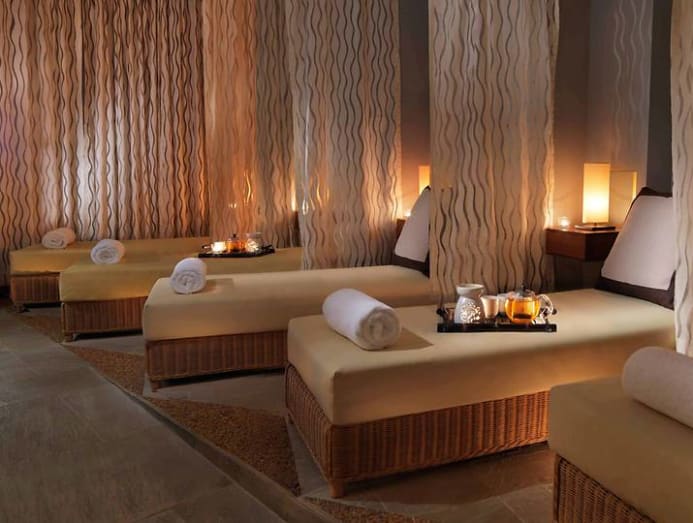 When I first lay facedown on the treatment bed and my arms flopped to the side to meet a plush padding, I thought it was the most comfortable mattress I had ever slept on in a spa. It was like hugging a comfortable quilt, only that this one was also a special pad that would later be used to wrap me in a cocoon after I had been slathered in warm organic lavender oil.
My therapist Jaslyn was deft in her Swedish technique, swishing smoothly over my skin as she kneaded the tension out of my taut muscles and lulled me into a relaxed state. She then dripped a few drops of lavender and peppermint oil on my head and massaged my scalp and face.
The moment she wrapped me up in a cocoon, I was out like a light. I was grateful she whispered softly to wake me up such that getting back to earth from this zenith of bliss didn't feel like a crash-landing.
The spa is located in Fairmont Singapore. As part of its hygiene protocol, all therapists are required to wear gloves during treatments, which may feel a little rough on the skin, but it does give an additional sense of safety.
60 minutes, S$178++. Click here for more info
SLEEP DEEPLY – THE FULLERTON SPA, THE FULLERTON HOTEL SINGAPORE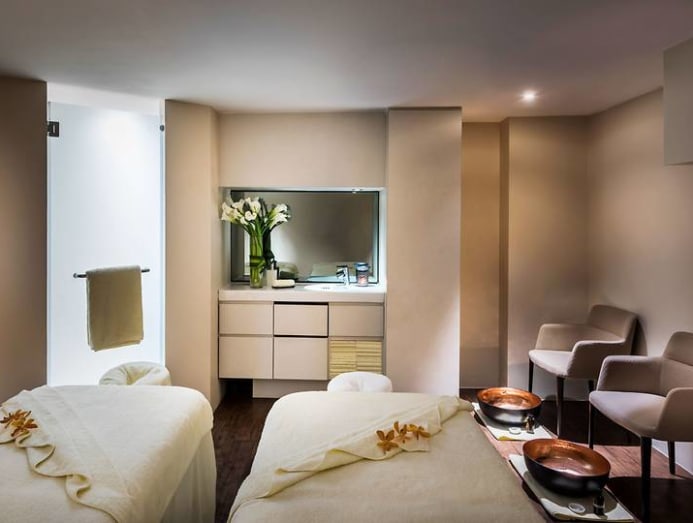 The pressure is so light in this signature treatment that you may be tempted to request for a firmer touch, which many guests have, according to my therapist Diane, who has 30 years of experience.

But sleep-inducing massages are meant to be relaxing, not invigorating, she explained, so I decided to stick to the original intended pressure to see how effective it was.
The treatment began with a foot soak in warm water infused with lemongrass, lavender and peppermint essential oils. The two-hour head-to-toe massage uses Swedish techniques and Aromatherapy Associates Deep Relax oil consisting of ingredients such as chamomile, sandalwood and vetiver.
The long, fluid strokes with gentle presses and squeezes are meant to induce a state of relaxation and ease an overactive mind. It took some getting used to – I felt like a baby being massaged into sleep – but it was obviously effective as I knocked out during the facial, which included cleansing, followed by the application of hydrating toner, serum and moisturiser, and had one of the best sleeps in a long while that night.
120 minutes, S$320++. Click here for more info
From Nov 1 to Nov 30, a 60-minute body massage (choice of Ultimate Aromatherapy Experience or Intensive Muscle Release) is available at a promotional price of S$128++ (U.P. S$160++)
SIGNATURE ASIAN BLEND MASSAGE – CHI, THE SPA, SHANGRI-LA HOTEL, SINGAPORE
The elegant spa located in the Shangri-La Hotel, Singapore, has a modern Asian feel to its interiors. My therapist Chona had a friendly and reassuring air that put me at ease immediately when we met.
During the treatment, the moment I shifted ever so slightly, she would ask if I was comfortable. She was also the only one who took the initiative to offer eucalyptus oil upon observing that my nose was blocked after lying face down for a while.
The massage uses a mixture of traditional Thai, Balinese and Malay techniques, ending with an Indian head massage to bring about an overall sense of relaxation. Guests can choose from a range of essentials oils depending on your mood – I picked a blend of mandarin, ginger and cardamom.
Chona started with sustained and firm thumb pressure on the energy lines of my body and limbs to release tension and boost blood circulation, followed by continuous thumping strokes and then long, fluid ones. The head massage was an especially soothing finish to the thoroughly enjoyable treatment. After that, take a detour and walk by the pool back to the lobby. The hotel's landscaped gardens are a breath of fresh air to the soul.
60 minutes, S$165++. Click here for more info
WARM JADE STONE MASSAGE – REMEDE SPA, THE ST REGIS SINGAPORE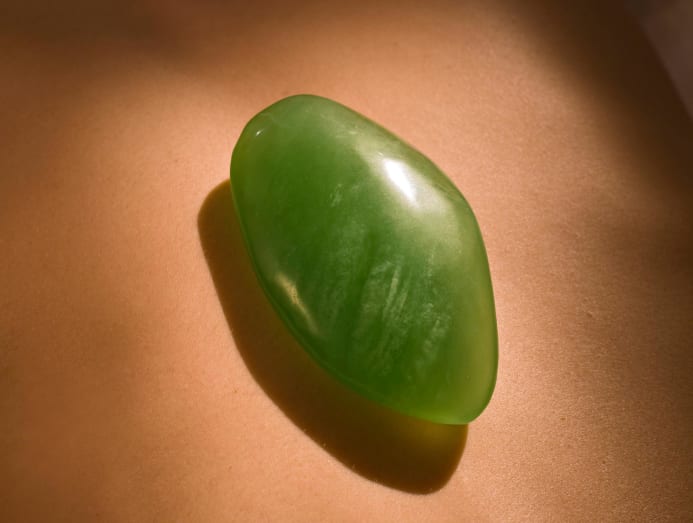 Premium jade stones that have been specially cut, shaped and polished are used in this massage to loosen muscles, eliminate fatigue and bring an overall sense of wellbeing.
I lay down with my bare back on the stones, which have been heated in advance. It felt scalding at first but stick it out, your body will eventually get used to it and it will feel incredibly relaxing and soothing.
Initially, my therapist Elvina placed a towel between my back and the stones and removed it only when I got used to the heat. She then massaged my body with heated jade stones in her hands, alternating that with placement on the seven chakra points to mobilise energy.
The deep, fluid strokes, coupled with the heat, helped to loosen the tension in my body and I was lulled into a deep sleep. I awoke to Elvina softly telling me that she was going to use cold stones next. These were gently rubbed on my face in an outward motion from the centre, and over the body to tighten the skin after the earlier warmth.
This hot-cold alternation helps to boost lymphatic drainage, flush toxins from the internal organs and systems, strengthen the heart, and bring balance to the body, resulting in a better night's rest.
It seemed to work for me as I slept soundly through that night. Remede Spa is located in The St Regis, Singapore, and includes facilities such as eucalyptus-scented steam chambers, indoor Jacuzzi, and an aqua reflexology footpath.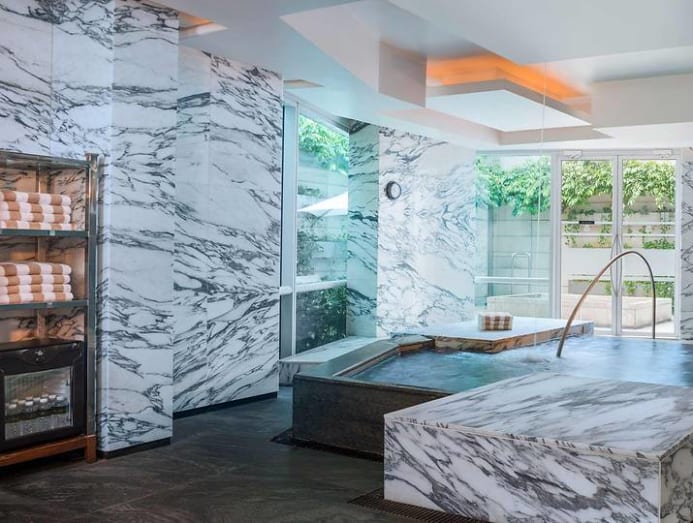 90 minutes, S$310++. Click here for more info
From Nov 1 to Dec 31, enjoy the Christmas Bliss Spa package of 30-minute body scrub, 90-minute relaxing massage and 30-minute express facial for S$450++. Includes a complimentary take-home St Regis Tea Blend (while stocks last)
TRADITIONAL CHINESE TUI NA MASSAGE – ST GREGORY SPA, PARKROYAL ON BEACH ROAD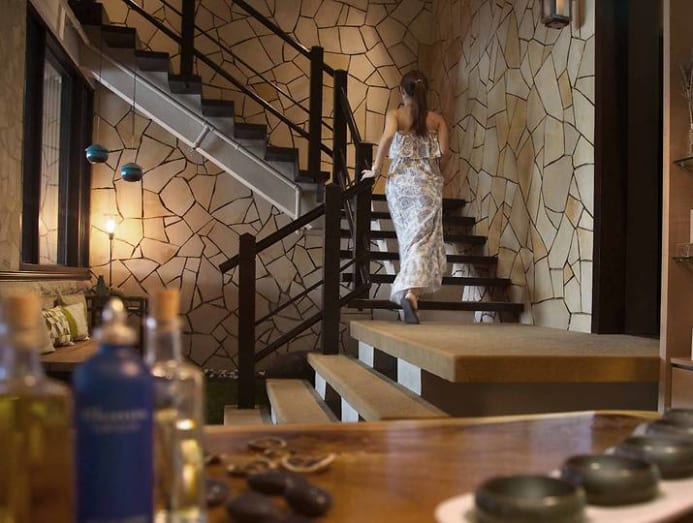 PARKROYAL on Beach Road may look aged on the outside, but its spa is modern, cosy and clean. Skilful therapists are definitely also one of its plus points.
My tui na treatment, done with no oils, is based on the ancient Chinese therapy of acupressure and massage to mediate the effects of sleeplessness. The therapist Dr Wu Xuerong, who graduated from the prestigious Nanjing University of Chinese Medicine, has 33 years of experience, including 20 at the spa.
She put me at ease immediately with her affable personality and her skilful technique, and deftly used invigorating thumb and palm pressure on key meridian points on my back, legs, arms and head to diagnose blockages and balance the flow of qi (energy).
When she massaged my head, I dozed off immediately into a deep sleep. Later, when I asked about the warmth from her hands that I had felt throughout, Dr Wu shared that it is the flow of energy from her body that she used to balance mine.
She added that she practices 45 minutes of qigong daily and does her best to maintain a positive attitude in life so that she can be effective in giving "good" qi to her clients.
But don't expect immediate results, said Dr Wu, because it takes time for the body to regulate itself. Its efficiency is also dependent on one's diet and daily routine, especially bedtime (read: Cut down on those Netflix binges that leave you emotionally overstrung).
If you like non-oil treatments that focus on technique, this comes highly recommended as a regular part of a wellbeing routine. Just watch out for the threshold at the washroom entrances. It can be missed in the spa's romantic ambience and when you're in a half-dreamy state of bliss.
60 minutes, S$180 nett. Click here for more info
From now until Dec 31, pay S$420 nett for S$600 worth of credits, redeemable against a la carte spa treatments including the Traditional Chinese Tui Na Massage