This chef was told he would not last a week in this restaurant in Singapore. He stayed for 20 years
Even then, Summer Pavilion's chef Cheung Siu Kong continues to find ways for diners to appreciate Cantonese cuisine through creative alcohol pairings and collaborative menus.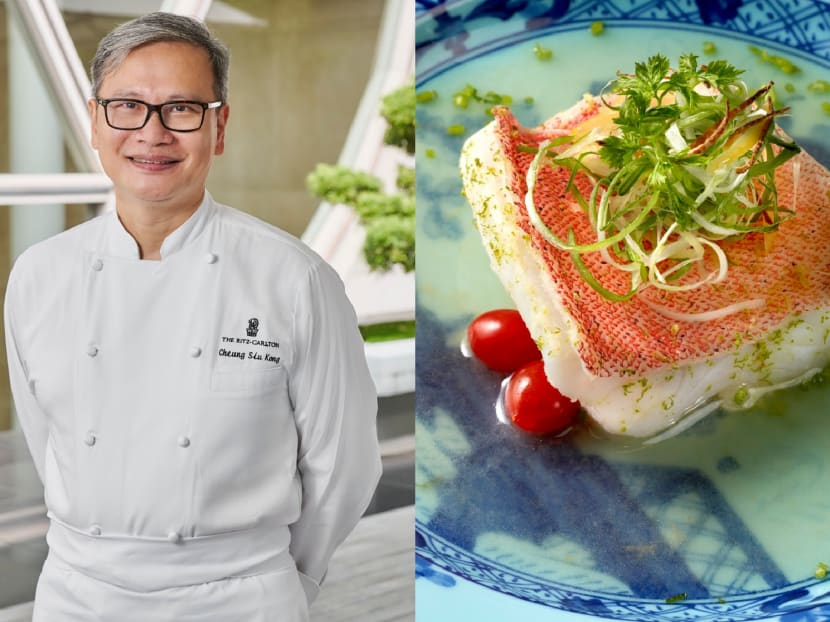 When Hong Kong chef Cheung Siu Kong joined Summer Pavilion in 2003, he was told by a senior that he'd probably not last more than a week. Fortunately, he proved him wrong.
Cheung made it through 10 years before he was appointed chef de cuisine at the contemporary Cantonese restaurant located in The Ritz-Carlton, Millenia Singapore. He elevated classic Cantonese dishes with distinctive flavours and modern plating and led the restaurant to receive its first Michelin star in 2016 — an accolade it has retained ever since. This year, it sashayed into the Asia's 50 Best Restaurants long list at No. 84, the first Cantonese restaurant in Singapore to do so.
It was practicality more than inspiration that led 54-year-old Cheung to his first job at Lei Garden Restaurant in Hong Kong as a 19-year-old. He shared frankly: "I had some interest in cooking but really it was all about earning a living." He got married soon after and became a father at 21 years old, which only accentuated his sense of duty to put food on the table. Whatever harsh training that old-school shifus (chef mentors) were then known to dish out were all taken in his stride to be better at his profession. "We worked as a team in the kitchen and just did whatever it takes to achieve the standards that we set for ourselves," he said matter-of-factly. In 1996, he moved to Singapore to work in Lei Garden before joining Summer Pavilion.
To commemorate his 20th anniversary at the restaurant, Cheung curated a special tasting menu around the four basic flavour elements of Chinese cooking — sour, sweet, bitter and spicy.
There are signature dishes such as poached rice with lobster and steamed Dong Xing grouper fillet in superior stock and 18-year-old tangerine peel. There are plates that reflect Cheung's childhood experiences and his current passions. The stewed lamb brisket marinated with fermented beancurd sauce tells of days where he'd mix fermented bean curd with rice as a meal for himself while his parents were busy working. The brisket stew is also popular among Hong Kongers, who would often add vegetables and other ingredients to it for a quick one-pot meal. His love for holidays in Japan is expressed in a dessert of Japanese white peach pudding and chilled superior bird's nest.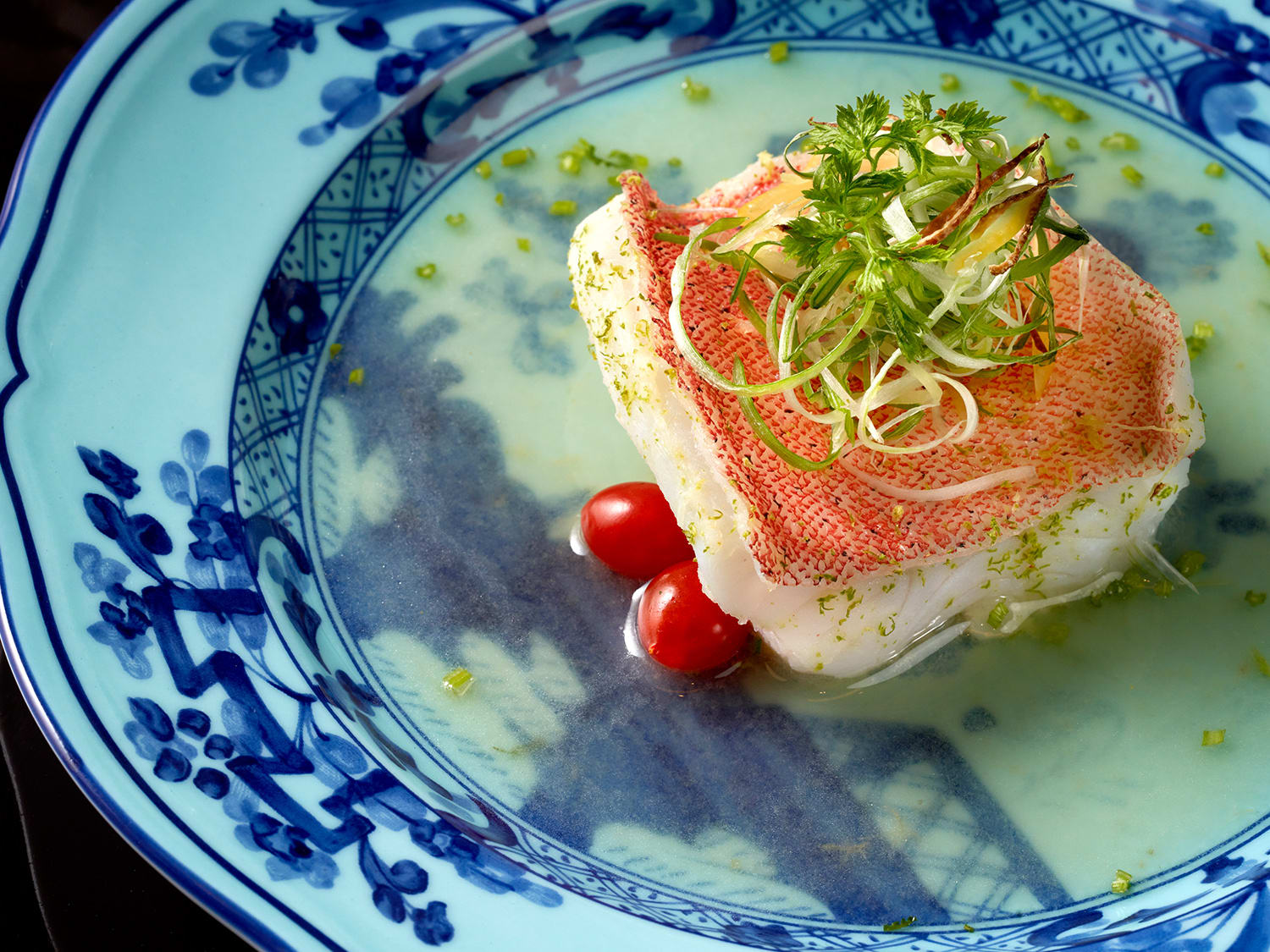 In recent years, Cheung has sought to showcase the versatility of Cantonese cuisine with alcohol pairings such as those with grower champagnes, natural wines and whiskies. In the pipeline is a dinner menu paired with Suntory's Yamazaki whiskies on Sep 1.
He also finds collaborative menus to be both a novelty that draws diners to a restaurant and a platform for broadening the diners' appreciation of different forms of Chinese cuisine. For example, in March, he worked with chef Liu Zhen from Yong Fu to showcase Ningbo food, a seafood-abundant cuisine with aromatic and salty characteristics that are not familiar to most local diners. Earlier this month, he had a four-hands menu with chef Chan Yau Leung from Cantonese restaurant Duddell's. Both were one Michelin-starred restaurants from Hong Kong.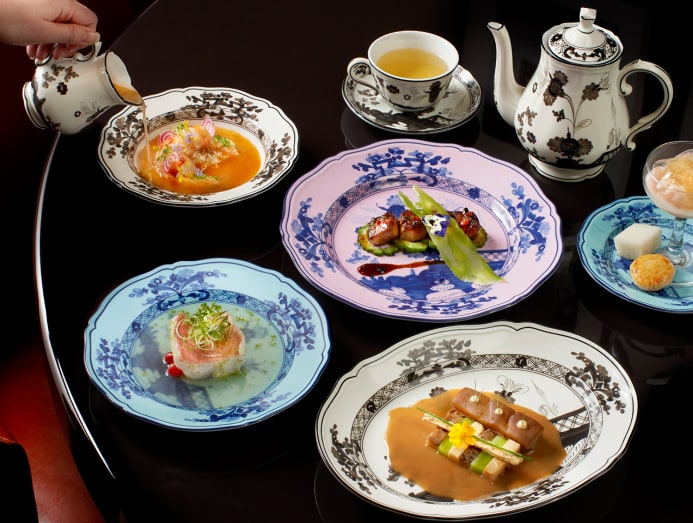 He often interacts with his customers to get their feedback, such as whether they prefer individual portions or a dish like fish to be presented in its entirety. "As a chef, it helps me to understand the preferences of my customers better while making them feel taken care of. That inspires confidence in the restaurant," explained Cheung.
Creativity may be necessary, but the foundation of Cantonese cooking is never compromised. The distinguishing factor in Cantonese cuisine is the skilled control of oil, fire, flavouring and starch, said Cheung. The ability to achieve the perfect wok hei, texture and consistency in basic Cantonese dishes such as fried rice, sweet and sour pork and double-boiled soups comes down to one thing: Experience.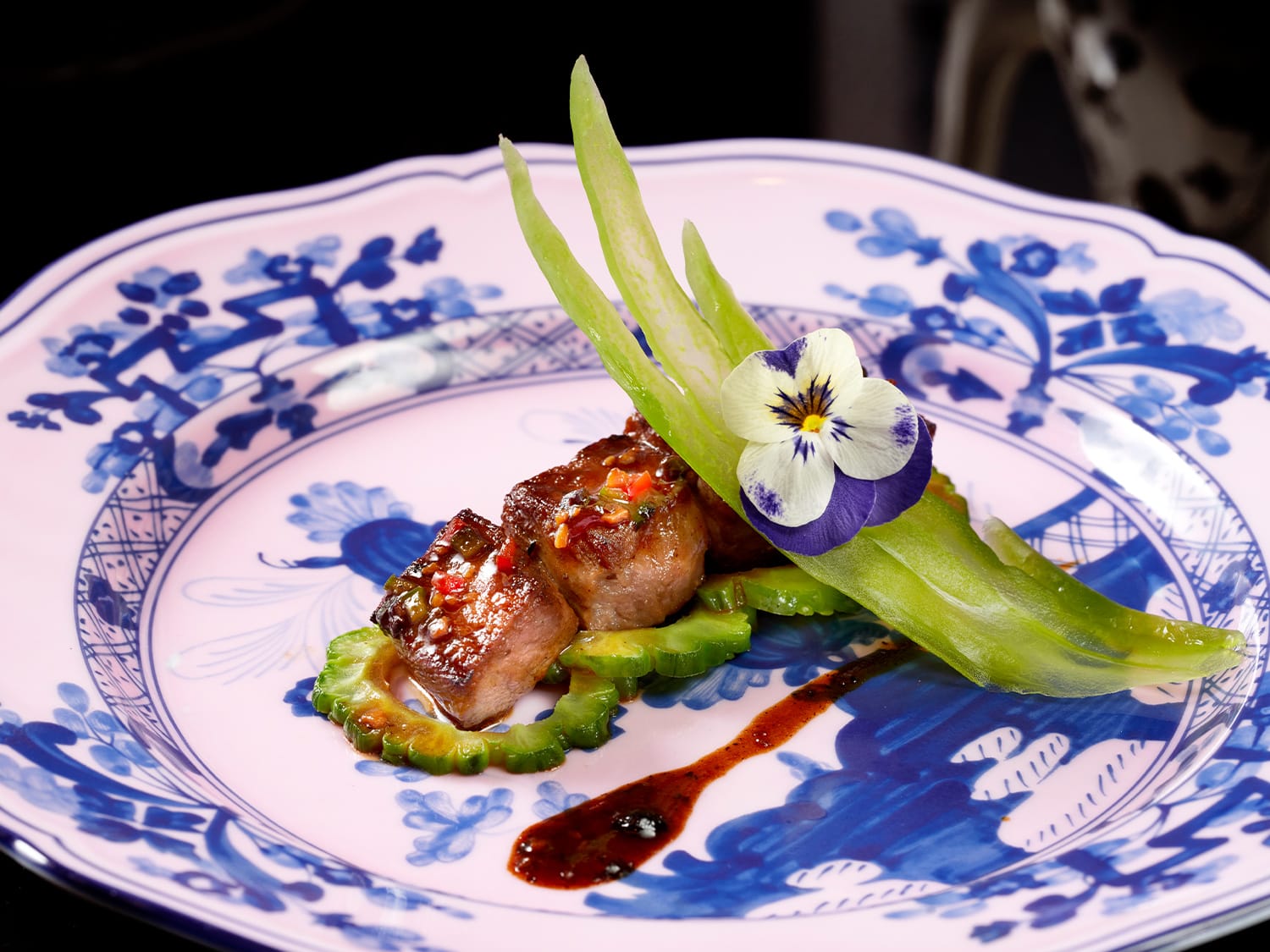 He explained: "Cantonese recipes don't have fixed measurements like in Western cooking. The only way to improve is to keep trying and tasting your own cooking." He added that he never does a step-by-step demonstration of a recipe to new chefs. Instead, he is adamant that they cook it first before he gives his feedback.
With his plate full, it is a wonder how Cheung, who has three grown-up sons and was recently minted as a grandfather, keeps his composure and cheery countenance. During meal service, he moves between the kitchen and the dining room with a serious expression but will immediately break into a smile the moment he stops by a table to speak to his guests. Cheung wryly shared that his wife of 33 years had told him on several occasions that he had shouted in his sleep due to stress at work during the day. "As the head of the family I've the responsibility to provide for them so I do whatever I need to. At the same time, I am learning to be less tensed and enjoy what I do."
Chef Cheung Siu Kong's eight-course 20th Anniversary Tasting Menu is priced from S$268 per person and is available for lunch and dinner from Aug 16 to Aug 18, 2023. For reservations, please contact Summer Pavilion at 6434 5286 or email rc.sinrz.summerpavilion [at] ritzcarlton.com.