Sip your grains: An elegant Japanese vodka made from rice
Haku Vodka, Suntory's newest ambrosia, is a delicate spirit that should be drunk neat.
Suntory's latest product, Haku Vodka, isn't exactly the kind of news that would stir up as much as excitement as one of its whisky releases. But amid all the fervent global demand for Japanese whisky of any shape and size, such a detour from drams may just be the breather that Suntory needs.
Like what it did with Roku Gin, which was released more than a year ago, Suntory has taken a Japanese approach towards crafting Haku Vodka. For starters, the name Haku, which means 'white' in Japanese, also alludes to 'hakumai' or Japanese white rice, the main ingredient from which this vodka was distilled. If you know the A to Z of your tipples, you would realise this sounds like a rice shochu – a Japanese spirit distilled from rice – and, theoretically, this vodka began life as one indeed.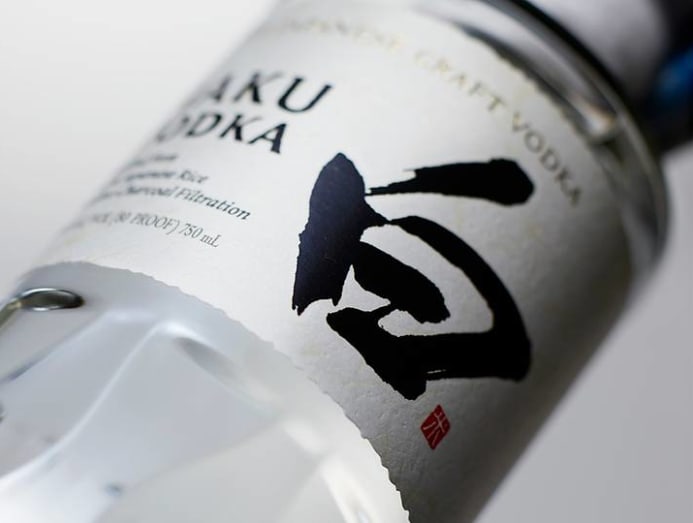 Haku Vodka's production first starts in Kagoshima, Kyushu: After fermenting Japanese white rice with koji rice to create a 'moromi' or mash, the mash is then distilled through pot stills to create a rice spirit or shochu. The spirit is then distilled a second time through two separate processes via a pot still and a column still. The distillates are then blended together and filtered through bamboo charcoal in Osaka, to refine its texture and flavour.
The cultivars of the rice aren't disclosed by Suntory, though. Kazuyuki Torii, Suntory's specialist for gin and spirits, said that the Japanese white rice used for the vodka, which "is not limited to rice from Kagoshima", is the type sold for meal consumption.

"With sake, the taste is influenced by the rice variety used in the mash, for example, Yamada Nishiki or Hyakumangoku," said Torii. "On the other hand, in vodka production, you rely more on careful distillation and filtration [through charcoal] to achieve your desired quality and flavour. For Haku Vodka, we chose [Japanese white rice] because it is slightly sweet and fruity."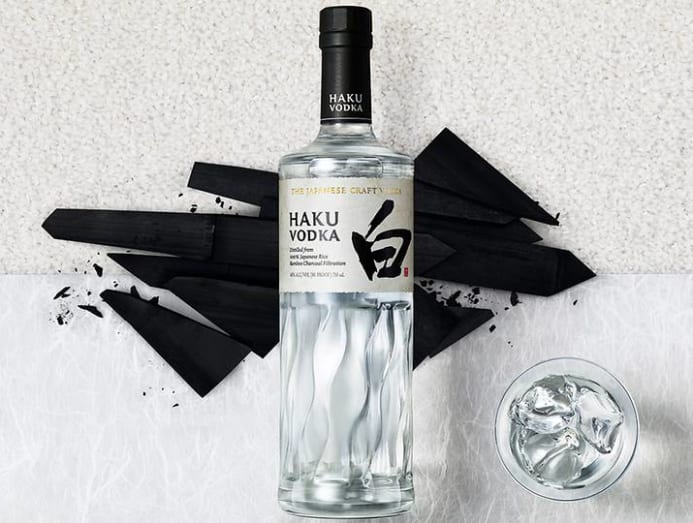 Haku Vodka is lighter and softer on the palate than many other vodkas we have tried. We also suspect this would go down easier with newbies to vodka, as it has none of that harsh aftertaste. It has a delicate fragrance of rice – a ghost of its earlier form as a rice shochu – and a subtle floral touch that accompanies its smooth finish.
Given its very nuanced flavour profile, mixing the Haku into a vodka soda seems like a shame (we'd honestly much prefer drinking this neat or with a splash of water). But if you really have to rustle up a vodka cocktail for your next party, try making a Haku White Fizz: A mix of Haku Vodka, amazake, syrup, lemon, and soda water.
Haku Vodka is available from 1855 The Bottle Shop.