Sustainable practices in a war-torn country? Lebanon shows the world how
From solar-powered lodges to weekly farmers markets, sustainable practices are gaining traction across Lebanon as locals act to protect the country's cultural heritage.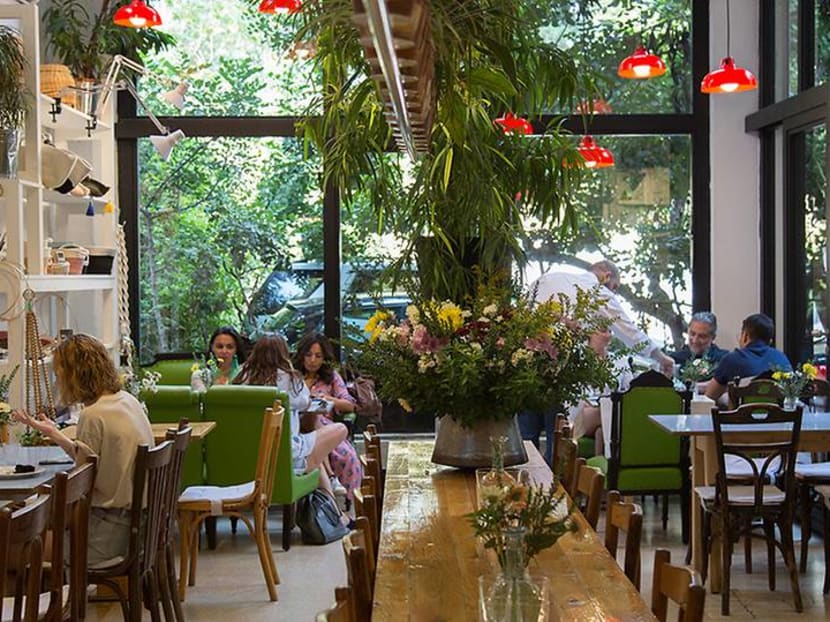 Lebanese are understandably proud of their land. In less than two hours in this strikingly small country, you can go from the Mediterranean Sea to the cedar forests in the Shouf Biosphere Reserve or the snow-capped peaks of Mount Lebanon. Locals gush over their country's cultural marvels, from its deep culinary traditions to the surprisingly varied topography. But if there is an abiding theme I encountered during a weeklong visit last year, it was the sense of urgency to protect them.
A lack of regulation in everything from construction to waste management and land preservation has put Lebanon's cultural heritage at risk. Now, a generation of locals has stepped in to develop socially and environmentally minded initiatives to protect the land, traditions and skilled artisans of this Middle Eastern country with a war-torn past. Sustainable practices are gaining traction across Lebanon, taking root in the lush countryside and in the capital of Beirut, a seafront city of about 2.2 million.
The green movement is emerging as international tourism to Lebanon is on the rise. The country saw an eight per cent increase in foreign tourists in the first seven months of 2019 over the same period in 2018, according to the country's ministry of tourism. This comes at a time when leisure travellers are increasingly conscious of their impact on a destination's local economy and environment, travel industry experts say. Now, these travellers can find a growing number of Lebanese businesses that make the same considerations.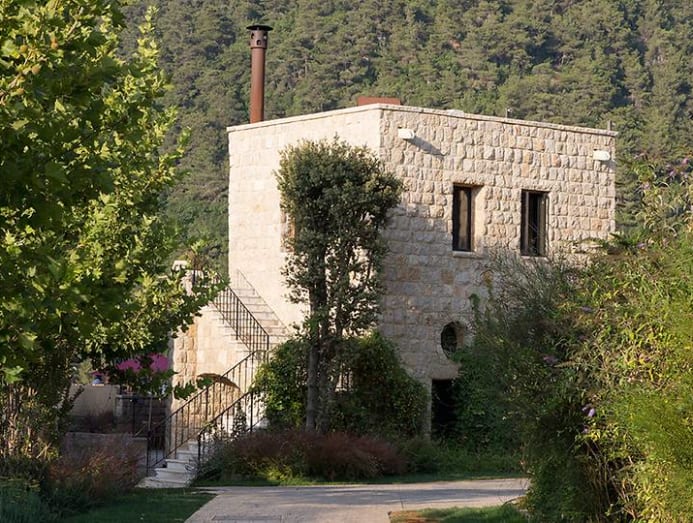 Many of the country's sustainable practices started in the countryside. One of the latest examples is Bkerzay, Lebanon's largest solar-powered lodge driven by conservation. Architect Ramzi Salman was already hard at work at developing the property in the Chouf Mountains, at the height of the Lebanese waste crisis in 2015, when the country's main landfill shut down and festering garbage piled high into mountains across Lebanon.
"I bought the land to turn it into something to benefit and empower the community," Salman said of his 50-acre (20.2-hectare) property that opened in early 2018. The lodge employs local guides for the hiking trails and artisans for the on-site restaurant ­– overseen by Hussein Hadid, one of Lebanon's best-known chefs, the pottery workshop, the spa and the shop selling locally crafted goods.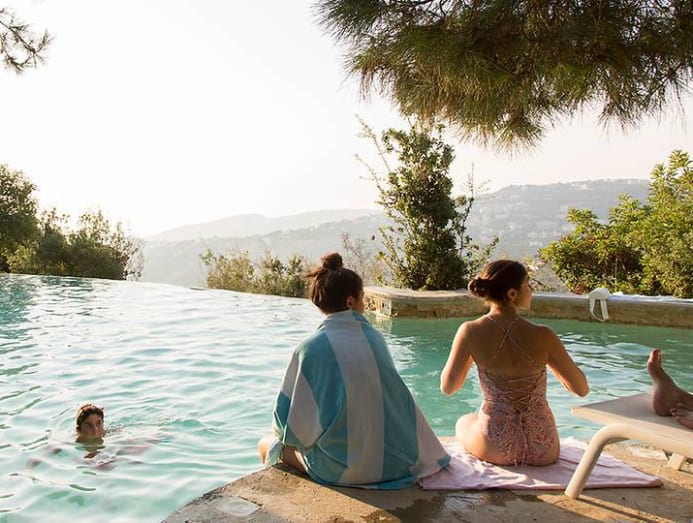 Perched high up on the arched stone terrace of Bkerzay, Salman's development has an unobstructed view of the Chouf region down below and is only about 16 miles (25.75 km) from Beirut. He brought back vernacular architecture, from triple-arched windows to local stone, and decorated villas with a soulful mix of vintage furnishings, locally produced linens and pieces custom-made by nearby craftsmen.
The village, as Salman calls Bkerzay, makes up only 15 per cent of the land. "The rest is forest and we want to keep it that way. We preserved all the native flora and added plants that grow naturally in the Mediterranean."
Preservation also has been a driving force behind the work of Bethany Kehdy, a Lebanese-American cookbook author and culinary guide who created Taste Lebanon as her way of keeping the country's food heritage alive. As the operator of the first culinary tourism project in Lebanon, she began leading culinary walks (between US$100 and US$200; S$137.50 to S$275) in Beirut in 2010 and continued with treks across the country to introduce locals and foreigners to artisanal producers, from breadmakers to farmers of za'atar, a blend of dried herbs and spices.
"With a growing dependence on industrial food provisions – partly a side effect of the war – our food heritage was being neglected," Kehdy explained as she led me and my husband, Cedric, to Ichkhanian, a traditional Armenian bakery in Beirut. "Local wasn't trendy, foreign was."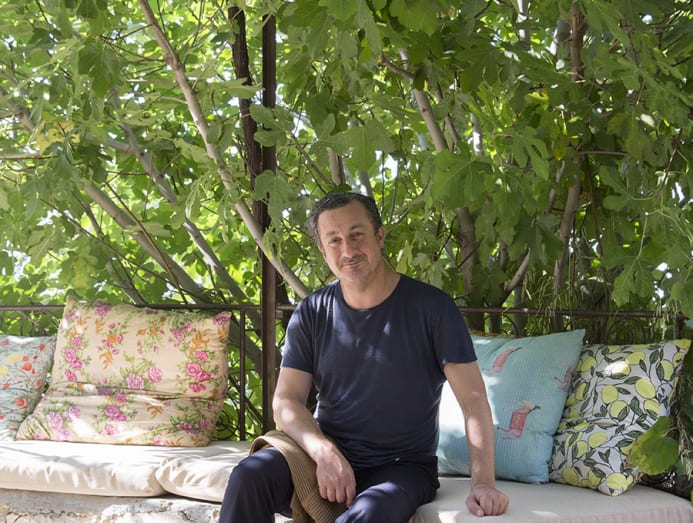 Similarly, preserving cultural traditions are at the heart of all of Kamal Mouzawak's ventures. The social entrepreneur is the founder of Souk El Tayeb, the country's first farmers market and a network of popular farmers' kitchens serving regional dishes prepared by Lebanese and Syrian women from nearby villages.
More recently, he has extended his reach to a series of tastefully designed guesthouses called Beit (which means home) that preserve the architectural and culinary traditions of their given region. We traveled 50 miles north of Beirut to spend a night at Beit Douma, a 19th-century stone house in the Batroun mountains that Mouzawak painstakingly restored. Surrounded by orchards and gardens, the interior features vintage furnishings, a stocked library and a modern kitchen where guests pitch in to make the evening's meal.
"We hire local people who prepare regional dishes and impart their traditions," Mouzawak said. Paired with the blissful quiet it affords, his Beit has become as much a destination for locals as for foreigners, who hail everywhere from France and the United States to New Zealand, bringing new life to the village of Douma.
A 20-minute drive from Beit Douma along winding dirt roads led us to Maher Harb, the country's first biodynamic vintner. After working abroad as a financial management consultant, Harb returned to the Batroun mountains to cultivate land he inherited from his father who died during the country's civil war from 1975 to 1990, and to pursue his love for wine. In 2016, he launched Sept Winery to highlight the singularity of Lebanese terroir, and now regularly hosts wine tastings and lunches in his winery, which faces the vines. His wine is rapidly gaining attention in the country's best restaurants, as well as in London and Oslo.
"The only way to revive our ancestral land and demonstrate its beauty and diversity is to abide by the laws of natural agriculture and biodynamics," Harb said. "That's the way our ancestors used to work."
That passion and respect for the land also led Jamil Haddad to develop Colonel, the Middle East's first brewpub, in the coastal town of Batroun where he grew up.
"Anyone can do beer but I wanted to create a space that encompassed more – a bike station, a windsurf school, a beach bar, guided tours of Batroun, and an event area," explained Haddad, who trained in London and now hosts the annual International Craft Beer Fest with music, street food and guest brewers from around the world.
But he also wanted it to be green. With the help of the nongovernmental organisation, Recycle Lebanon, Colonel's production facility was made entirely from recycled goods and materials, including repurposed shipping wood pallets, two million plastic bags transformed into roof panels and secondhand chairs. Walls of vertical gardens help reduce temperatures and he's foregone straws and keeps packaging recyclable. "I won't stop until we're zero waste."
Zero waste is certainly important, Salman told me, as he led us to our vaulted room overlooking the valley at Bkerzay, but the ultimate goal is more encompassing. Like the others embracing a greener Lebanon, he said he wants to show the world that the Lebanese are capable of contributing to a more sustainable planet.
"If we don't conserve what we have here," said Salman, "who will?"
By Lindsey Tramuta © 2019 The New York Times