Local fitness chain True Fitness is going upscale at the new Funan Mall
The new TFX gym at Funan Mall is a swanky, state-of-the-art fitness complex, a far cry from the utilitarianism that characterises the True Group's other outposts.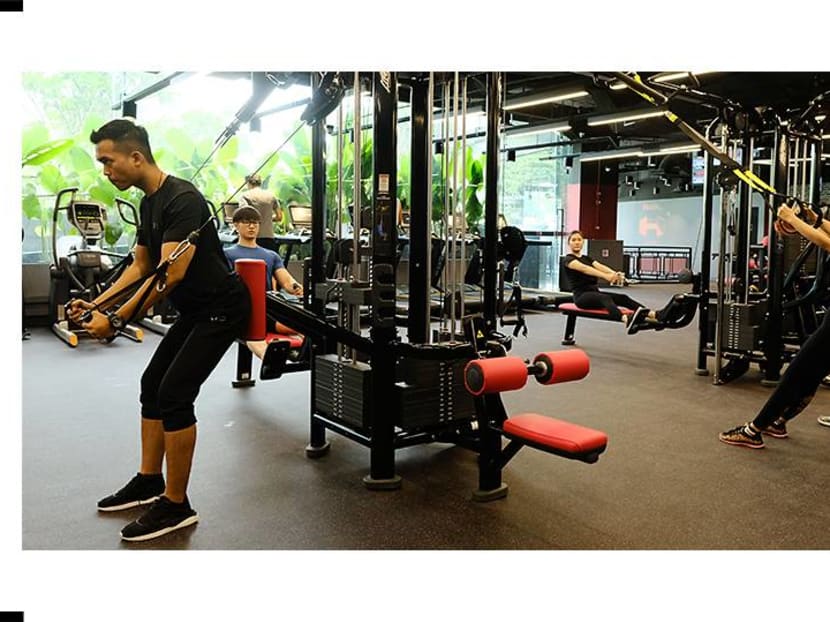 There is (yet) another new shopping centre in town and naturally, Singapore's mall rats are out in full force. The revamped Funan Mall, which reopened on June 28 following a three-year renovation, is back and arguably better than ever. But while some popular former tenants like Courts and Alan Photo are back too, some shoppers can't help but mourn the loss of a stalwart anchor tenant, Challenger, which is no longer at Funan.
Well, at least you can now work out your frustration at the state-of-the-art TFX gym, which is homegrown fitness brand True Group's first foray into premium gyms.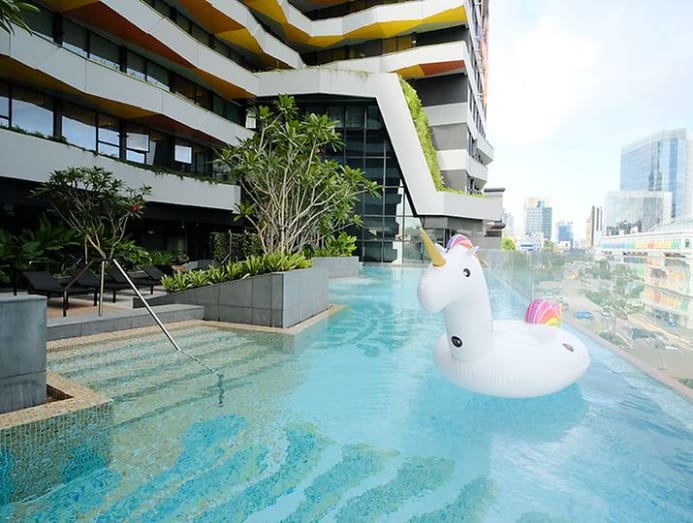 With a 25m pool on a leafy outdoor deck overlooking Fort Canning, tech-enabled fitness equipment like the Matrix Strength Ultra Series which comes with video training displays to help with resistance training and counting reps and complimentary Myzone heart rate monitors for members to use within the gym, this is a far cry from the utilitarian, somewhat bare-bones True Fitness gyms that old-timers are accustomed to.
The Group's new management team, which took over last May, acknowledged that it was high time the Group upped its game in the face of Singapore's fitness boom, which has seen a slew of stylish boutique studios like Barry's Bootcamp and Crubox and swanky gym brands like Virgin Active and Pure Fitness expand here.
"With TFX, we want to up the ante in terms of the fitness offerings and what's interesting in the fitness industry. We want to be a big box gym which offers cutting edge trends," said Sean Tan, director of True Group.
For example, there are large screens installed throughout the gym so that those wearing the heart rate monitors can check out their statistics at a glance. This social element can also help motivate members to workout harder, better, stronger and faster since they won't want to lag behind everyone else too much, Tan added.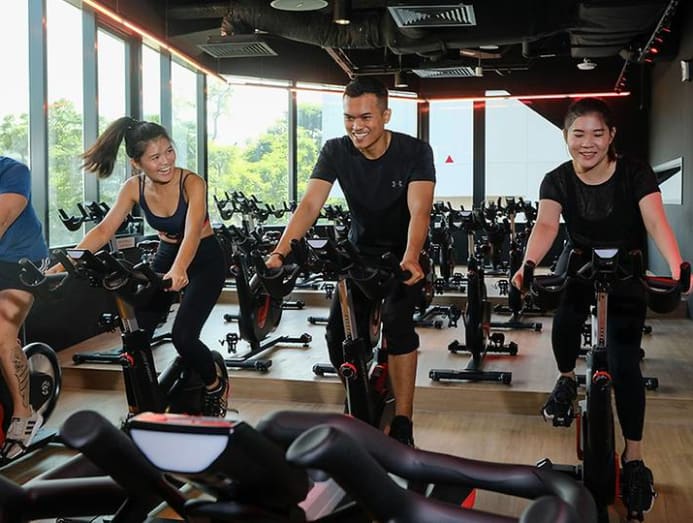 The frills are impressive too. There are Dyson hairdryers in the male and female changing rooms and the shower stalls are smartly designed with a panel divider to prevent towels and clothes from getting wet – a common pet peeve among gym-goers. The mirrors at the gym are inscribed with motivational quotes, perfect for selfie-mad millennials. Plus, there are lounge chairs by the pool for some post-workout relaxation (plans are in the works to launch swimming lessons for adults and children).
Established in 2004, the True Group currently has eight fitness and yoga centres in Singapore and 15 more outlets in Taiwan. A second TFX – X for Xtraordinary Fitness – has also opened at Pacific Plaza and a third is slated to open at Millenia Walk by September.
Ken Mok, CEO of True Group added, "Traditionally, gyms have a lot of strength equipment to gain muscle for aesthetic purposes. Today, the focus is on functional training and efficient small group training."
For those who prefer getting whipped – er, we mean motivated – into shape in a group class setting, there is a glass pod for small group functional training sessions, spinning studio and a yoga and group exercise studio.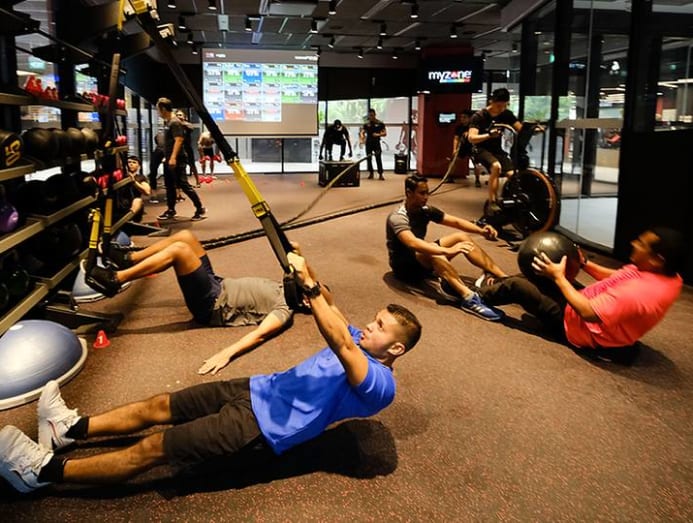 Otherwise, there is a mixed but impressive range of equipment representing the best in the market to maximise training efficiency, said Tan. These include Concept 2's bikes and Ski ERGs and weightlifting equipment from Rogue and Eleiko. This was deliberate.
Both fitness enthusiasts, Tan and Mok personally travelled to fitness fairs around the world and regularly visit other gyms and studios to suss out the newest and latest equipment and classes. At the Millenia Walk TFX, there will also be pop-up classes to test the suitability of new concepts. It is this difference that they say will allow them to stand out from the crowded fitness market.
Said Tan, "We walk the floor and personally select equipment and fitness concepts that our members will want. We work out at our own gyms and we are very approachable. We've built the brand from the ground up and we've found gaps [in the market] that we think we can [exploit]."