Michelin-worthy dining: The restaurants to try when you're in Phuket and Phang Nga
With Michelin driving up standards of fine dining on Thailand's Andaman Sea coastline, a host of new venues are vying for prominence.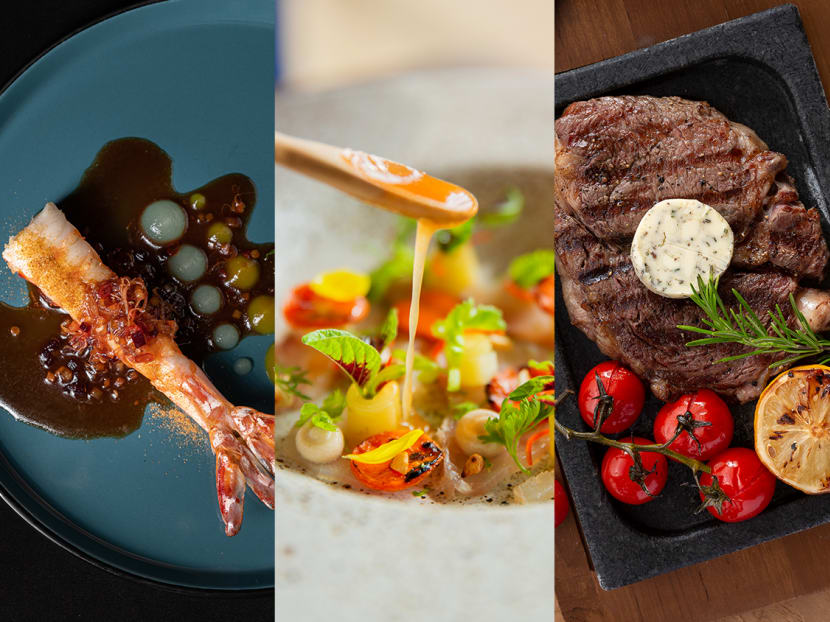 With a proud food culture that combines Chinese, Indian and Arabic Muslim, and European elements, Phuket has never been a slouch in the culinary stakes. For lovers of hawker and traditional fare – as well as Thai-style seafood – the holiday island and neighbouring province Phang Nga has long ranked near the top of Thailand's gastronomic standings.
Yet it's fair to say that the fine dining scene in the area has evolved significantly since Michelin inspectors started doing their rounds in 2019. Pru, at the palatial Trisara resort, remains the only Michelin-starred venue in the area. But other contenders are vying to add to the star count in the area. Here are some of the likely candidates for elevation.  
At Tri Vananda – a far-reaching integrated health concept taking shape over 96 hectares amidst verdant forests in northern Phuket – Jampa innovates by using live fire to enliven local ingredients.  
Much of the produce, just like at Pru, is sourced from the Pru Jampa organic farm, located close to the restaurant at Tri Vananda. Dutch chef Rick Dingen transforms the ingredients into healthy, balanced – yet resolutely elevated – culinary creations.
"I aim to showcase locally sourced, seasonal ingredients in the best way possible," said Dingen, whose hyper-local, plant-focused, zero-waste cuisine earned Jampa a Michelin Green Star at the 2023 Thailand Michelin revelation.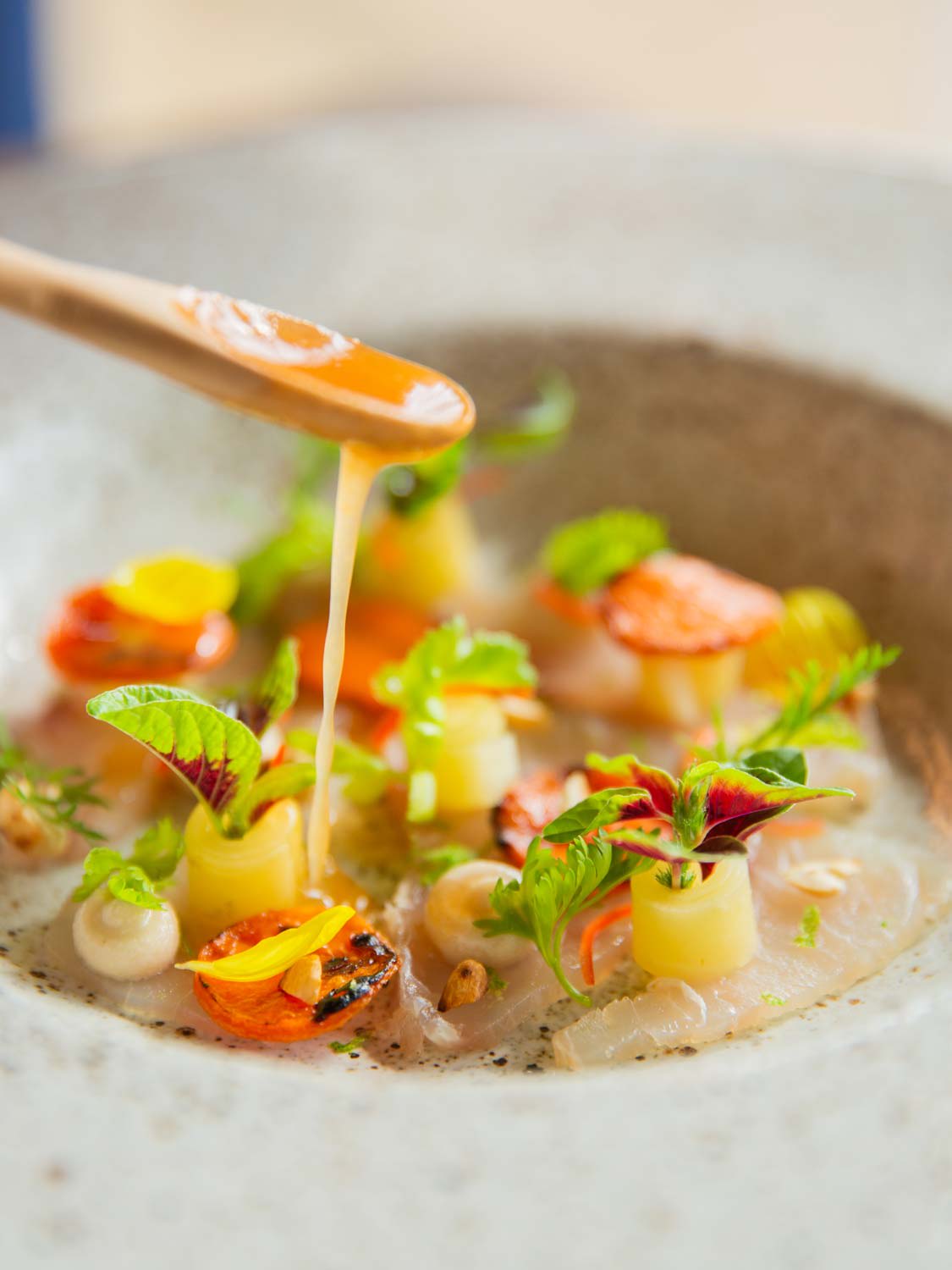 Creations at the venue showcase the best of local ingredients. They include cured and smoked king mackerel served with a zing-packed green chilli and pineapple sauce and crowned with edible flowers. A closer of Thai-grown figs served with goat-milk honeycomb ice cream also highlights Dingen's locavore instinct.
Dingen is known for his commitment to zero waste and he aims to make Jampa the first venue in Phuket to achieve a zero-waste-to-landfill ratio.
"We want to exert the absolute minimal impact upon the earth and our aim is to break down our kitchen waste to ensure nothing goes to landfill," he said.
The prize for Thailand's most underrated beach destination might well be awarded to Khao Lak. Conveniently located around an hour from Phuket Airport in Phang Nga province, it's one of the country's most appealing stretches of coastline: a place where the emerald jungle, spotless white sand, and azure Andaman Ocean join to create a crescendo of tropical hues.
One of the resort stars here is undoubtedly the JW Marriot Khao Lak Resort & Spa, which combines recently renovated accommodations with lush grounds and an overall sense of calm. It's an appealing place for non-guests thanks to its plethora of dining venues which include a celebrated Italian restaurant, Olive, as well as Japanese and Thai options.
The culinary standout, arguably, is the sleek Drift, a new addition to the resort that features bamboo textures and natural tones courtesy of renowned interiors firm Blink Design Group. Celebrating the diverse cuisines of the Mediterranean, the relaxed beachfront grill champions the finest local and international ingredients, cooked to perfection, with an emphasis on sharing.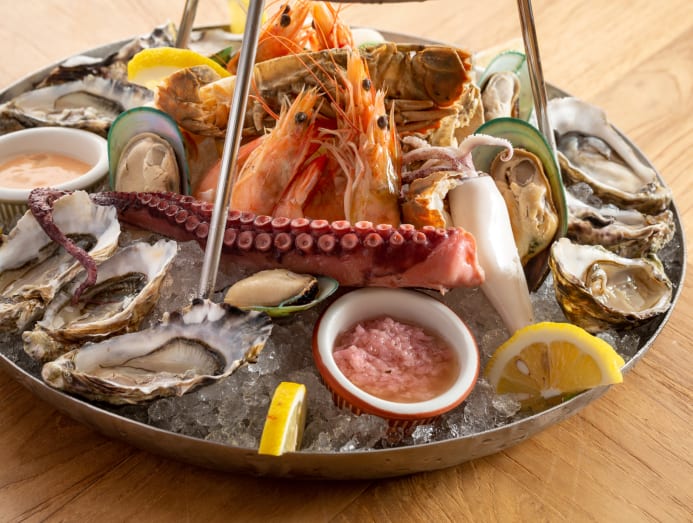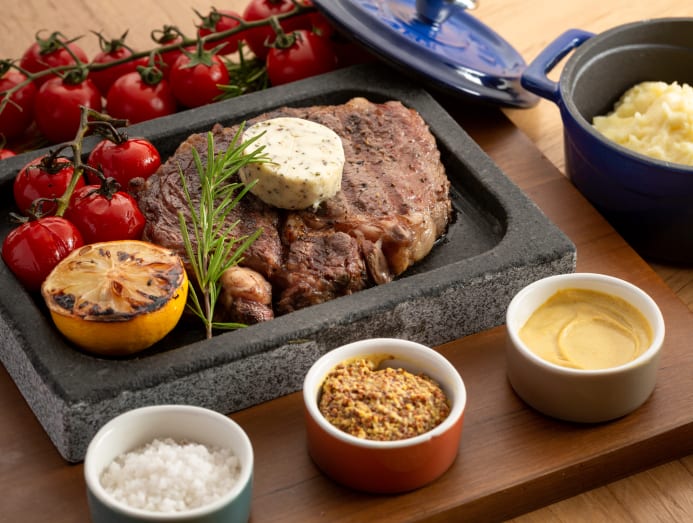 A gilded setting with an ocean outlook makes it the ideal place for relaxed social gatherings. Guests can enjoy a "feet in the sand" al fresco dining experience, or a more formal interior space. The open kitchen, with the signature Parilla and Josper grills at its heart, specialises in the finest seafood and premium cuts of meat, expertly grilled with local spices for authentic indigenous flavor.
Luxury hotels around the Kingdom have upped their game when it comes to their in-house Thai fine dining options. Until recently the emphasis was almost always on fantastic, but somewhat fusty, Royal Thai cuisine from the centre of the country with chefs toning down the spice to cater to tourist taste buds. Of late, however, perhaps inspired by the growing interest in Thailand's regional cuisines, hotels have been growing more daring with their concepts.
Such is the case at Jaras, the Michelin-approved signature venue at the InterContinental Phuket resort. The intimate design of the venue takes influence from the Li Thai, Sukhothai era. But the culinary creed spans multiple eras as Chef de Cuisine Chalermwut (Nui) Srivolalkul takes inspiration from ancient tales, traditional Thai cooking techniques, and tips and recipes from his mother and grandmother.
Nui started cooking with his mother when he was just seven years old, helping to prepare meals for the family. His years of experience inform the menu at Jaras where he melds the tenets – and fire – of traditional Thai cuisine with modern presentation and fine-dining nous.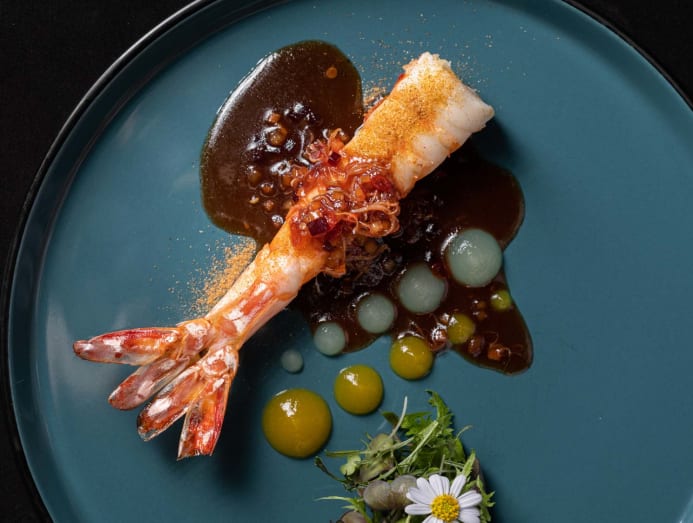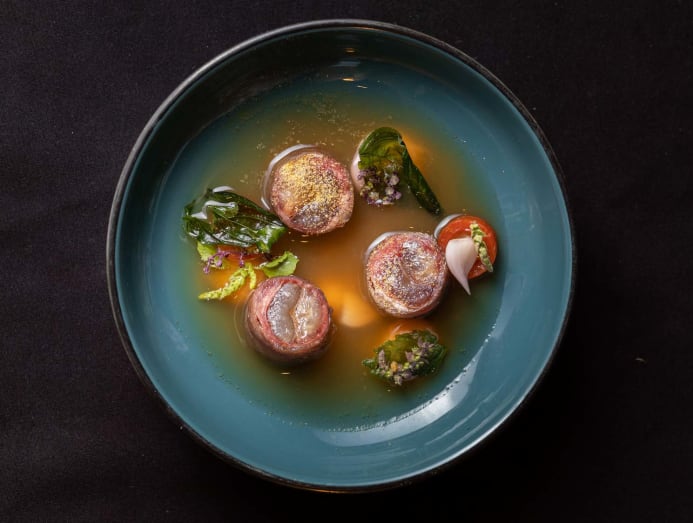 From fresh Phuket lobsters, goat from nearby Bang Tao Farm, and organic chickens and free-range eggs from Tan Khun Farm in Nakhon Pathom province, to fragrant hom dok hung rice from Sakhon Nakhon province, organic palm sugar from a village in Songkhla province, and bor hua haad salt from Bueng Kan province, Chef Nui and his culinary experts have connected supply chains from Thailand's best producers. Jaras also works with local farms, expert in terroir, growing fresh organic vegetables.
Dishes utilise sustainably sourced ingredients from local farmers and fishermen in Phuket, with Nui using techniques such as fermentation – the restaurant has an in-house fermentation lab – to elevate dishes such as look choke curry. Other items to look out for include choo chii goong, a zero-waste creation that uses an entire shrimp to create a bisque combined with a homemade curry comprising organic ingredients.
SAMUT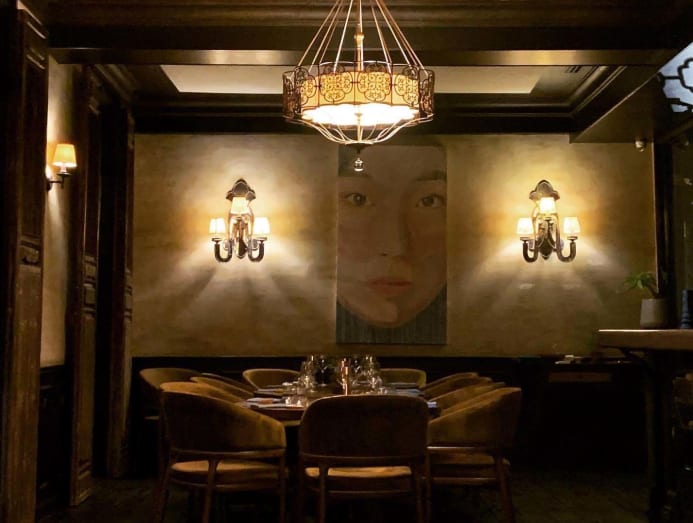 Thitid "Ton" Tassanakajohn has become one of Thailand's most recognisable culinary figures thanks to a Bangkok restaurant empire encompassing Michelin-starred Le Du and Nusara – a homage to his late grandmother. And the chef has brought his celebrity stardust to Phuket in the shape of Samut.
Samut ("ocean" in Thai) takes its cues from Thailand's blessed bounty of indigenous seafood. Phuket's seas are notable for their profusion of lobster, squid, and other morsels. And it's not just Phuket making a significant contribution to the sourcing policy at Samut.
Indeed, chef Ton works with local fishermen in coastal provinces Prachuap Khiri Khan, Phang Nga, Chumpon, Surat Thani, and Nakhon Si Thammarat for the seafood delicacies on his eight-course dining experience.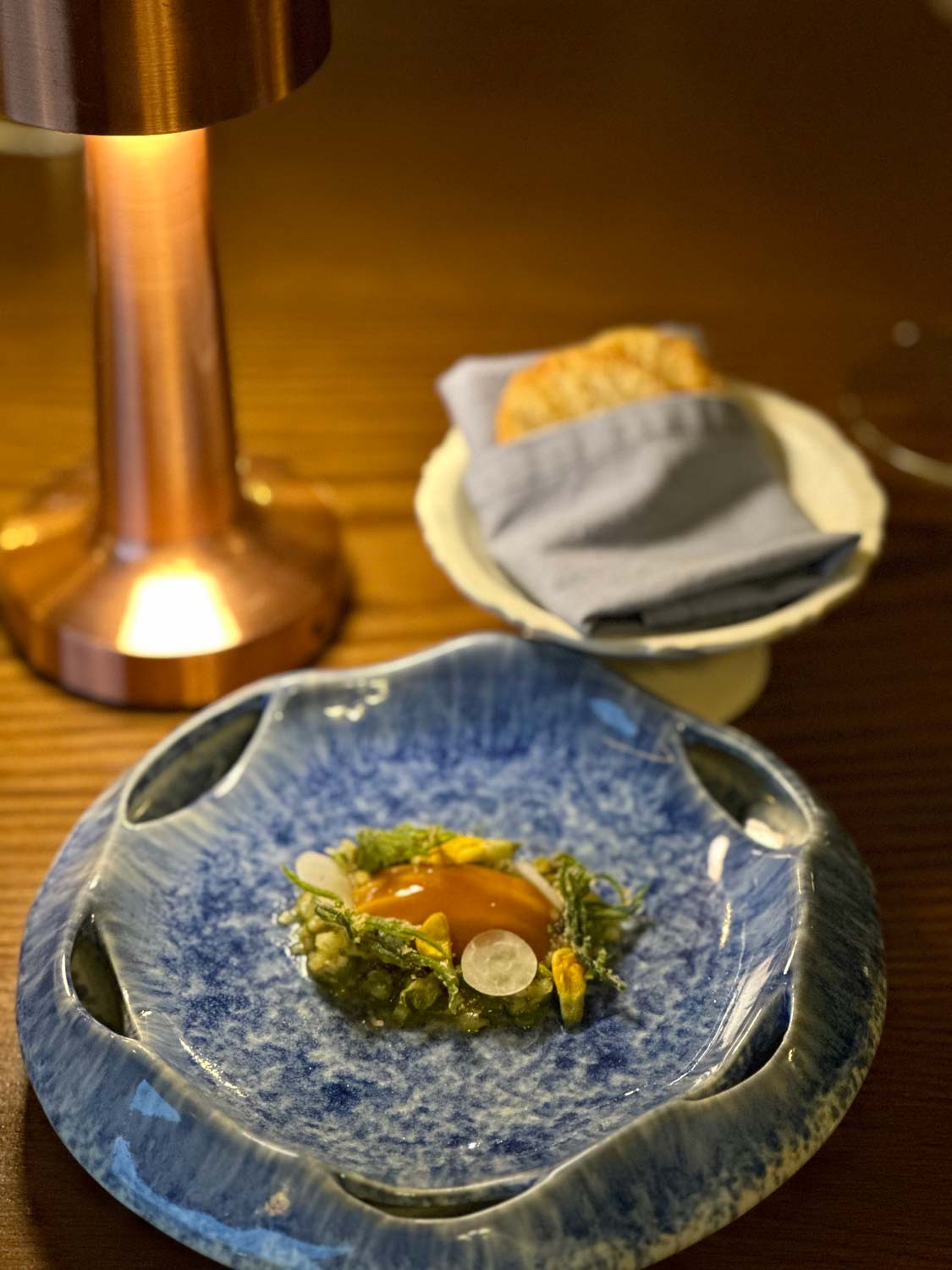 While there's an emphasis on spicy southern Thai flavours at Samut, Ton, and his team have thrown in enough curveballs to make things unpredictable.
"We don't ever want to be considered obvious, and we want to challenge our customers while offering them something we are sure they will appreciate," says the chef.
This inventive streak shines through in creations such as pla meuk nam dam, where squid is slow-roasted in a charcoal grill, infused with squid ink, and topped with cured egg yolks.
Another winner is por pia goong, plump tiger prawns wrapped in rice paper and topped with a fruity sauce, which takes inspiration from Phuket's early morning dim sum stalls.