As Thailand's travel industry readies for relaunch, what can visitors expect?
Hospital-quality levels of hygiene and cleanliness, and minimised but bespoke human contact, will become not just a feature but an integral part of the travel experience, especially at the high end.
At Bangkok's flower-garlanded Erawan shrine, right downstairs from my office, the female dancers who have figured in decades' worth of tourist snaps are back in action. They are wearing the same spired, bejewelled, gold hats but their faces are masked behind plastic shields.
Just down the block, staff at the Anantara Siam Bangkok Hotel are being trained in the deep cleaning of a hotel room, using hospital-grade disinfectants, in preparation for reopening. In the reception, plexiglass shields have been erected at the counter, chairs and tables carefully spaced, and discreet red Xs taped on the floor to mark the spots where guests will wait to check in.
Thailand was the first country after China to report coronavirus cases and is among the first to be exiting lockdown. Bangkok is the world's most visited city, according to Mastercard's Global Destination Cities Index, and it is also home to international hospitality groups such as Minor Hotels (whose brands include Anantara, Tivoli, Avani and NH) and Sansiri, owner of The Standard Hotels, known for its flagship property straddling New York's High Line and its recently opened St Pancras hotel. 
As such, what happens in Thailand can perhaps be seen as a bellwether of global things to come.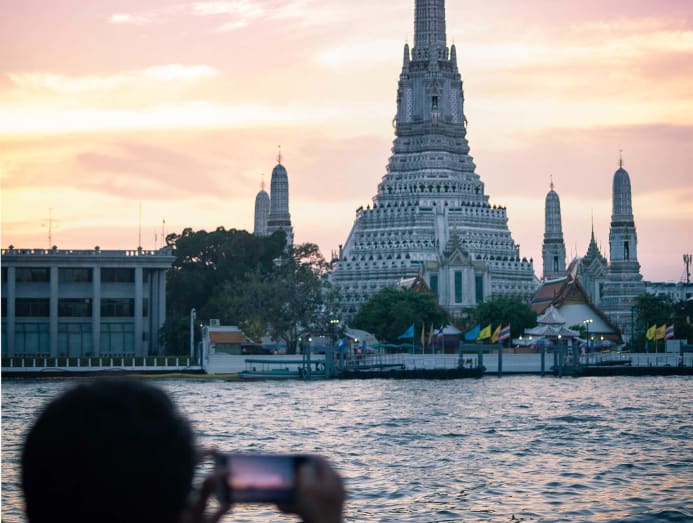 "Before this hit, tourism was booming; it was a heaven for all nationalities – Europeans, Americans, Chinese, Indians, they all love Thailand," said Srettha Thavisin, Sansiri's president and Standard Hotels' chairman. "When this thing is over . . . my guess is people will feel safe to come here again, maybe in the third quarter, when flights return to normal."
Thailand earned a name and a global niche for itself with exotic, tactile experiences, from beach raves to Chinatown street meals, Thai boxing matches, jungle treks and traditional massages. As the industry prepares to reopen, the question is whether the masks, temperature checks and abundant hand sanitiser won't be the ultimate mood killer.
Thailand hosted a record 39 million visitors last year, but the Tourism Authority of Thailand expects just 16 million to come in 2020, and many in the industry think it will be lucky to get 10 million. Hoteliers and restaurateurs insist that returning guests can still expect the familiar pleasures, albeit with some new additions.
Contactless technology – cards, touch-free buttons, even facial recognition – will increasingly be used at check-in, to operate lifts and open doors or rubbish bins. Hotels' public spaces will be reconfigured or redesigned to let more ventilation and sunlight in. Breakfast buffets will mostly be replaced by table service; servers will have their smiles hidden behind masks, and will be wearing gloves when they serve you your som tam (spicy papaya salad).
"A face shield, it's a designer nightmare," Thavisin said. "I'm banking on our corporate design staff to come up with something attractive."
Paste, a Michelin-starred Bangkok restaurant, is grappling with the same issue. Plastic face shields "look too much like a spaceship", muses Bongkoch "Bee" Satongun, the restaurant's chef and co-owner. "We are still debating what to do."
For long-haul visitors, extended stays in one place will be more common than multi-destination jaunts around Thailand and south-east Asia. Private villas promising socially distanced seclusion will command a bigger premium than before over high-rise hotel rooms.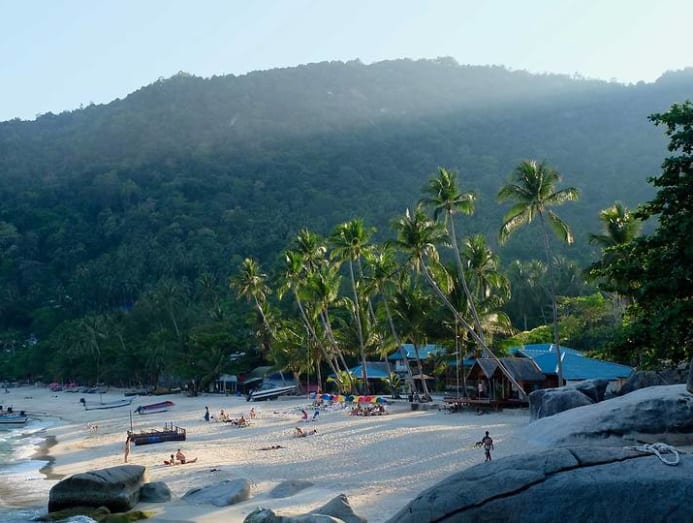 And hospital-quality levels of hygiene and cleanliness, and minimised but bespoke human contact, will become not just a feature but an integral part of the product, especially at the high end.
"The same level of personalisation will be there, but we will minimise the number of staff guests meet," said Thomas Harlander, managing director of the luxury group Rosewood's Bangkok hotel. Like Anantara, the hotel is promising a "seamless" experience for guests from their arrival at Suvarnabhumi airport. Vehicles carrying guests will be disinfected, and a note put in the car saying it was professionally cleaned. "It's going to be even more seamless, and fewer people, fewer touchpoints, less intrusive," Harlander said.
Anantara is planning to offer gym services, but on an individual basis, with equipment carefully sanitised and private training sessions booked in advance. Room service will continue, but servers will roll the trolleys up to guests' rooms without entering themselves. "You don't want a stranger in your room," said Thomas Meier, the group's senior vice-president for Asia. "We will help you push it in, and then you will set it up yourself."
"The same level of personalisation will be there, but… it's going to be even more seamless, and fewer people, fewer touchpoints, less intrusive." – Thomas Harlander
With the number of confirmed coronavirus cases at about 3,000 and only 56 deaths to date, Thai authorities have been easing lockdown restrictions gradually since early May. 
First some restaurants were allowed to open, but with extra space between diners, followed by hotels in some provinces. Malls were next, complete with temperature scanning robots and free face-mask dispensers. Gradually, Bangkok, along with the rest of Thailand, is regaining some of its former buzz.
There is a paradox in all this. Last year, as visitor numbers reached a historic peak, so it seemed did complaints about overcrowding on beaches in places like Phuket and Pattaya and the long immigration queues at Bangkok's two airports. The Tourism Authority of Thailand's management of the sector, which focused largely on bringing in high numbers of visitors, came under criticism as unsustainable.
Now, after two months of lockdown, Thai beaches are their cleanest in years and are being visited by otherwise seldom seen wildlife such as hornbills, pink dolphins and dugongs. In a recent call with journalists, Bill Heinecke, Minor's chief executive, marvelled at the corals now visible off Thai beaches and water clarity "like I've never seen before". "I think we're going through a reset," he said.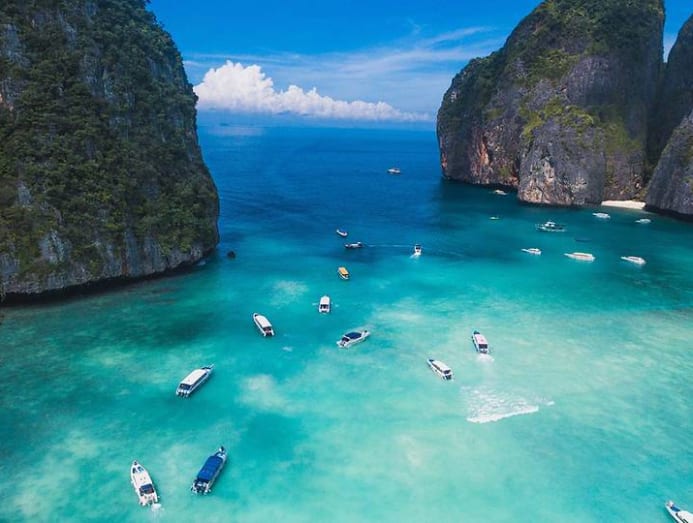 The problem, for hoteliers and travellers alike, is that it is not yet possible for tourists to get to most of these places. At the time of writing, domestic travel between Thai provinces remains restricted, with regulations varying by province. Most international flights are banned until May 31 and that ban may be extended. 
Thai hotel groups say they expect travel to resume in three phases, starting with locals: Thais and expats who are keen to travel again. Anantara plans to begin offering packages to places that can be easily reached by car from Bangkok, such as the beach resort Hua Hin. "You can drive to these locations and eliminate the risk of being on a plane," said Meier.
Thai authorities are now also speaking of easing international travel, starting with Asian countries such as China and South Korea that have brought their coronavirus caseloads under control. Hotel groups expect that the Chinese in particular, newly freed from lockdown, will be keen to come back.
"If they are looking to travel again, one of their first destinations will be Thailand," said Suphajee Suthumpun, chief executive of Dusit International.
Dusit has nine hotels in China and, as such, a preview of the group psychology of tourists recently freed from home quarantines. "When they lifted lockdown situations, people got excited and began to travel," Suthumpun said. "Then they realised they shouldn't do it so much, and became more rational."
For its 12 Thai hotels, Dusit is preparing a "comeback campaign". Alongside the shampoo and soap offered in guest rooms, there will be a "personal protection pack" that includes hand sanitiser, a mask and gloves. At its Hua Hin and other properties, the chain will be offering guests the option of getting local food, handicrafts or other "must-try" items in their rooms via concierge service. Gyms will be moved outdoors.
The third and final phase of reopening will be long-haul flights from the US and Europe, which hotel groups expect in the last part of the year.
Sansiri is doing "minor to major renovations" of its two Thai hotels, opening them up to sunlight and the gardens more, and enlarging communal areas. Similar design features are being incorporated into Standard's planned properties in Hua Hin, Ko Samui, Pattaya and Phuket. 
"The feeling of being too close together won't be desirable," said Thavisin. On entering hotels, guests may be given something to disinfect the soles of their feet, or an ultraviolet light that "cleanses you", he said.
Hoteliers are resisting the urge to discount at a time when they face lower occupancy and higher health-and-safety related costs, but are adding some extra inducements to come. 
In Ayutthaya, the Unesco World Heritage site a 90-minute drive outside Bangkok, the boutique Iudia hotel is maintaining room rates but offering free dinners, in part because many restaurants remain closed. The ruined city's monumental plazas, stupas and temples – ordinarily swamped by day-trippers from Bangkok – are now being enjoyed by a handful of Thai tourists, and that is unlikely to change until airlines restore more long-haul flights.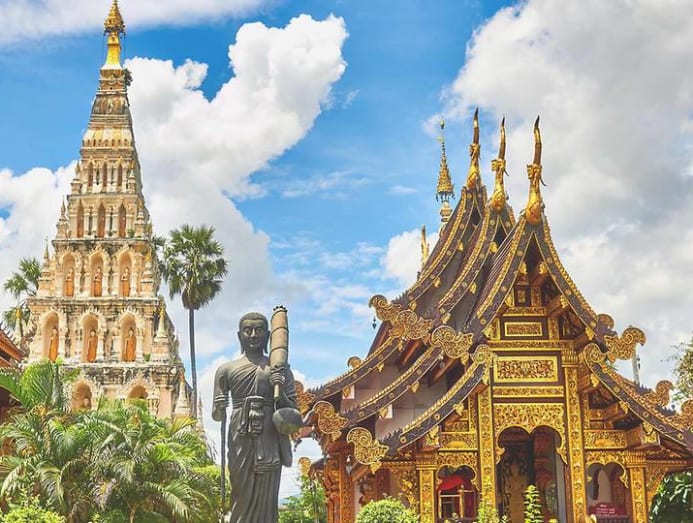 "It's a golden time . . . the temples belong to you," said Mayuree Tantayapong, the hotel's manager. "People who were stuck in their houses and felt lonely and isolated thought that one month was enough. Now they want to go out and find something to make them feel alive again."
"When this thing is over . . . my guess is people will feel safe to come here again, maybe in the third quarter, when flights return to normal." – Srettha Thavisin

By John Reed © 2020 The Financial Times