Why whisky lovers will want to get their hands on this exquisite collectors' box
The Balvenie and Royal Selangor have come together to create an exclusive collector's box – and it's limited to only 15 individually numbered sets available across Singapore and Malaysia.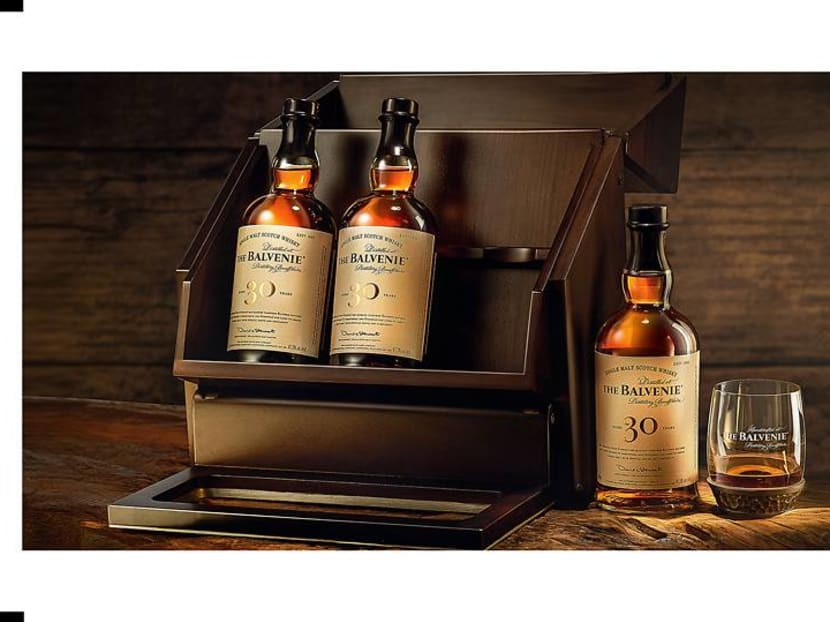 For collectors, there's nothing more exciting than getting your hands on an ultra-rare bottle of whisky. What is just as important, however, is encasing your bottles in an exquisite presentation box, one that's worthy of your prized collection.
In an unusual coupling, yet one that makes total sense, The Balvenie and Royal Selangor have come together to create an ultra-limited edition collector's box, as well as a range of exclusive gift packs. While The Balvenie is known for its award-winning collection of single malt whiskies, Royal Selangor is one of the world's most renowned pewter makers. 
A true work of art, the vessel is made of high-grade walnut wood and encased in Royal Selangor's signature hand-hammered pewter, a painstaking process that takes up to six days to complete. Three signature bottles can be housed within the box, and you'll get a say on what goes in.
Collectors can choose from The Balvenie expressions which are 30 years and/or older, with a minimum value purchase of £41,800 (S$75,236) to complete their custom limited edition. For the ultimate in exclusivity, only 15 sets are available across Singapore and Malaysia.
This collaboration between The Balvenie and Royal Selangor is a part of the The Balvenie's Handcrafted By platform that showcases the people (and their passion) behind whisky-making and other crafts.
"It is an honour to partner with Royal Selangor at a time when the world around us is automating, and true craftsmanship is becoming a rare commodity," said Brett Bayly, The Balvenie's Regional Brand Ambassador for Malts in Southeast Asia. "This collaboration represents our time-honoured craftsmanship over generations and we are proud to have produced one of the finest bespoke collector's boxes to house our unique top range whiskies."
"We are excited to work on this debut bespoke collector's box with The Balvenie," commented Chen Tien Yue, Executive Director of Royal Selangor. "Collaborating with a partner that places just as much emphasis on craftsmanship, it was only fitting that we chose to use Royal Selangor's signature hand-hammered finish."
Under the collaboration, The Balvenie and Royal Selangor have also come up with a selection of gift packs that make for the perfect accompaniment to your end-of-year well wishes to friends, family and business associates. 
Choose from the luxuriously smooth 12 Year Old DoubleWood, 14 Year Old Caribbean Cask and 17 Year Old DoubleWood single malt that come together with a delicately handcrafted pewter-based whisky glass.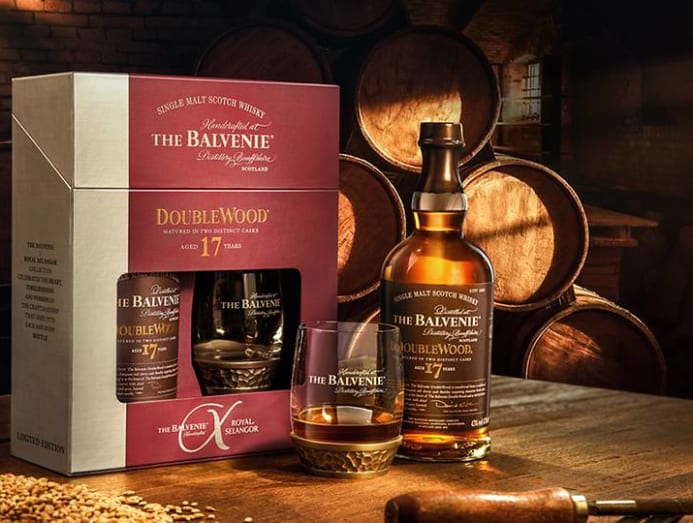 The gift packs are now available for a limited time only on the William Grant & Sons flagship store on LazMall.
For more information on the Collector's Box, click here