Sofa sharing economy: The new business of renting furniture to millennials
It's not just a single employer they have problems sticking to – apparently millennials have commitment issues when it comes to a coffee table too.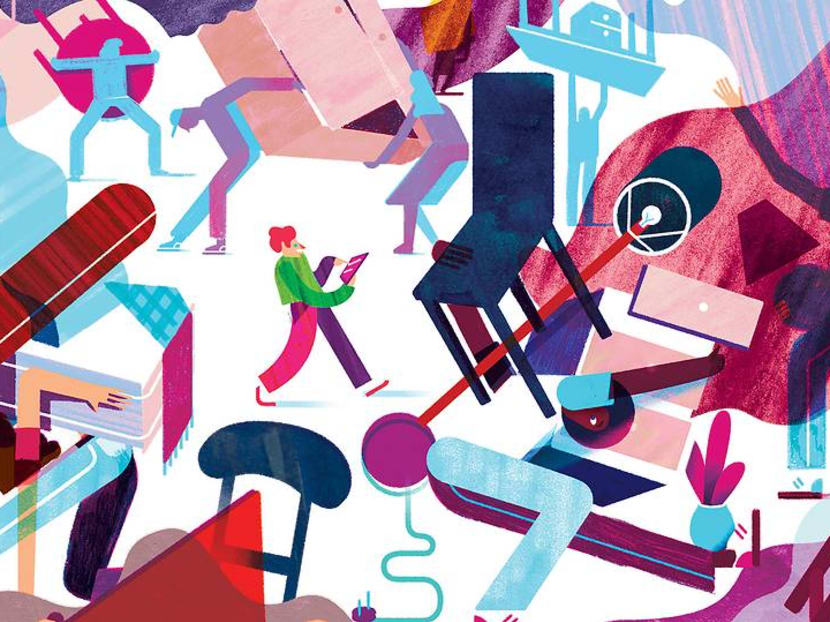 By now, we all know that millennials are less inclined than previous generations to buy a house or car or stick with a single employer. Apparently they have commitment issues when it comes to home furnishings, too.
At least that's the thinking behind several web startups seeking to lease them everything from sofas to throw pillows.
These new subscription services, including the New York-based Feather and Los Angeles-based Fernish, differ from established furniture-rental companies. As their eco-evocative names suggest, the new companies present renting as an environmental virtue – instead of buying cheap, disposable furniture that ends up in landfills, you can rent better-quality pieces that others use when you're done with them.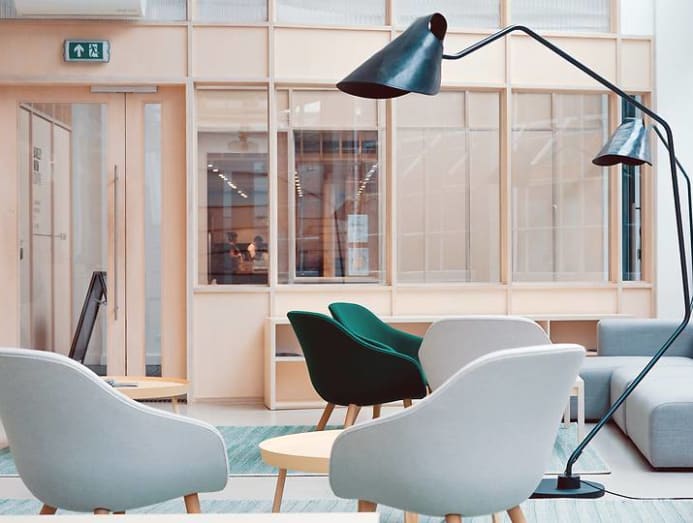 They aim at people who have graduated from college but haven't settled down and who may appreciate fine things but don't necessarily feel the need to own them just yet.
Juliet Schor, an economist who teaches in the sociology department at Boston College, said these businesses were part of the so-called access economy, doing for the furniture industry what Zipcar and the fashion platforms Rent the Runway and Bag Borrow or Steal have done for mobility and dressing up.
"They allow people to upscale their furniture a bit without having to go all in on expensive long-term purchases," she said.
"We're trying to kill the notion of fast furniture."

Feather, which started two years ago with venture capital backing, approaches its business from a sustainability point of view. According to the Environmental Protection Agency, nearly 9.7 million tonnes of furnishings end up in landfills in 2015. That is not good, according to Feather's founder Jay Reno, 31, who has a master's degree in climate and society from Columbia University.
"We're trying to kill the notion of fast furniture," he said in an interview in the company's new all-white offices in a cast-iron building in SoHo, previously occupied by the website creator Squarespace.
Feather offers mostly its own sturdy pieces – some modelled on modern classics such as the George Nelson platform bench and Hans Wegner's Wishbone chair – interspersed with items from middle-class mainstays like West Elm and Pottery Barn.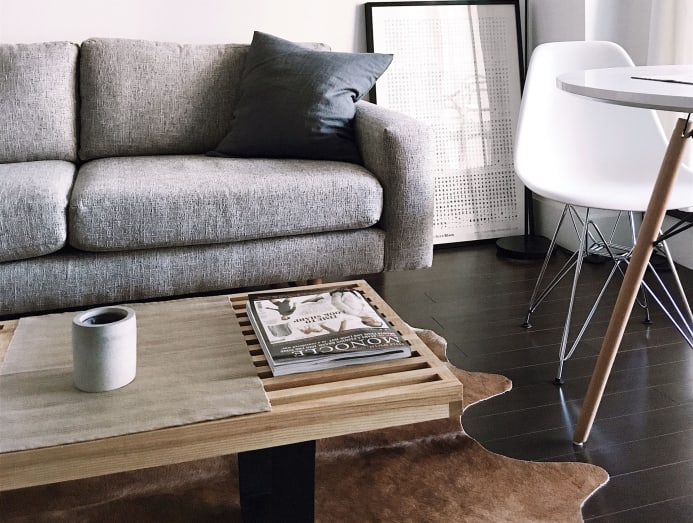 There's a monthly minimum expenditure of US$99 (S$135), so subscribers need to rent a couple of items at a time for the service to make sense. (The company said recently that it was redoing its fee structure; some prices noted here may change.)
Large pieces, which can be a hassle to move when you're still trying out jobs and cities, are in most orders, Reno said. Sofas include a chunky, modernist West Elm model that retails for US$899 and rents for US$52 a month, if you sign up for a year subscription (prices are higher for shorter terms). And people "go bonkers for" Feather's own emerald-green velvet sofa on walnut legs (US$55 per month for a year's subscription; it sells for US$1,299).
If Feather's young customers haven't yet pinned down their taste in home furnishings, they can take the Style Quiz on the company's website and allow its algorithms to make suggestions.
"People tend to like Scandinavian/midcentury/Japanese," Reno said. "What they really like is simplicity."
That works for the company because pared-down pieces are easier to clean than fussy ones. At the end of a rental term, a customer can buy the pieces – with the monthly payments going toward the retail cost – or extend the subscription, perhaps swapping in other items. Or the goods can be picked up (for a fee of US$149), taken to Feather's Brooklyn warehouse (or, in the San Francisco area, one in South San Francisco) and spruced up for the next customer.
Tables and case pieces are wiped down. Upholstered items – many of them covered in durable contract-grade fabrics – are steam-cleaned. Slipcovers are easily replaced.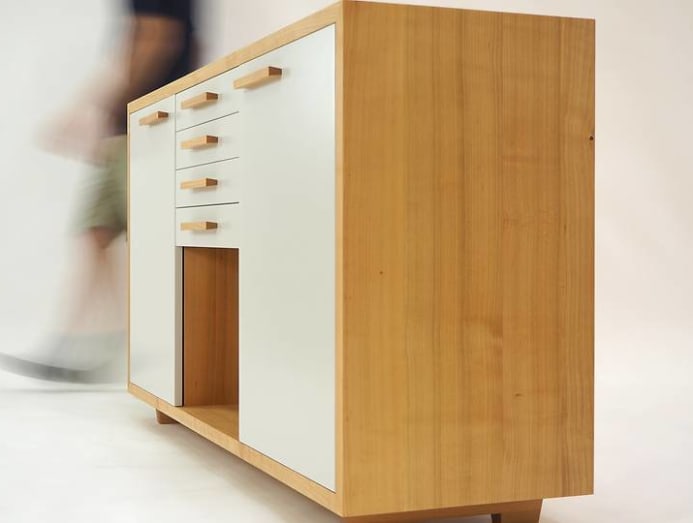 "If someone spills red wine on a back cushion, we can just replace that cushion," Reno said. If damage goes above and beyond the scuffs and stains of normal wear and tear, the customer will be charged for the item.
Although Reno declined to divulge the number of Feather customers – other than to say "thousands" are currently using the service – or reveal the company's annual revenue, he said Feather will expand to new markets by the end of the year.
Fernish, too, is in expansion mode, having branched to Seattle in November, with plans to be on the East Coast by the end of the year. Along with its own furniture – including mid-century knockoffs similar to Feather's – it has a selection of items from Crate & Barrel and CB2.
When asked about the ick factor of using secondhand furniture, founders Michael Barlow, 31, and Lucas Dickey, 36, said that beagles patrol their warehouses to ensure that furniture returned to them isn't infested with bedbugs.
Bill Ehrlich, a 31-year-old Fernish customer, rented a sectional sofa when he moved to Los Angeles for a job in the electric vehicle industry.
"Mattresses – we'd all have some reservations about renting that," he said. "But bookshelves, desks, the thing the TV sits on – I'm comfortable with those sorts of things."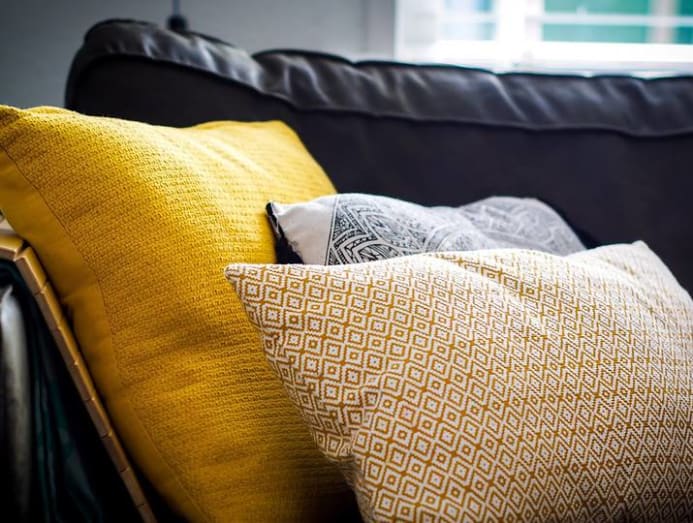 Fernish continues to fine-tune its offerings, phasing out items that don't hold up after multiple rotations. It says it will introduce decor packages (art, mirrors, throws and vases) before the summer.
West Elm is also getting into accessory rentals. It recently announced that it had partnered with Rent the Runway to provide subscribers with "curated bundles" of throws and pillows for living rooms and blankets or quilts, throw pillows and shams for bedrooms. The service will begin this summer.
Even Ikea – whose stylish but inexpensive furnishings have certainly fuelled the use-and-toss mentality that some rental companies say they are trying to buck – seems to have seen the light.
Now aiming to become a "circular and climate positive" business by 2030, Ikea has been testing subscription-based consumer leasing programs in Poland and the Netherlands. It plans to expand to 30 countries including, next year, the United States.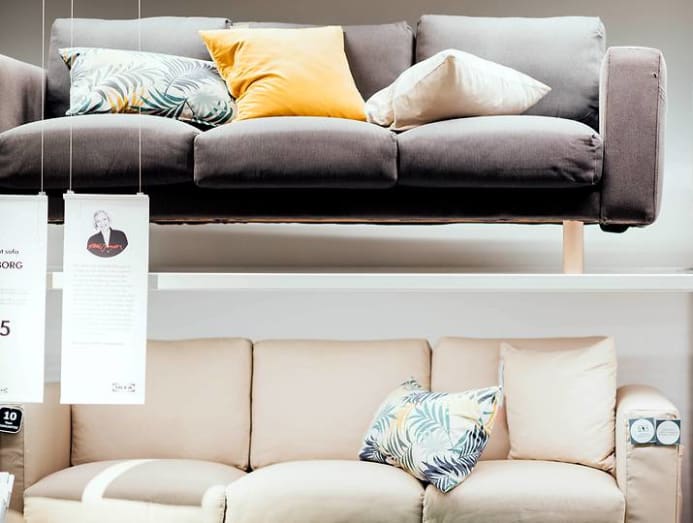 Feather and Fernish are tiny operations, by comparison, and focus on cities that attract mobile, high-earning young professionals who work long hours – and for whom convenience may be more important than the financial logic of rented furniture.
Could rental services have value for those in later life stages? Just as Rent the Runway carries maternity wear, Feather is offering crib options, a modernist version for US$19 a month and an Arts & Crafts-style model for US$23. Why should parents, especially those planning to have just one child, buy an expensive item whose useful life – to them, anyway – is limited?
Air-conditioners are another Feather category that could have wide appeal, especially since the company's delivery teams will do the installation. Rent them during the summer months, then send them back and eliminate the hassle of storing the machines and cleaning them before reinstalling them the next year.
And might rental companies even become a way to try out a new look? I've always thought the tree-stump side table from West Elm was kind of cute. Is this just a fleeting crush? Or will my enthusiasm last? Rather than anguish about whether I should buy the table (for US299), I might be tempted to rent it through Feather — for just US$15 per month.
The rub is that US$99 monthly minimum, not to mention the US$149 pickup fee, if I do fall out of love and want to ditch the item, in a Marie Kondo moment.
And once subscribers do the math, they might realise that after a year of renting, it makes more financial sense to go ahead and buy the items, with their monthly fees working like payments on old-fashioned instalment plans. Even millennial renters, in the end, might become buyers after all.
By Jane Margolies © The New York Times