The Cameron Highlands farmers supplying ethical, organic produce to Singapore
A collective of farmers growing cold-climate European herbs, vegetables and edible flowers in Cameron Highlands, Weeds & More is proving that air-flown produce does not necessarily mean better.
Founded during the colonial era for British expats eager for a respite from the equatorial humidity, Cameron Highlands was Malaya's largest hill station. While the colonialists played golf and tucked into scones, locals and savvy British entrepreneurs grew crops that thrived in the mild climate, like tea and strawberries. The latter has become so synonymous with this destination that strawberry picking is still a popular tourist attraction.
Apart from strawberries, vegetables and flowers are widely grown here, many of which are sent daily to Singapore. According to the Singapore Food Agency, Malaysia is Singapore's top source of vegetables, supplying 69 per cent of the city's leafy greens. 
Despite this, the reliance on imported produce is high, especially in fine-dining restaurants and 5-star hotels, which typically fly in produce from Europe and Australia, even though theoretically this produce could be grown in a location like Cameron Highlands.
It took Leisa Tyler, an erstwhile travel and food journalist, and her husband Ewout Kemner, a physicist, to connect the dots and start Weeds &More. This Cameron Highlands-based farm collective is dedicated to ethically-grown premium European produce.
The impetus came to Tyler while she was working in Singapore for the launch of Asia's 50 Best Restaurants in 2010. Back then, she encountered what she describes as "Fedex" chefs for the sheer amount of produce the chefs were flying in – expensive ingredients that had traversed multiple continents, created a humongous carbon footprint and at the sacrifice of freshness.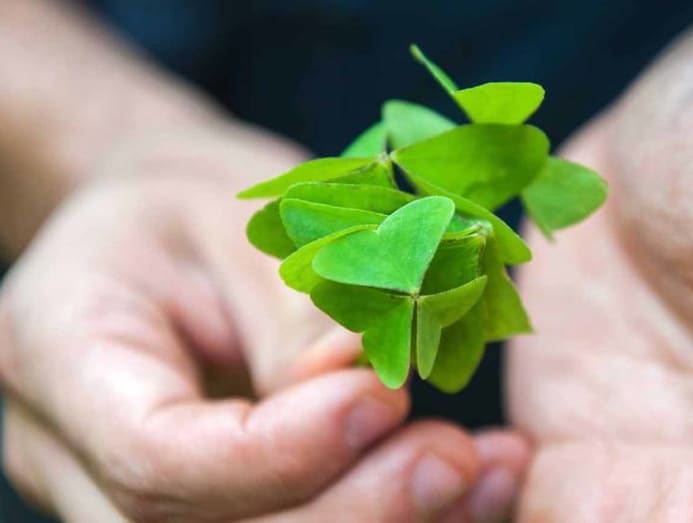 A year later, galvanised by a bet with a restaurateur friend who said farmers in Malaysia could never grow baby d'Avignon radishes, Kemner and Tyler rolled up their sleeves and decided to try their luck in Cameron Highlands. Their efforts were supported by farmers in France, as well as by Singaporean restauranteur/hotelier Loh Lik Peng.
Eighteen months of research and development ensued to determine what would grow and the most efficient way to pack and ship the produce. The decision to grow mainly heirloom varieties of vegetables came about for several reasons.
"Heirloom seeds are more sustainable as they promote biodiversity and are also better suited to a changing climate – drought- and flood-resistance is built into their DNA. They are also more flavourful and look prettier," explains Tyler.
Apart of growing more unusual produce, the other requirement of this enterprise was to grow ethically. Not only does this subscribe to the couple's principles, there was a demand for them from Malaysia's and Singapore's top restaurants.
However, trying to convince farmers to grow heirloom produce – ethically, to boot – was challenging, to put it mildly.
"We contacted three organic farmers. One wouldn't let us visit his farm and another thought we were stark raving mad. The third, Fung Chee Siang, who runs Hatiku Eco Farm, was intrigued, but it took six visits over six months and endless discussions about food and carbon miles and environmentalism for him to even agree to plant some trial seed," recalled Tyler.
"Malaysian farmers are in the right spot at the right time to tap into the region's growing interest in organic and heirloom produce and the carbon miles of food." – Leisa Tyler
ORGANIC GROWTH
Fast forward to 2020, and Weeds & More currently works with four farmers. Fung's Hatiku now has an organic certification from myOrganic, the Malaysian government's strict certification process.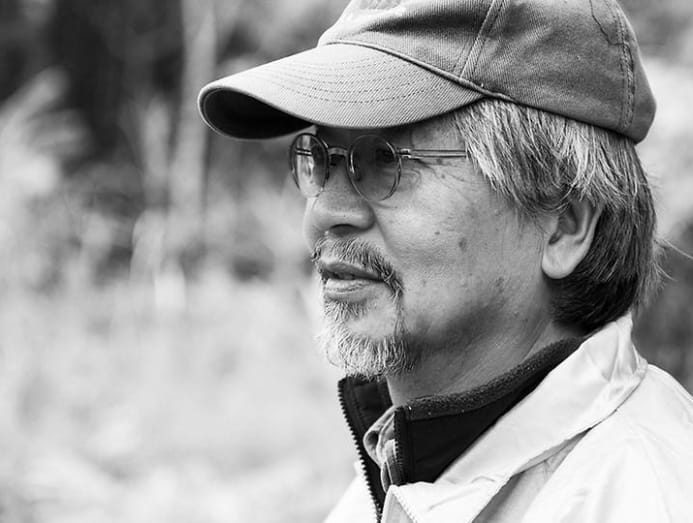 Having lived in Canada for some time and with over 20 years of experience, Fung is well versed in sustainability. Tyler fondly describes Fung as being a valuable repository of knowledge and their moral compass to growing ethically.
Sunrise Organic Farm, run by the Liew family, who are old friends of Fung, was the second farm that came onboard. Originally hydroponic farmers, farming had become financially unsustainable for the Liews. Sunrise's transition to organic farming was smooth (they are currently undergoing a three-year audit by myOrganic), and what was once just a small patch dedicated to organic produce now encompasses the entire 20,000 sqm (2-hectare) property.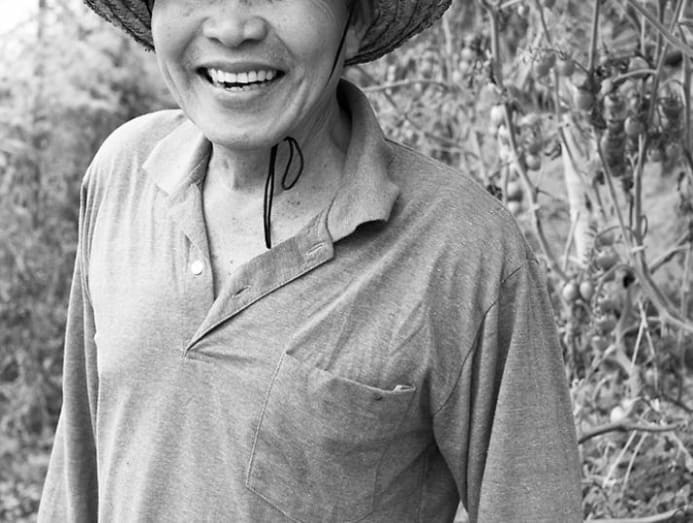 Natural Green Life Farm, run by Damon and Jake Wong, came next. The farm is currently in its third-year audit by a Taiwanese organic certifier, and first-year audit by myOrganic.
Introduced through a Kuala Lumpur organic supplier, Tyler and Damon bonded over a shared interest in growing "odd"-looking vegetables. The farm is located in the hills behind Brinchang at 1,600m above sea level, which happily lends itself to growing unusual brassicas like Romanesco.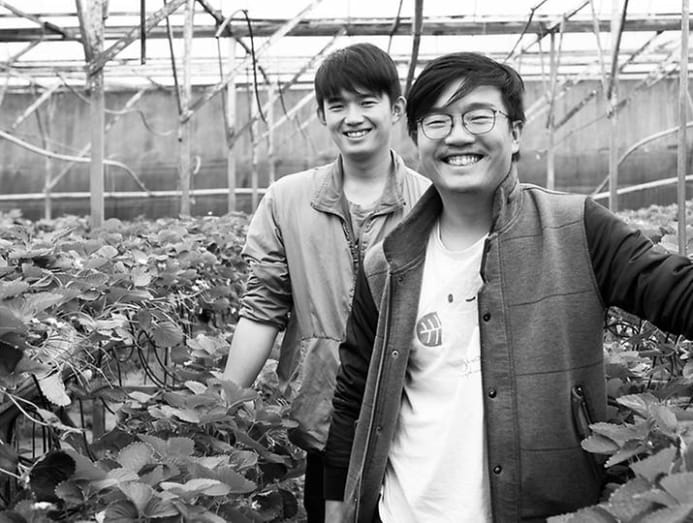 Last but not least are the Tungs of Cameronia Fresh, who were traditionally cut-flower farmers but joined Weeds & More after they were disillusioned by the ill effects of conventional high-spray farming. The Tungs' farmland is still classified as being under conversion from chemicals, and as such is unable to be certified yet.
This, however, did not stop them from growing glorious heirloom tomatoes and beets. In fact, the Tungs are busy converting one of their farms to grow just that for Singapore grocer Bootle's.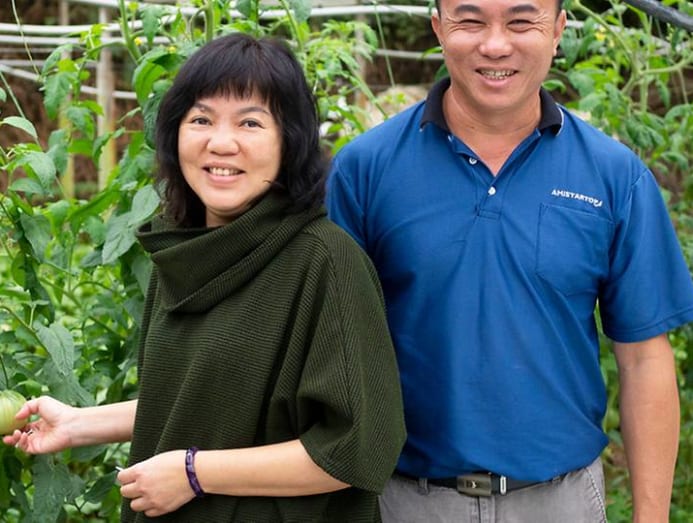 WHERE TO SAMPLE THE PRODUCE
These days, Weeds & More supplies herbs, vegetables, edible flowers and garnish leaves for Singapore and Malaysia's top hotels such as Kuala Lumpur's W Hotel, Andaz Singapore, as well as fine-dining restaurants known for their produce-led approach like Kuala Lumpur's DC and Entier, and Singapore's Nouri.
In fact, chef Ivan Brehm of Nouri cited his relationship with Weeds & More as instrumental in the growth of the restaurant because of the access it gave them to fresh, high-quality, organic ingredients.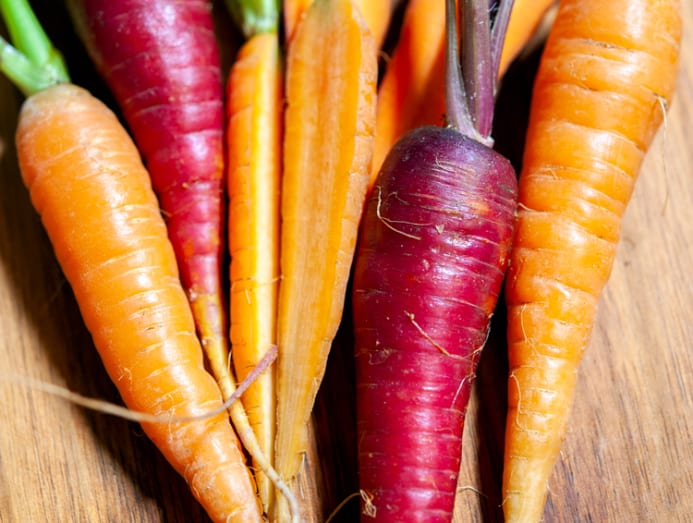 How Weeds & More achieve this is by harvesting very early in the morning so that the produce is packed and ready to go by mid-afternoon, and then driven to Singapore or Kuala Lumpur overnight. "Essentially chefs receive the produce the day after they're harvested. While a big shipment day is pretty hectic, ensuring quality and freshness is more important than beauty sleep," laughed Tyler.
Profitability from farming on a small scale can be tricky, but Weeds & More overcomes this by growing mostly to order. By supplying direct to customers, "prices are fixed for both farmers and customers throughout the year and the farmer can plan and budget and earn a stable income," explained Tyler.
Moreover, while sustainable farming for ethical reasons lies at the heart of the Weeds & More ethos, its economic returns are far greater than the alternative.
According to Tyler, "The emphasis on quality over quantity is a concept many Malaysian farmers cannot get their heads around. Large-scale agriculture is the norm, but many of these farmers cannot compete against those in Vietnam and China. So what comes next?" she asked.
"Specialty, healthy, high-value produce. Malaysian farmers are in the right spot at the right time to tap into the region's growing interest in organic and heirloom produce and the carbon miles of food."
Weeds & More have proven that it can be done well and profitably. It would do the Cameron Highlands a world of good if their business model catches on with other farmers in the area.