My fussy Valentine: New app in Singapore helps those with high standards find love
You don't even have to step out of the sanitised confines of your own home to snag your own Harvard hottie or Stanford sweetheart on exclusive matchmaking app The League – but only if your application is approved.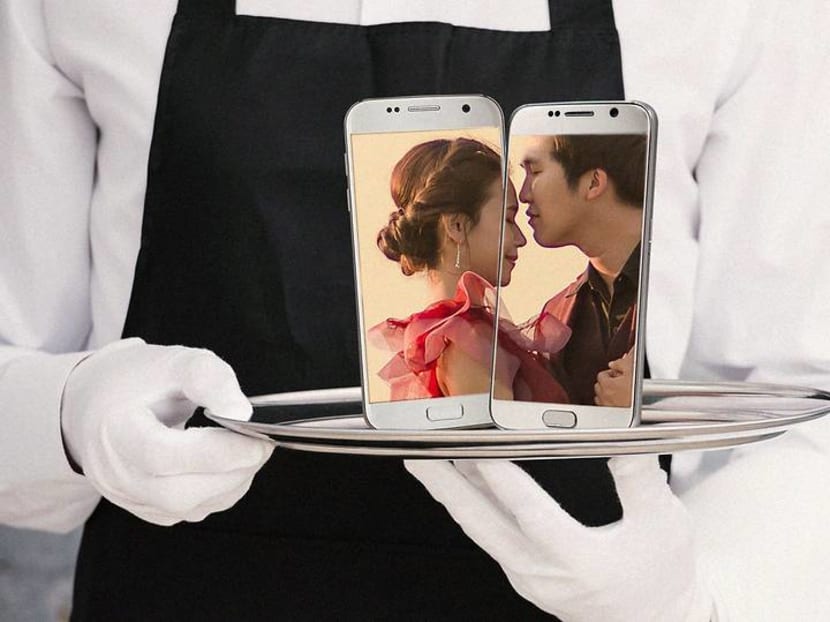 My iPhone pings with a message from a match on The League, a newly launched dating app that brands itself as the Soho House of digital matchmaking. I feel like I have passed an invisible exam – that my profile has been deemed worthy enough for a stranger to express interest.
So, I reply. Like most of the other profiles I've seen, his generally checks the right boxes with decent pictures, an impressive college pedigree and a stable job. Pleasantries are exchanged and we chat about how COVID-19 has impacted us (life goes on, in general).
Then, this perfectly nice guy tells me I am his first match. I know I don't have it in me to keep up this charade any further and I quickly confess that I am actually on assignment and not looking for my soul mate on this app.
To his credit, he takes it fairly well when I apologise profusely for leading him on for a total of about twenty lines of mostly unremarkable conversation. I reassure him that I am, indeed, currently in a relationship. In turn, he observes that The League's "veil of exclusivity" sets it apart from other dating apps like Tinder, Coffee Meets Bagel and Paktor.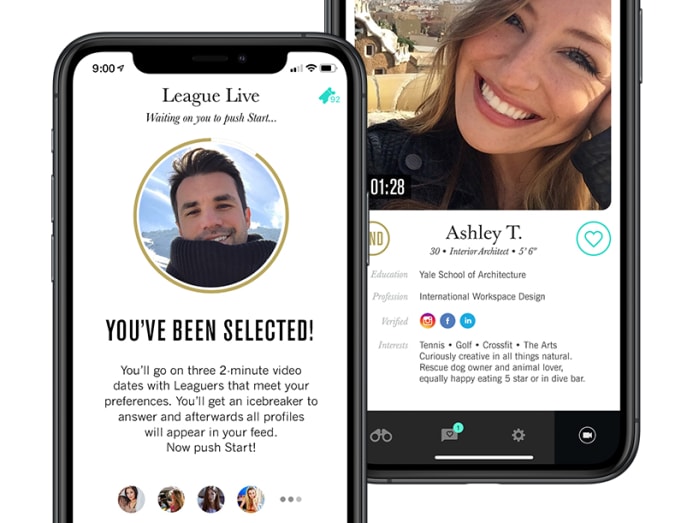 Since I have been off the market for such a long time that I have never personally tried out any of the popular dating apps, I am inclined to believe him. Plus, my few days of experience does line up with his analysis – I have already seen profiles of head honchos of fairly recognisable start-ups and a fair number of finance and legal-eagle types.
The League, which is currently also available in multiple cities in the United States, emphasises its selective – some say elite – admissions process and uses LinkedIn to verify users. According to accompanying press material, the app is "designed for high performers" by drawing on three criteria – profession, education and physical attributes.
Replying to an email query from CNA Luxury, CEO Amanda Bradford wrote, "We emulate a lot of what academia does in their application process. We try to build a diverse founding class that is balanced across a diversity of factors, and will set up our communities for success."
In Singapore, this curation has so far translated to a 14 per cent acceptance rate of some 13,000 applicants. Top employers listed include Standard Chartered Bank, Ernst & Young and Facebook, and users often have impressive sounding designations such as founder, manager, director and consultant. Most are also decorated with university degrees from fancy colleges either abroad or locally.
Once applicants make the cut, the app, which works on a hybrid Tinder and Coffee Meets Bagel system, churns out five matches a day. Their algorithm is not shabby at all. The first suggestions I get all have university qualifications and enviable occupations. Judging by their photographs, most also seem to have at least mastered the art of posing for the camera.
I had agreed to "go undercover" mostly because I was curious about its newest weekly League Live "video speed dating" feature where users have the option to get paired on three two-minute video conversations. So, last Sunday night at 8.50pm, I gobbled my dinner, paused Netflix and rushed to change into a tailored shirt. I even brushed out my hair and put on some lipstick.
At the starting time of 9pm, I tapped in. But like booking a Grab car during rush hour, my request was repeatedly denied. I tried at least five times, but nothing happened. Perhaps there were too many users or maybe my pre-set preferences were too selective but I could not get a single match.
I'll admit I was disappointed I did not get to try this new feature. I've always thought the first two minutes of any get-to-know-you chat is the most awkward and wanted to see how people would navigate this on a video date where the stakes were possibly love at first sight. I guess I'll never find out because I eventually threw in the towel and decided to maximise what was left of my weekend by walking my dog and spending quality time with my other half.
Ultimately, depending on your inclinations, you could either see The League as a goldmine for singles with very specific requirements or a depressing sign that so many seemingly highly capable individuals need digital assistance in finding a partner.
As for me, I've unregistered my account and deleted the app now that my assignment is over. After all, while it appears that the app does have a good pool of members, I have no need to expand my network (there's already LinkedIn for that) and I am not looking for new sparks to fly. I already have a relationship that I value and with what little free time I have, I'd rather devote myself to nurturing it.