Where to dine this weekend: Casual Mediterranean fare with views over Marina Bay
Riviera at One Fullerton now serves up relaxed Mediterranean cuisine with its new concept, The Lounge at Riviera.
With stunning views over the Marina Bay waterfront, Riviera is a well-loved fine dining destination in Singapore, known for its innovative and modern Mediterranean fare.
Now, the restaurant is diversifying its offerings with a new concept that offers a more casual dining experience. It has carved out a stylish and relaxed lounge area, The Lounge at Riviera, which serves up relaxed Mediterranean fare ideal for sharing. 
The new menu for The Lounge at Riviera is conceptualised by executive chef Remy Carmignani and executive pastry chef Nicolas Vergnole, both of whom have spent years working in Michelin-starred restaurants.
The menu takes diners on a gastronomic journey across the Mediterranean, from Italy, Southern France, Greece and Spain, all the way to Morocco.
Stand-out main courses for sharing include the Tajines Makfoul (S$48++ for two persons; S$78++ for four persons) – Chef Remy's take on an authentic Moroccan Slow-Cooked Grass-Fed Lamb Shank tajine, served with Lamb Jus-coated Barley with Almonds and freshly-baked Moroccan Batbout Bread.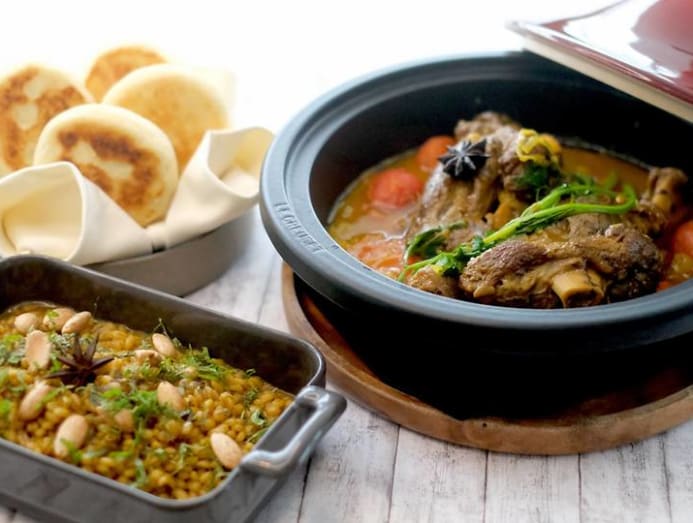 From the European Mediterranean, there's the Greek Dorade Royale en Papillote (S$58++) – sea bream prepared with Mediterranean Chermoula, Taggiasca Olives, Fresh Chilli, Preserved Lemon and Ratte Potato, steamed in a parcel and delicately opened at the table when served.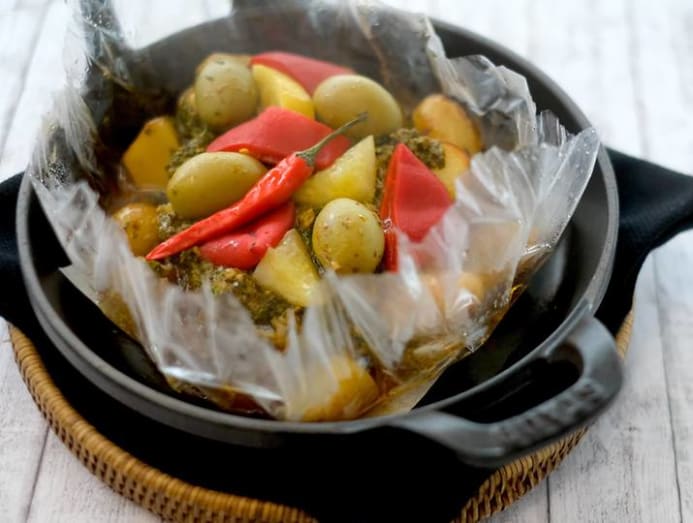 For bigger groups, order the show-stopping cold Sharing Platters like the Cold Cuts & Cheese Platter or the Riviera Platter (S$88++ each). 
The latter features half a dozen freshly-shucked Fine de Claire Oysters, Smoked Cod Roe Tarama with Housemade Potato Blinis, Dorade Royal Tartar with Ginger Dressing and ruby-hued Beetroot-Cured Scottish Salmon.
If you've got room for dessert, try Chef Nicolas' unique creations, including the Mon Choux (S$18++), Choux Puffs filled with Salted Caramel Ice Cream, Glenfiddich 15YO Whisky, and Cubebe Pepper-infused Dark Chocolate Sauce.
The Pina Colada Cheesecake (S$18++) boasts bright, summery flavours, made with Light Coconut Mousse, Vanilla Crunchy Sable Dough and Fresh Chamomile-Infused Pineapple.
While The Lounge at Riviera offers guests a more relaxed dining experience, Chef Remy and Chef Nicolas continue to show their fine dining chops at Riviera The Restaurant, which serve Riviera Signatures menus – from the four-course Gourmet Lunch Experience (S$128++), to the five-course and seven-course Gourmet Dinner Experiences (S$158++ and S$198++ respectively).