The latest private dining hotspot in Singapore – but it's fully booked until January
The Macallan's Private Dining Experience at Raffles Singapore, which sees the Scotch powerhouse offer whisky pairing dinners with restaurants La Dame de Pic, yi by Jereme Leung and Butcher's Block, has been a hit since the start. Here's why.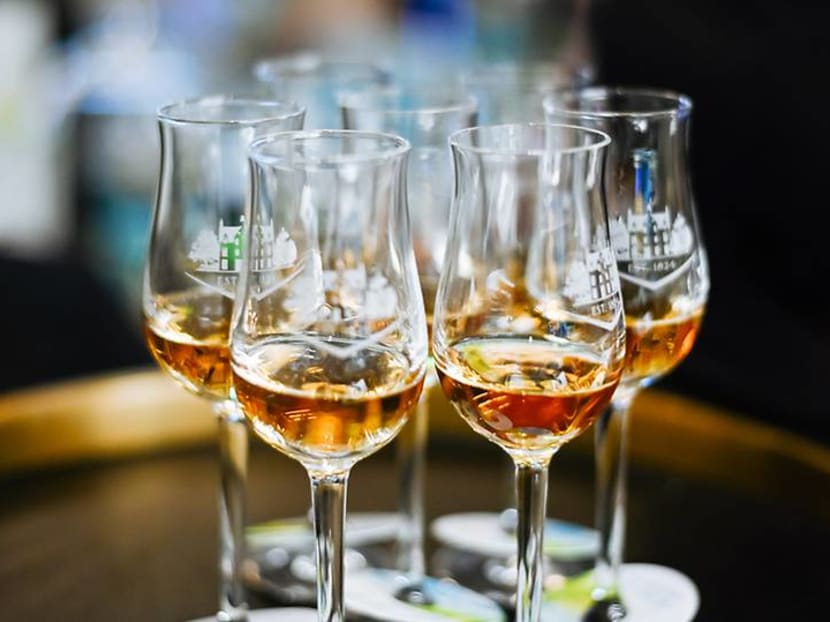 No thanks – or perhaps thanks? – to the pandemic, intimate social gatherings have become very much part of the collective experience in Singapore and around the world. Something that the very essence of private dining lends itself perfectly to.
So maybe it's not that strange that an offering like The Macallan's Private Dining Experience has witnessed a steady stream of bookings since seats went on sale on Sep 29. So much so that the Experiences are sold out until January (bookings for January will be available in early December).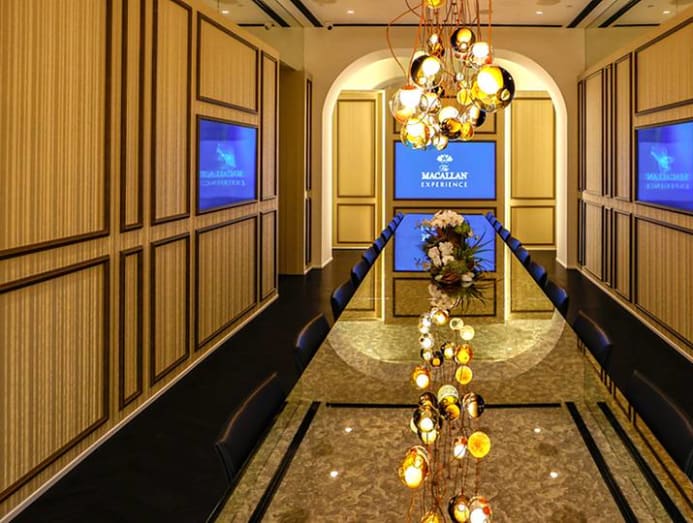 The dinners take place twice or thrice a week (depending on demand), with a maximum capacity of 10 (two groups of five, and no intermingling permitted between the groups – you know the drill).
To keep things interesting, the menu changes each month, rotating between yi by Jereme Leung (November), Butcher's Block (December) and La Dame de Pic (January) before the cycle starts over.
With the whisky pairings, diners can choose from two options: Either the quartet comprising three expressions from The Macallan's Double Cask range, plus the recently-released Edition No. 6; or the more exclusive Exceptional Single Cask Evening, where three rare bottlings are showcased. Currently, the Exceptional Single Casks are the 2018/ESB-6513/05; the 2018/ASP-21156/07; and the 2018/ESB-9064/03.
"Those are the dinners that are flying off the shelves," said Randall Tan, The Macallan brand ambassador, referring to the latter. "The bottlings are very limited and hard to come by." That said, diners ought to check in with The Macallan to confirm the selection.
Just who have been eagerly snapping up the private dinners?
"When you look at the profile of the people coming in, there's a good mix of old and new (customers)," Tan explained. "We have a good mix of entrepreneurs, businessmen, bankers… You get people from all walks of life. Men. Women. A lot of the ladies are coming in, wanting to learn more about the whiskies, the brand. It's no longer a man's drink. There are [women] who tag along with their partners, and then there are groups of girlfriends."
Having been a brand ambassador for just over a year (he has spent five years with The Macallan's distributor, Edrington), Tan has witnessed a shift in consumer behaviour. "It's not so much about the men coming in trying to prove a point or show that they know so much. It's more about them learning, wanting to find out. Of course, they also want to see what bottlings they can get their hands on!"

A select group of media was invited to a five-course private dinner in early November. We were fortunate enough to be privy to January's menu, which happens to be the new menu at La Dame de Pic. This menu opens with Sea Urchin from Hokkaido before segueing into Berlingots, Monkfish from Brittany and Saga Wagyu Beef, closing with Alpaca Chocolate.
The evening was "hosted" by Tan and Alvin Tan, Edrington's head of marketing SEA-PAC, and kicked off with an introduction to the four whiskies we'd be enjoying: The Double Cask 12 Years Old, the Double Cask 15 Years Old, the Double Cask 18 Years Old, and the Edition No. 6. The latter three are new expressions this year, while the 12 Years Old has been around since 2016.
These were presented as a single flight, rather than being served course-by-course as might be the case in a wine-pairing dinner.
We were told that the Edition No. 6, for example, would go well with the first course, Sea Urchin from Hokkaido. This is because the expression takes inspiration from the River Spey, which flows through The Macallan Estate. As Tan described it, "You have a sea breeze coming through, almost like a salty, briny note on the nose as well as on the palate."
Throughout the dinner (between courses), both Tans swooped in and out of the room to deliver such nuggets of information while bantering with the five of us. Their warmth and congenial nature made for a very convivial atmosphere; we felt very much at home. Service was so smooth and discreet as to be almost unnoticeable: You knew you were well taken care of.
Thanks to chef Anne-Sophie Pic's penchant for spices, there were moments when dish and dram played off each other beautifully. This was evident in the third and fourth courses, especially. The Monkfish's broth of saffron, Kabosu citrus and lemongrass was a perfect partner to the 15 Year Old with its hints of ginger, tropical fruits, cinnamon and nutmeg.
Likewise, the 18 Year Old's complex profile of dried fruits, cinnamon, cloves, nutmeg, orange and chocolate found its culinary counterpart in the Saga Wagyu Beef and its condiment, composed of watercress infused with bergamot and ginger flower. But then, you could argue, wagyu and whisky generally make good bedfellows anyway.
Tan waxed lyrical over this expression: "This is very elegant, classic, reminiscent of a sherry-seasoned whisky. Very subtle, very welcoming, with rich flavours. It has a toffee or caramel-like sweetness to it. I liken it to a lady walking down the red carpet in a beautiful gown – very smooth and silky."
While the menu is fixed, Tan assured that the restaurants will do their best to accommodate dietary requirements. And for those wondering if other restaurants will be featured in future, Tan explained that The Macallan will explore that idea further down the road. In the meantime, it is fastest fingers first for those looking to secure a booking.
Reservations for The Macallan's Private Dining Experience can be made here