The architects out to save the world through sustainable design
Many of them have designed homes and hotels in Singapore too.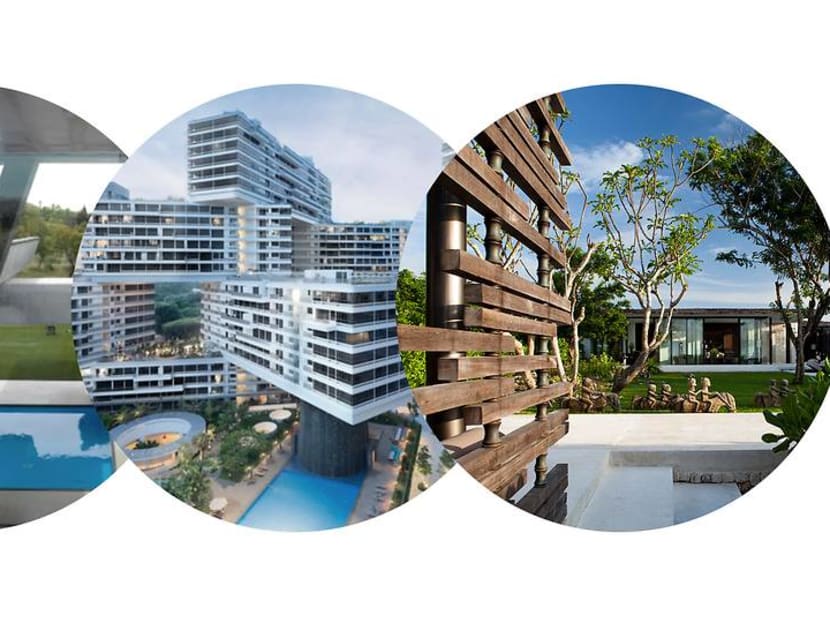 Fact: Climate change is real. Which is why it is becoming ever more urgent for mankind to live sustainably, even if it is something as simple as declining a plastic straw.
On a macro scale, green architecture is one of the key ways to build sustainable cities that will have as minimal an impact on the environment as possible. These days, urban planners, real estate developers, hoteliers and homeowners are increasingly looking to eco-architects. These eco-warriors are known for designing buildings that have a minimal impact on the environment, through the use of renewable materials and natural energy sources.
Here are the world's most notable green architects who are doing their part to keep the planet liveable, one building at a time.
BILL BENSLEY
Bangkok-based British designer Bill Bensley is one of the world's most prolific resort architects, having designed about 200 luxury properties across 40 countries over the past four decades. Many of his projects incorporate eco-friendly design elements and principles, such as the famed Four Seasons Tented Camp Golden Triangle in Chiang Rai, which arguably sparked the trend for ultra-luxe glamping around the world. His latest eco-luxe resort, Shinta Mani Wild in Cambodia which he owns, was built to have a minimal impact on the natural environment with self-generated electricity and tents on stilts so animals can migrate safely below.
Even smaller scale properties get the green treatment. For the Belle Mont Farm in the Caribbean island of St Kitts, he designed the guest houses to be similar in scale to local homes and incorporated locally sourced materials so that the villagers could build the property, instead of having to rely on foreign labour.
OLE SCHEEREN 
This German architect, who designed Beijing's iconic geometric-shaped CCTV Headquarters, has been making his mark in sustainable design in recent years by combining form with function. In fact, two of his headline-making projects both happen to be in Singapore – The Interlace condominium and the Duo towers, a mixed-use development which houses the Andaz Singapore hotel as well as residential units.
The eye-catching Interlace, which has won many awards, including the 2015 World Building of the Year, features multiple green elements. For instance, the unique stacked blocks offer a larger surface area for roof gardens and landscaped spaces, while pools and water features have been placed within identified wind corridors to allow evaporative cooling to happen. The apartments are all angled to receive plenty of daylight (to reduce the need for electric lights) while the blocks offer shade for the various community courtyards.
Over at Duo, besides plenty of landscaped common space at the terraces and roofs to offer residents green space to relax, its unique concave shape helps to channel wind flows through the building to create cool microclimates within the shaded outdoor spaces.
WOHA
A Singapore-based architecture firm, the multi-award winning WOHA was founded by Wong Mun Summ and Richard Hassell in 1994. The pair are renowned globally for their integration of environmentally-friendly principles, particularly in tropical buildings. For instance, The Met, a residential high rise tower in Bangkok, won the 2011 RIBA Lubetkin Award for its tropics-friendly design which features a staggered arrangement of blocks to allow for cross-ventilation and outdoor verandas and gardens – to take full advantage of the warm, humid weather.
The firm is also known for its stunning urban hotels, which have facades that support plant growth so that the buildings double up as "sky gardens". These include the Parkroyal on Pickering and The Oasia Hotel Downtown. Resort junkies can head to Alila Villas Uluwatu in Bali, an ecologically sustainable development built with locally sourced materials such as Balinese volcanic pumice rock, which is both a natural insulator and can also support the growth of local plants.
DEBORA MESA MOLINA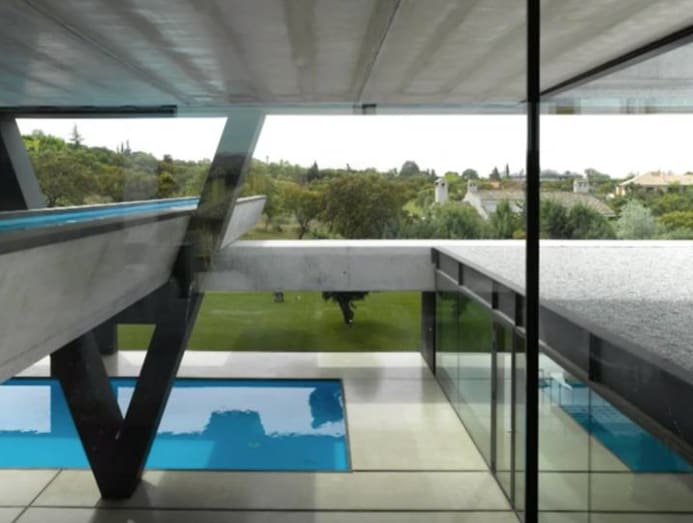 This Spanish architect may not be quite as famous as the others on this list – yet – but with a recent TED Talk under her belt and a unique approach to architecture, that probably won't be the case for long. Her take on sustainable architecture is to use unwanted materials that would be otherwise discarded, such as leftover fragments from a rock quarry or precast concrete blocks, to build homes and other structures.
For example, her firm Ensamble Studio stacked massive concrete beams on top of each other to build the frame for a house in Madrid – one beam was even used as a swimming pool. She is currently also looking at ways to use lightweight materials such as galvanised steel studs, insulating foams and cement boards to build sustainable, prefabricated homes. The green impact of such residences have the potential to be significant – they are lighter and hence require less energy to transport and less waste material is incurred since all the pieces have been built to size.
JASON POMEROY
British-born Pomeroy is a prolific champion of sustainable, energy-efficient homes. Besides hosting various architecture travel series for CNA, including City Time Traveller and Smart Cities 2.0, he is also the author of three eco-architecture books. Some of his developments include the B House in Bukit Timah, a carbon-negative residence which is built to remain cool even without the use of air conditioning and Idea House in Malaysia, an energy efficient home which is powered by solar power and uses collected rainwater. He is also the architect behind the Trump Tower Manila, which despite its namesake President Donald Trump's denial of climate change, is an eco-friendly building that has reduced levels of energy and water consumption.