Thinking of starting your own business? Here's what you need to know
Budding entrepreneurs can tap into a font of social, intellectual and financial capital from their families when striking out on their own – it just boils down to defining clear boundaries and goals.
In Asia, where bonds of kinship are idealised, the archetypal scion who assumes the mantle of running the family business occupies a vaunted, almost unquestionable place in our collective psyche. Who doesn't appreciate a tale of modernity meeting patrimony with a firm handshake, as demonstrated by enduring brands such as Eu Yan Sang and C K Tang?
But in reality, such favourable circumstances for succession are hardly a given. According to a 2019 report by independent offshore bank and trust company Butterfield (Singapore), more than half of Asia's High Net Worth Individuals (HNWI) are not actively planning for succession, with reasons such as different priorities or "no perceived need" cited.  Amid this backdrop of ambivalence, younger generations of Singaporeans are choosing to diverge from their family businesses to negotiate their own paths as entrepreneurs.
Among them is Cheryl Ng, who opted to start Lemi, a social travel app offering crowd-sourced recommendations and digital vouchers, over latching on to her family's conglomerate spanning the real estate, agriculture and seafood industries. She said her decision sprang from a desire to help small business owners.
"My family business is big enough that they can hire great people for the job – they do not have to rely on me. In fact, it's a generally agreed upon school of thought that stewardship (shareholding) is the best way forward for the survival of a family business past the third generation, instead of active management," she shared.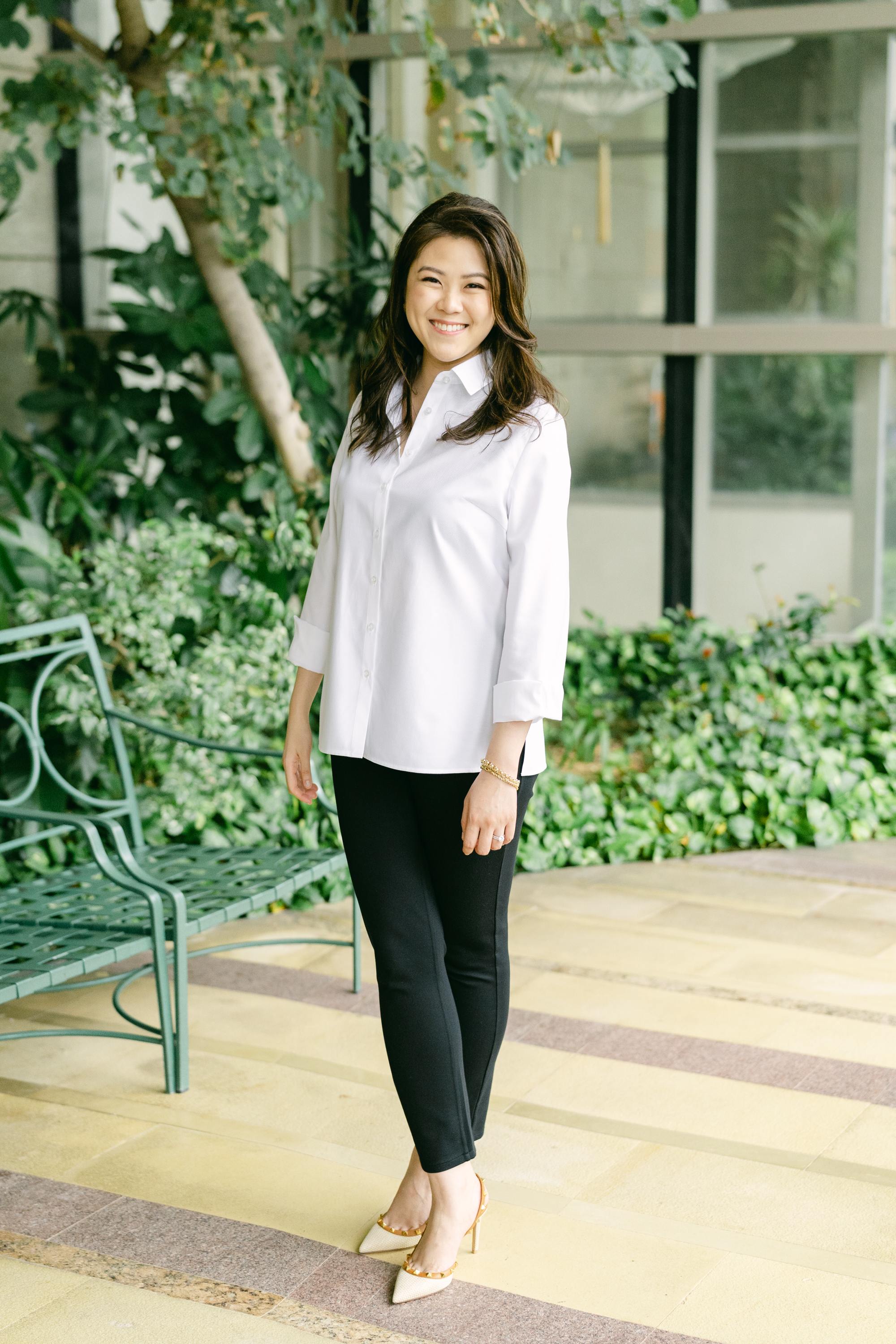 MAKING THE WORLD A BETTER PLACE
With the Asia-Pacific at the cusp of an unprecedented inter-generational wealth transfer – data from information technology company Capgemini's 2020 World Wealth Report reveals that the region's HNWI wield a combined wealth of US$22 trillion (S$29.7 trillion) – individuals such as Ng represent an emerging demographic of socially conscious entrepreneurs.
"The new generation of wealth owners – self-made or inherited – is focused on wanting to change the world around them for the better, with a strong and purposeful desire to use their wealth to create a meaningful and lasting impact for future generations. The approach can extend from taking an ESG [Environmental, Social, and (Corporate) Governance] perspective, making it central to the operating framework and business strategy," said a spokesperson from HSBC.
Unsurprisingly, such relatively new business models could potentially alienate an older generation of business people who uphold conflicting values.
"My family business is big enough that they can hire great people for the job – they do not have to rely on me." – Cheryl Ng
It's among the reasons why Ng avoided dipping into the family coffers, and instead went the route of pitching her idea to venture capitalists – a trial, she says, helped refine her product. She contends that her remote set-up – which is staffed through a blind hiring process and unencumbered by the minutiae of logging employee work hours – may have struck discord in a traditional business.
"If I hadn't ventured out and done my own thing, it would have been difficult to not receive well-meant but unsolicited advice. Over time, the good relationship with my family might have suffered from that," she explained. Though family members made personal investments in Lemi, she maintains that these were governed by "a very formal process".
According to the HSBC spokesperson, such necessary rigmarole may entail presenting a business case providing an assessment of the benefits and risks of a business decision. This is typically accompanied with a business plan that highlights the goals, objectives and strategies over a specified period.
"It includes projected returns, estimated funding needs and investment horizons for their proposed ventures. Cashflow projection and sensitivity analysis are also commonly observed," she advised.
"The new generation of wealth owners – self-made or inherited – is focused on wanting to change the world around them for the better." – An HSBC spokesperson
THE BENEFITS OF HAVING A CORPORATE STRUCTURE
Such was the case for Desmond Ng when he bought over premium pet food company PetCubes with investment from his family office, following his departure from their private fund management firm Fifty-Eight Capital.

"Like any investment, I had to convince my family of the idea by answering basic, high-level questions. Is it a sunrise or sunset industry? What's the addressable market? What will be your unique selling proposition and moat?" he shared.
Though the CEO admits that he wasn't necessarily constrained by a laundry list of do's and don'ts as dictated by his family – who generally avoided staunching expenditure in favour of growth – a corporate governance framework can help ensure parity and prevent conflict from festering among relatives.
"Some families run regular governance meetings to receive reports from the next generation on business performance, which pose opportunities for self-reflection. Others set up advisory boards for the younger entrepreneurs," explained the HSBC spokesperson. She further shared that non-competition clauses to protect the core family business are also typically considered.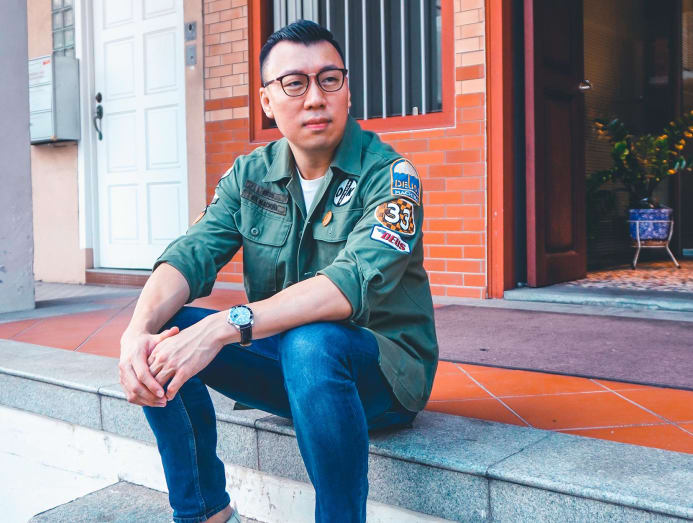 Similarly, financing structures can also be framed by explicit conditions. Among the models she cited are capital investments with families assuming the role of minority shareholders who replenish funds through the receipt of dividends. Financial backing in the form of loans can also be anchored in specific repayment terms.
"To contain risk and avoid concentration in a few ventures, a pre-defined quantum is sometimes set by families in relation to the investments in each venture, usually also with the level of involvement by the next generation as a key consideration," she added.
Regardless of whether next-generation entrepreneurs have recourse to financial assistance from their near and dear, capital, as we know it, is a broad concept.
"Contrary to popular belief, succession planning goes beyond just the transfer of financial wealth, and should more holistically include the family's social and intellectual capital," said Gary Tiernan, CEO of Capital at Golden Equator Group, a holding group with businesses spanning multi-family offices, venture capital and other things.
"Contrary to popular belief, succession planning goes beyond just the transfer of financial wealth, and should more holistically include the family's social and intellectual capital." – Gary Tiernan
For Christopher Quek, managing partner of early-stage venture capital company Trive, this translated to the leveraging of family connections. To set up his firm in 2014, he entered a limited partnership with a mutual friend who is a property magnate. Under the marque of Trive, he also ran a pro-bono start-up incubator programme for several years, with minimal stipends.

Though his family had funded his earlier businesses and refrained from pressuring him to rejoin their automative parts manufacturing firm after a brief stint there, they were initially opposed to the venture. This was not least for the fact that he partially bootstrapped the company by selling property he was bequeathed – a source of passive income.
"My family was highly against it at the time, as my wife just had our first child. How would we get sufficient finances to sustain ourselves?" he shared.
Like Lemi's founder Ng, the University of Melbourne graduate's decision to forego family investment is grounded in a desire to run his business independently. The 43-year-old said that Trive has since nurtured thriving startups in fields including robotics, agritech, and mobility.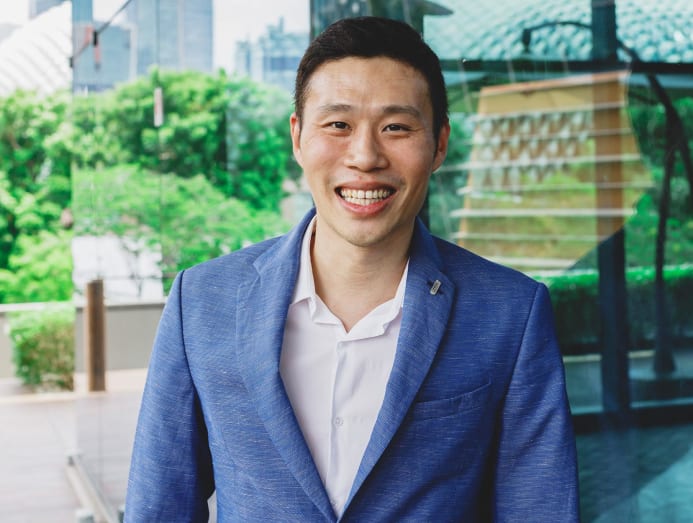 But the relationship between autonomy and family investment isn't necessarily a zero-sum game. While seasoned businesspeople may be predisposed to intervening to address challenges in their proteges' undertakings, inter-generational dialogue that hashes out crucial details can once again prevent loved ones from testing the parameters of their relationships.
"Clarify expectations about the size and timing of financial support; the extent to which the new business is separate from the rest of the family and its other businesses, which will determine the type of ownership structure; and what returns, if any, are expected by the family that is providing the financing," Tiernan advised.
For greater objectivity, there's always the option of consulting a professional management team to assist in strategic planning. But even with iron-clad safeguards in place, perhaps the importance of conviction – often dismissed as a cliche – cannot be stressed enough.
"You are your own person, not because of the family name or your parents. You decide where to lead your family into the next generation. Pursue life-long goals that will impact generations," Quek encouraged.
"You are your own person, not because of the family name or your parents. You decide where to lead your family into the next generation." – Christopher Quek