What happens when traditional Indian flavours meet inventive, modern dishes?
Raffles' historic Indian restaurant Tiffin Room collaborates with modern restaurant and grill bar, Thevar, for an unprecedented four-hands dinner.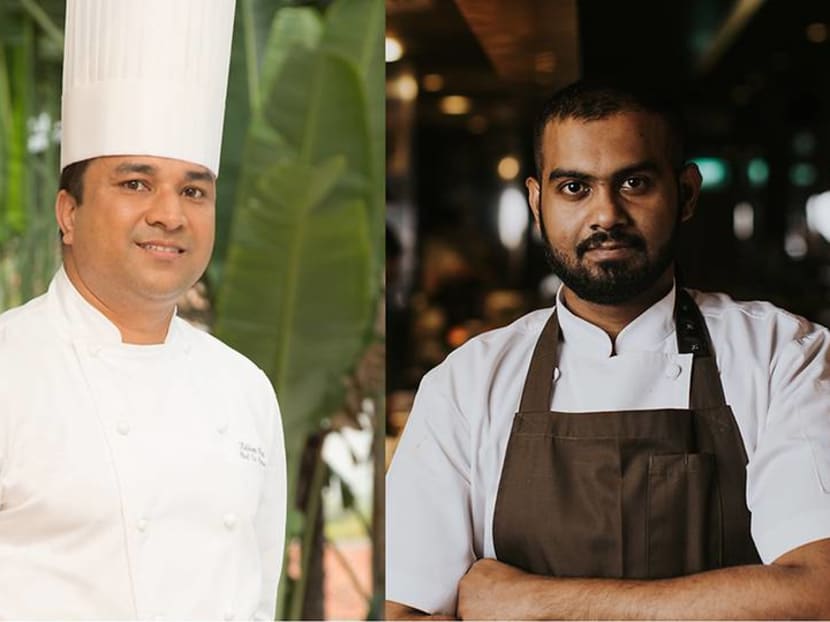 There's a certain kind of magic to Indian food that's steeped in tradition, but in recent years, modern Indian cuisine has grown in popularity with unique contemporary twists that tantalise our taste buds. But what happens when you marry the two?
From Oct 15 to Oct 28, Tiffin Room, one of Singapore's most historic Indian restaurants located at Raffles Singapore, is collaborating with modern Indian restaurant and grill bar, Thevar, for a special four-hands dinner.
Jointly presented by Chef Kuldeep Negi of Tiffin Room and Chef Mano Thevar of Thevar, the curated six-course set menu presents authentic flavours juxtaposed with inventive combinations, delivering a unique Indian culinary experience in the signature colonnaded space.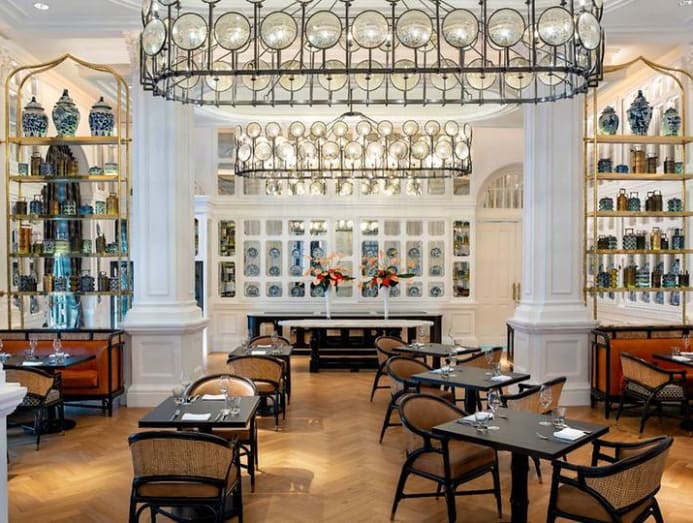 Chef Negi has been helming the kitchen of Tiffin Room for over a decade. The restaurant is known for its exuberant flavours and authentic North Indian delicacies. 
"At Tiffin Room, it is the symphony of authentic flavours and traditional cooking techniques that the community has come to love. Working with Chef Thevar to present this special menu has been a treasured experience, and we are excited to welcome the community to enjoy this sensational, unique experience," said Chef Negi.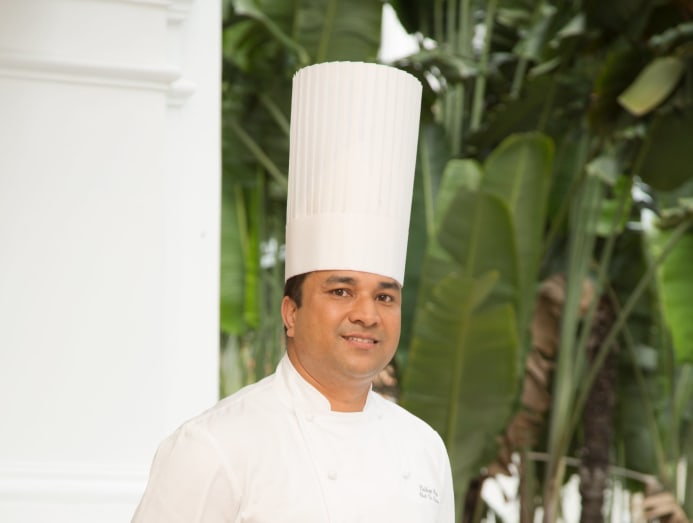 At Thevar, classic Indian dishes are served with a twist. The contemporary grill restaurant on Keong Saik Road showcases creative combinations of traditional Indian flavours and grilling techniques that are designed to provide a compelling dining experience. 
Chef Thevar said, "I believe that food is about connecting people from all walks of life. I look forward to sharing my culinary philosophy with the guests at Tiffin Room through this exciting collaboration."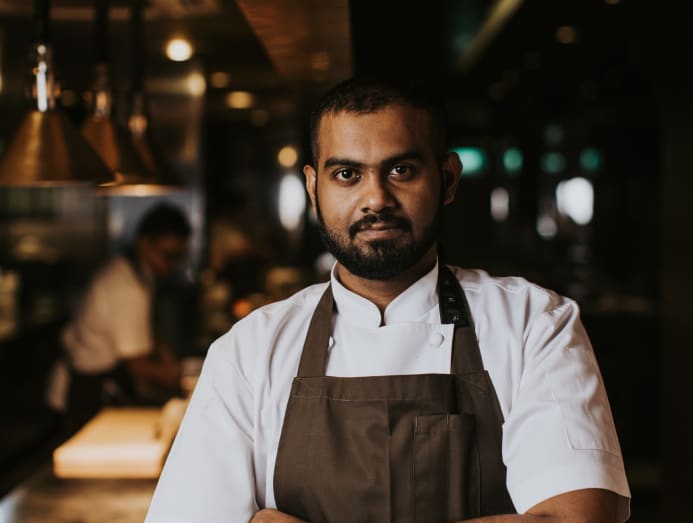 Available for lunch and dinner, the Tiffin Room x Thevar experience begins with appetisers such as the Cured Hamachi with Tellicherry Pepper and Coriander, Chilled Coconut Sothi and Caviar by Thevar, and Corn-fed Chicken Leg Kabab with Mango Chutney and Cheese Garlic Naan by Tiffin Room.
For mains, revel in delights such as the Mysore Tandoori Rack of Lamb with Coriander Chutney from Thevar, and the Grilled Paneer Roll with Tomato Cashew Nut Chutney from Tiffin Room. Round off the experience on a sweet note with Thevar's Saffron Kheer Brulee complemented with Medjool Date and Cardamom Ice Cream. A vegetarian option of the Tiffin Room x Thevar set menu is also available.
The lunch and dinner set menu are both priced at S$118++ each per guest. For reservations, call +65 6412 1816 or email singapore [at] raffles.com