Top travel destinations from popular Netflix shows to inspire your next holiday
Switch off your TV, get off your couch and go visit the places that your favourite Netflix shows are set in.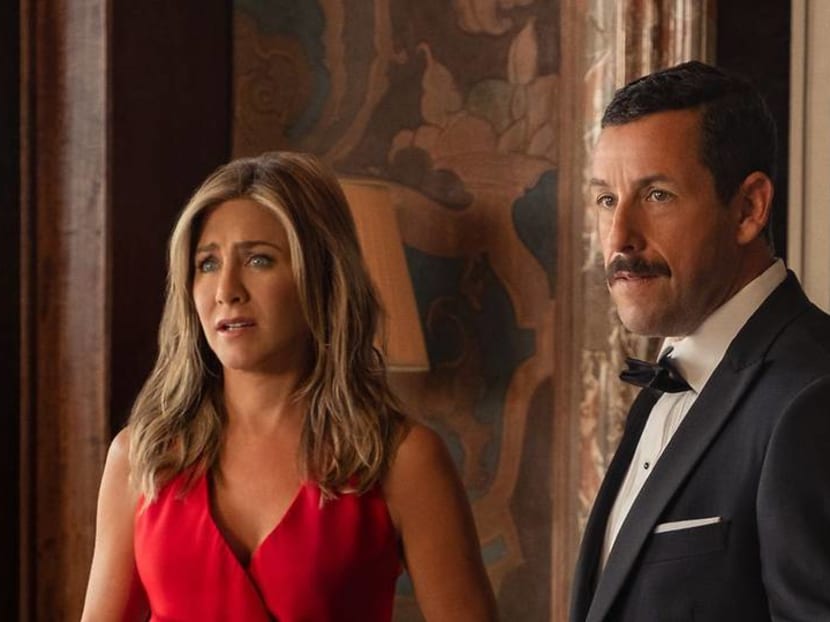 So you've been to Northern Ireland thanks to Game of Thrones and explored many parts of Korea after falling in love with the beautiful scenery portrayed in all your favourite K-dramas. Where to next? Here are six destinations that were featured in some of Netflix's most popular recent shows. Don't miss these highlights – and be sure to indulge in some cheesy fun by reenacting your favourite scenes when you visit these locales.
ALWAYS BE MY MAYBE
SAN FRANCISCO, CALIFORNIA
With iconic locations such as the Golden Gate Bridge and Park, Fisherman's Wharf, de Young Museum and the Palace of Fine Arts serving as the backdrop for many scenes in this romcom starring Ali Wong and Randall Park, the city of San Francisco is probably the movie's key supporting star.
Stay at the city's historic Fairmont San Francisco, which is located at the top of the posh Nob Hill neighbourhood and a stone's throw from many key attractions in the area. Diehard fans might just want to splash out on the hotel's penthouse suite, where the second part to Keanu Reeves' hilarious cameo in the movie is filmed.
Although the fancy restaurant where Reeves makes his first appearance in the movie is fictitious, the Heart of the City Farmers Market at the United Nations Plaza where Wong and Park hang out at is real. It is open on Wednesdays, Fridays and Sundays and features the freshest seasonal produce such as berries, cheese and jams as well as a good variety of food trucks that dish out delicious hot meals.
KIM'S CONVENIENCE
TORONTO, CANADA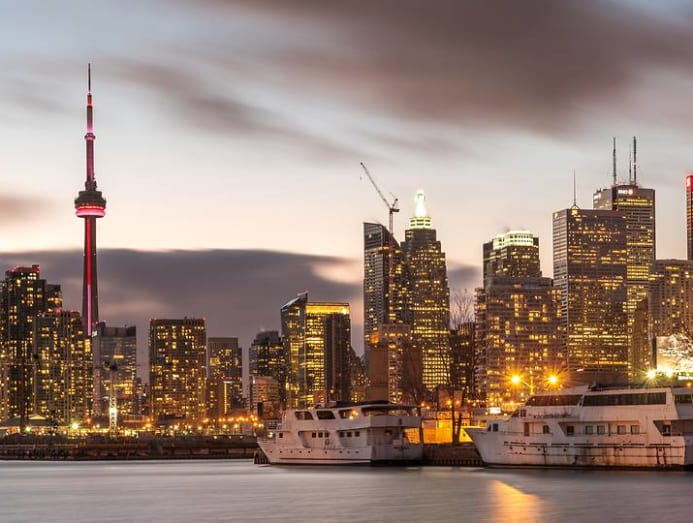 In Toronto, you can visit the actual convenience store that forms the heart of this delightful sitcom about a Korean-Canadian family.
Called Mimi Variety at 252 Queen Street East, the storefront today bears the Kim's Convenience sign on its storefront, making for great photographs should you decide to swing by to check it out.
Its interiors also served as the model for the set that was built for the show, so don't be surprised if you feel a little bit of deja vu when you step in. For more multicultural Kim's Convenience goodness, visit the vibrant Koreatown at Bloor and Christie Streets, where some of the sitcom's scenes were shot at.
LUCIFER
LOS ANGELES, CALIFORNIA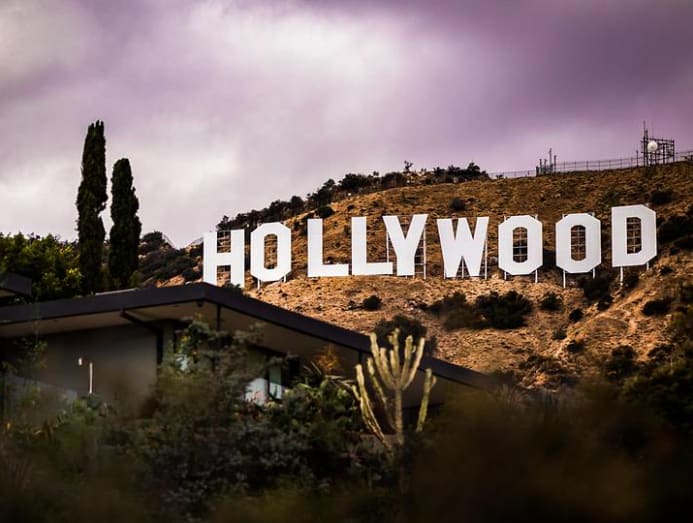 This series revolves around Lucifer Morningstar (played by Tom Ellis), the devil who tires of hell and decides to decamp to earth where naturally, he sets up his home in the city of angels, Los Angeles. In various episodes over the four seasons, the show features multiple recognisable locations in LA, including Hollywood Boulevard, Santa Monica Pier, the Griffith Observatory and The Grove.
For those who can't get enough of the gritty cityscape that is portrayed in the series, stay in downtown LA, fondly known as DTLA, which is chock full of hip bars, restaurants, art galleries and cool boutiques.
Otherwise, decamp to hippy and hipster Venice Beach, where the female lead Chloe Decker (played by Lauren German) lives. Besides a good dose of chill beach vibes, this neighbourhood is replete with boutique fitness studios, trendy juice bars and farm-to-table restaurants for those in need of a recharge from frenetic city life.
MURDER MYSTERY
MONTE CARLO, MONACO AND LAKE COMO, ITALY
This entertaining Jennifer Aniston and Adam Sandler detective movie takes viewers on a fun and frothy romp through some of Europe's most glamorous destinations, including Monte Carlo, Monaco and Lake Como, Italy.
Fun fact: Although a pivotal section of the movie is set in Monte Carlo, it was not actually filmed there. However, that doesn't mean you can't enjoy the same high stakes entertainment that was depicted in Murder Mystery. The Monaco Grand Prix, which takes place in May, is a great time to soak in the principality's festive atmosphere. And while the nighttime hotel caper scene was actually filmed in Milan's Hotel Principe di Savoia, Monte Carlo has plenty of ultra opulent hotels that offer a similar vibe, like the iconic Hotel de Paris.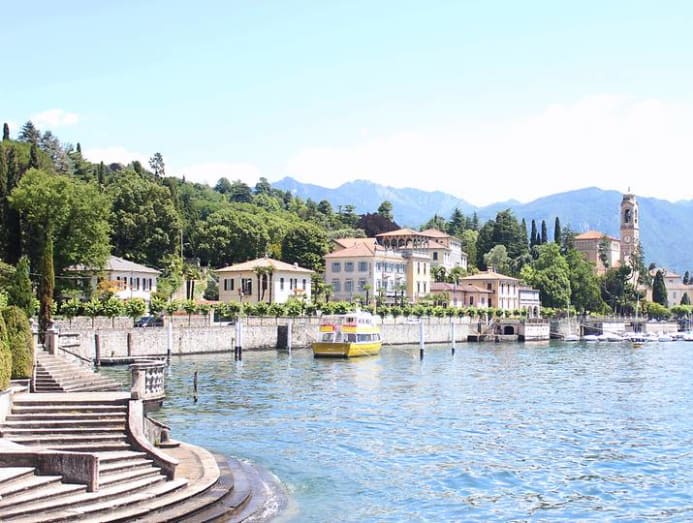 Murder Mystery's final scenes were filmed around picturesque Lake Como – wander the charming cobblestone streets of the town of Como and you might just discover some familiar sights. Or rent a fancy car to take a leisurely spin along the western side of the lake where the Ferrari car chase took place. We guarantee the view alone is worth the trip there.
ROMA
MEXICO CITY, MEXICO
Director Alfonso Cuaron's Academy Award winning film Roma is a semi-autobiographical story of his own childhood in the Colonia Roma neighbourhood in Mexico City. The upper middle-class neighbourhood he depicted in the movie is today one of the city's most vibrant, fashionable precincts with beautiful tree-lined promenades, art deco buildings and plenty of stylish shops, boutique hotels and restaurants to keep even the pickiest traveller satisfied.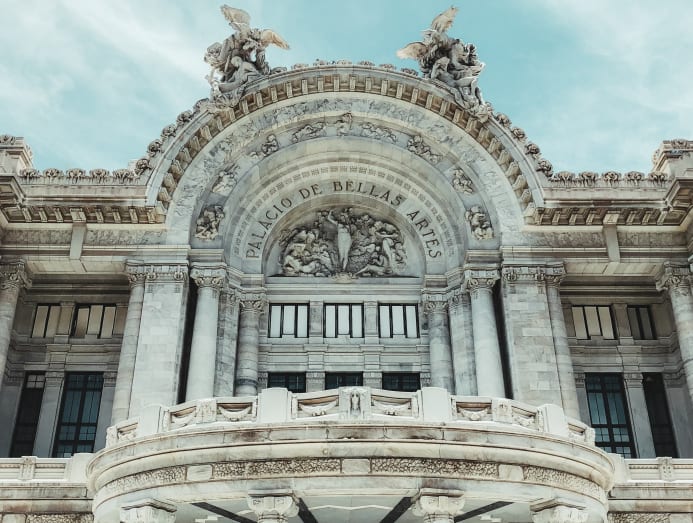 The family house in the movie at Tepeji 22, which proudly bears a plaque identifying it as the set for the film, is in fact located across the street from Cuaron's actual childhood home at unit 21. From there, take a stroll around the area to check out other Roma landmarks such as the Teatro Metropolitan on Avenida Independencia and Tlaxcala street, where the kindergarten in the movie (and real life) is located.
WINE COUNTRY
NAPA VALLEY, CALIFORNIA
Just a short 80-minute drive from San Francisco is Napa Valley, where the comedy Wine Country, starring Amy Poehler and her fellow SNL veterans, including Maya Rudolph, Tina Fey and Rachel Dratch, is set.
Naturally, there are plenty of excellent vineyards to visit – and great tipple to imbibe through the entire region. But if you'd like, it is actually possible to check out the wineries that were filmed in the movie. They are Artesa Estate, Quintessa Winery and Baldacci Family Vineyards.
Artesa Estate, which was designed by Barcelona architect Domingo Triay, features a sweeping terrace, which is perfect for an afternoon of basking in the Californian sunshine. Or for a glimpse into the process of winemaking, book a guided tour of the underground caves where wine is aged at Quintessa – the caves are also where Poehler's gal pals get hopelessly lost, so stick close to your guide. At Baldacci Family Vineyards, have a tasting on the same patio where a scene in the movie was filmed. 
For accommodation, do like the women in the movie and rent an Airbnb house for you and your besties to fully enjoy the country chic atmosphere and hospitality of California's wine country.