Raising the roof: Cultivating Singapore's urban farming scene
Call it a social movement or Singapore's solution to sustainable self-sufficiency, but urban farming in our garden city is growing to new heights.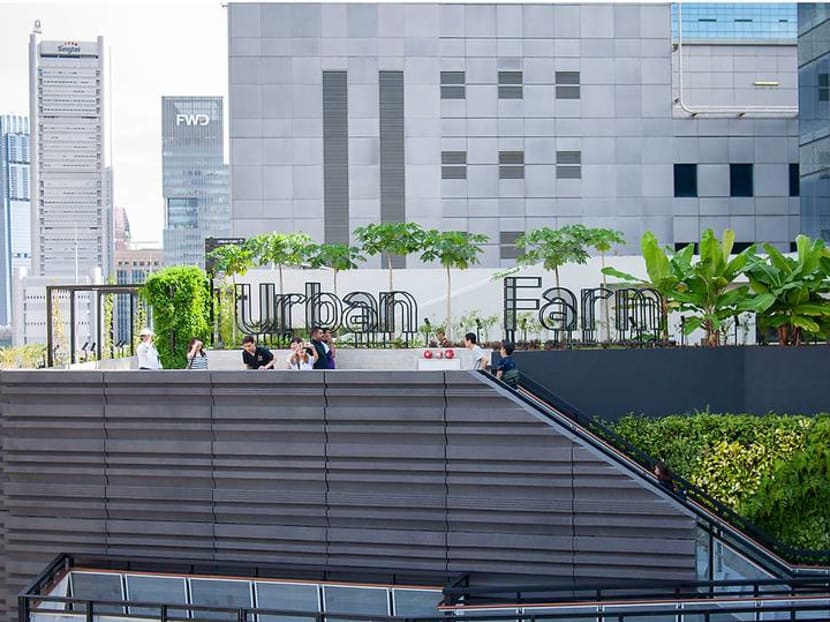 Whether you're wandering through a residential area or exploring the recently re-opened Funan mall, you may have noticed new urban farms sprouting up – flourishing with fruit, herbs and vegetables, occasionally tilapia inconspicuously swimming in an aquaponics system.
Urban farming has become quite a bit more than a fad or innovation showcase for our garden city. "The practice of urban farming has picked up in scale and sophistication globally in recent years," said an Urban Redevelopment Authority (URA) spokesperson.
"In Singapore, we encourage innovative urban farming approaches such as rooftop farming, which optimises land, introduces more greenery into the built environment, and potentially enhances our food supply resilience."
Several companies have taken on the gargantuan task of cultivating the urban farming scene here. Rooftop farming pioneer, Comcrop (short for Community Crop), has been hard at work with its latest commercial farm, an 11-month-old greenhouse in Woodlands Loop. Edible Garden City (EGC) has more than 200 farms across the island and works closely with restaurants to ensure sustainable supply and demand.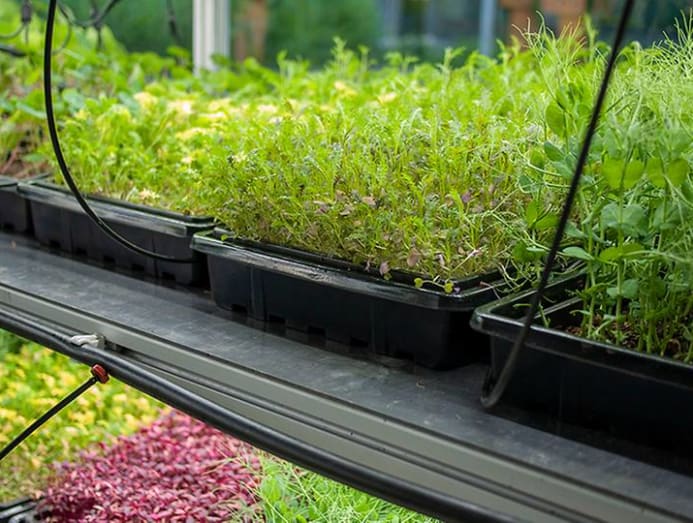 Citiponics has made a name for itself building water-efficient aqua organic "growing towers" that can be used to build anything from butterhead lettuce to sweet basil. In April this year, they opened the first commercial farm on the rooftop of a multi-storey car park. The farm produces vegetables sold at the Ang Mo Kio Hub outlet of NTUC FairPrice under the brand, LeafWell.
Sky Greens is arguably the most impressive urban farming venture. It is the world's first low carbon, hydraulic driven vertical farm, and has been recognised globally for its sustainability innovation.
There are several benefits to having our farms so close to home. Through community gardens or access to commercial-scale farm produce, the public have an opportunity to understand how food is grown.
As urban farmers take great care to ensure produce is pesticide-free, while incorporating sustainable zero-waste and energy-saving practices, there is also comfort in knowing where the food comes from and its impact on the environment.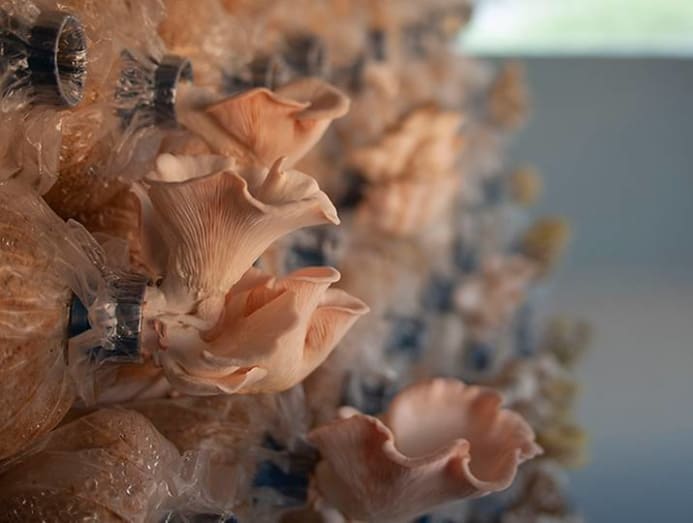 "Having food production within the city or heartland [also] brings food closer to the consumers as it cuts transport costs and carbon emissions, and may improve environmental sustainability," said a spokesperson from the Singapore Food Agency (SFA), the new statutory board created in April this year to develop the food supply and industry.
However, there are also broader concerns of the impact of climate change and food security in Singapore. It is why much is being done by the likes of the SFA to achieve "30 by 30" – "which is to develop the capability and capacity of our agri-food industry to produce 30 per cent of Singapore's nutritional needs by 2030," said the SFA. "Local production will help mitigate our reliance on imports and serve as a buffer during supply disruptions to import sources."
Singapore still has a long way to go as the urban farming scene is still a very young one. But there are opportunities for growth given the continued development here. In the URA's latest phase of the Landscaping for Urban Spaces and High-Rises (LUSH) 3.0 scheme, "developers of commercial and hotel buildings located in high footfall areas can propose rooftop farms to meet landscape replacement requirements."
Naturally, developers are taking advantage of this. One of the newest kids on the block is the urban rooftop farm run by EGC for new Japanese restaurant, Noka by Open Farm Community at Funan. Noka is putting its money on offering Japanese cuisine that infuses local ingredients, from the butterfly blue pea to the ulam raja flower – ingredients grown and tended to by the farmers at EGC's 5,000 sq. ft. urban garden just outside Noka's windows.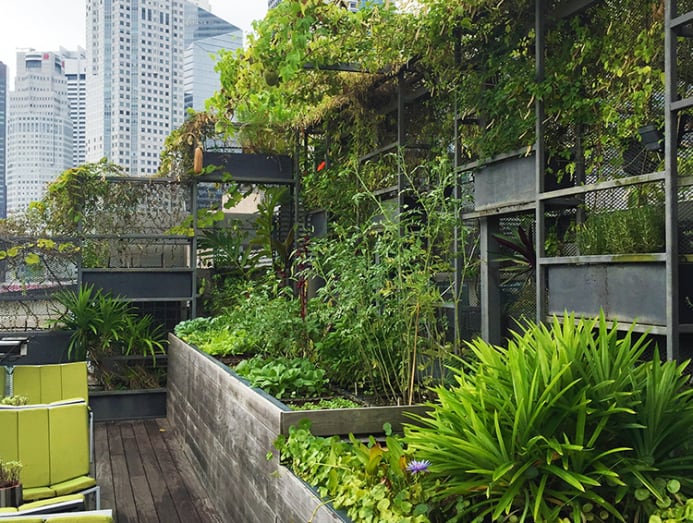 "The urban farming space is still in the emerging stages of development," said Bjorn Low, co-founder of EGC. "We are literally scratching the surface of what's possible. The areas of growth are in the application of urban food production in urban design and city planning, the use of urban farms for deeper community engagement and the role urban farms plays in creating social and environmental impact in the city."
While many farmers have found ways to convert existing rooftop spaces into farms or gardens, Jonathan Choe, associate at WOHA Architects, says that one of the greatest opportunities to advance urban farming in Singapore is to build an entirely integrated system that not only incorporates growing spaces, but also how these farms can interact with the entire building infrastructure – from building cooling measures to water recycling and energy management. The firm, which has their own testbed rooftop garden, is currently working on the upcoming Punggol Digital District development.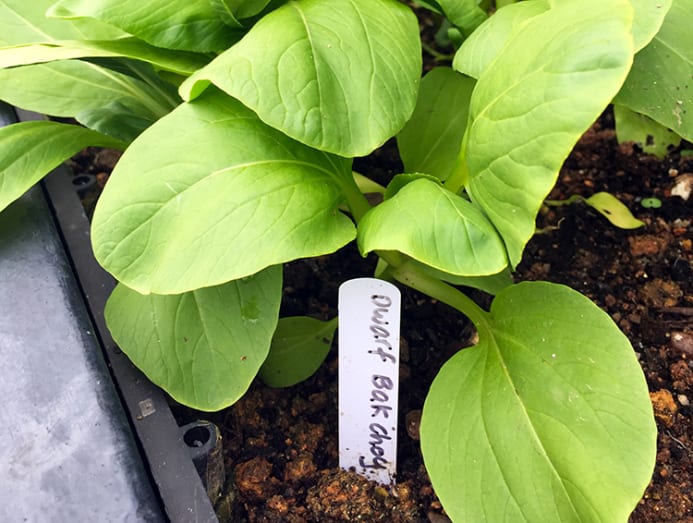 But the greatest challenge for urban farmers is truly economies of scale. "Agriculture on its own is already a challenging industry due to industrialisation of farming and our food system," said Low. "Scale is a limiting factor in the city, and urban farming business models need to be able to adapt to both the challenges of a globalised food system and the availability of cheap food, whilst operating in areas of high cost and overheads."
It begins with cultivating an awareness of and demand for local produce amongst both consumers and businesses alike. For Cynthia Chua, co-founder of Spa Esprit Group – the people behind Noka – taking an interest in agriculture is more than necessary, as it will have long-term benefits in preparing for the future generation of Singaporeans.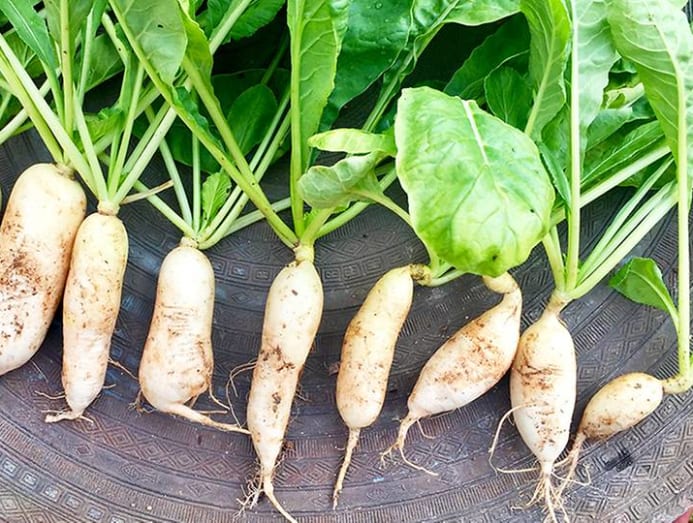 Restaurants like Noka, which choose to highlight local produce are an easy way in for consumers to learn about the benefits of supporting local farming businesses. As a business owner, Chua has also noticed that "travelling chefs from different countries are gaining interest in playing with our tropical produce." In Chua's opinion, it is the "right timing" to push innovation and continue to turn this "scene" into a fully sustainable industry.
"As a city-state, the general population is disconnected from farming and the way food is being farmed," said Low. "Urban farms should become touchpoints for us to learn about sustainable agriculture techniques, and encourage consumers in Singapore to eat more responsibly, locally and ethically."