Southeast Asia represents at the Venice Biennale with ferris wheels and vertigo
CNA Luxury was in Venice to take in what Singapore, Thailand, Indonesia, the Philippines and Malaysia are showing at the biggest international art event of the year.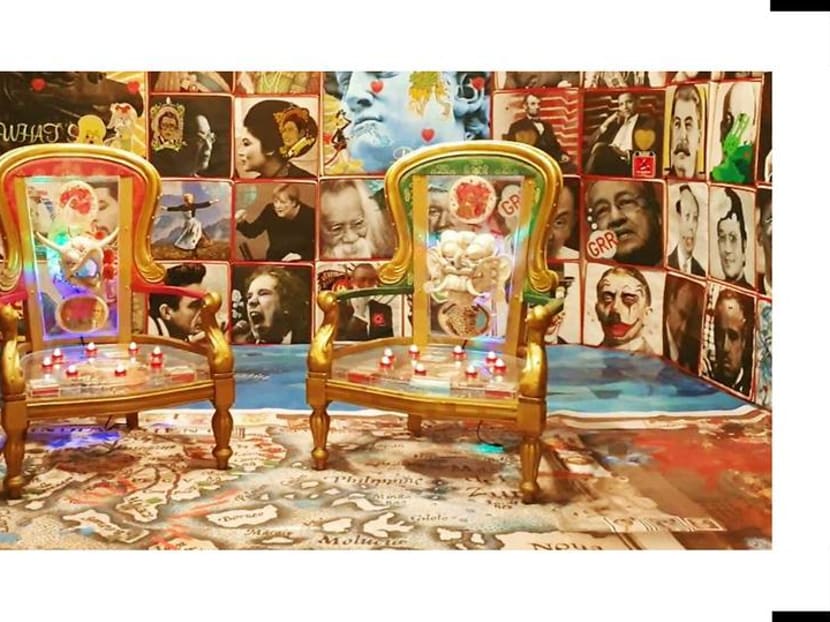 With this year's Venice Biennale now in full swing, art-lovers and tourists planning to visit La Serenissima will be spoilt for choice on what to see. It can be an overwhelming experience, with the main curated exhibition and 90 national pavilions spread over the city (not to mention the countless parallel shows also taking place).
Singapore is taking part at this year's Venice Biennale, the biggest international art event of 2019, with the exhibition Music For Everyone: Variations On A Theme. Created by artist Song-Ming Ang, with curator Michelle Ho, its title was inspired by the Music For Everyone concert series organised by the then-Ministry of Culture during the 1970s and 1980s.
Somewhere in the mix of the world's biggest art event are Singapore and its Southeast Asian neighbours. Many of them are taking part in parallel shows and a handful are even included in the main show titled May You Live In Interesting Times, but there's also their respective country pavilions. Here's a quick round-up of the shows from Singapore, the Philippines, Thailand, Indonesia and Malaysia.
SINGAPORE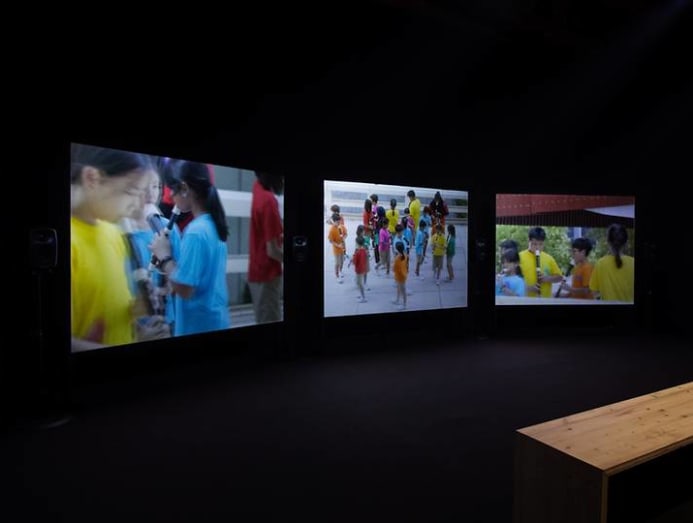 Compared to its past two shows at the Biennale – which featured a huge barnacle-encrusted buoy and an even larger huge rattan ship in 2015 and 2017, respectively – Song-Ming Ang's Music For Everyone: Variations On A Theme at the Arsenale is more visually subdued. 
But don't let that deceive you – the centrepiece video installation of Singaporean children having a go at playing the recorder is endearing (and you'll be stuck with the melody in your head for hours). Ang's artworks also tend to have a bit of deadpan humour to them and it shows in his reassembled recorder "sculptures" and music manuscripts he's painstakingly folded and cut.
PHILIPPINES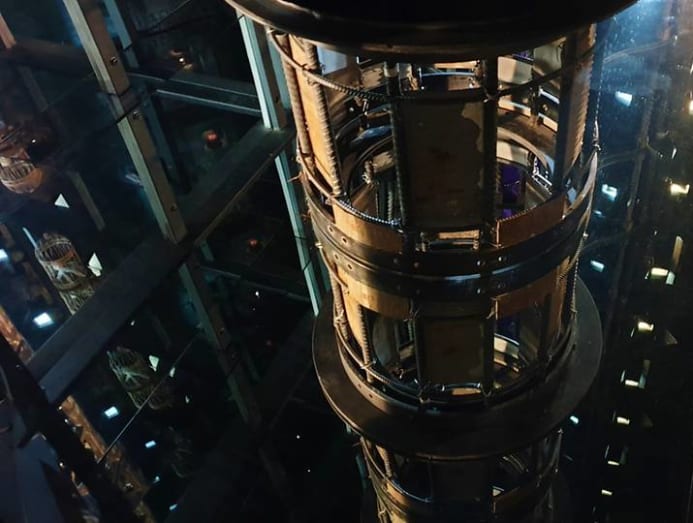 If you've dropped by the National Gallery Singapore, then you'd be familiar with artist Mark Justiniani's fascinatingly vertigo-inducing bridge installation at the basement, which uses some mirrors and visual trickery to make you feel like you're walking over a chasm. 
Imagine three even bigger versions of these, which is what's up at the Philippines Pavilion at the Arsenale. Titled Island Weather, it comprises three huge structures referring to the country's typhoons, history and culture, which visitors can walk on and peer down.

THAILAND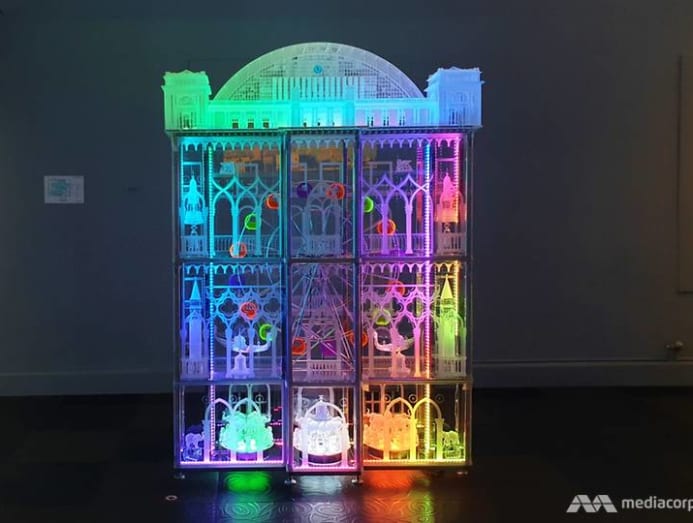 We had a hard time looking for the Thailand Pavilion – until we realised it's located at a restaurant just outside the main Giardini area (where the "big" countries were). The Revolving Door group show by Krit Ngamson, Somsak Chowtadapong and Panya Vijinthanarn features works related to the country's history – there's room with a recreated mural from the 1700s and a sculpture of Ganesha, for instance. 
Meanwhile, Ngamson highlights the country's connection to Italy in a cabinet of curiosities installation, featuring a small ferris wheel in the centre and topped by the Bangkok Railway Station, which was designed by an Italian architect.

MALAYSIA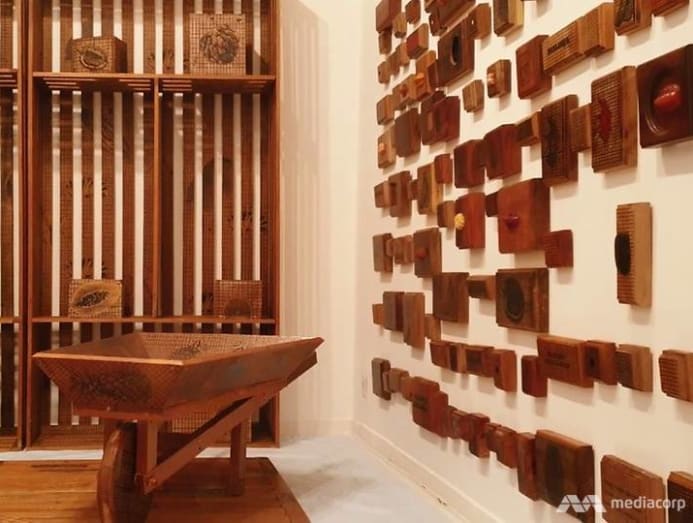 The country's inaugural national pavilion at the Biennale is located far from the main hubs of the jam-packed Arsenale and Giardini areas. But while visitors have to go out of their way to go to the Palazzo Malipiero, it also means the show's not competing too much for eyeballs like the other countries. 
Holding Up A Mirror features the works of Zulkifli Yusoff, Anurendra Jegadeva, HH Lim and Ivan Lam. We're quite intrigued by Lam's installation of TVs facing the wall, deliberately depriving you of Malaysian movie scenes, and Jegadeva's colourful room is a riot of images that echoes a psychiatric ward.
INDONESIA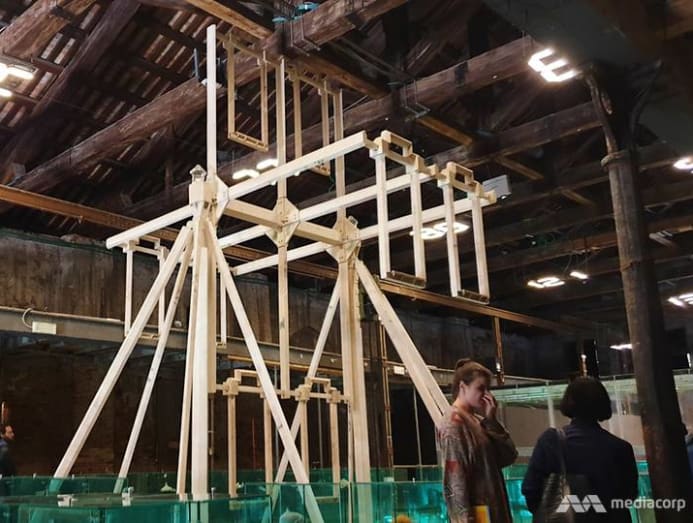 There's a few things going on at the Indonesian Pavilion at the Arsenale but the first thing that catches your eye is a huge wooden ferris wheel – yes, another one – at the centre, which rotates once in a while. You can't actually go on it, but it's charming in an old-school way. 
Artists Handiwirman Saputra and Syagini Ratna Wulan's Lost Verses: Akal Tak Sekali Datang, Runding Tak Sekali Tiba (which is a Minang proverb meaning "Reason and consideration arrives never just once") also includes 178 glass cabinets with various objects relating to the country's history and culture.