Why virtual worlds are still more like Minecraft than the slick metaverse we imagine
Big brands such as Estee Lauder have arrived in Decentraland but it's not the immersive future envisioned by Facebook's Mark Zuckerberg, observes The Financial Times' Tim Bradshaw.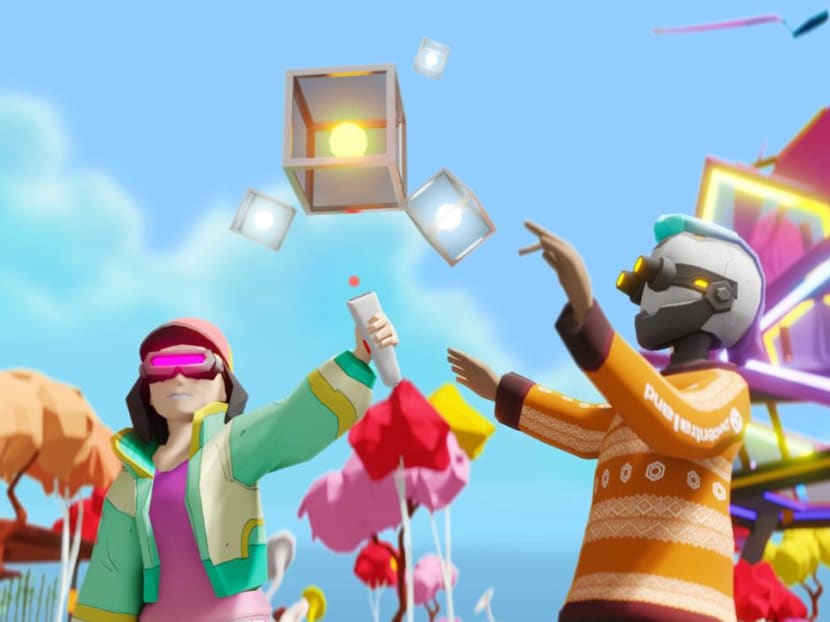 I am standing in a brand new city, vast and almost deserted. In one direction is a medieval castle. In the other, a pixelated pig looms several storeys high. As I run towards it, a giant statue of Bart Simpson materialises out of nowhere.
Welcome to the metaverse, or at least one version of it. Decentraland is a two-year-old virtual world that uses blockchain technology to sell "land", upon which owners can build anything. The result is a city planner's worst nightmare, a mishmash of sci-fi structures and facsimiles of real buildings, including Selfridges' Birmingham department store.
In March, a huge floating Estee Lauder make-up bottle signalled the arrival of big brands to Decentraland. During the recent Metaverse Fashion Week, labels such as Dolce & Gabbana and Tommy Hilfiger sold digital clothing as non-fungible tokens (NFTs). I wonder how many fashion executives visited Decentraland before jumping on the metaverse bandwagon. My own experience there, as with other crypto-centric virtual worlds such as The Sandbox and NFT Worlds, was underwhelming.
Think metaverse and you might imagine what visual-effects artists created for Steven Spielberg's Ready Player One: A realistic, immersive world. But the reality today looks more like Minecraft or Roblox, heavy on the pixels and Lego-like digital blocks.
That is doubly true for blockchain-based metaverse games. In the case of NFT Worlds, where parcels of land currently sell for the equivalent of tens of thousands of dollars, it literally is Minecraft. The developers have bolted NFTs on to the game's open-source toolkit.
Decentraland's graphics look like something from a late-1990s Nintendo or PlayStation game. Even so, my early-2020s Mac struggled to render them smoothly. Within minutes of jumping into the metaverse, my character's run slowed to a crawl. Structures like Giant Bart jerked into view because the sheer density of virtual buildings meant only a few could load at once.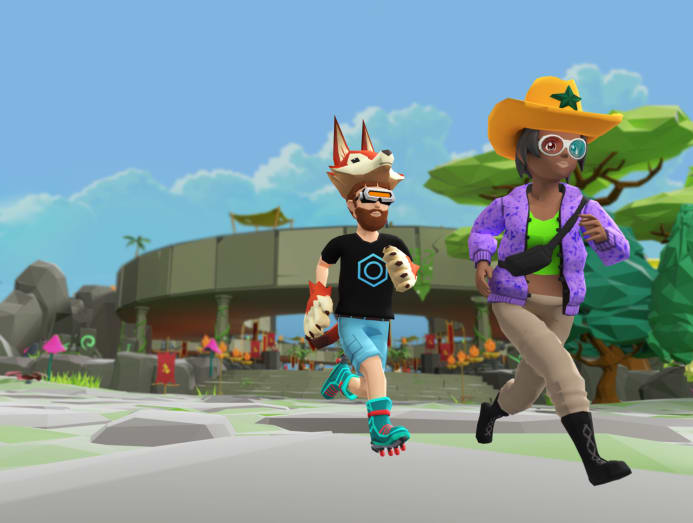 It doesn't take long to realise the expansive metaverse envisaged by Facebook founder Mark Zuckerberg runs far ahead of current hardware capabilities. Some of the slowdown and rendering issues I experienced in Decentraland can be avoided by keeping the graphics simple. The Sandbox, another pixelated NFT-powered metaverse, ran more smoothly when I tried it out at home.
Basic graphics and familiar environments such as Minecraft can make it easier for players to customise their worlds, said Marc Whitten, a games industry executive now at developer tools maker Unity. There simply aren't enough people with professional experience making games to design the metaverse, he said, making user-generated content vital for these platforms to thrive.
Even Yat Siu, chair of Animoca Brands, the group that owns Sandbox, conceded the crypto-metaverse has a long way to go. "People look at the blockchain and say, 'it's just a database, it's not very efficient', and that's true," he told me. But the same once applied to the Internet, he added.
Soon after I enter Decentraland, I fall through a fountain and land in a bar, where an octopus is serving drinks. In the corner, two bots are having a scripted conversation about why the NFTs on display in the metaverse are superior to physical artworks. (It's because they aren't hidden away in a collector's archive.) At least at the Tate my ability to view the art isn't limited by my computer's processing power, I think, as I try – unsuccessfully – to order a virtual pint from the octopus.
By Tim Bradshaw © 2022 The Financial Times
Source: Financial Times/mm