From ashes to tannins: What you need to know about volcanic wines
Minerally, intense and aromatic, volcanic wines are getting the attention of wine lovers the world over.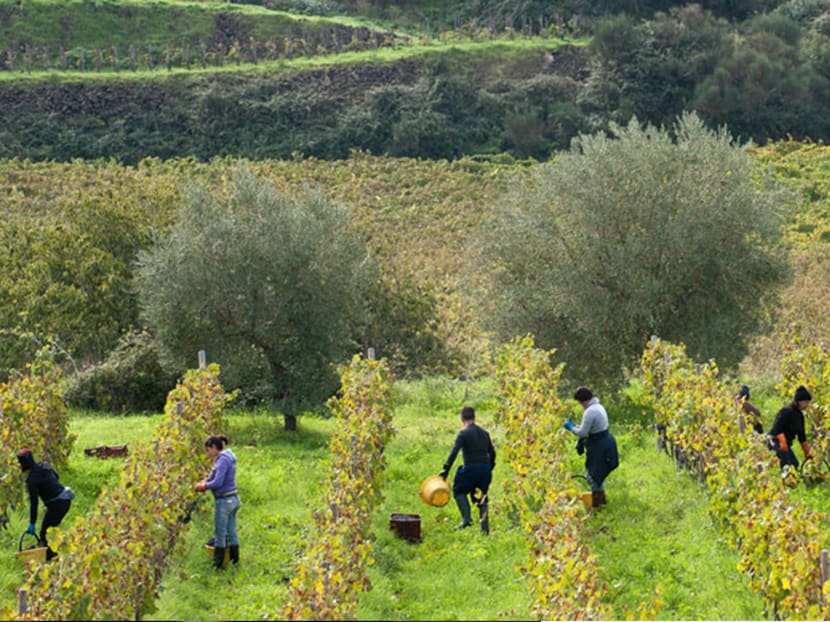 Volcanic wines are — pardon the pun — booming. Volcanic wine events have been popping up around the world in recent years. The first Volcanic Wines International Conference took place in New York in 2018, and the first volcanic wine fair was held in the French region of Auvergne in 2020. The sixth edition of Hungary's Festival of Volcanic Wines is happening from Aug 26 to 28.
What are volcanic wines? The visceral quality of the word 'volcanic' conjures up images of winemakers trudging among slopes of magma a la Frodo at Mount Doom but the reality is far from such a perilous adventure.
In short, volcanic wines are wines made from grapes grown on the slopes of active, dormant, or extinct volcanoes. Active volcano sites are, of course, a riskier proposition but zealous winemakers will still take up the challenge. It's all about the soil.
ASH AND MINERALS
Many winery websites carry that bucolic picture of the winemaker, one knee on the ground in his vineyard, his eyes appraising the chunk of earth in his hand like some sacred find. It's a romanticised image used for marketing, but its message is not entirely untrue. Serious winemakers deeply respect their soils. After all, the dirt is what sustains their vines and shapes the taste of their wines.    
You would have heard your sommelier talking about the relationship between soils and certain grape varieties. For example, cabernet sauvignon thrives in gravel soils that provide good drainage, such as those found on Bordeaux's Left Bank, while riesling has settled in the slate earth of Germany's Mosel and Rheingau regions because of the minerally character the soil lends to the grape; a style that defines many German rieslings. This pursuit of the perfect union between soil, grape and regional typicity is also what drives winemakers to grow vines in volcanic soils. These sites are found in places like Sicily and Campania in Italy, the Canary Islands in Spain, Santorini in Greece, Somlo in Hungary, and Lake County in California.
In Singapore, most volcanic wines available are of Italian origin. Chan Wai Xin, a wine educator and Italian wine expert, said restaurants here are featuring more Italian wines and thus more Italian volcanic wines get represented as well.
Some establishments highlight volcanic wines among their vinous offerings. Fool Wine Bar, which opened last year, has a section on its wine list dedicated to volcanic wines of the world. Over at Cicheti, Ronald Kamiyama, sommelier and partner of the Cicheti Group of restaurants, carries volcanic wines from Italy, Greece and Portugal.
Kamiyama said volcanic soils impart more minerals, salinity and intense flavours to the wines. Volcanic soil is porous and doesn't retain water for a long period of time, encouraging the roots to grow deeper in search of nutrients, he added. "This stresses the vines, prompting it to produce grapes with more concentration [of flavours]," he said.
Each volcanic region has its own unique geological traits. In Greece's Santorini, volcanic soils are largely composed of pumice, basalt and limestone. In Sicily's Mount Etna, the tallest active volcano in Europe, the soil is made up of volcanic rocks such as black fragments (known as "ripiddu" in the local language), pumice and ash scattered from the volcano over eons.
Alessio Planeta, winemaker of Sicily-based Planeta winery, said the cool, mineral-rich soil in Etna helps develop the wine's aromatic component and gives it a lighter body.
In the appellation of Etna DOC, Planeta makes wines from the white grape carricante and the red grape nerello mascalese, both indigenous varieties that have long thrived in the region's volcanic earth. Both grapes, he said, produce "very sapid wines on Etna".
You should not taste smoke or a sulphur taint (which is a wine fault) in volcanic wines. Chan said wine vendors have been playing with the consumer's imagination by selling the idea that volcanic wines have ash or smokiness in them. "If the smell of volcanic smoke can make its way into the wine, that would be very unpleasant."      
For Chan, carricante's acidity resembles a dry riesling, while nerello mascalese has a finesse reminiscent of a nebbiolo or pinot noir. "Almost no other grape in Europe in share the same semblances," he added.     
EXPLORING HEIGHTS
Planeta said newcomers looking to understand volcanic wines, such as those from Etna, should start with those produced at lower altitude areas and then move on to those from higher altitudes where the texture of the wines gets more complex.
Chan noted that apart from the soil, the altitude of the vineyard plays an equally important role in influencing the refined and minerally taste of volcanic wines. Winemakers love hilly vineyard sites, and not just because they serve as picturesque backdrops for their Instagram. Altitude or elevation is a key component of viticulture. Vines planted on hills or higher areas experience a more pronounced difference between the daytime and the night-time temperatures, an effect known as the diurnal range. A larger diurnal range is better for the ripening of most grapes: Warm daytime heat promotes better sugar development, while cool nights preserve its acidity and aromas.      
Vineyards on volcano slopes, such as those in Etna, which range from 300m to 1000m above sea level, give winemakers plenty of opportunity to search for that magical combo of quality soil with excellent diurnal range.
Growing vines in volcanic soils is a challenging effort, especially on steep slopes. Chan said: "It requires some form of terracing and a lot of tedious, manual work."
Looi Wan Teng, owner of Luigi's Wines, a wine importer specialising in Italian wines, said another feature of Etna's volcanic soils is its resistance to phylloxera.
Phylloxera is an insect pest that decimated Bordeaux's vineyards in the late 19th century. The Bordelaise rescued their vineyards by grafting their vines onto imported American rootstocks as the latter were resistant to the insects. All vines in Bordeaux and Europe today are grafted onto American rootstocks. (Don't trust any Bordeaux vintner who tells you otherwise.)
Not having had to deal with any phylloxera scourge, Etna has many original old vines, some over a century old. Likewise in Santorini, where the sandy volcanic soils have been phylloxera-free for thousands of years.
"Old vines are a great patrimony and treasure for the winemaker," said Looi. "In Etna, you have altitude, diurnal variation, winds, and old vines – these elements combine to make the place an exciting wine-growing region."
We pick five volcanic wines for you to explore.
PLANETA, ETNA BIANCO 2019, SICILY
A white made from carricante, an indigenous Sicilian grape variety. The fruit comes from Planeta's Feudo di Mezzo vineyards, which sit on an altitude of 700m above sea level. Expect a refreshing wine with notes of white flowers, peaches, almonds, and a minerally accent.
GRACI, ETNA ROSSO 2018, SICILY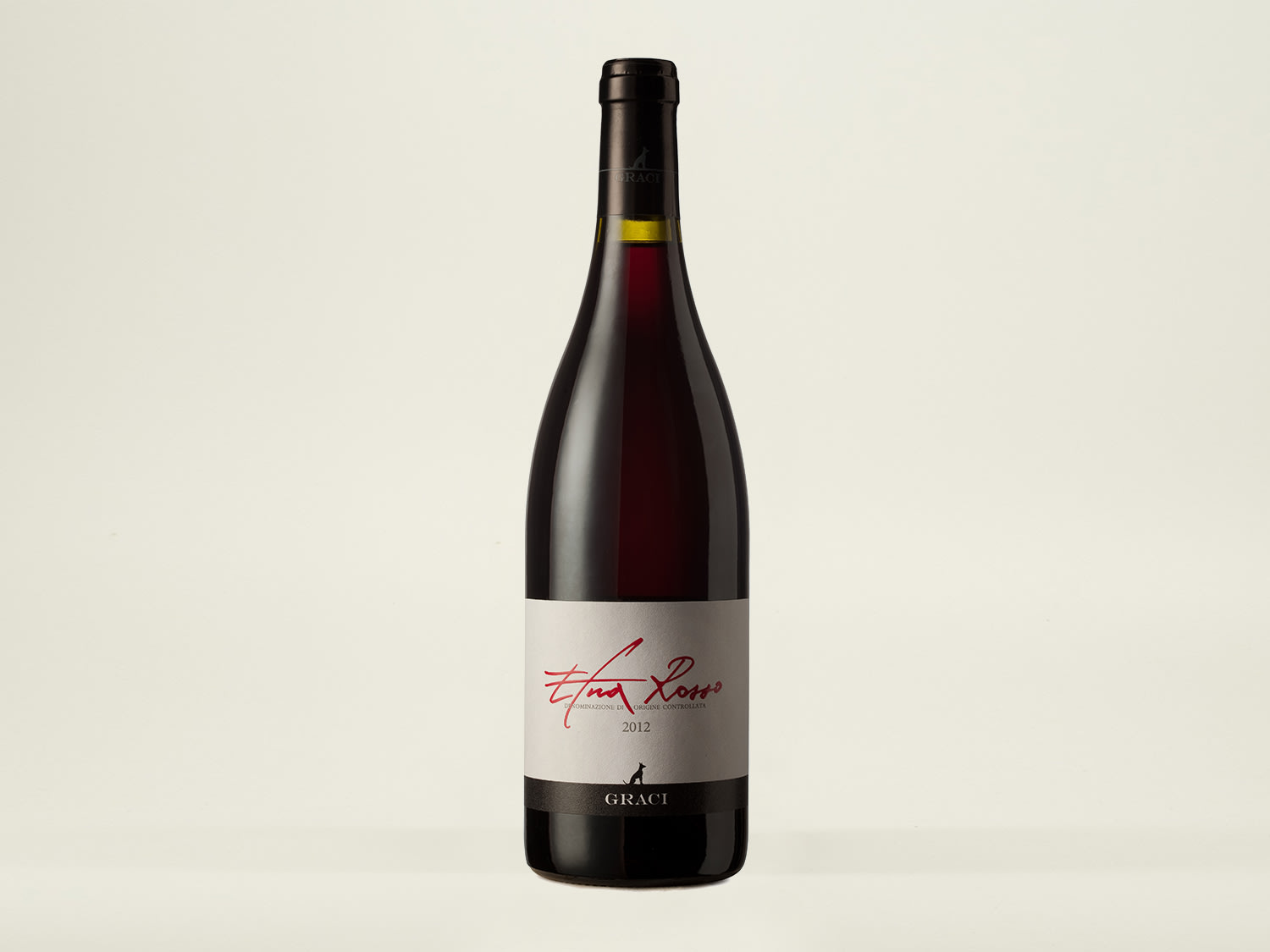 Graci makes wines from organic vineyards. This red, a nerello mascalese, hails from Passopisciaro, an area located on Etna's northern slope. The light to medium-bodied wine is well-balanced and elegant, offering a bouquet of rose and soya, notes of cherries and crushed stones, and silky tannins.
SOUS LE VEGETAL, HUPNOS 2018, SAMOS
Located in the Greek island of Samos, Sous le Vegetal is a wine project between Greek winemaker Jason Ligas of Domaine Ligas and French winemaker Patrick Bouju of Domaine la Boheme. The Hupnos is made from muscat blanc a petit grains, a white grape.
Joyce Huang, wine curator of natural wine retailer Wine Mouth, said Samos' volcanic soil – a mix of basalt and limestone – gives the Hupnos a nuanced minerally, flinty edge to its layered flavours of floral blossoms, honeysuckle, herbs, and pears. She recommends pairing it with aged cheese, briny oysters, grilled seafood, and pork chops.
VENETSANOS WINERY, PLATANI/ATHIRI 2021, SANTORINI
Established in 1947, Venetsanos was the first industrial winery on the Greek island of Santorini. The platani/athiri is a refreshing, aromatic white wine made from a blend of the native platani and athiri grapes. Sommelier Kamiyama recommends pairing it with polpo or octopus at Cicheti.
ENVINATE, BENJE TINTO 2019, TENERIFE, CANARY ISLANDS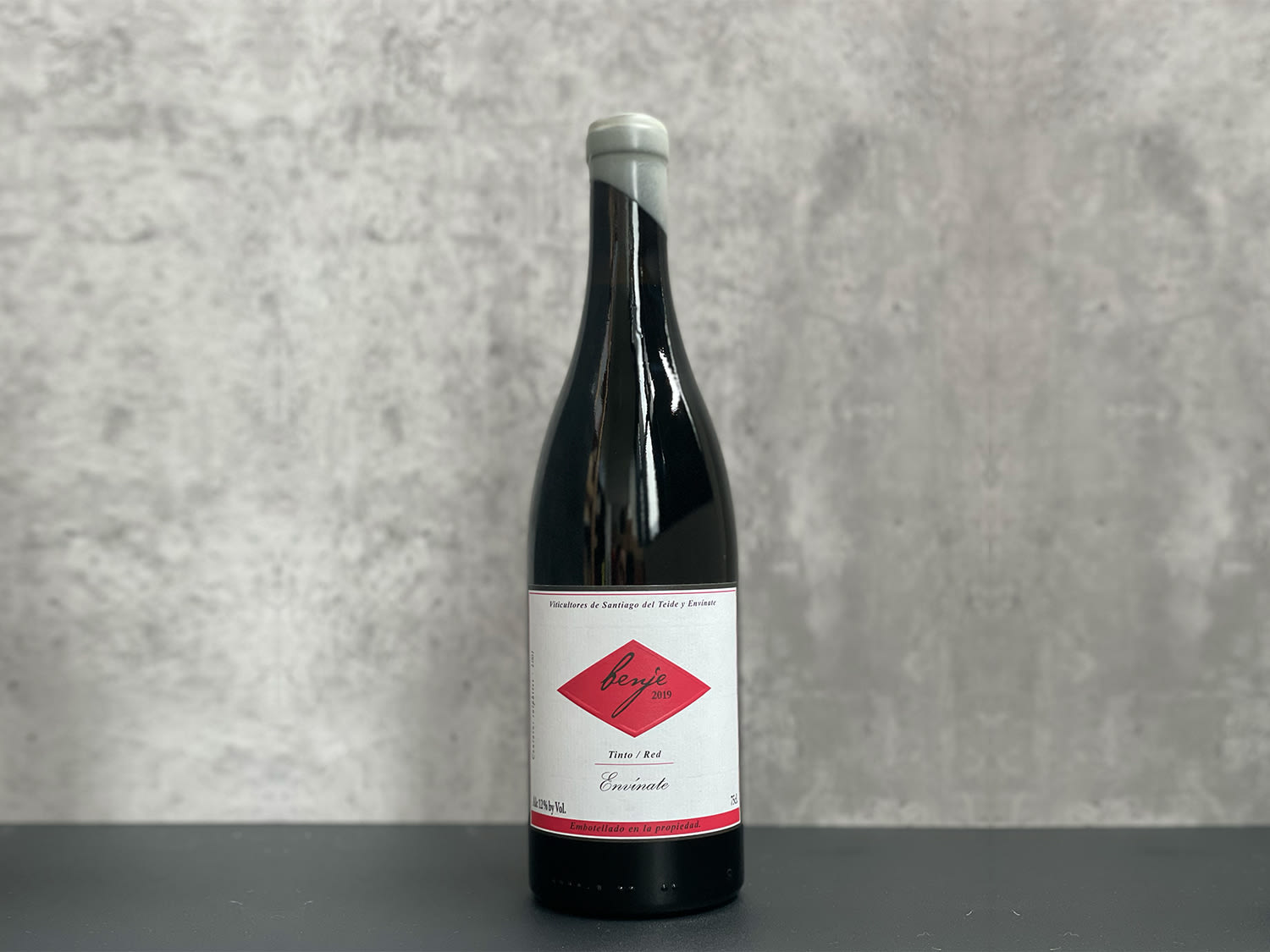 Envinate is a winery known for its minimal intervention winemaking. The light and floral benje tinto is made from listan prieto and a small amount of tintilla from vineyards located at 1,000m above sea level. The red wine is aged for eight months in old French barriques and bottled without any fining or filtration.