How to enjoy a relaxing weekend in Bangkok, Thailand
From Michelin-starred meals to chakra-balancing treatments, discover pure indulgence during your next weekend getaway in Bangkok.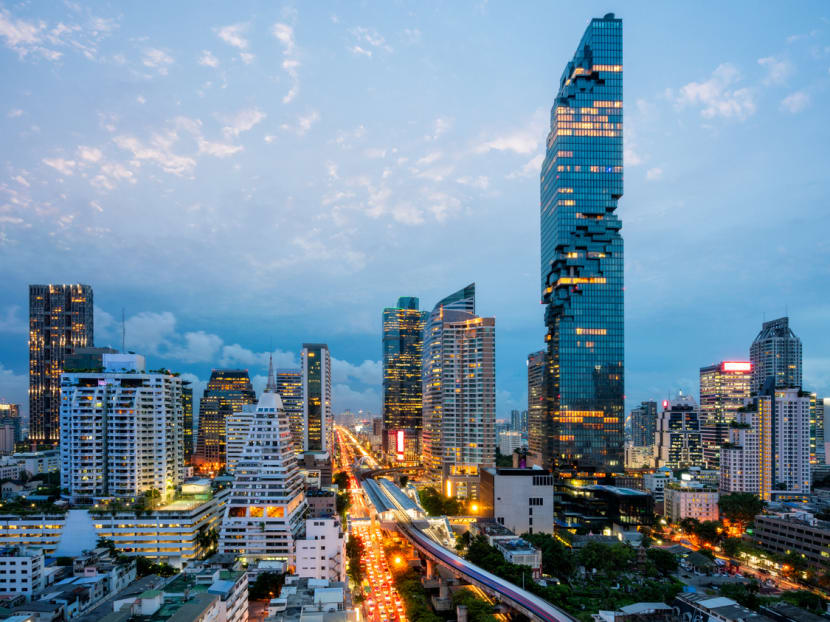 Many of you reading this don't need an introduction to Bangkok. After two sleepy, pandemic-battered years, the city has been reawakened with the same vigour and vibrancy we've come to seek outside of our small island. Now that the world has opened up once more, post-pandemic "revenge travel" is driving people to tick off as many itineraries as they can. So, if all you can spare is a quick weekend in the Thai capital before you zip off to the Seychelles, here's how you can maximise your time for peak indulgence.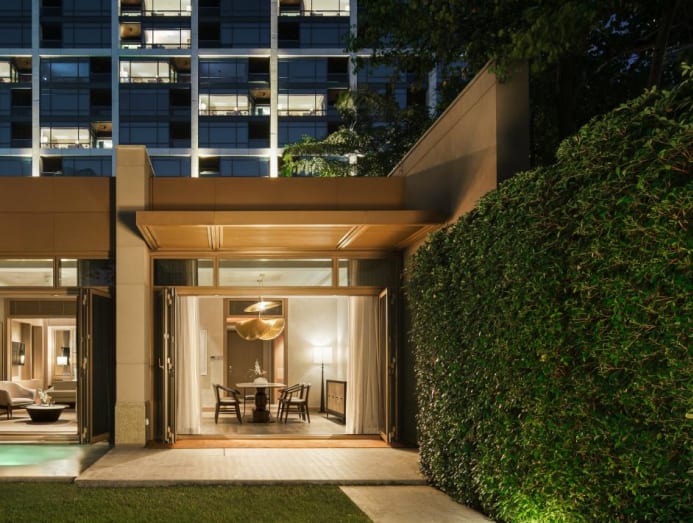 Sprawling villas are typically associated with cities that have more space to accommodate them, like Phuket or Chiang Rai, but Capella Bangkok has managed to carve out a significant chunk of land right next to the Chao Phraya river in order give its guests a pervasive sense of expansiveness.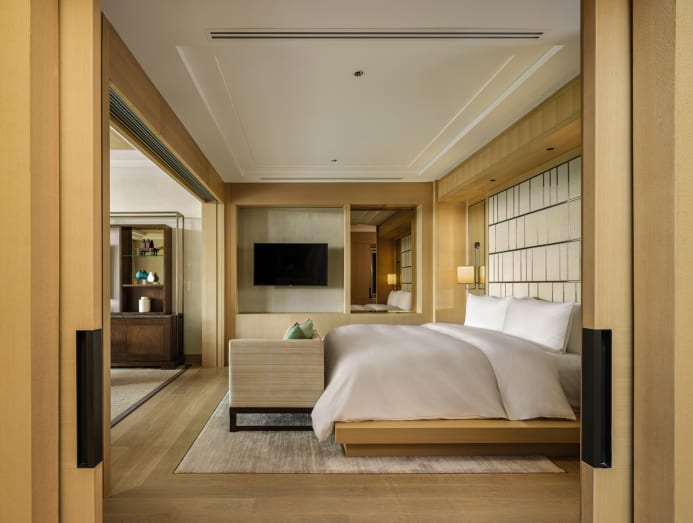 All 101 of the resort's rooms face the "River of Kings", but it is the villas (of which there are only seven) that truly lift you right out of the metropolis and into your own secluded haven. A whopping 259 sq m is divided into a living room, dining room, master bedroom, marble bathroom, powder room and private garden with a jacuzzi plunge pool, and booking one includes a return airport transfer, wellness massage on arrival, daily in-room Apero service (if you don't want to mingle with other guests in the lounge), and a bottle of house champagne. Each villa is attended by a "Capella Culturist", which is essentially a personal concierge for guests to tap on for recommendations and activities in the vicinity, and the resort also has its own boat shuttle to IconSiam and Sathorn pier.
CHASE THE STARS
We reckon you'd have favourite cafes, haunts and questionable street food to revisit during the day, but we recommend closing your first night with a meal at Capella Bangkok's Cote by Mauro Colagreco.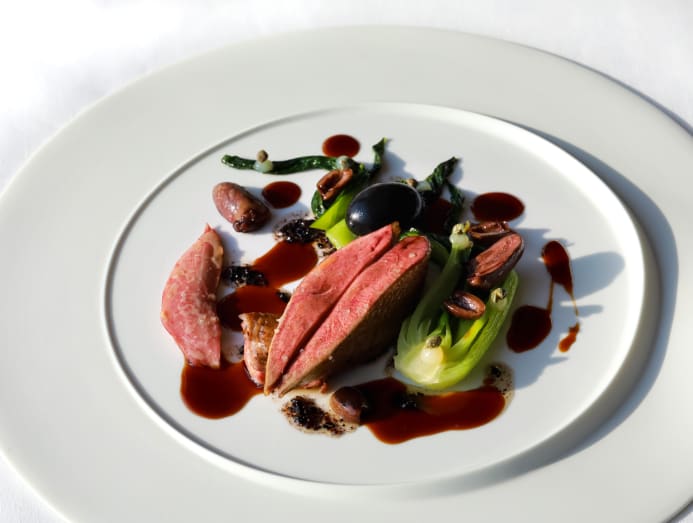 Following a month-long renovation, the one-Michelin-star restaurant reopened at the end of May with a new show kitchen and lounge, but the course menus still promise to bring the Mediterranean Riviera to the Chao Phraya river.  Chef Colagreco himself is busy running three-starred Mirazur in Argentina, but his influences can still be felt in all his restaurants around the globe (there are at least 10). Citrus flavours are prominent in his menus thanks to Mirazur's clifftop lemon grove, and all his establishments serve the same bread starter inspired by his grandmother's recipe — complete with a printed poem, Ode to Bread, by Pablo Neruda.
But Cote is in the good hands of chef Davide Garavaglia, a recipient of the Michelin Guide Thailand Young Chef Award 2023. The nine-course Carte Blanche menu is the best way to experience Garavaglia's culinary creativity, with dishes like langoustine in matcha hollandaise, oysters in pil pil sauce with bacon-flavoured oyster mushrooms, and coconut ice cream nestled on a black sesame sponge cake with a madras curry base.
On your second night, you can opt for something a little more casual but no less refined. Villa Frantzen is chef Bjorn Frantzen's Thai outpost, and you'd likely recognise the name from his restaurants in Stockholm and Singapore (Frantzen and Zen), both with three Michelin stars each. But in lieu of stars, the Villa offers an experience akin to walking straight into chef Frantzen's own home for a meal. Both the restaurant and bar — housed in two separate buildings — are replete with Nordic sensibilities. Full of clean lines, natural materials like stone and light wood, huge windows and hygge-inducing textiles, Villa Frantzen transports you from the electrifying busyness of Southeast Asia to the tranquil cosiness of Scandinavia.
The food and cocktails deliver the same experience. Start with a smooth and bright aperitif made from Scotch whisky, strawberries, tomato water, champagne vinegar, pine, and meadowsweet, while popping an oyster topped with spicy pumpkin condiment, smoked cream, finger lime and sea buckthorn oil. Or order a glass of champagne and nibble on bite-sized French toast smeared with Vendace roe, pickled onion and Vasterbotten cheese.
Flavours in the main restaurant continue Nordic cuisine's fondness for zingy ferments, game meats, and hearty smoking. Standout dishes include the deer topped with crispy brown rice with celeriac a la creme with a fruity medley of quince, orange compote, fermented blueberries and juniper jus, and the wickedly luscious Smoked Ice Cream 2.0, whose chocolate dome melts into a glorious, sticky mess of ice cream, toasted pecans, bitter cacao nibs, tar syrup and salted clove fudge.
It almost goes without saying that a trip to Bangkok necessitates some serious bodily pampering. After a year-long, multimillion-dollar renovation, the Intercontinental Bangkok reopened this June and with it comes a spanking new spa and expanded menu.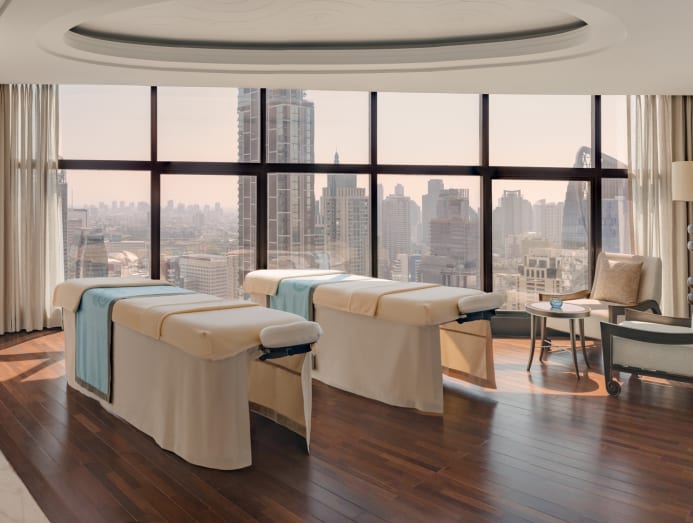 If you have the time, opt for the Youthful Skin Indulgence treatment for three and a half hours of languid relaxation as the massage therapist scrubs off the city grime with a white tea and camellia body scrub for 30 minutes, kneads you into blissful repose with an "Aromatic Release Massage" for the next two hours, and gets your skin re-plumped with an hour-long "Pro-Glow Renewal Facial".
EXPERIENCE A DIFFERENT SIDE OF THAI CUISINE
Maybe, just maybe, there is only so much fine dining you can stomach in one weekend. If so, Michelin Bib Gourmand restaurant Sri Trat is the palate cleanser you need. This rustic family establishment doesn't get its crowds from serving khai jiao and pad thai, but from family recipes found in Trat, a Southeastern province that borders Cambodia.
The cuisine reflects Trat's coastal location, and the menu is filled with seafood, herbs, curries, fruit and shrimp paste. An example of how surprisingly unfamiliar the flavours are is the Massaman curry with chicken thigh and unripened durian. Despite the curry's alarmingly red colour, it is more sweet than spicy, and the young durian is soft and waxy — almost like a sweet potato if sweet potatoes could be juicy. Another one to try is the stir-fried glass noodles with minced pork and "cha-om", a local herbal vegetable known for its pungent smell and irresistible bitterness. Reservations are advised.
90 Sukhumvit 33 Alley, Khlong Tan Nuea, Watthana, Bangkok 10110, Thailand. Tel: +66 2 088 0968
TUNE IN TO YOUR MIND AND BODY
To beat the common ailment of needing another holiday right after one concludes, it is important to take the time to properly decompress before returning to the rigours of daily life. Call your Capella Culturist and book "A Moment of Meditation", where monk Phra Aian Prasert from the neighbouring Wat Yannawa temple teaches techniques to improve memory, boost concentration, and find a sense of calm in everyday living. For two hours at the temple, he will bring you on a journey through your thoughts and feelings using breathing exercises and mindful contemplation, leaving you in a mood of calm reflection.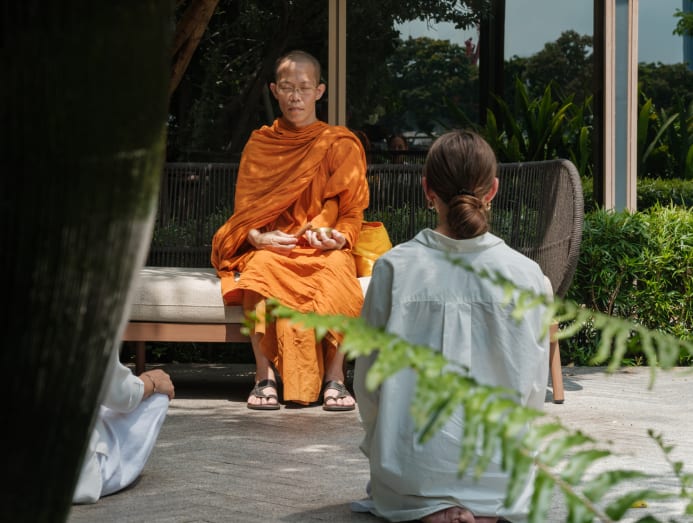 To take it further, we also recommend the Chakra Balancing treatment at the resort's legendary Auriga Spa, which uses Tibetan singing bowl sound therapy to promote relaxation and overall wellbeing. After getting properly ensconced in a plush mattress and blanket in a dimly lit room, the practitioner will strike and play on seven different bowls (one for each of the body's chakras) to produce a continuous, soothing harmony of tones. It's not a purely auditory experience — the vibrations can be felt throughout the body, and the combination of sound (which participants are encouraged to pay attention to throughout the hour) and tactile sensations induces a deep state of relaxation, regardless of your spiritual beliefs.
And with that, you'll be ready to head home and take on the world.