Checking in to The Farm at San Benito, a wellness resort near Manila, Philippines
The Farm at San Benito ‒ with its inventory of 60 all-suite villas ‒ is a firm favourite with both the local Filipino community and the fleet of foreigners descending on Batangas in droves.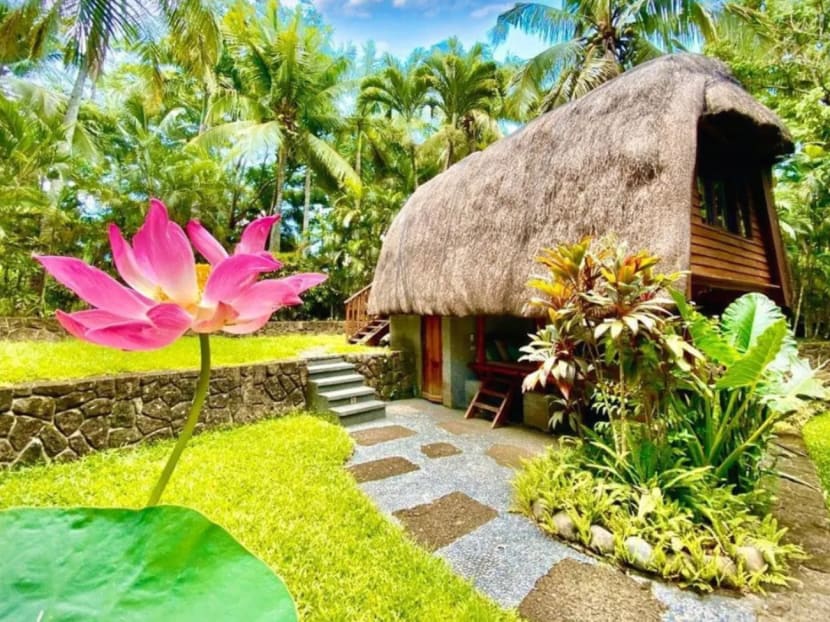 A medical wellness resort is a tricky thing to get right. Make it too clinical and you might as well check into a hospital and wait for your number to be called. Make it too relaxing and aromatherapy-ish, and all your expensive diagnostic equipment will end up gathering dust as no one would ever consider signing up for anything more taxing than a seaweed wrap. 
A 90-minute drive south of Manila, Philippines in Batangas, The Farm at San Benito strikes its balance with admirable ease. One minute, you're lying in a huge outdoor stone tub filled with algae-green herbs to cleanse your kidneys, and the next, you're sitting in an air-conditioned, all-white treatment room having an IV drip of vitamin C.
And all around you, everywhere you turn, are thick stands of tropical foliage, coconut palms and banana trees, pools and landscaped lakes. Outside the medical spa are pretty ponds and fountains. Sometimes, a heron stalks through the foliage, completely ignoring the peacock sitting high on a stump, its glorious many-coloured tail fanned out behind, and, at others, a squad of snow-white geese and a fluffy little gosling march past ‒ completely unafraid of humans. 
As spa resorts go, never mind one that takes its medical credentials so seriously, it's easy to see why The Farm ‒ with its inventory of 60 all-suite villas ‒ is such a firm favourite with both the local Filipino community and the fleet of foreigners descending on Batangas in droves, especially on weekends. 
The resort's reputation began slowly, largely through word of mouth. When the German ex-pat Eckard Rempe and his wife, Perla decided to open a health-based resort back in 2002, it would have taken cojones to bet on its longevity. Though set on 51 hectares of jungle with views of the mountains, The Farm's relatively remote location from Manila didn't help. Ninety-minutes is a long time to drive for a facial and a colonic irrigation. It took us three hours on a rush-hour Friday night to arrive. 
But one guest at a time, the Rempes' faith and commitment to healing through what The Farm describes as "natural and holistic programmes in an eco-sustainable setting" paid off.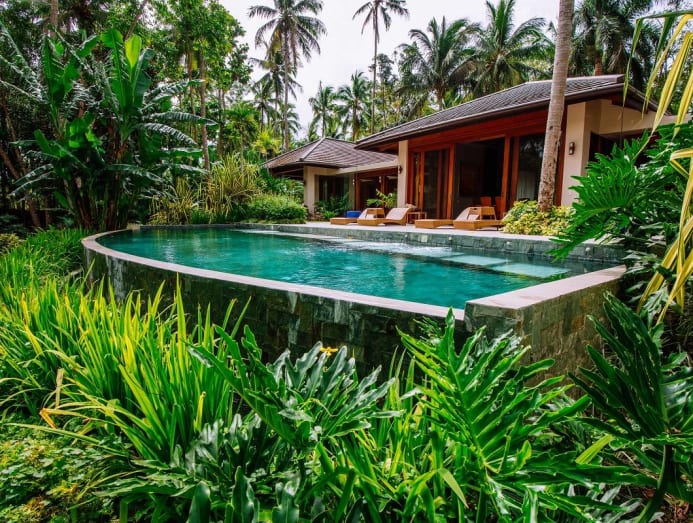 Woody Harrelson came. After a concert in Manila, Coldplay bass player, Guy Berryman reportedly told his fellow band members, "You can stay and keep partying, but I'm going to The Farm to detox."
Hypochondriacs will be thrilled with the range of therapeutic services ‒ all headed by a raft of qualified medical doctors trained in integrative oncology, plastic surgery and orthomolecular medicine. If you have an ailment, there'll be a programme that will sort you out or, at least, start you a positive path to recovery. Long COVID recovery? Check. Pain management, fertility issues, post-natal care, weight management? Check. Diabetes prevention, senior wellness, cancer marker screening, and mental health? Check and check.  
'Softer' therapeutic treatments include flotation tanks, heavy metal detoxing, oxygen bar and ‒ because, why not? ‒ infrared bio resonance therapy. 
Even more classic spa treatments are given a leg up with the integration of traditional Filipino healing herbs and therapies. If a magnesium body wrap doesn't tempt, then perhaps a chlorophyll body scrub might.
The Farm's commitment to the cause is complete. No opportunity is lost to boost the body's defences. The reception sala offers a choice of water infused with potassium-rich lime, beetroot and Insulin leaves, or antioxidant-rich Blue Ternate, anti-inflammatory oregano, and mint.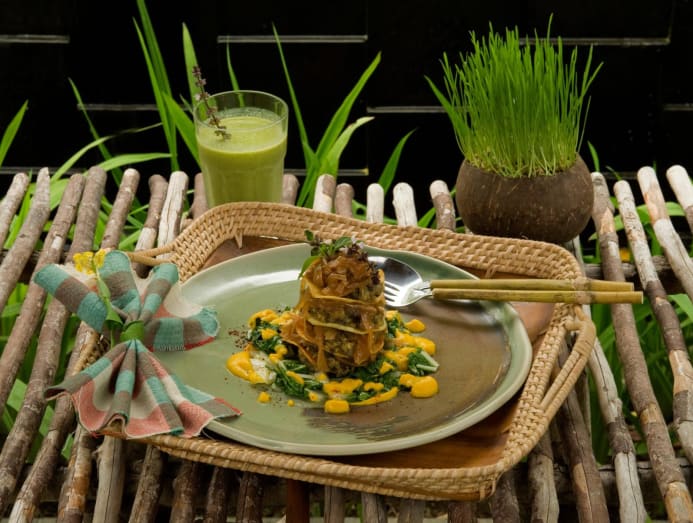 Meanwhile, Alive! restaurant lays out an unexpectedly comprehensive and delicious vegan menu. The outdoor Prana restaurant focuses on Indian vegetarian, whilst just beyond the huge herb garden, Pesces is all about grilled seafood washed down with gluten-free vodka. Yes, that's a thing.  
If, amidst this litany of feel-good wellness, there is a criticism to be made, it is that the days are packed. The treatments are bewilderingly varied, and the temptation to sign up for one session after the other is difficult to rein in. Mornings begin with a walk through the bucolic grounds to the helipad (in case you forgot to pack your sunscreen, it'll take you 15-minutes to zip back to Manila on the helicopter), followed by qigong and yoga, and flower arrangement. Afternoons are filled with complimentary HIIT sessions in the gym and sound healing at the weekend.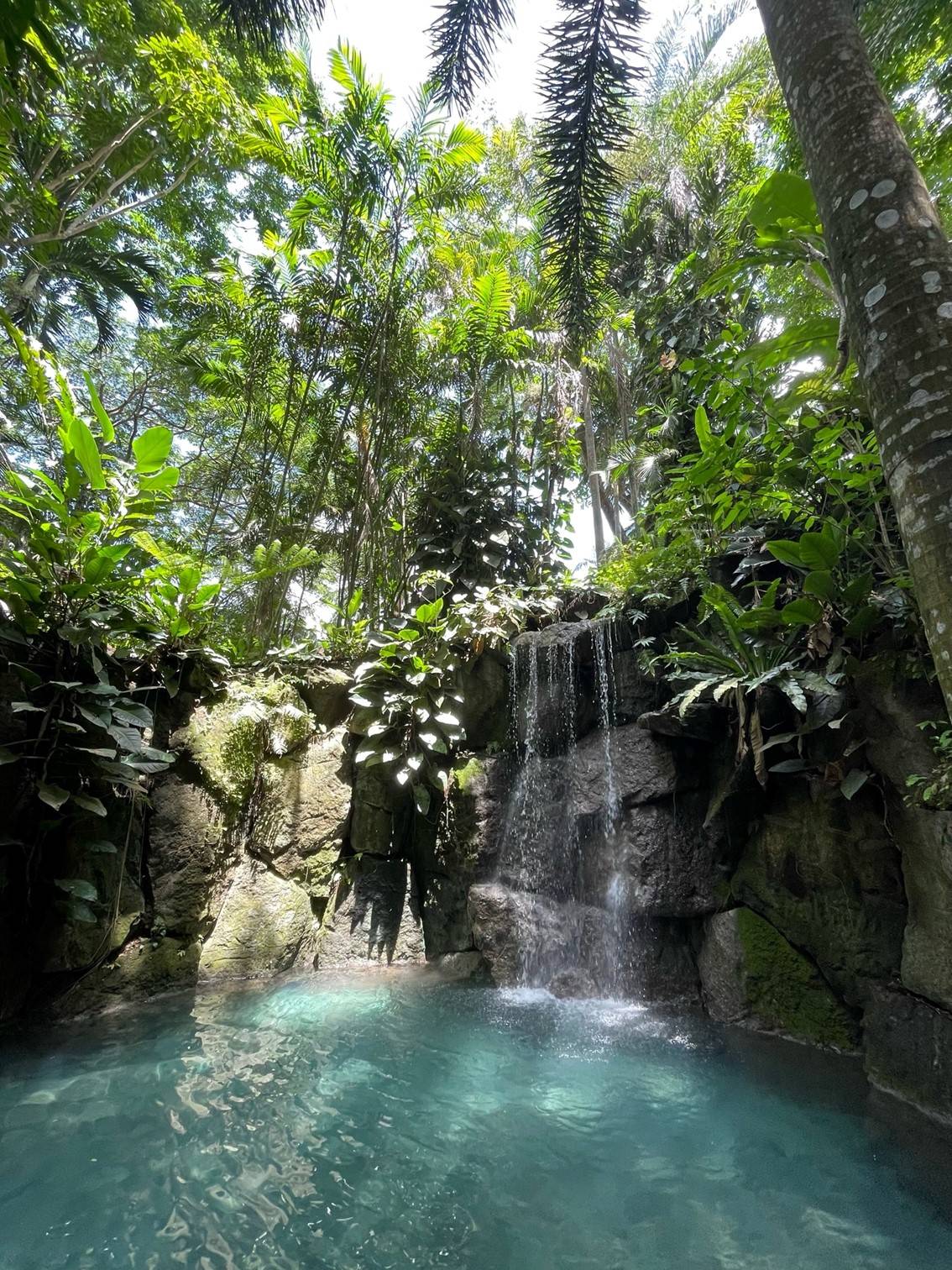 In the end, there are any number of reasons to make the (by Singaporean standards) long drive down from Manila. The quality and depth of the therapies and treatments on offer are first-rate. And at every turn, smiles abound, whether the security guards and the restaurant staff, or the platoon of medical personnel and nurses. "Have a great harvest!" they will sing out as you make your way to a colonic irrigation. 
But above all, it's the sense of peace and calm that seems to infuse the very air, hokey though that description may be. Here, seemingly a million miles from anywhere, it somehow feels possible that whatever it is that ails you, you will get better. Even if it's just for a while. 
Rates at The Farm, San Benito start from US$308 (S$408). The writer was a guest of the resort.