Foodies, here's why you should add this gourmet festival to your calendar
The annual Western Australia Gourmet Escape in Margaret River draws culinary stars from all over the world, including restauranteur Marco Pierre White and various Masterchef Australia and My Kitchen Rules alumni.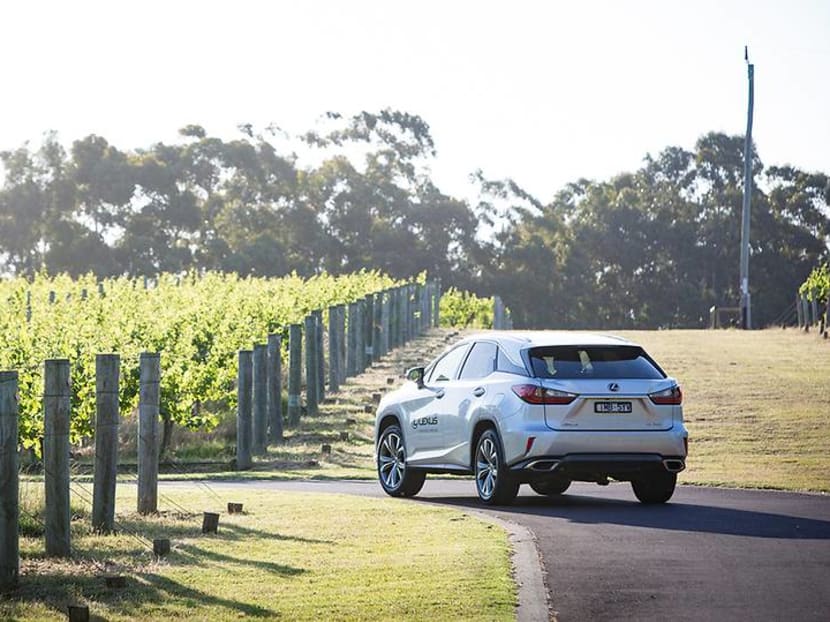 Escape to Amazing was the carrot that Lexus dangled. This journalist quickly dismissed it as hyperbole, to be honest. After all, the word itself inspires an expectation of the phenomenal – in astonishing proportions. And is, therefore, a rather dangerous covenant to bind oneself to.
And so I sat in suspended anticipation in a Lexus NX300 en route to Margaret River for the annual Western Australia Gourmet Escape, the Japanese carmaker being an official sponsor for the second consecutive year.
The food and wine festival, touted as one of the world's best, is held each year in the picturesque Margaret River wine region, three hours south of Perth.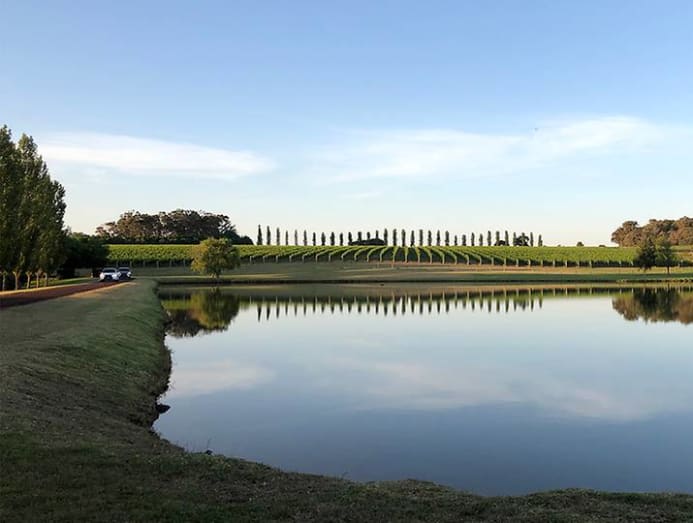 The charming destination has grown renowned for its undulating vineyards (217 at last count) and wineries, as well as its scenic coastal trails, ancient multi-chambered caves and world-famous surf breaks.
"It's a beautiful corner of the earth," Marco Pierre White told CNA Luxury as we chatted in the Lexus hospitality tent in the Gourmet Village festival grounds sited on Leeuwin Estate.
"It's quite magnificent in the sense that half of it is sort of wild and the other half is manicured; it's a visual feast to the eye, really," the Michelin-decorated British celebrity chef continued.
White was among the constellation of culinary stars including the likes of Dublin-born chef/restaurateur Colin Fassnidge (My Kitchen Rules) and Mark Best (Masterchef Australia) who came to cook, inspire and fraternise at 45 finely curated epicurean events in addition to the cooking workshops and bevy of local cellar door tastings on tap, all spread over 10 decadent days.
And unlike most leading food festivals of the world that are concentrated in one location such as Taste of London in Hyde Park and The Good Food & Wine Show (Melbourne, Sydney, Perth, Brisbane), Gourmet Escape offers a smorgasbord of gastronomic indulgences speckled across the entire Margaret River region.
This 8th edition even extended to Swan Valley, also known for its wine-producing terroir, but much closer to the city – just half an hour outside Perth for those who may not wish to travel as far.
"Gourmet Escape is, without question, the greatest food show on earth," White proclaimed. "You've got the land, you've got the expanse, you've got the coast, you've got the vineyards, you've got the woodlands… the sheer number of options of all the events is amazing."
There's that word again: Amazing.
Our four-day Escape to Amazing epicurean sojourn officially began, as it should, at Margaret River's grand maiden, Vasse Felix, the very first vineyard and winery to be established in the region in 1967.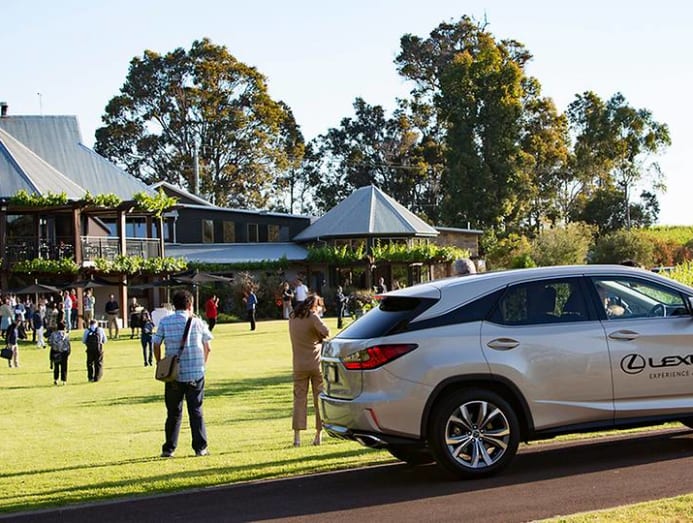 One standout dish at this first wine pairing dinner by Head Chef Brendan Pratt (formerly of The Fat Duck) was the Pork with Eel and Cabbage in La-Yu.
As our emcee who journeyed with us throughout our series of curated events Sarah Todd (former model and Masterchef contestant-turned-celebrity chef herself) explained, 'Brave design' was the culinary theme of the evening, inspired by one of Lexus's key brand pillars.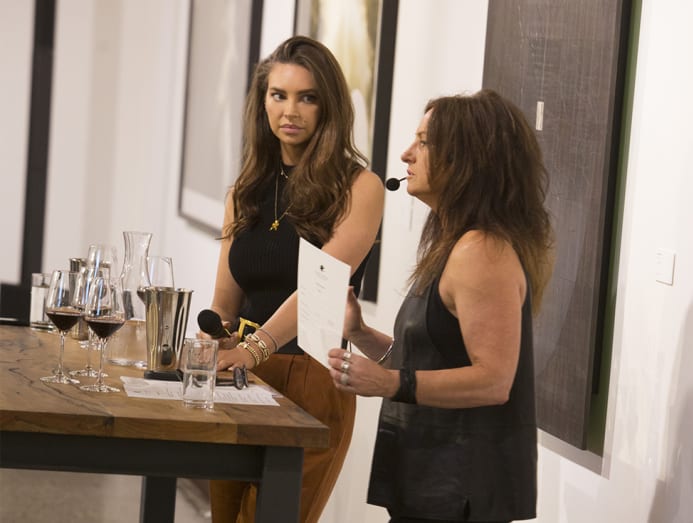 Indeed, it was brave of Pratt to proffer such a large amount of fat in a single dish but it was so beautifully rendered to perfection that not a single morsel was left on my plate.
The next course – Octopus, Burnt butter and Mushroom XO – came paired with one of Vasse Felix's most notable varieties, Chardonnay.
"Margaret River is considered one of the greatest Chardonnay-growing regions in the world today," noted Virginia Willcock, Chief Winemaker and one of the most awarded female winemakers in Australia.
"Our Chardonnay has power; it has intensity, it has a beautiful structure, it has a firm acid line but it also has a lovely dry structure," she added.
Much like Willcock herself, the 2017 Heytesbury Chardonnay has a bold personality, as did the Blanc VIII that came before it.
A WINE PARADISE BORDERING ON BORDEAUX
While Margaret River is today famed for its Chardonnay and Cabernet Sauvignon, it wasn't Chardonnay vines that Vasse Felix's Dr Thomas Cullity first planted but Cabernet Sauvignon, Shiraz, Malbec and Riesling.
As the pioneer who paved the way for Margaret River to achieve premium status on the world winemaking stage, Dr Cullity discovered – somewhat by trial and error – that the region's Mediterranean climate (sans extreme summer and winter temperatures) provided ideal growing conditions comparable to that of Bordeaux in a dry vintage.
Humidity levels also proved ideal, and the winning combination of climate, soil and viticulture practices continue to yield remarkable results to this day.
Dr Cullity's first vintage in 1971 may have been a disaster owing to bunch-rot and native birds but today, his legacy continues on in the thriving wine region with 55 sq. km under vine that, while producing only three per cent of Australia's total wine production, commands over 20 per cent of the Australian premium wine market.
TAKUMI CRAFTSMANSHIP, EPICUREAN-STYLE
With craftsmanship sitting at the core of both culinary arts and that of a premium automobile manufacturer, another evening began with a creative showcase of various forms of artistic craft.
Beatboxing champion Kairi and "calligrafitti" artist Mami were both flown in from Japan specially to perform for us, as well as the 60-something or so clients the brand was also hosting. Lexus, luxurious? Sure. But edgy? Hmm.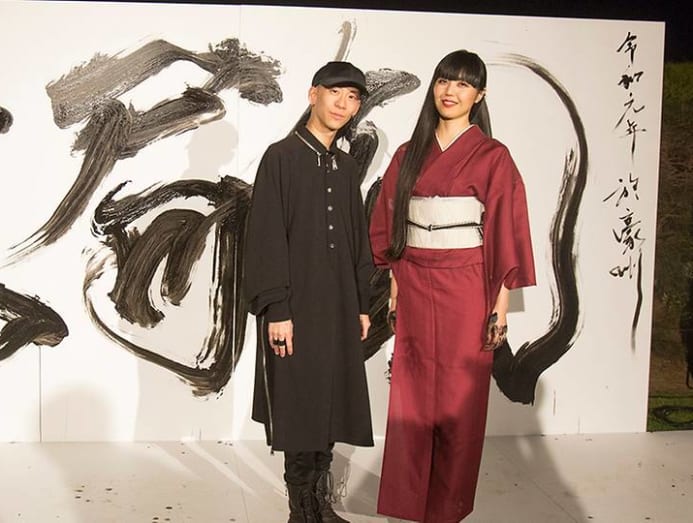 Dinner was yet another grand affair, conceived this time by celebrity chef Palisa Anderson, whose Thai-inspired menu was designed to likewise demonstrate the Takumi spirit of craftsmanship that goes into producing every Lexus vehicle.
In Japan, master craftsmen are known as Takumi and it takes about 60,000 hours of work or training (equivalent to about 30 working years) to achieve Takumi status.
Little did I know at this point, that I would share the stage with not just one but two true Takumis at the Gourmet Village the next day.
I found myself in the Best Seats in the House showcase and who should walk onstage but the youngest and first British chef to be awarded three Michelin stars, Marco Pierre White, together with his mentor, the legendary Pierre Koffman. The likes of Gordon Ramsay and Jason Atherton apprenticed under Koffman, and their own proteges have since amassed more than 20 Michelin stars between them.
As White and Koffman conducted a cooking demonstration for the audience, I feasted on an exquisite cheese platter and sipped the finest Margaret River wine from a crystal glass.
Amazing.
The writer's trip was made possible by Lexus.