What is it like to travel to Antarctica and is it worth it?
It's a rare opportunity to sail to the literal end of the world - no more than 100 passengers can make a landing at any one time - and to experience nature in a way very few others have.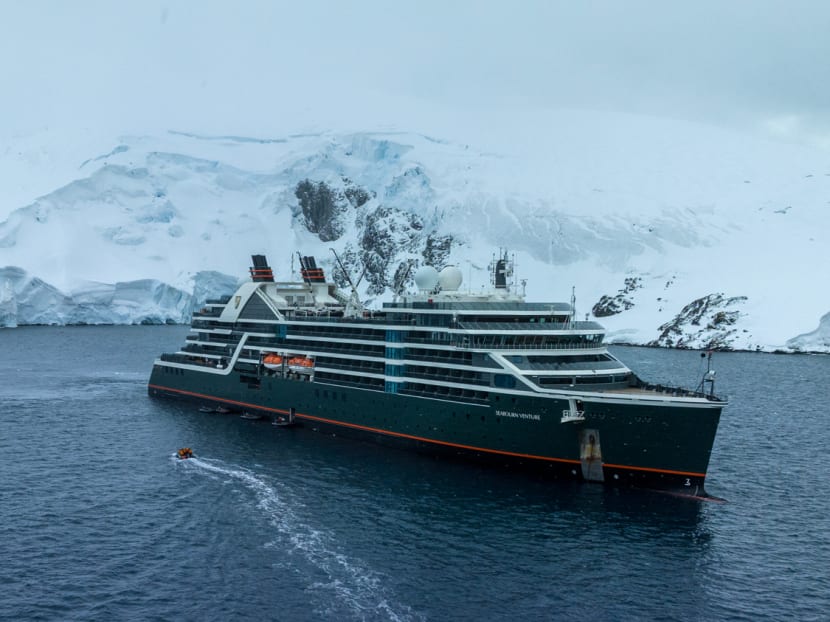 It is now nearly a month since I returned home from my summer expedition to Antarctica on the Seabourn Venture; and the memory that lingers most is of the penguins. Huge colonies of them, like little three-year-old toddlers dressed in black and white tuxedos, as far as the eye can see, milling this way and that on the snow. 
At every stop on our 13-day voyage, we encountered different species - Adélie, Gentoo and Chin-strap - clambering up and down rocks, completely oblivious to the cooing ship passengers standing at a distance. Like seasoned movie stars on a white carpet before a battalion of clicking phone cameras. Diving into the frigid Antarctic sea with the grace of Olympic medalists. Filling the air with their gentle croons and full-throated gargles. Beyond cute and photogenic, especially as they waddled and roamed the nests. 
And also unbelievably smelly. 
That's one thing they never mention in the Seabourn's glossy brochures. That penguins poo everywhere, staining entire swathes of white snow a vibrant red with their fishy-scented guano because of the vast amounts of ruby-hued krill they eat and then regurgitate to feed their young.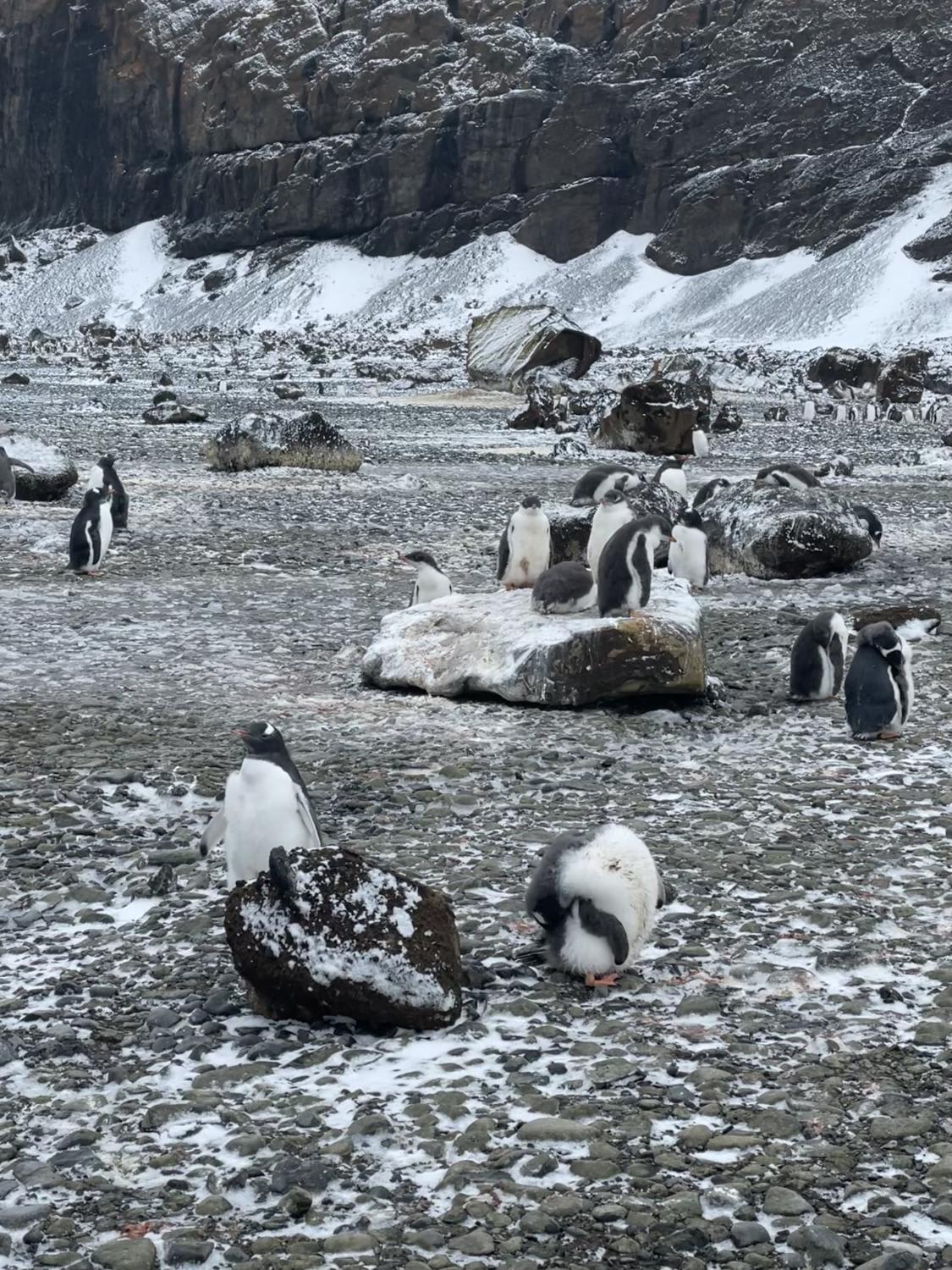 The other thing Seabourn's brochures don't tell you is how introspective and emotional you will get on the world's fifth largest continent. 
Because there's something incredibly humbling about the silence of that vast space. This is raw nature that's literally hundreds of millions of years in the making, and until a couple of hundred years ago, completely untouched by humans. Its 12 million sq km mass of forbidding snow-clad interiors - the glacial ice-sheet averages 2300m in thickness, and in some parts, 5000m - are edged with towering granite mountains and giant icebergs whose compressed ice emit a soft, otherworldly sapphire blue. 
Here, time slows to a breath. Occasionally, the stillness of the water ripples with the passage of a humpback whale. Or a giant boulder suddenly moves and you realise that it's actually an elephant seal, stirring in its nap.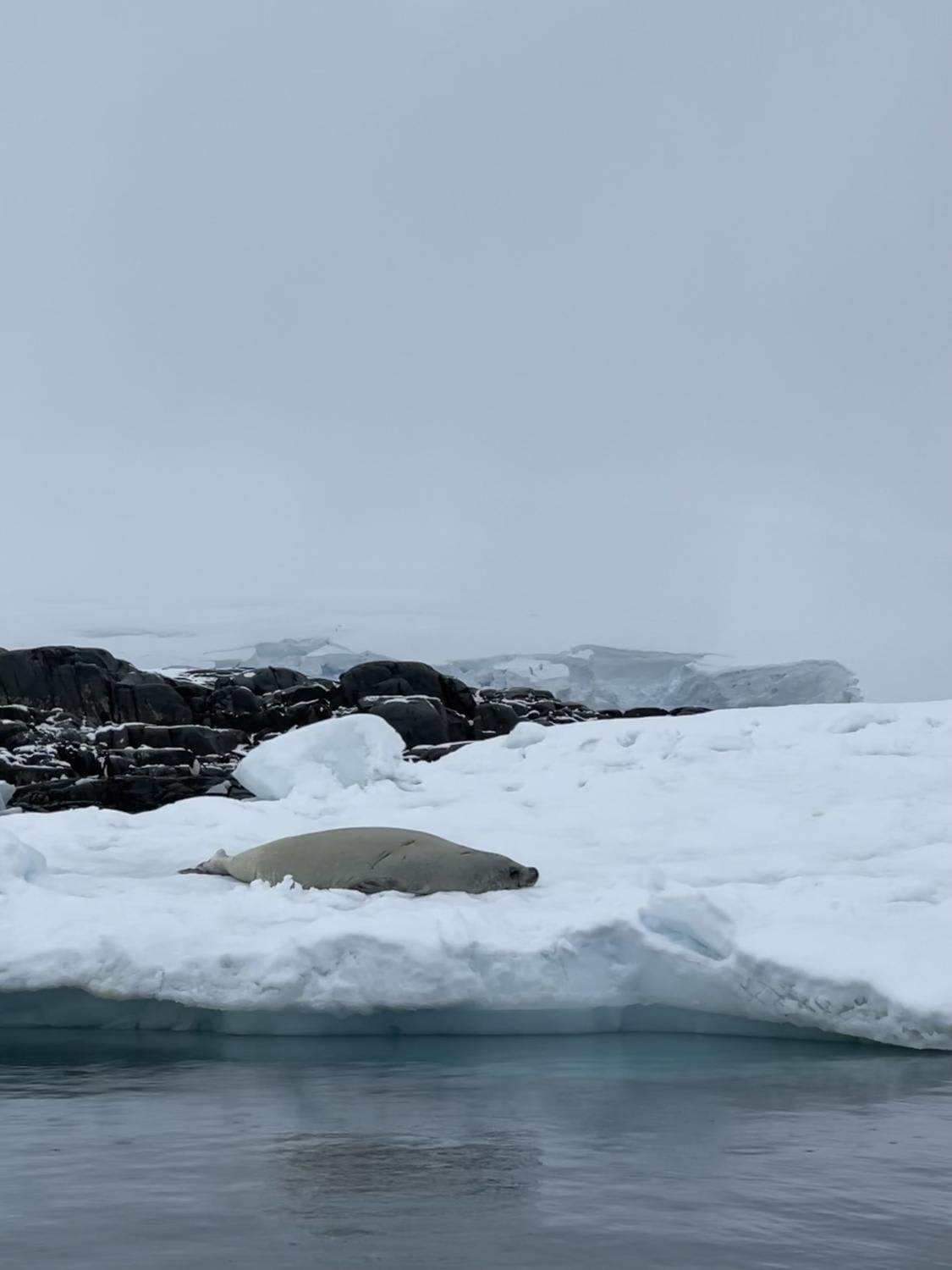 One day, after an afternoon kayaking in Port Charcot and communing with Orca whales, Gentoo penguins and Antarctic terns, a passenger was defrosting in the Venture's pine-panelled sauna which features a floor-to-ceiling glass window. The view of the glacial mountains, as you can imagine, was stunning. A movement below caught his eye. Two giant humpback whales breached the surface, lazily turning their white striated chests up to the sky before sinking back into the metallic blue water. 
That's the sort of thing that happens in Antarctica. Just when you think you've seen it all, something crazy like this, straight out of a National Geographic special, takes place. The only thing missing is David Attenborough on the soundtrack.
That evening, over a dinner of asparagus soup and grilled lamb chops, the conversation turned to the day's excursions. Photos were exchanged. Little vignettes were shared, our words punctuated by "Wow!" and "It was just amazing!" The consensus was how incredibly privileged we all were to be able to experience these moments.
Though most of us were relatively seasoned travellers, not a single one of us was taking for granted the gift that had been bestowed on us - this rare opportunity to sail to the literal end of the world and to experience nature in a way very few others have.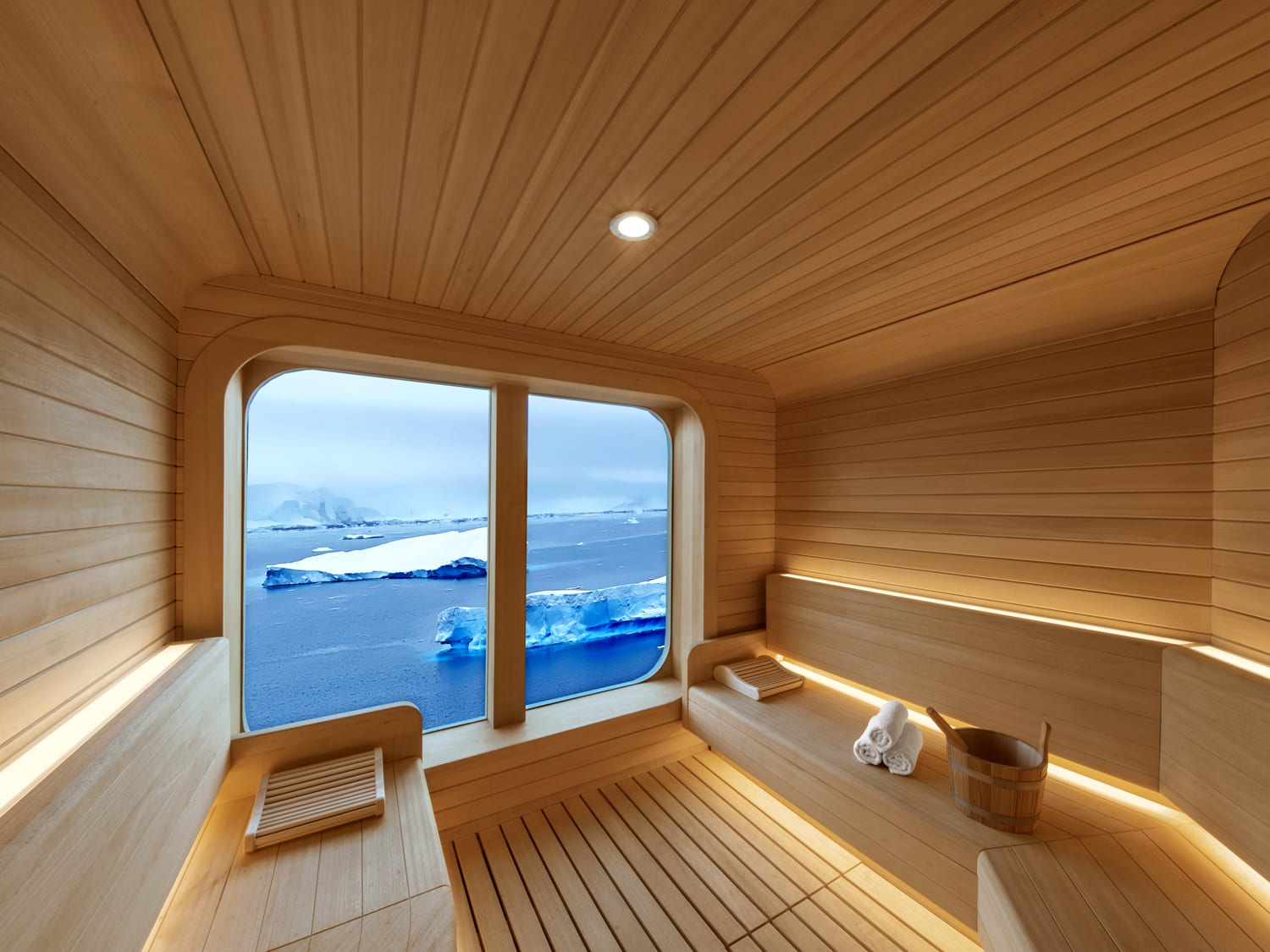 This summer, a record 106,000 tourists visited Antarctica, though this number needs to be put into perspective. Nearly 47 million tourists dropped in on pre-pandemic Paris in 2019. In that same period, Singapore had over 19 million visitors and London, 21 million. By contrast, a raft of international treaties means that only a clearly demarcated area of Antarctica, measuring barely 1 per cent of the entire landmass, can be visited. The rest of the continent can only be accessed by small research teams. 
Meanwhile, only ships carrying fewer than 500 passengers are permitted to land on Antarctica, and then, no more than 100 passengers can make a landing at any one time; the rest can only cruise by. During each of its 10 annual summer voyages through Antarctica, the Seabourn Venture carries a maximum of 264 passengers in 132 all-verandah suites.
In other words, despite the tourist stats, only a small number are actually visiting Antarctica, with strict biosecurity protocols governing each visit.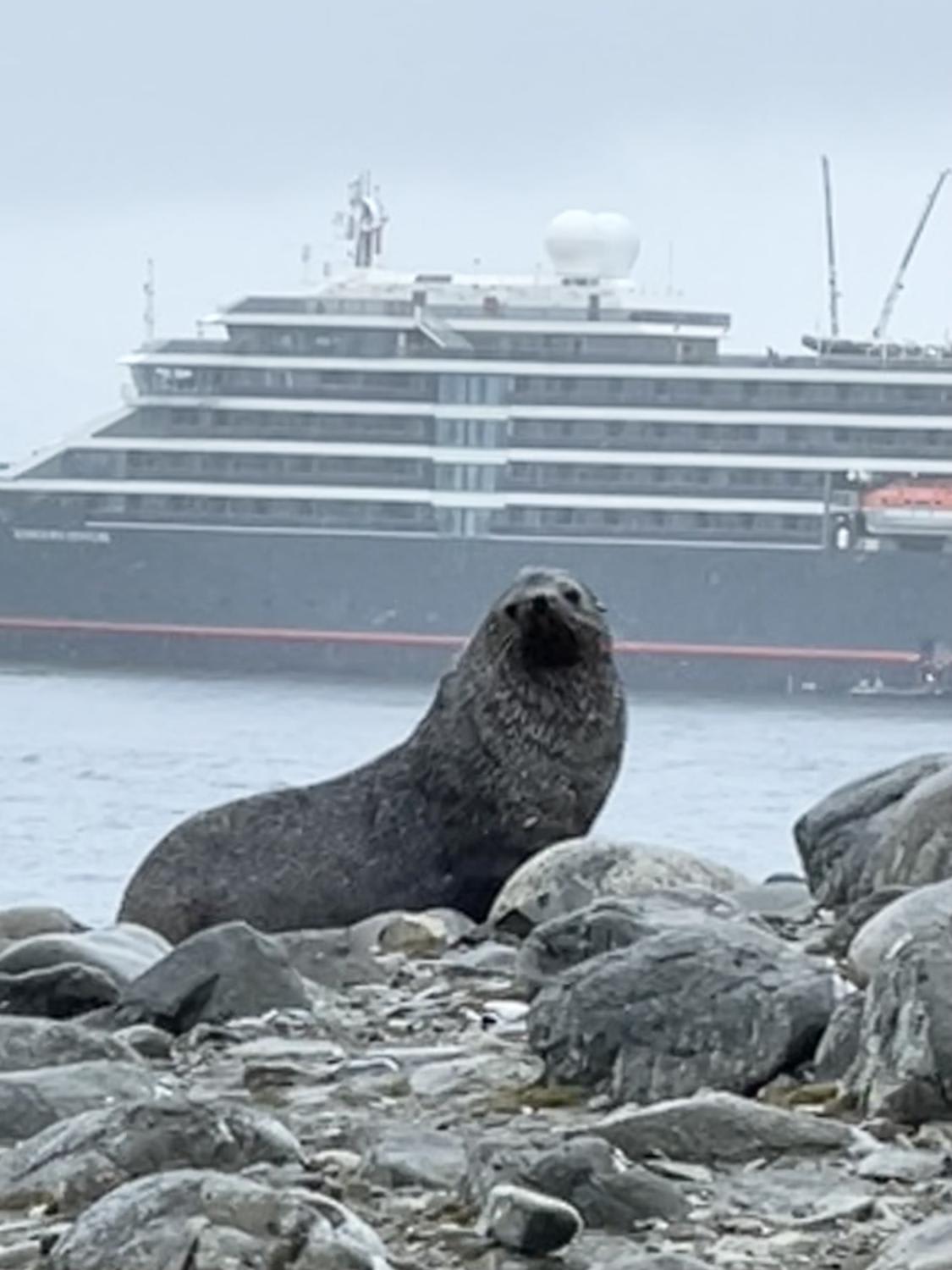 The other reason why no one is seeing a mass stampede south is the cost. Voyages on the Seabourn Venture - which is, admittedly on the higher luxury end of the market - start from US$12,500 (S$16,666) per person; though, again, putting things in perspective, this fare includes internal transfer flights from Buenos Aires to Ushuaia where the ship docks, full board, free-flow alcohol, Zodiac cruises, land excursions, expedition boots and cold-weather jackets. 
What made the voyage even more memorable was how much we actually learnt - not something one normally says about the average holiday. Every evening, before cocktails and dinner, we would all gather in the cavernous Discovery Center auditorium where various members of the ship's 26-plus expedition team of biologists, historians and naturalists gave engaging talks on everything from the migration patterns of whales and shifting plate tectonics to the biology of krill and the importance of the Antarctic Circumpolar Current to the world's ecosystem and climate change.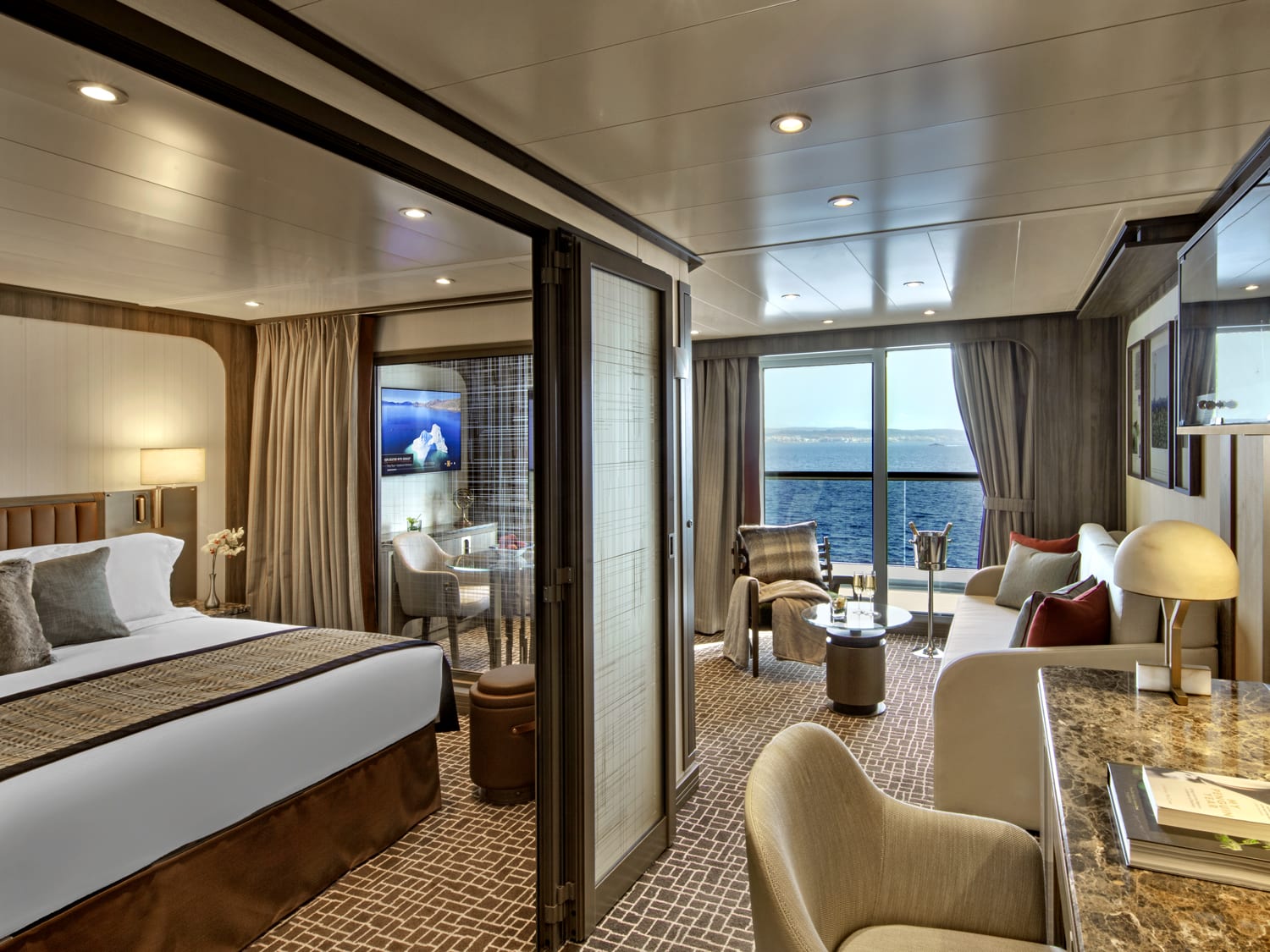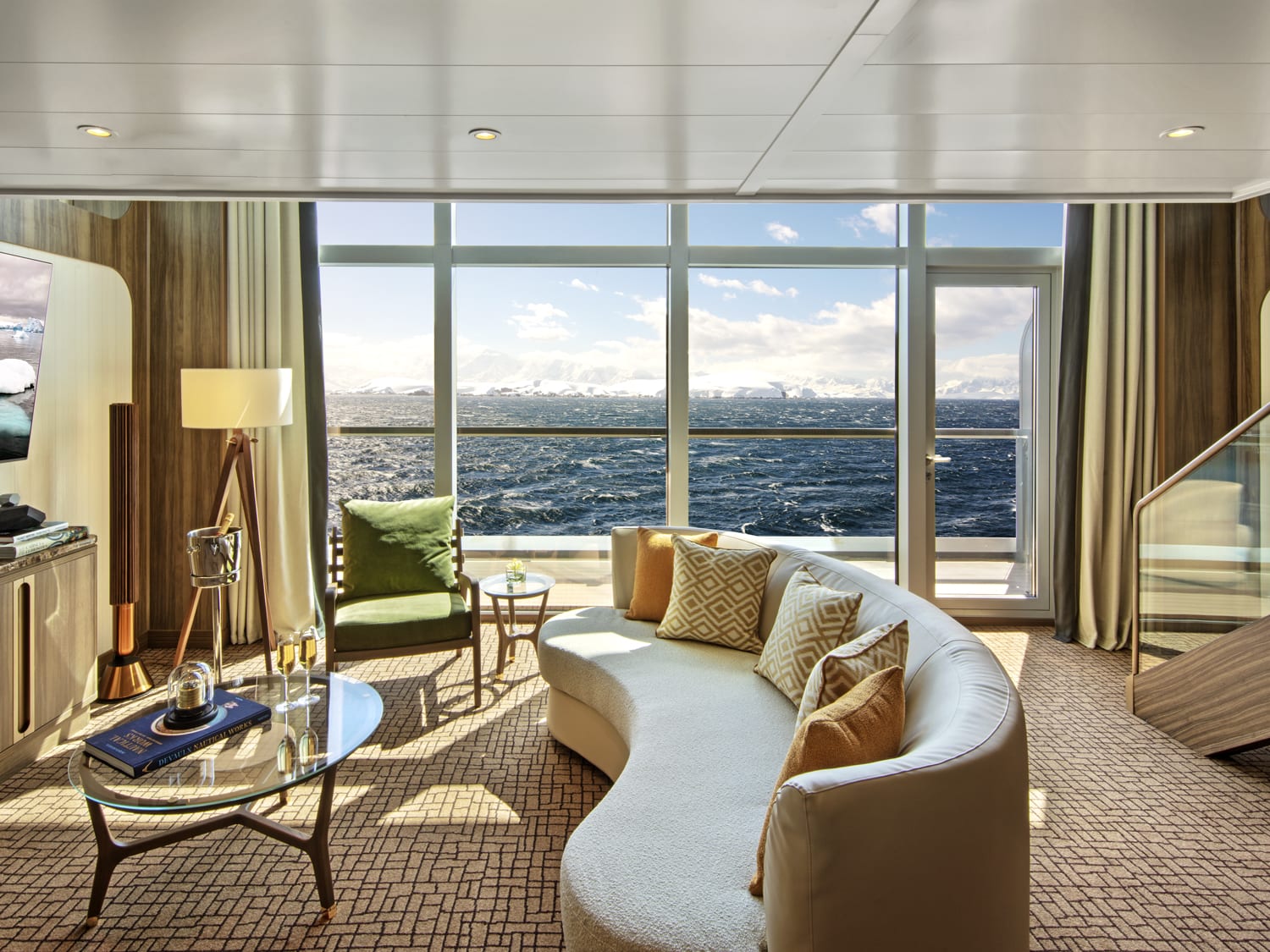 "Become an ambassador of Antarctica," one of them urged us towards the end of the voyage. "Tell your friends, your family. Tell them how important this place is. What happens here directly affects the rest of the world."
And so, there may be, in the end, many reasons for visiting Antarctica. The sight of a scrum of penguins porpoising through the water as we kayaked between icebergs through the mirror flat waters of the Rallier Channel is one. Or clambering into a state-of-the-art seven-person U-Boat Worx submersible and plunging 110m to the bottom of a live volcanic caldera at Deception Island. (Yes, really.) Watching a pod of dolphins race ahead of the Venture's bow as we sailed through the Beagle Channel is another. 
But chief among these reasons is the unexpected emotional tug all of us felt as we sailed back into Ushuaia, the main port from which most Antarctic expeditions set off - a sense of responsibility that sat gently below the surface of our collective memory of fluffy baby penguins, minke whales feasting on krill, the awesome radial glacier spilling off Mount Bridgman, tiny sea stars and corals at the bottom of the Antarctic sea, Snow Petrels floating high above our ship, and below us - without a care in the world - crabeater seals daydreaming on bobbing icebergs.
Cue David Attenborough. 
www.seabourn.com Each Antarctic summer, Seabourn offers 10 voyages ranging between 11 and 22 days on two expedition ships, the Venture and the Pursuit, the latter due to come online in mid-2023. Prices start from around US$12,500 per person, twin-share, for an 11-day cruise.