What is it like to attend a fancy gala party in Singapore – on Zoom?
The coronavirus pandemic has necessitated the implementing of safe distancing measures, but in the world of fundraising balls, the show must somehow go on, even if it happens on a screen instead of in a hotel ballroom.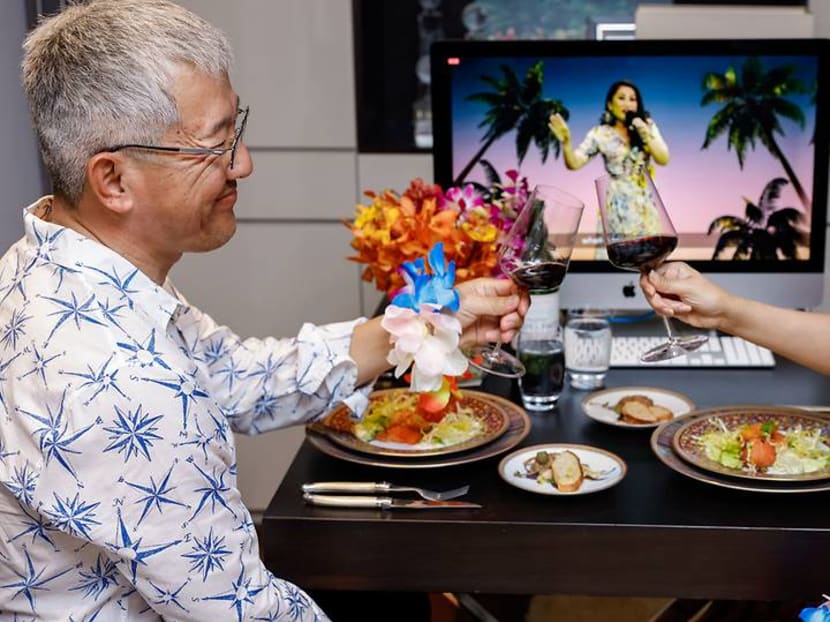 Welcome to ball season 2020, where the party is delivered to your doorstep like an extravagant Deliveroo. In the years before COVID-19, this would be the time of the year when society's elites typically undergo dramatic transformations into modelesque glamazons draped in glittery bling and lavish designer gowns, all in the name of raising funds for various charitable causes – while providing fashion fodder for the pages of glossy society magazines.
But things, as we are all aware, have changed. With safe distancing regulations still in place, many charities have had to grapple with tough choices about how to proceed with their annual black tie gala events – one of their key sources of fundraising – this year. While some have chosen to postpone or cancel this year's events, others have chosen to go virtual instead and hold their balls via Zoom.
Most recently, Dover Park Hospice, which provides holistic palliative care to patients, made the decision to host its annual charity dinner online. Curious about how a social event would be executed in the absence of a red carpet, photo wall and bottomless glasses of champagne, I accepted an invitation to attend.
On the day of the event, after eagerly unboxing the parcel, I realise that in keeping with the theme of Sweet Summer Nights, I am encouraged to sew myself an orchid garland using the fresh flowers from the bouquet. Instead of mangling this arts and craft project, I decide it is better for the orchids if I simply thrust them into a jar of water, which is exactly what I do.
Then, I turn back to my laptop until it is exactly 15 minutes before the event starts at 7pm.
Hastily, I change into a cocktail dress which has been hanging at the back of my closet since the start of the circuit breaker period. To be honest, it smells a little musty but what do I care since nobody can tell through a screen. I do, however, take a split second to swipe on some lipstick for the Zoom camera, wondering if everyone else has taken a similarly laissez faire approach to primping for this gala.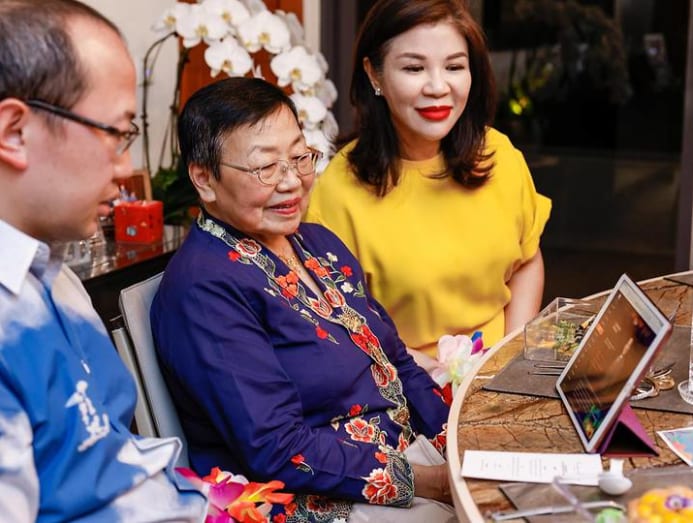 As a steadfast introvert until I've imbibed at least a glass of wine, I am secretly glad I can forego the usual niceties of mingling with other guests before the event starts. But as I browse the website that has been specially created for the ball and click through the listings of artwork for the silent auction, I realise it is a little hard to recreate the festive mood of a grand party alone at my dining table. The Zoom room, where guests can log into to hobnob in lieu of an actual lounge in real life, does not open till later in the evening.
Feeling a little lonely, I scroll through Instagram – the irony that I would be doing the exact same thing even if I were in an actual ballroom is not lost on me – and discover another friend who is also attending this "event". We chat a little before the conversation trails off so I turn to my meal and tune in to the entertainment that has been planned.
Host Denise Tan, a Gold 905 radio DJ who is best known for her role in Dim Sum Dollies (and who has a Makan Kakis food series on CNA Lifestyle), performs a zany skit dressed as a sunflower and Dover Park Hospice's choir presents a medley of Abba songs. Somewhere in the background, my two cats get into a nasty brawl as they hiss and claw at each other. I desperately wish I could flag down a tuxedoed waiter to fill up my glass. Instead, I grab that bottle of wine that came with the delivery and take a deep chug before I step away from my screen to break up the fight. 
I really wish I were in a fancy hotel ballroom instead.
By the time I return to my computer, it is finally time to enter the virtual lounge. There are already a number of familiar faces on my screen, including Dr Karen Soh, co-chairman of the Dover Park Hospice Fundraising Committee, Dr June Goh and businessman Richard Eu. Joy Tan, a partner at Wong Partnership, starts crooning a delightful ditty, as the rest of us sit back and nibble on dessert. It feels more like a virtual happy hour than a glamorous gala but then again, it is not like most people are in the mood to dial up the glitz right now.
It turns out I was not underdressed after all. The guests have opted for a much more relaxed dress code with women mostly in cheery floral outfits and men in collared shirts. I can't quite tell if people were matching their smart-looking tops with shorts on the bottom but in this Zoom age era, nobody really cares right?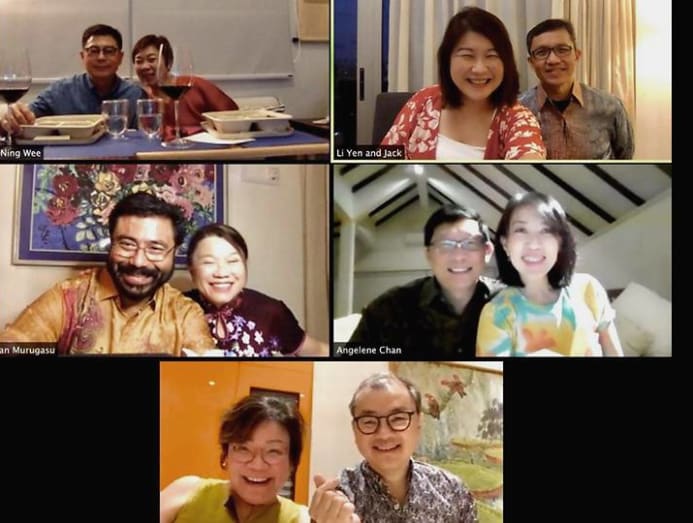 Later on, Dr Soh, who wore a bright yellow Self-Portrait dress, told me that she too got home from work and went straight to Zoom for the event. Still, she admitted, "Although I am mostly dressed down in scrubs on regular days, I do miss doing the dressing up thing and hanging out with my friends. However, this year's gala theme is casual and light, which is much [better] suited to the virtual set-up."
Indeed, if there was a common thread of conversation, it was that everybody can't wait for a return to a time when we are able to socialise in larger groups again because there really is no substitute for the camaraderie of meeting in real life.
Nevertheless, by the end of the night, when it is announced that the event raised S$1,043,000, we are reminded of why we still get together, even virtually, in support of the things that are worth it.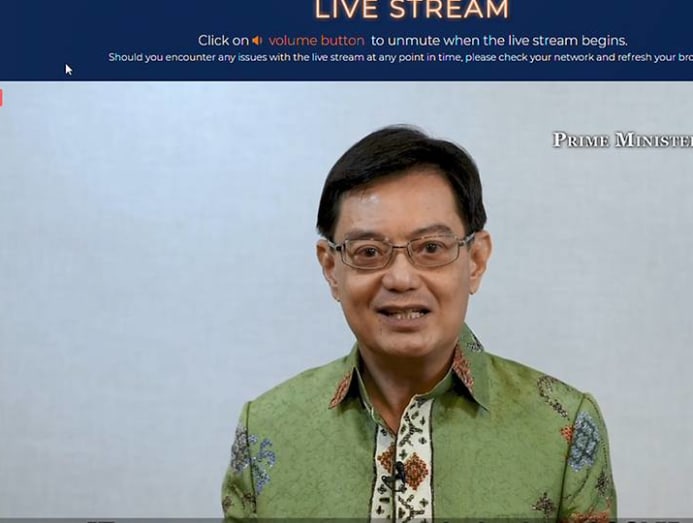 As guest-of-honour Deputy Prime Minister Heng Swee Keat said, "If there is a silver lining from this crisis, it is how this virus has strengthened our sense of common purpose as a nation and brought out the best from each of us… This is the spirit of the Singapore Together movement, where everyone steps forward to play his or her part, strengthening our collective resolve to overcome this crisis."