How to be a 'promad': What is 'promadic travel' and why should you care about it?
A new generation of luxury travellers called 'promads' are in search of truly sustainable hotels and wellness experiences that transform their lives for the better.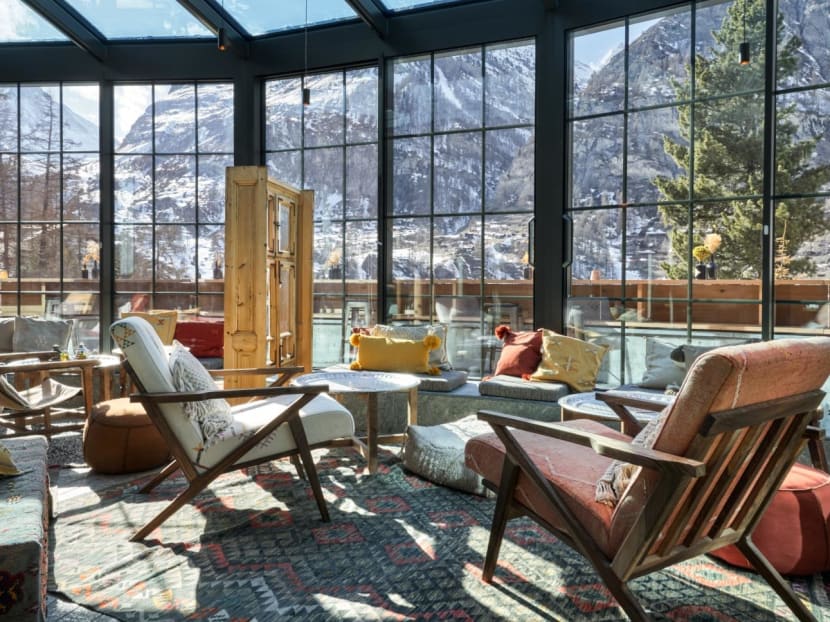 Remember the days when holidaying at home was the only type of travel we did? When revelling in birdsong and rediscovering local green spots were the highlights of the month? With travel back in full swing, it's easy to forget our promise to be more thoughtful, sustainable travellers.
Well, that's not the case if you're a promadic traveller. In 2019, Design Hotels coined the term 'promadic' – a portmanteau of progressive and nomadic – to describe a type of traveller guided by the principles of sustainability and wellness.
"The promadic mindset has flourished in recent years, propelled by a renewed consciousness around travel following the pandemic and compounded by material shifts in consumer social, environmental and cultural attitudes," says Sarah Doyle, VP Global Brand Leader of Design Hotels.
A recent survey conducted with their community found that 83 per cent think sustainable travel is vital and 93 per cent would skip an over-touristed city in favour of a lesser-visited destination, demonstrating that promadic travellers are a niche that cannot be ignored. "Travellers no longer seek isolated resorts that repeat experiences they can have at home: they want true cultural immersion, transformation and knowledge," stresses Doyle.
From the hotels they choose to the experiences they pay for, promadic travellers look for brands that align with their ethos. More and more hoteliers are sitting up and taking notice, but there are those who blazed the trail way before a catchy name was coined for this tribe.
Sonu Shivdasani, founder, CEO and lead designer of Soneva, is a prime example. In 1995, he opened Soneva Fushi in the Maldives, a spartan yet luxurious resort with wellness at its core – a completely groundbreaking offering when it launched almost 30 years ago.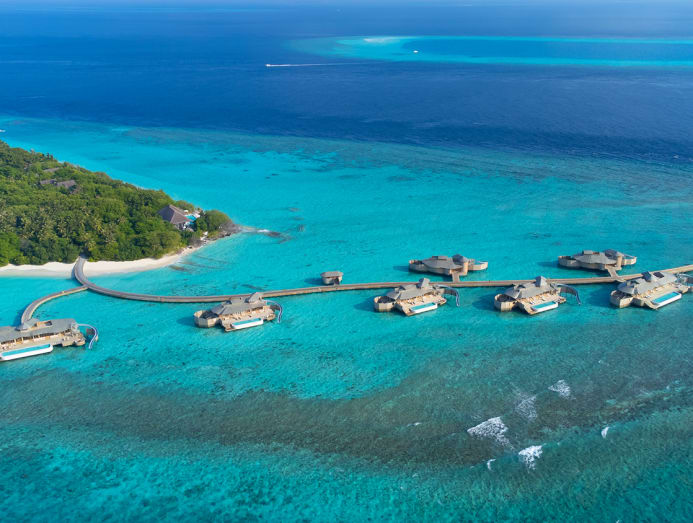 "Wellness permeates all that we do at Soneva: Our sustainable, barefoot philosophy that reconnects our guests to the earth; our life-affirming natural locations; our delicious yet health-focused cuisine; and our life-changing guest experiences," said Shivdasani, who was recently awarded the Order of the British Empire (OBE) for services to tourism, sustainability and charity in the King's New Year Honours 2023 Overseas and International List.
Soneva Fushi was the first of its kind, and is largely seen as the archetype sustainable and wellness resort where emphasis is placed on becoming a better person inside and out. While holidays often conjure indulgence, Soneva hopes to enrich guests every step of the way, including what they eat and drink.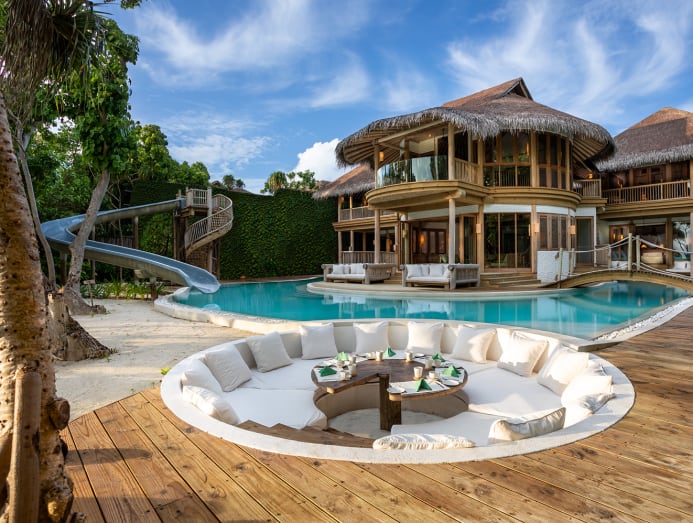 "At Soneva Fushi many of our ingredients, especially in salads, are grown on the island, and at least 70 per cent of the animal protein consumed is sustainably sourced from our nearby sea. Dairy, white processed flour, refined sugar and beef are on the edge of extinction across our menus – we have achieved a more than 85 per cent reduction in these ingredients, the avoidance of which were the basis of the dietary aspect of my own, integrative cure," shared Shivdasani.
THE GREEN CODE
Sustainability is one of the primary linchpins of promadic travel, but the rapid expansion of hotels around the world makes it challenging for the industry to truly become sustainable, unless practices are put in place literally from the ground up.
The 2022 Global Status Report for Buildings and Construction report released at COP27 in Egypt found that the construction sector "accounted for over 34 per cent of energy demand and around 37 per cent of energy and process-related CO2 emissions in 2021", which means that every new hotel built is contributing to over a third of global emissions.
Perhaps the greenest avenue is to conceive and build hotels with the lightest of footprints – a direction taken by Six Senses Ibiza, which opened its doors in 2021. Sustainability was baked in from the beginning making it the first sustainable BREEAM certified resort in the Balearics. "Our commitment to sustainability guides all our actions, whether it be how our land is used to grow food (we run our own organic farm) or how we manage our energy and waste. It informs our efforts to conserve water and source local and seasonal ingredients for the resort's menus, as well as supporting local projects," said Anna Bjurstam, Six Senses wellness pioneer. "Sustainable operations are becoming an expected standard in the luxury travel segment," she added.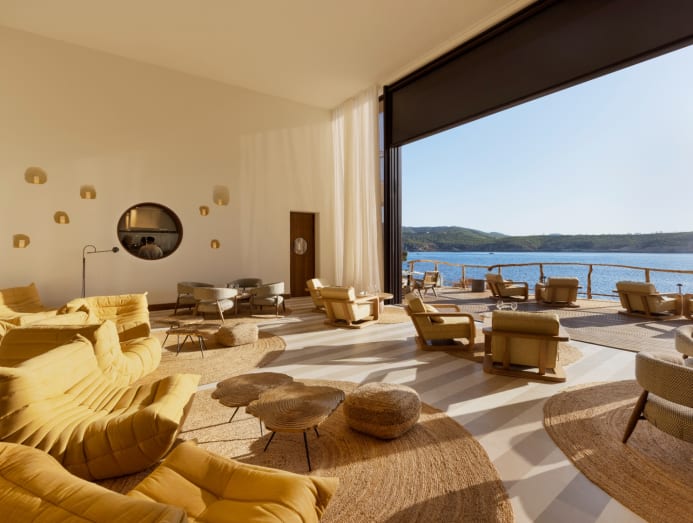 Six Senses Ibiza uses geothermal and solar photovoltaic technologies that have contributed to cutting down carbon emissions by almost 40 per cent. They also have a full-time sustainability team dedicated to driving efforts as well as a Sustainability Fund – funded by a fixed percentage (0.5 per cent) of total resort revenue and additional guest donations – that supports local organisations and companies vying for positive change. An example of the outcomes is their Posidonia project, which involves replanting the local seagrass that acts as a natural water purifier.
But what about the thousands of hotels that already exist? The key is to innovate thoughtfully – and that doesn't mean eschewing single-use plastic alone. At Soneva, it started with a closer look at their already robust sustainable practices.
"In 2008, we realised that our approach towards measuring carbon emissions was incomplete as we were not measuring scope 3, which covers externalities such as guests flying in, supplies coming into our resorts, and more. To our surprise, we discovered that 85 per cent of our CO2 emissions at Soneva Fushi come from this, which the industry in general does not measure. So, we took the simple step of adding a mandatory Environmental Levy to our guests' bills to offset emissions. It was a small change, and relatively small charge, which we found our guests more than happy to accept," shared Shivdasani.
The proceeds go to the Soneva Foundation, which invests in projects that have positive environmental, social and economic impact. To date, the resort has raised over US$9 million (S$12 million) to fund initiatives that Soneva carefully monitors.
For Design Hotels, being serious about sustainability – and attracting a growing group of promadic travellers – fuelled a sea change in the organisation that was once known for curating a list of aesthetically-driven hotels. "In 2021 we appointed a Head of Sustainability to pave our journey as a brand, and to encourage and inspire our hoteliers and community to take accountability and sketch out their own paths," shared Doyle. 
They have also established a set of 10 "Conscious Principles" based on ESG criteria that provide a framework hotels can use to develop their own sustainability initiatives. "Now, to become a member of Design Hotels, hotels must be able to evidence action on at least five of these principles, and more than seven to be listed as a 'Conscious Hotel'."
COME TOGETHER
Progressive brands like Six Senses and Soneva are galvanising the promadic travel community to whom sustainability is incredibly important and self actualisation is the overall goal. "We see this type of traveller as wellness experience seekers. They crave transformational experiences that resonate with them," said Bjurstam.
In November 2022, Six Senses Ibiza held its inaugural Alma Festival, a three-day event centred on spirituality, wellness, and celebration, which Bjurstam sees as "an opportunity to educate guests to make better choices on a personal level and engage in collective projects dedicated to climate action."
Alma Festival is far from the typical wellness retreat that seems to highlight silence and deprivation. It is focused on personal development laced with entertainment and fun, which is part of a broader trend of 'healthy hedonism' that prizes pleasure but in a more meaningful manner. Perhaps there was no better place to do this than Ibiza, revered globally as a party capital, although insiders know where to find the island's slower side.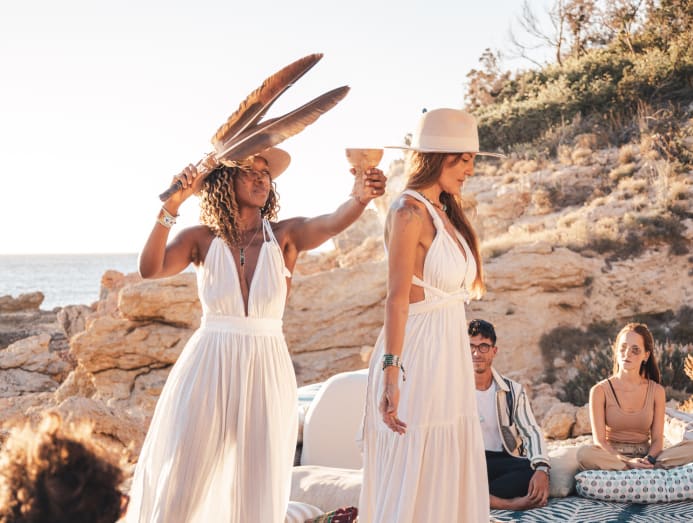 "Alma Festival is a modern approach that challenges traditional stereotypes of wellness. People want to vibe with their conscious tribe, seeking a "healthy high" as a community – rocking out in supercharged fitness classes in the morning, meditating in the afternoon and dressing up in finest boho gowns for the fire ceremony at night," said Bjurstam.
Last year's line-up included environmental leaders like marine biologist Manu San Felixa, alongside inspiring individuals such as London-based wellness expert Jasmine Hemsley and actress and environmentalist Lily Cole.
In September 2023, Soneva is launching the first SOUL Festival, which Shivdasani describes as "a life-enriching festival with a purpose". The 10-day event at Soneva Fushi pitches itself as a global gathering of thought leaders, practitioners, entrepreneurs, investors and enthusiasts in the wellness sector.
"They will gather not only to exchange knowledge and ideas but to manifest them into scalable solutions. It provides an opportunity to experience true wellness from the personal to the planetary," stressed Shivdasani.
On weekdays, guests will focus on their own journey by enjoying intimate workshops as well as one-on-one consultations with renowned wellness specialists. Weekends, on the other hand, will feature a diverse programme of panel discussions, interspersed with "group yoga and meditation classes, healing rituals, live music performances and barefoot gala celebrations on the sand."
While these types of events gather the most committed of promadic travellers, those who want to begin changing their travel habits can start with educating themselves. Design Hotels is launching "The Good Traveller" series, which aims to offer "actionable insight on how to travel better from some of the world's leading experts". They're also introducing a podcast series in collaboration with social impact club, The Conduit.
"As our hotels continue to evolve alongside the changing needs of the promadic traveller, we expect to see more forward-thinking collaborations that engage local communities and offer meaningful cultural exchanges; thoughtfully programmed cultural events and pop-ups; and better storytelling, so the next generation of travellers recognise and appreciate the hotel's conscious efforts," said Doyle.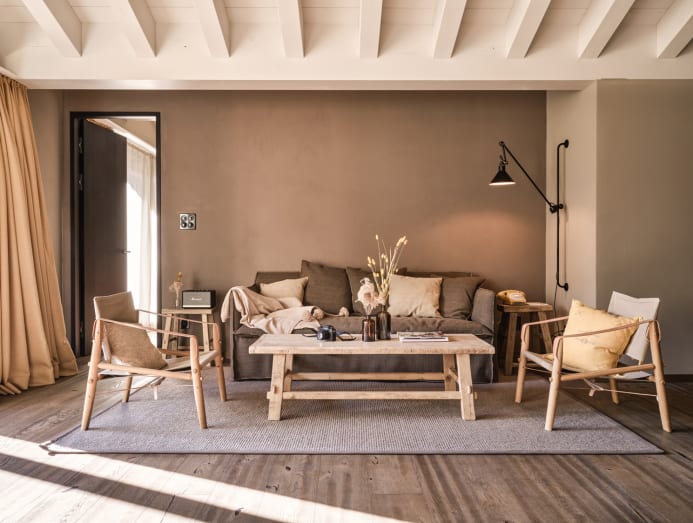 The preferences of promadic travellers reflect the widely recognised shift to experiences in the luxury sector, as well as describes the mindset of millennials and gen Z consumers who put their money on eco-conscious business such as alternative protein, clothing rental and the like.
"Our guests do not have much interest in acquiring material luxury, rather they have an increasing thirst for knowledge and learning. They want meaning, authenticity, and connection. With climate change and its effects so apparent, the world is striving for real experiences. Living in the moment is everything. When guests go on holiday, we don't want them to do the same thing they do at home – we want them to escape, to dream, to feel. For that, you need to experience," said Shivadasani.
Isn't that what we all travel for?