Blue waters, white sand and therapeutic pilates at a luxury wellness retreat
Sometimes, even if we don't realise it, there is absolutely nothing wrong with indulging in extreme me-time – especially with a specially curated dining menu.
It all began when I decided I would train for a marathon to lose some weight. But persistent physical issues like wonky knees, a bad neck from too many hours spent hunched over a laptop and, yes, a weak will, began to make my regular fitness sessions more painful than they were worth.
That's when I decided to sign up for a wellness retreat. While these are not new, the latest slew of holistic retreats offer a lot more than a relaxing getaway, with a plethora of alternative therapies and fitness offerings for motivated holiday makers.
To cater this growing group of health-centric travellers, an increasing number of resorts like The Sanchaya in Bintan and Joali Maldives host a regular roster of visiting gurus to help guests ground themselves, detox their systems and maybe get ripped in the span of a few days. Even tried-and-tested favourites like The Farm at San Benito in the outskirts of Manila have upgraded their treatment menu with a new aesthetics centre that specialises in non-invasive cosmetic procedures like laser therapy and hair restoration.
What caught my eye, though, were the newly launched intensive immersions at Aman Resorts. I loved the premise that the retreat would be tailored specifically to my needs, a refreshing change from many other programmes where a fixed schedule is prescribed to all participants. So off I went to Amanpuri, the group's flagship resort in Phuket and also its first to offer all-inclusive immersions that include integrative medical services, a bespoke programme and even a specially curated menu.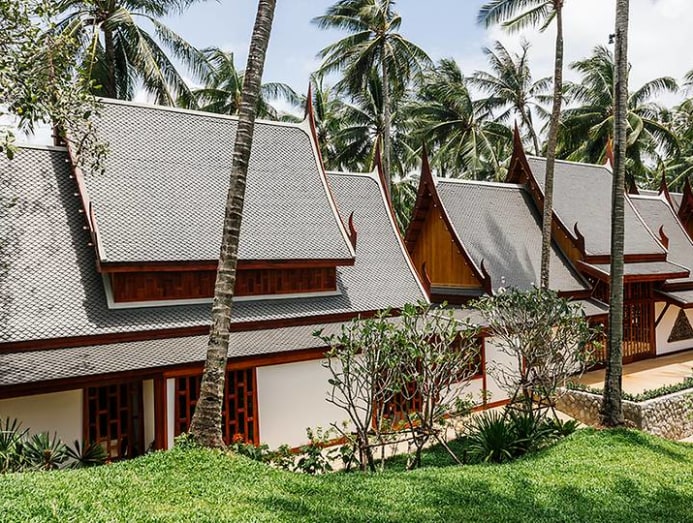 A VIP WELLNESS EXPERIENCE
At Amanpuri, the view of the azure blue waters and soft white sand almost makes me wish I was there just to sunbathe. But before I get lazy, I am whisked off to the holistic centre for a one-on-one consultation with wellness immersion manager David Melladew, an oriental medicine specialist, who does an assessment to determine if there are any underlying root causes to my aches and pains. It turns out I have what is termed a liver blood deficiency which leads to qi (energy) blockages that may have aggravated my neck and knee problems.
Next, I take a high tech 3D body scan where I realise with a shock that two weeks of battling a debilitating flu bug and again, my terrible posture, has made me flabbier and slouchier than I imagined.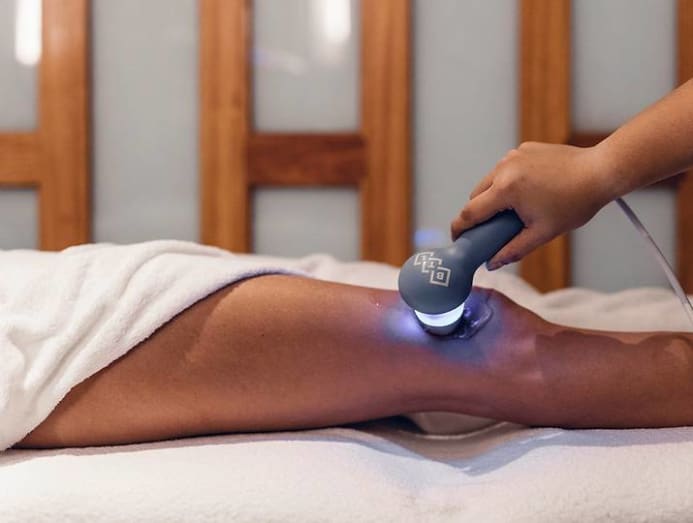 Based on these findings, I receive a schedule for the next three days, ranging from physiotherapy sessions, personal training and Muay Thai lessons to acupuncture and a private therapeutic pilates session.
What strikes me immediately is the amount of individual facetime I have with the resort's wellness experts – there's rarely such a broad range of specialists on staff at a vacation destination.
It is very indulgent and befitting of the resort's usual clientele of the rich, famous and influential but I very quickly learn there are many benefits to such personalised attention for a mere mortal like myself that makes it worth the splurge.

For starters, even though each specialist covers a different area of expertise, the entire team works closely to ensure every session complements the others. This is easier said than done but they manage to pull it off.
I am put through my paces with various fitness trainers who know exactly which of my weak spots to target. The physiotherapist Pop Pimchanok administers a phenomenal ultrasound therapy that provides immediate relief to my tense muscles while the pilates instructor James Jackson works wonders with rebalancing the curvature in my spine that is limiting mobility in my upper back.
In just three short days, my physical issues miraculously vanish (at least temporarily) and for the first time in a long time, I can exercise with little discomfort.
FACING MY FEARS
What I am most apprehensive about is the acupuncture because I am terrified of needles. My skin turns clammy and I keep my eyes tightly shut. Unperturbed, Melladew, a US board certified acupuncturist who is administering the treatment, keeps me distracted by telling me about TCM principals, though I am not sure how much information I actually process.
Nevertheless, I soon realise that needling is actually barely painful – at most, it feels like poking a fingernail in the skin. Somewhere along the way, perhaps as my qi started flowing, I began to feel more relaxed and may have even fallen asleep. I end the session feeling like a weight has literally been lifted off my shoulders.
AN UNEXPECTED OBSTACLE
Surprisingly, what gets me is the food. Mainly because I typically eat whatever my heart desires, I've never known how tough it is to have food restrictions. Here, I'm on a ketogenic diet of low carbohydrates, high protein and lots of vegetables to reduce inflammation. I even have my own specially curated menu with dishes like pasta primavera made with zucchini noodles and raw vegan mushroom soup. The food is delicious and obviously cooked with great care but I soon discover a slight problem.
At breakfast, my order of poached eggs with smoked salmon and avocado (some of my favourite foods) arrives with no bread. I confess I may have considered asking the next table for something from their bread basket. I send a picture of my carb-free meal to my boyfriend who replies with an unsympathetic "#firstworldproblems". Guess I deserved that.
My in-room mini bar though, saves the day. It is thoughtfully stocked with healthy treats such as tea infusions, coconut water, almond milk and vegan chocolate bars to keep the munchies at bay.   
At the end of the immersion, I am gratified to be standing straighter and to have lost some of that flab. But more than the external transformation, it feels amazing to be rid of persistent pain.
I leave with one big realisation – that sometimes, even if we don't realise it, there is absolutely nothing wrong with indulging in extreme me-time, which is exactly what a retreat empowers one to do. There is a limit though, a fitness immersion cannot make me run a marathon but that's okay because I am mentally ready to start running and exercising in earnest again.