Culture from the couch: Museum tours, concerts and plays to enjoy from home
From Paris to London, New York to Berlin, experience the best museums, Broadway plays and music concerts – all without leaving the house.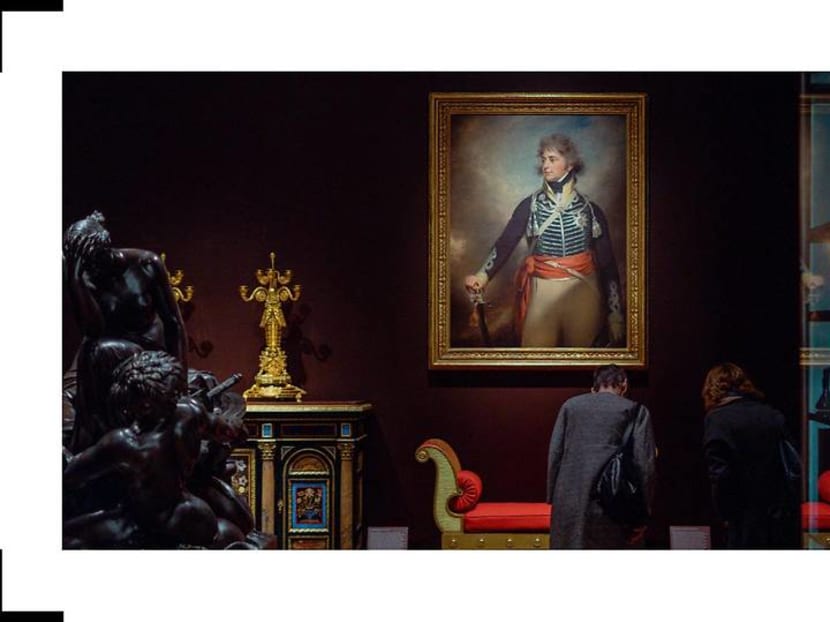 All over the world, museums, galleries, music venues, theatres and opera houses have shut their doors temporarily to slow the spread of coronavirus. But you can still get a dose of culture as you hunker down at home.
The world's most iconic cultural institutions have gotten creative on how they attract visitors and audiences. Physical visits may be ruled out for now, but technology has opened the doors for virtual visits.
From a tour of Paris' Palace of Versailles to a night at New York's Metropolitan Opera, these art and culture activities are just a click away. All you need is a phone or computer, and decent WiFi connectivity, of course.
ROME: VISIT THE VATICAN MUSEUMS
A trip to Rome isn't complete without touring the Vatican City, including stopping by the Vatican Museums, home to one of the world's greatest art collections. Italy is still in lockdown, but tours of the Vatican's seven most popular sites are available on its virtual site, including a breathtaking 360-degree tour of the Gallery of Maps and the Sistine Chapel. 
The latter is renowned for its intricate paintings by Renaissance artist Michelangelo, and this virtual tour lets you zoom in to admire all the details, including that of the showstopping painted ceiling. It may not be as mesmerising as being there in the flesh, but this virtual tour certainly comes close.
To access the Vatican Museums' virtual tours, click here
PARIS: TOUR THE PALACE OF VERSAILLES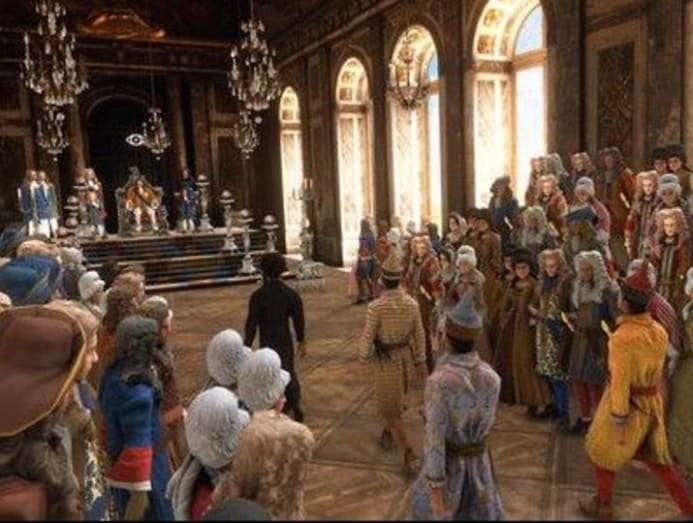 More than just a tour of a historical building, Experience Versailles is a virtual reality game that invites you to live two historical events that took place at France's famous Palace of Versailles – the visit of Siamese ambassadors during King Louis XIV's reign; and the Yew Tree Ball, organised by Louis XV. 
Through a controller, you can manoeuvre around the Palace and visit the Royal Courtyard, Hall of Mirrors, King's Apartments and King's Private Apartments. The educational game, available in both French and English, is also peppered with historical facts and anecdotes, taking you behind the scenes of life in the 17th and 18th centuries as a member of the French Court.

To download the Experience Versailles game, click here
NEW YORK: FASHION EDUCATION AT THE MET
With New York City in lockdown, the Metropolitan Museum of Art, or the Met as it is more commonly known, remains shut. The pandemic has also resulted in the indefinite postponement of the Met Gala, fashion's biggest red carpet event of the year.
A selection of the Met's online exhibitions are available on Google Arts & Culture. If you're an avid fan of fashion history, there are exhibitions on Chanel's romanticism era, Christian Dior ball gowns, Elsa Schiaparelli jackets and Roger Vivier shoes. 
You can also tour the Met's most iconic spaces with the Met 360° Project, comprising six videos covering spaces such as the Neo-Classical Grand Hall, Gothic Cloisters and the Temple of Dendur. The videos are shot with spherical 360-degree technology so you can shift your view up, down and in all directions.
To discover the Met's online exhibitions, click here. Access the Met 360° Project here
NEW YORK: CATCH A BROADWAY PLAY
New York is also famous for its Broadway theatre scene, but catching a live play sadly isn't possible right now. Instead, musical theatre lovers will be glad to know that theatre-streaming service Broadway HD is now offering a free seven-day trial. Over this seven days, you can binge on a host of performances from Broadway, the West End and other theatre venues around the world.
Shows on offer include much-loved classics such as Cats, Kinky Boots, The King and I and the Sound of Music. And if you'd like to continue your subscription after the trial, it's US$8.99 (S$12.90) for a monthly subscription, and US$99.99 for a yearly subscription.
To stream Broadway HD's collection of theatre shows, click here

NEW YORK: NIGHT AT THE METROPOLITAN OPERA
Still in New York, the curtain may have fallen on the Metropolitan Opera for the time being, but the company is now streaming encores of past performances from its Live in HD series. 
Music fans looking to get their opera fix can find the performances on the homepage of the Met Opera, which are uploaded at 7.30pm EDT (7.30am Singapore time), where they'll be available to stream for 20 hours once posted, free of charge. Past performances include Don Pablo, Macbeth and Romeo and Juliet. 
To stream the Metropolitan Opera's past performances, click here

LONDON: CATCH A SHAKESPEAREAN PLAY
When you've watched all there is to watch on Netflix, why not catch a Shakespearean play? The famed Shakespeare's Globe in London, a reconstruction of The Globe Theatre built in 1599 by the famous playwright's theatre company, is now streaming its plays online for public consumption. 
Pre-recorded tapings of past plays, including Twelfth Night, Hamlet and Merchant of Venice have been uploaded to Globe Player, the theatre's streaming service. Rent a play for £5.99 (S$10.60) or purchase it for £11.99, then sit back and enjoy it from the comfort of your own home. Now you don't have to dress to the nines just to visit the theatre.
To stream The Globe's Shakespeare plays, click here
LONDON: EXPLORE HUMAN HISTORY
World-famous objects housed in London's British Museum include the Rosetta Stone, the Parthenon sculptures and Egyptian mummies. The museum tends to get pretty crowded, so a virtual exploration of its 60 galleries on Google Street View might just be a more pleasant experience. Fun fact – the Museum is the world's largest indoor space on Google Street View.
If you'd prefer some company on your visit, try the museum's free monthly podcasts. There are also audio tours where world-leading curators have recorded introductions to 64 galleries so you can go on an adventure taking in everything from Assyrian lion hunts to Chinese jade. The audio tours are free for Apple Music or Google Play Music subscribers, and available to all others with a small fee.

To tour the British Museum on Google Street View, click here. Access the podcasts here
BERLIN: WATCH A CLASSICAL PERFORMANCE
The Berlin Philharmonic is closed until April 19, but the orchestra is bringing its delightful music into homes with the launch of a digital concert hall that's free for everyone. The online repertoire consists of over 600 orchestral concerts spanning more than 10 years, including 15 concerts with the Berlin Philharmonic's new chief conductor Kirill Petrenko. Our suggestion – cook a fancy dinner, grab some wine, and make it a date night at home.
If you're interested in what goes on behind the scenes of an orchestra, documentaries on the history of Berlin Philharmonic, portraits of conductors and orchestra members and projects from its education programme are also available.
To access the digital concert hall, click here
AMSTERDAM: DISCOVER ART BY VAN GOGH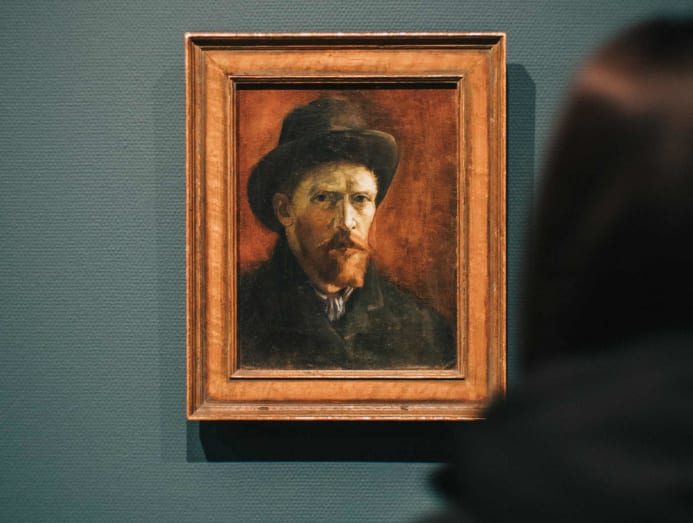 Van Gogh's legendary works – some 600 artworks and 700 letters – can be found in the tragic painter's namesake museum in Amsterdam. The Van Gogh Museum has now opened its doors virtually to visitors. Take a look inside the museum with this Google Street View, and get some insights into his life and art with stories uploaded onto the museum's website. There's even activities for kids, including kids-friendly education videos, and free downloadable colouring pages of Van Gogh's masterpieces.
The museum also has an interactive web app named Unravel Van Gogh, where you can explore the secrets behind some of Van Gogh's best works including The Bedroom, View from Theo's Apartment and Daubigny's Garden.
To access the Van Gogh Museum's online initiatives, click here
SINGAPORE: ART ON INSTAGRAM
Closer to home, the National Gallery Singapore boasts the world's largest public display of modern Southeast Asian art. Although the museum remains open for now, those who do not wish to venture out of home can browse the museum's online collection on Google Arts & Culture. There's a contemporary art collection and one dedicated to modernism. Or reminisce about the Singapore of yore with the collection of local artwork from the 20th century.
In a bid to make its collection more accessible, the gallery is also posting some of its best artwork on its Instagram page. Getting your dose of art and culture is now just a click away on your phone.