Bak chor mee maze ramen and chicken skin yakitori: Niseko's best eats
The definitive winter playground for those seeking to ski some of the finest powder on the planet, Niseko, Japan is also home to eats which go way beyond just fuel to sustain you on the slopes.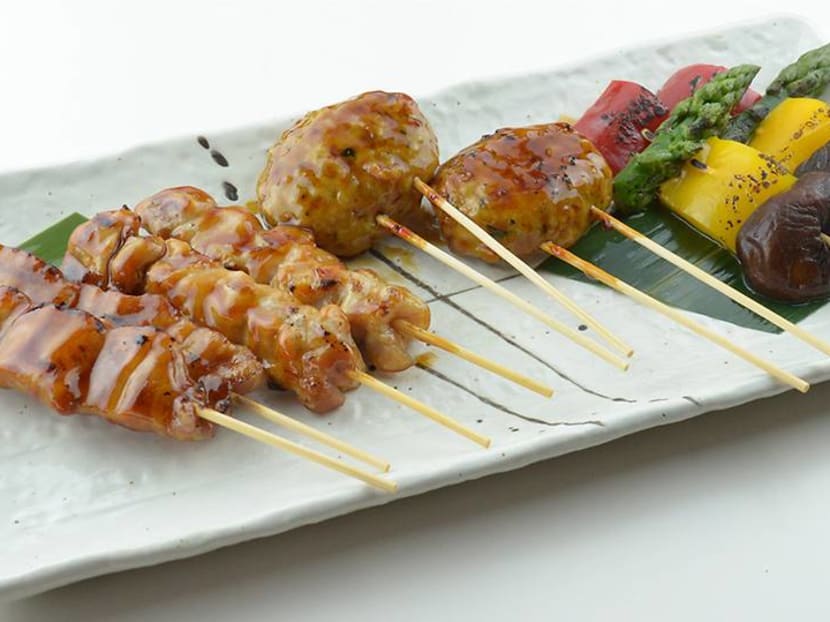 With high-end travellers visiting Niseko in increasing numbers, there are now dining rooms serving cuisine that wouldn't be out of place in Tokyo – or indeed Singapore. But of course there are also homely local spots, many of which specialise in one type of cuisine.
A word of warning: In the busiest winter periods, many places are booked up for dinner weeks, and sometimes months, in advance, so it pays to reserve as early as possible to ensure that you don't miss out. The Niseko region can of course also be visited year round, but bear in mind that some restaurants close completely in the off season.
A familiar face and name for Singapore diners comes at Roketto – Japanese for wild rocket – where chef Willin Low has won acclaim and popularity for his modern take on Singaporean dishes with Japanese twists, perfect for days when the mercury really plummets.

Laksa udon, bak kut teh ramen and braised pork belly on rice are just some of the bowls ensuring that the place is always packed. The interiors are sleek and cool, while the daytime self-service makes for an informal feel.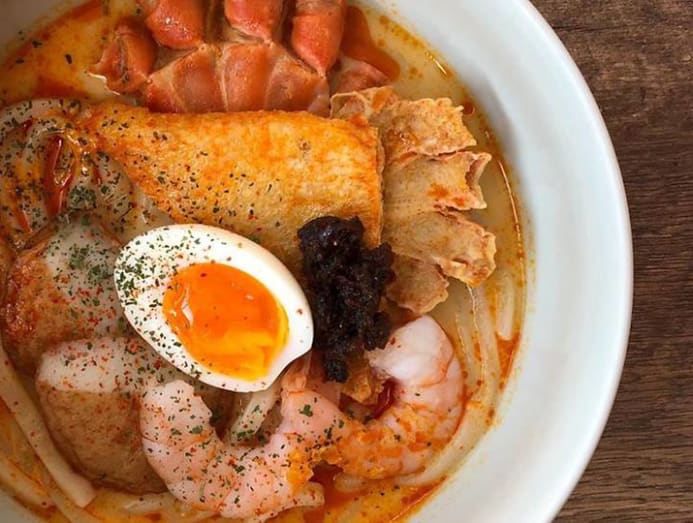 In the evening, the mood changes as it transforms into Roketto Bar with cracking cocktails in partnership with the likes of Singapore's own Nutmeg & Clove or Tokyo's famed Bar High Five. Evening plates like karaage fried chicken and pork donburi bowls help soak up any over-indulgence.
Over in Niseko Village, located between the friendly Green Leaf Hotel and The Hilton with its impressive views of Annupuri Mountain and Mount Yotei, a number of casual spots tempt diners. They sit amid shops that sell local crafts, skiwear and more, meaning you can also hit up the credit card pre- or post-eating.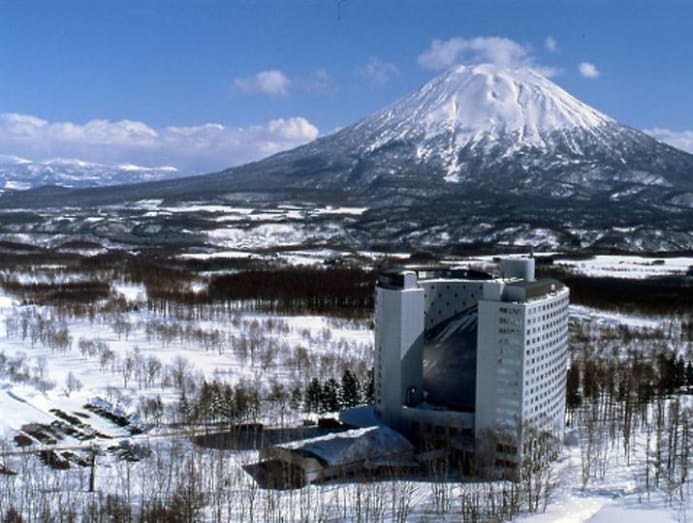 The Crab Shack does more than its name suggests, with good value uni or ikura covered rice bowls, sushi and also an unexpected local favourite of Mongolian style shabu shabu. There's something comforting about cooking your own local veggies – always great quality in this paradise of produce – and lamb cuts, before heaping them over rice with excellent sauce.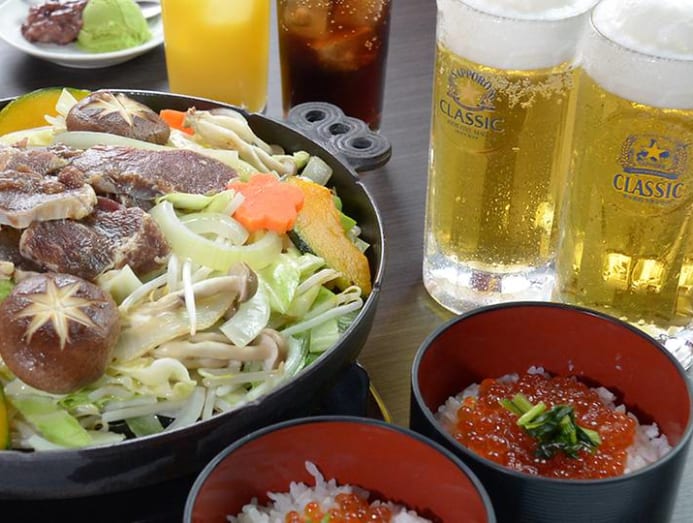 Handily adjacent is Two Sticks, where unsurprisingly yakitori is one of the draws, as are the Alpine chalet interiors complete with a former cable car and a ski rack against the wall. Whether you go for the chicken skin, soft bone or more exotic cuts like heart or tail, with a squeeze of lemon juice, maybe a dab of salt and an ice-cold local Sapporo beer, all is well with the world in this laid-back izakaya.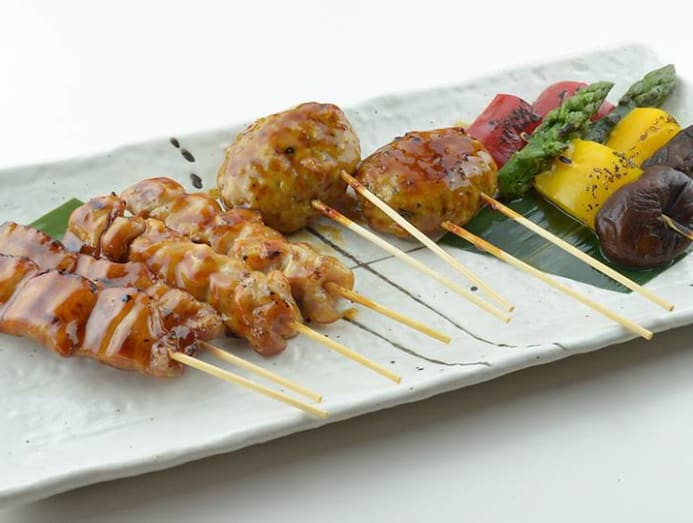 Of course the Michelin Guide has also historically bestowed some of its stars across Hokkaido, although it isn't published every year. The island's capital, Sapporo, is home to heavy-hitters like the three-starred Sushi Miyakawa (which recently opened at the Mandarin Oriental Tokyo) while Niseko features Kamimura that received the coveted nod from Bibendum.
On our most recent visit, the highly-rated restaurant in Hirafu Ski Village was unfortunately closed, but diners are already booking months in advance to secure seats for its French-Japanese cuisine served as omakase menus.
No time in Japan can ever really be complete without sushi, especially when the frigid waters around Hokkaido are so renowned for the incredible quality of their seafood. Over in the town of Kutchan, Chiharu Zushi (no website; 1 Jonishi, Kutchan-Cho, Abuta-gun, Hokkaido 044-0051; +81 0136-22-5477) is one of those places you dream about. A tiny, relaxed sushi joint with fantastic quality fish at really fair prices. The husband and wife team who run it speak a little English and couldn't have been more welcoming or friendly as we walked in off the street.
A tank held maritime treats including surf clam, abalone, scallops and tsubukai (whelk), while the wasabi root floated peacefully in a jar of water behind it. The walls are covered in photos of guests, banknotes and memorabilia, while from the set menus, eleven pieces of sushi with miso soup and salad ran a decidedly fair 2300 yen. Given the experience and price point, it's worth noting that there's a sign saying "December – April dinner time reservation only, meals in two-hour shifts".
Finally, the famous dairy produce of Hokkaido is well worth your time, even if eating ice cream in the snow can feel odd. There's nowhere better than Milk Kobo Takahashi Farm that sits under Mount Yotei and is home to Holstein cows that lead happy lives and produce superb quality milk. This is then turned into ice cream, cheesecakes and cheese tarts, decadent but delicious treats that are well earned after a hard day hitting the slopes.