What you need to know about Chilean Cabernet Sauvignon
Chilean Cabernet Sauvignon has gone from strength to strength in recent years, establishing itself as a solid alternative to its Bordeaux counterparts.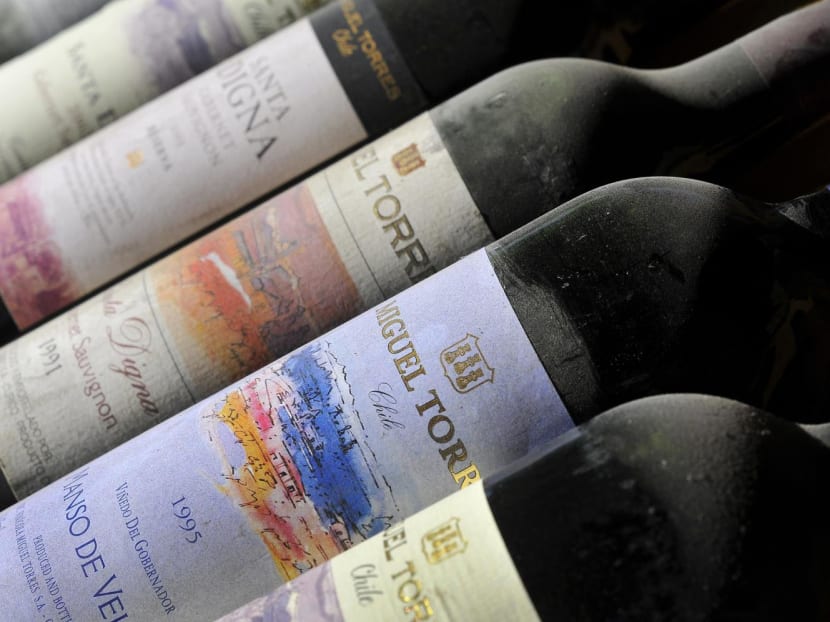 In the spring of 1996, a year after joining Chilean winery Don Melchor as its winemaker, Enrique Tirado stood before his vineyards at the foot of the Andes in a ruminative mood. Although parcels of the vineyards ripened at different times, their grapes were picked at the same time. This, he thought, did little justice to the individual characteristics of the distinctive plots among the vineyards.
"The [grapes from the] parcels were showing us different aromas, different expressions," said Tirado. He decided to divide the vineyards into parcels, managing each one according to its own soil type and vine vigour, and harvesting them at different times based on their ripeness. The practice has since continued at Don Melchor. Today, the winery has 127 hectares of vineyards divided into 151 parcels, each no bigger than a hectare. As much as possible, grapes from each parcel are vinified separately — on average, the winemaking team would combine fruit from two parcels into a tank so they would end up with 75 to 80 different batches for vinification.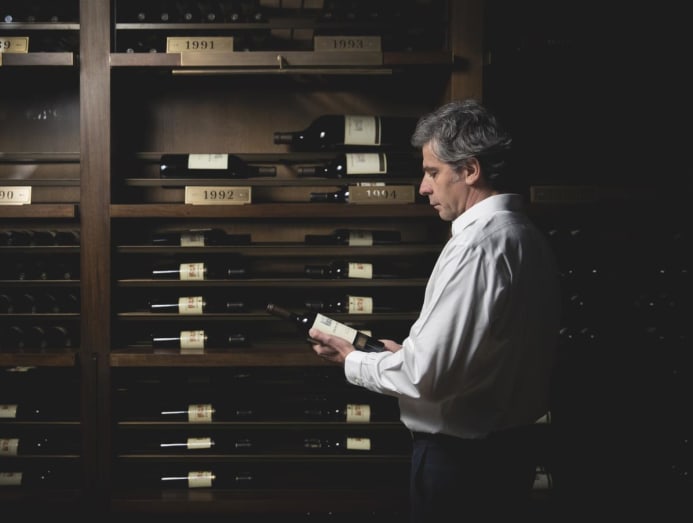 Such a meticulous approach to winemaking — right out of the playbook of top Bordeaux and Burgundy vintners — was rare at the time in Chile. Tirado's efforts have since paid off, helping to turn Don Melchor into one of the finest producers of Chilean Cabernet Sauvignon.
Tirado is one of the many visionary winemakers in Chile who came to the fore in the late 1990s and helped put Chilean Cabernet Sauvignon on the map.
MOUNTAINS AND TEMPERATURE SWINGS
While Chile hasn't completely shaken off its reputation as a producer of cheap or value-for-money wines (a rub-off from the 1980s when the wine industry was building itself on the back of exporting cheap wines), Cabernet Sauvignon — and to a large extent, Bordeaux-style blends — has been leading the country's wine premiumisation charge in recent years. Top wine producers like Don Melchor and Vinedo Chadwick are making complex, expressive potions that'd give their friends in Bordeaux a run for their money.
Mathias Camilleri, master sommelier and associate director of F&B operations at Como Lifestyle, first tasted Chilean wines about a decade ago and felt they were fruit-driven and lacking in depth when compared with Bordeaux wines.
"On hindsight, it was unfair to compare them as they were unique in their own ways," said Camilleri. "Perhaps in the past, Chilean winemakers were trying to replicate the style of Bordeaux, which was fair at an early stage." These days, he added, Chilean wines have found their own unique style; one that pleases the expectations of various customer tastes.
Zachary Tay, head sommelier of Mandala Club, said the line between Old World and New World styles has blurred. "Consumers have moved on from Robert Parker-style [or fruit bomb] wines, seeking a balance of flavours and freshness that is easy to understand. This has forced winemakers to up their game," he said. "[Chilean] winemakers today are better equipped to handle weather variations and make great wine."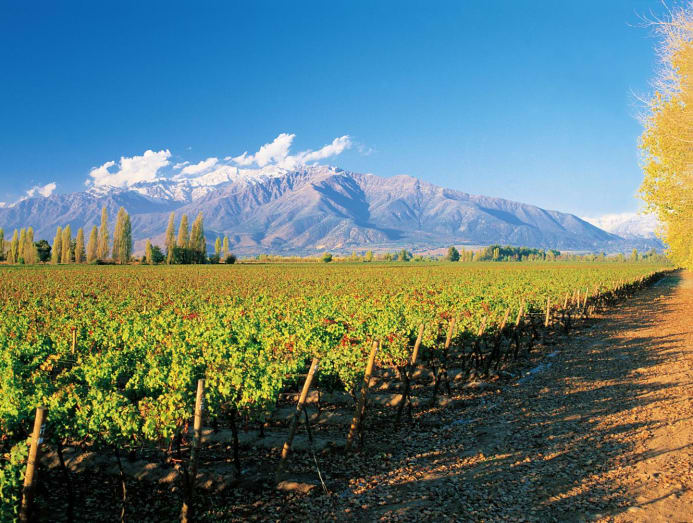 Like their counterparts elsewhere, Chilean winemakers have had to tackle the challenges of climate change in recent years — rainfall has become scarcer. For the most part, though, conditions have remained manageable for winemakers, with some wine regions presenting the kind of micro-climate and terroir that Old World winemakers would secretly love to trade with. 
Chile's geography is unique. The country is a skinny strip of land stretching for 4,300 km from north to south, sandwiched by the Pacific Ocean to the west and the Andes to the east. Its six wine regions are spread across the country, each located in a valley or 'valle'. The Central Valley region, which includes the subregions of Maipo Valley, Rapel Valley, Curico Valley and Maule Valley, accounts for more than 80 per cent of the country's winegrowing area. Here the climate is largely Mediterranean, with coastal hills blocking some of the fog that sweep in from the west, allowing the vineyards to remain warm and dry.
Many top producers such as Vinedo Chadwick and Don Melchor have chosen to set up in Maipo Valley's Puente Alto, which sits at 650m above sea level, under the shadow of the Andes.
"Puente Alto is the best place [for winemaking] in Maipo," said Tirado. "The stony soil has good drainage and is perfect for Cabernet Sauvignon vines. We have this huge influence from the Andes — every night, cold winds descend from the mountains, refreshing our vineyards and creating a good diurnal range."
The diurnal range — the difference between day and night temperatures — is the wine world's equivalent of a Yin and Yang concept. A large diurnal range encourages a balanced ripening of grapes: Warm daytime temperatures promote better sugar development, while cool nights preserve the fruit's acidity and delicate aromas. Elevated vineyard sites, such as Puente Alto, experience wider diurnal swings.
Camilleri said the diurnal range is a crucial factor in fostering grape quality. "It helps slow down the maturity of the grapes in the vineyards to achieve the best possible ripening," he said. "[This is] reflected in the quality of the wine — a harmony between acidity, alcohol, and flavours."
ORIGINAL ROOTSTOCKS
Another key attraction of Chilean viticulture is its pre-phylloxera vines: They were never ravaged by phylloxera, an insect pest that destroyed Bordeaux's vineyards in the late 19th century. The Bordelaise rescued their vineyards by grafting their vines onto imported American rootstocks as the latter were resistant to the pests. Today, all vines in France and Europe, save for a few sites in volcanic soils like Etna's and Santorini's, are grafted onto American rootstocks.
Alexandra Marnier Lapostolle, a French vintner, came to Chile in 1994 and set up Lapostolle Wines, drawn by the presence of pre-phylloxera vines. So did the powerful Spain-based Torres wine family, who set up Miguel Torres Chile, an outpost in Chile's Curico Valley in 1979, and now makes some of the country's finest wines, one of which is a stunning Cabernet Sauvignon under the Manso de Velasco label.
Almost every Chilean winery highlights its pre-phylloxera vines in its marketing literature; a badge of honour that sometimes feels like a subtle dig at their French counterparts. But do pre-phylloxera vines matter in this day and age?
Mandala Club's Tay said: "What others consider to be old vines [in their region], to Chile's winemakers, they are mere infants — Chile's vines are original rootstocks and most are between 50 and 120 years old." Older vines, he explained, produce smaller fruit bunches with more intense flavours and complexity. This gives Chilean winemakers an advantage in producing high-quality wine.
"While high-quality fruit doesn't necessarily make a bottle of great wine, it really does help when you're starting off from a high point. Without a doubt, there's marketing [with the pre-phylloxera vines] but not without substance. I consider it one of Chilean wine's USPs."
CNA Luxury picks five Chilean Cabernet Sauvignon wines you should try.
DON MELCHOR 2020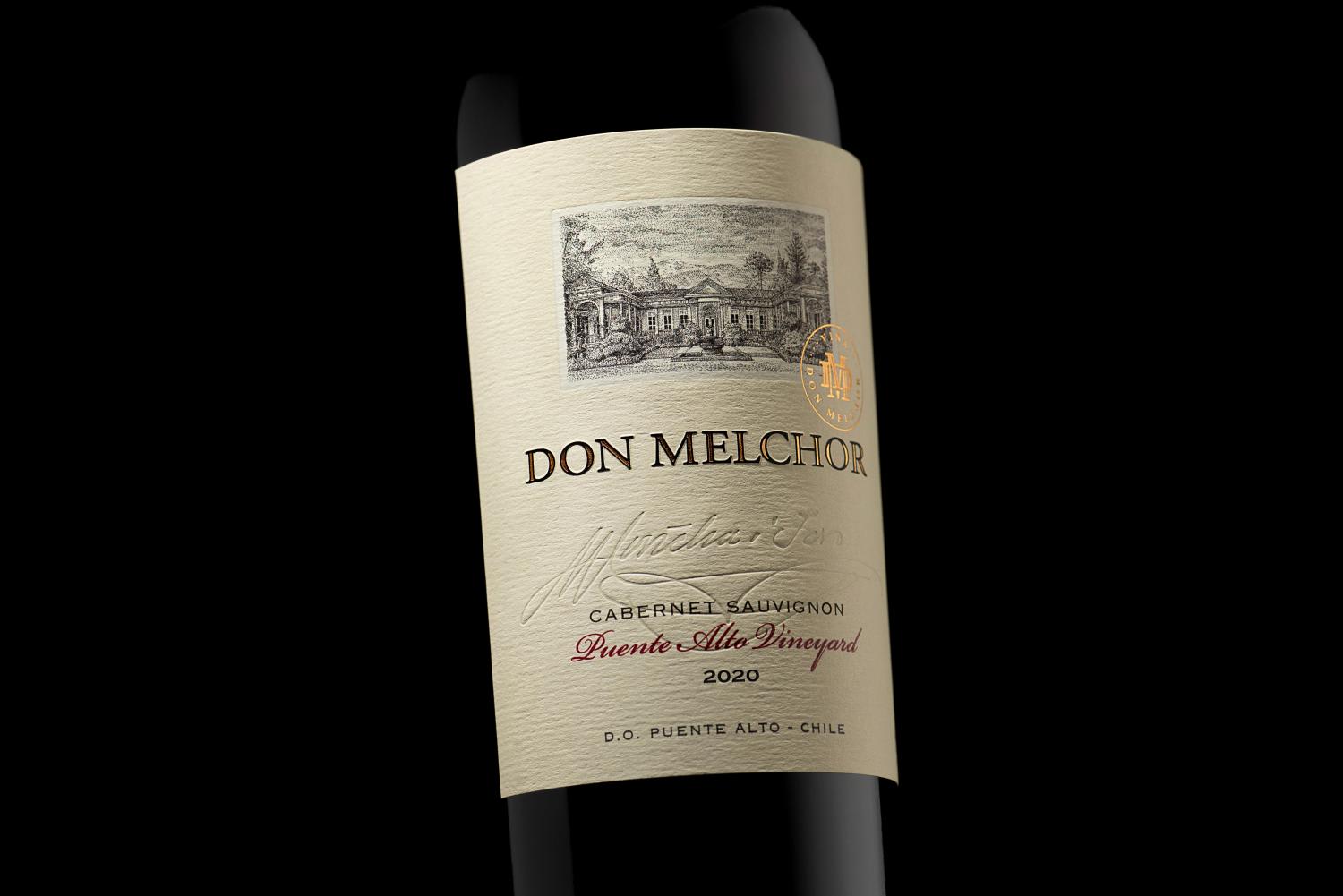 Don Melchor makes only one wine, a Cabernet Sauvignon. This latest vintage is still a very youthful wine, bursting with notes of raspberries and violets. Cellar it for now. We had the opportunity to taste the 2018, which offered a glimpse at how its younger sibling would age: The wine's lush mid-palate of dark fruit was well-integrated with the secondary notes of mocha, spices, and dried leaves.
S$200, from Angra Wine & Spirits. Available from Oct 31.
MIGUEL TORRES CHILE, MANSO DE VELASCO 2018
First released in 1985, the Manso de Velasco was arguably the first Cabernet Sauvignon that showed the true potential of Chile's 100-year-old Cabernet Sauvignon vines. Miguel Torres Maczassek, a fifth-generation member of the Spanish Torres wine family, has been overseeing this Chilean winery since 2010. The Manso de Velasco is known for its intoxicating whirl of red and dark fruit, leathery scents, herbaceous aromas, and spicy touches. 
S$102, from Culina
VINEDO CHADWICK 2019
Ever since its 2000 vintage beat Bordeaux's biggest names to emerge first place in a blind tasting competition known as The Berlin Tasting in 2004, Vinedo Chadwick has acquired something of a cult status. According to winemaker Francisco Baettig, the 2019 vintage is "complex on the nose, with aromas of cherry and raspberries, all framed by delicate notes of sweet spices like cloves and nutmeg, plus some pastries, black fruits, and a floral touch".
S$578, from Crystal Wines
LAPOSTOLLE, CUVEE ALEXANDRE 2019
Lapostolle's Cuvee Alexandre is one of the best Chilean Cabernet Sauvignon ambrosias you can buy for under S$100. The 2019 vintage includes tiny amounts of Carmenere, Cabernet Franc and Petit Verdot. Expect an intense aroma of cassis and liquorice, and a delicious profile of cherries, vanilla, and round tannins. Pair this with a lamb shank.
S$55, from 1855 The Bottle Shop
COUSINO-MACUL, ANTIGUAS RESERVAS, CABERNET SAUVIGNON 2017
Founded in 1856, Cousino-Macul is the only 19th century Chilean winery that is still run by the original founding family. The Antiguas Reservas represents the best selection of Cabernet Sauvignon grapes from the winery's vineyards in Maipo Valley. This is a big and bold Cabernet, with aromas of cherries and blackberries that give way to notes of wood, mint, and dark chocolate.
S$50, from Ewineasia