Get crafty in Bangkok: Where to make your own personalised items and gifts
Creatives in the Thai capital are leading workshops in everything from book-binding to leatherwork, giving visitors reason to venture beyond the malls.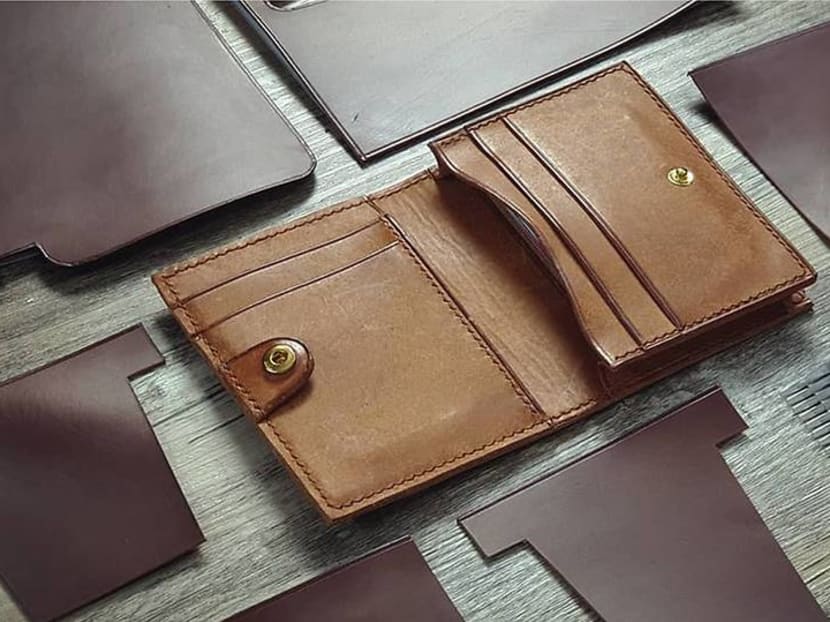 In a way, it is not surprising that Bangkok is proving such a productive climate for talented artisans.
Few cities on the planet foster an anything goes attitude quite like the Thai capital. The country's creativity and penchant for detail, meanwhile, can be witnessed in everything from its array of feted fashion designers to a legacy of craftsmanship in areas such as jewellery and ceramics that can be traced back for millennia.
These various influences are inspiring young creatives to do their own thing and set up workshops.
Even more heartening is their desire to spread the love through a range of classes and courses, ensuring that skills such as leather bag-making, hand-bindery and decoration of ceramics are available for those who want to learn them.
With charismatic guidance available all around the city, why not master some crafts on your next visit?
CHARM LEARN STUDIO
Deep in the heart of Bangkok's Old Town, Chanchai "Bub" Boriboon is helping a student apply underglaze colour to a porcelain bowl.
The setting is Charm Learn Studio, where Boriboon and his friends Nattapol "Mick" Wanaporn and Thanita "Maii" Yothawong are realising a dream that was born and fostered amidst the narrow alleys, golden-spired palaces and packed commercial streets of the city's most historic quarter.
It was in this area that the three spent their childhood before going on to study ceramics at Silpakorn University – a hub for artistic excellence that is one of Thailand's most venerable learning institutions.
After graduating, the trio went their separate ways into different creative and media roles. However, a common love of ceramics and other crafts and artistic endeavours has reunited them in their much-loved stomping ground.
"Virtually anywhere is a great place to do art," said Boriboon. "Wherever art is, it is always beautiful. But we chose to do it here because it is easy to absorb the atmosphere and the history."
Long-established values are to the fore at Charm Learn Studio – despite the relatively tender ages of the early-30-something main protagonists. The tradition of Thai ceramics dates back to the third millennium BCE. And experts regard precious pieces, such as the ones dating from the Sukhothai period (1238 to 1438), as pinnacles of the craft.
A hunger for knowledge and a desire to keep the flame of Thai ceramic craftsmanship burning in modern Bangkok were among the catalysts for the Charm Learn Studio enterprise.
"Although we have experience, it is still a learning process for us as well," explained Yothawong. "We often bring in instructors to help us teach our workshops in order to disseminate greater wisdom that can be passed on to a new generation."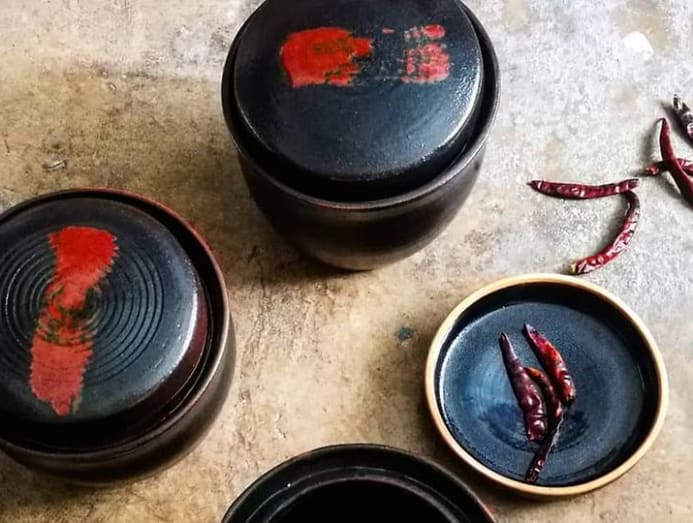 Customers (or friends as the team prefers to call them) can attend a number of workshops including product design and a slow-life organic workshop – each an indication of the value the trio puts on pursuits of a cerebral and sustainable nature.
"Art is valuable and it is beautiful," said Wanaporn. "It is not temporary, like a trend. We want to promote cultural heritage in a way that is beautiful and interesting."
For more information, visit facebook.com/charmlearnstudio95
CRAFTSMANGUS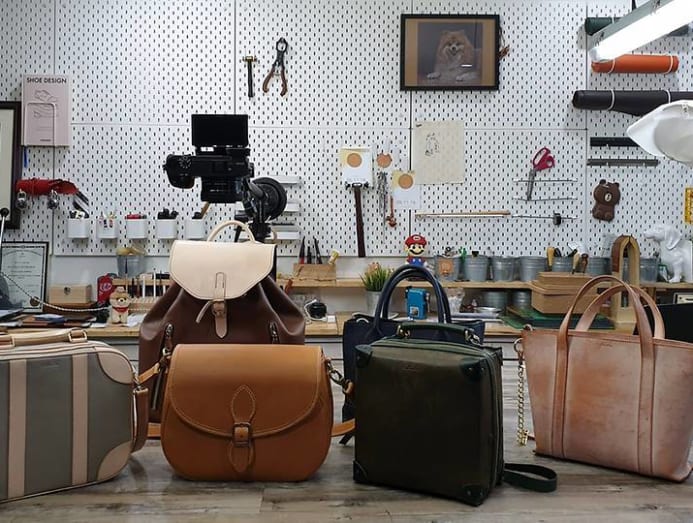 The scene is one of orderly chaos as Bhumipat "Gus" Jansubbakich leads us into his homely workshop in the Sathorn neighbourhood of Bangkok. With just half an hour to spare before students arrive for one of his bag-making classes, Jansubbakich is a little pressed for time.
As he explains the genesis of Craftsmangus, his leather crafts workshop, the flow is broken as his dog offers a series of interruptions. Despite the low-key anarchy, the comforting aroma of fresh leather provides a calming counterpoint.
"I love it," he said of the medium he now bases his career upon. "I love the smell and I really enjoy working with it. Unlike other materials, leather grows with you and ages with you. That's why people treasure leather items so much."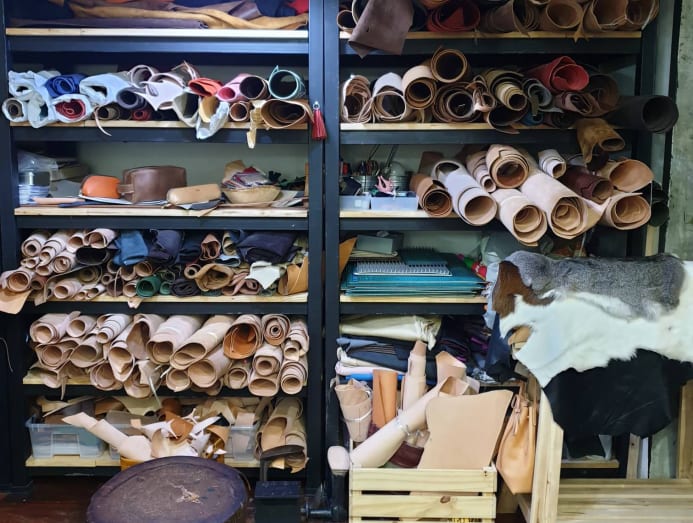 Constructing items of substance has always been a major motivational factor for Jansubbakich. After training as an architect, he moved into the movie industry where he helped make complex props for productions and theme parks such as Universal Studios Singapore. "We did a particularly impressive Tyrannosaurus Rex," he recalled with a wry smile.
Back in Bangkok, he established his own leather brand, Baaah, before setting up his workshop.
"I found that people kept asking me to help fix their bags, so that was where the tuition side of things started," he explained. With assistance from his friend Samart "Khing" Petchsom, Jansubbakich offers a range of courses focused on making men's and women's leather accessories, including bags and mobile phone cases. He also does YouTube tutorials on creating varieties of bag patterns for aspiring leathersmiths who can't attend his workshops.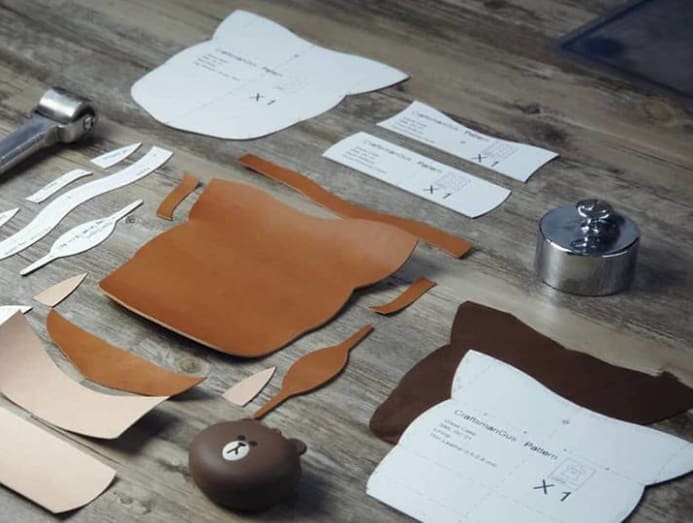 "Working with leather is very satisfying," he continued. "I need to search to find the best quality materials. Also different kinds of leather suit different purposes. If you are making a bag, for instance, you might use leather from a cow's back to make the strap and then leather from other parts of the body for the rest. They have different qualities – it is like choosing between a sirloin or a T-bone steak."
At that last statement, his dog let out an approving bark. "I must have made him hungry, I guess," laughed Jansubbakich.
For more information, visit facebook.com/Craftsmangus
REEVES BINDERY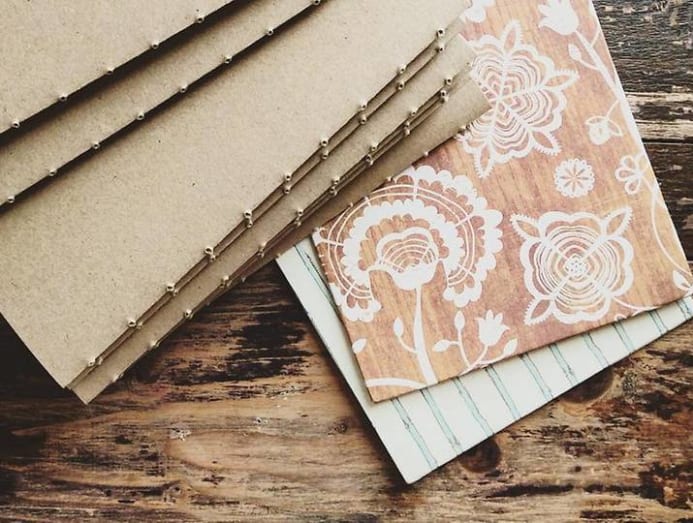 Attention to detail is the hallmark of any good craftsman. And you certainly can't fault Reeves Charum Gadeerojana for his painstaking approach to learning the tenets of traditional hand-bindery. Formerly an entertainment journalist and blogger, Gadeerojana upped sticks from his native Thailand for an extended period of travel. During that time he spent two years in Poland – a recognised centre of excellence for the craft – to immerse himself in traditional techniques.
"When I had enough of my job I quit and decided to go travelling," he recalled. "It gave me the chance to get inside my own head and find out what I really like – to discover who I am and my real passion."
While many young travellers far from their own country discover that their passion involves sightseeing and acquaintance with foreign bar scenes, Gadeerojana followed his love of books to the somewhat obscure, but also logical, jumping off point of hand-bindery.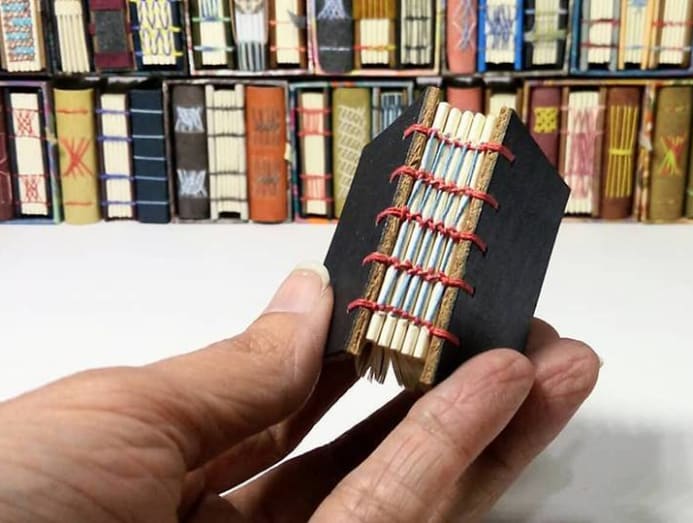 "I liked the story of paper and discovered bookbinding through a friend," he said. "I had never seen anything like it before in Thailand. That's what prompted me to delve deeper into it back here."
When he started Reeves Bindery back in Bangkok, he primarily passed on skills to a friend or two. Now he is guiding students through a range of techniques including origami, accordion, single-sheet, case and chain-stitch binding. Other courses teach how to incorporate art – such as the use of collage techniques and other materials like wood and lace – to bindery.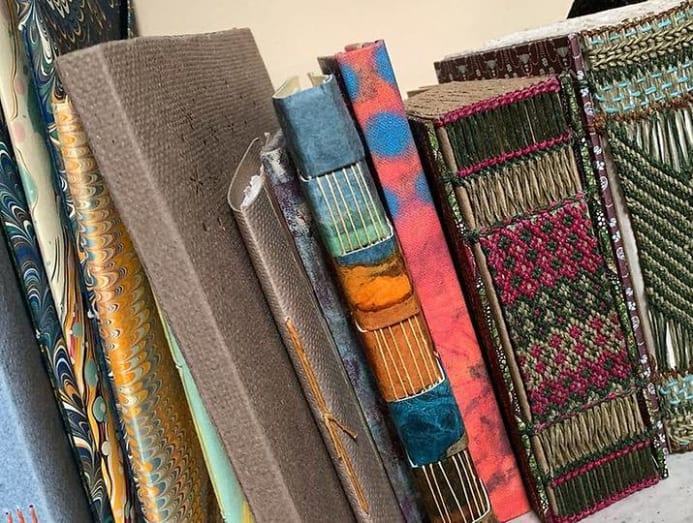 While the study component of Reeves Bindery, which ranges from basic book arts to book restoration, is important, Gadeerojana derives equal pleasure from his private work repairing old books and doing made-to-order bookbinding.
"A hand-bound book is a personal story," he explained. "My role is to make a particular book as beautiful as possible and meet the expectation of my clients."
For more information, visit facebook.com/reeves.bindery