Where to eat and drink in Paris: A Michelin-starred chef shares his top picks
Ever wondered where a top chef wines and dines, when not at his own restaurant? French culinary star Jean-Francois Piege reveals his favourite bars and restaurants in Paris.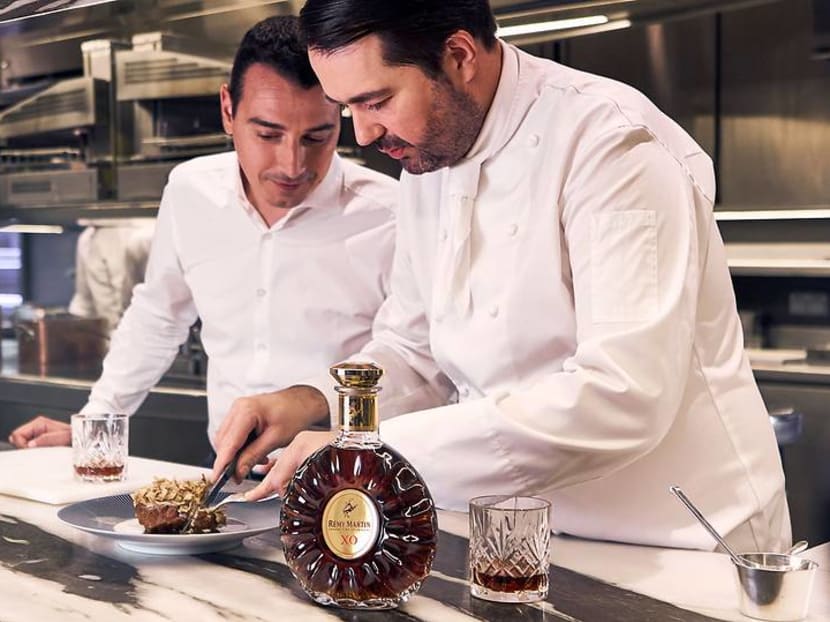 Becoming a chef wasn't always what Jean-Francois Piege had in mind. In fact, the 49-year-old chef, who starred as a jury member in France's version of popular TV show Top Chef, revealed to CNA Luxury that his childhood dream was to become a gardener.
"But it was the garden that eventually led me to the kitchen," Piege explained. "In the garden, you find ingredients that can be used in the kitchen."
Piege may not have realised his childhood dream, but he has certainly found undeniable success in the culinary world. He currently helms several restaurants in the gourmet city of Paris, including the two Michelin starred Le Grand Restaurant and stylish, 10-table eatery Clover. In 2018, Piege also took over and revived the historic La Poule Au Pot restaurant, which first opened back in 1935.
With several well-acclaimed restaurants under his belt, Piege's schedule is understandably packed. On top of managing his restaurants, Piege is also travelling around the globe on a campaign together with French cognac brand Remy Martin. On January 6, 2020, he made a stop in Singapore for a special, one-night only four hands dinner with chef Kirk Westaway of Jaan. Together, the chefs created a series of innovative food pairings that showcased the aromatic elegance of Remy Martin cognacs.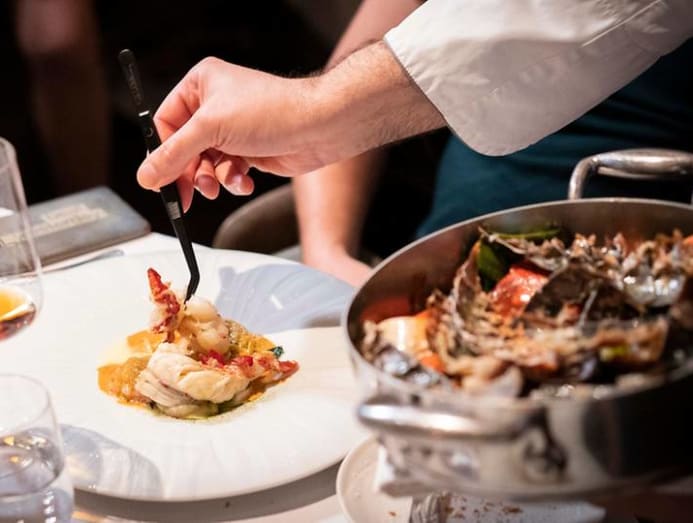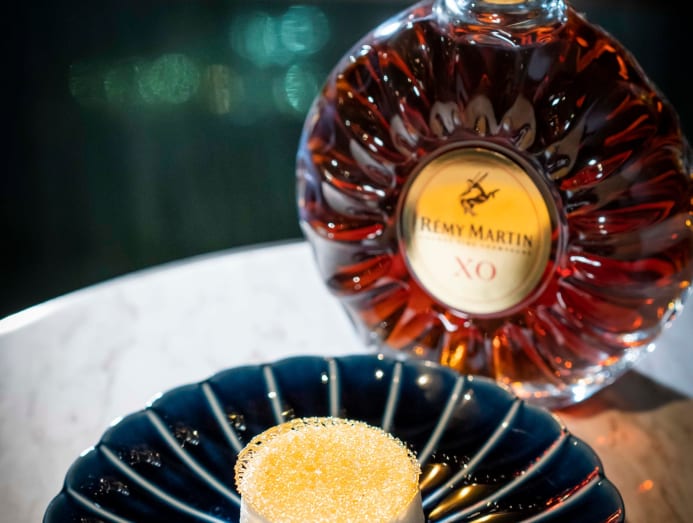 Back in his home country, Piege's days are spent "giving pleasure to (his) guests" through his food creations, whether it is picking out the perfect ingredients, or finding the perfect plates to present them.
Winding down after-work with supper or drinks is a rarity, he clarified. After all, French and Asian dining cultures are vastly different. "In France, we dine later and by the time dinner service ends, it is one am in the morning."
But when time does permit, these are his favourite restaurants and bars to frequent. Piege described Paris' gastronomy scene as dynamic – a scene where one can experience the best of French art de vivre (art of living).
BAR LE CHARLES
Chef recommends: Classic sidecar 
Bar Le Charles is located in Le Burgundy Paris, a quintessentially Parisian hotel at the heart of the city. Just a few metres away is the famous shopping district of Saint-Honore. Bar Le Charles has become a favourite casual destination for locals, serving up all day dining along with a range of imaginative cocktails. If there's nothing on the menu that you fancy, bartenders are also happy to mix any drink of your choice. 
6-8 Rue Duphot, 75001 Paris, France
MAISON SOUQUET
Chef recommends: La Castiglione cocktail
A pleasure house turned luxury hotel, Maison Souquet was envisioned by French designer extraordinaire, Jacques Garcia. Its interiors feature lush velvet, Moorish decor, antique furnishings and oil paintings. Hidden away in its plush reading room, the hotel's bar is its best-kept secret. The menu features French culinary specialties, along with a wide selection of exclusive cocktails, aperitifs, liqueurs and exceptional wines. 
10 Rue de Bruxelles, 5009 Paris, France
FIFTY FIFTY BAR
Chef recommends: Rubin Hurricane Carter cocktail
This underground cocktail bar was opened in 2017 but has since gained a steady following amongst Parisians. Aptly named Fifty Fifty, the menu consists of half craft beers and half craft cocktails. Drinks are complemented by a selection of Corsican tapas. Its cosy and intimate interiors make it the perfect escape from the hustle and bustle of the city streets.  
74 Rue Jean-Pierre Timbaud, 75011 Paris, France
HOTEL DE CRILLON
Chef recommends: Champagne Cup
This French storied landmark was commissioned by King Louis XV in 1758 and served as a private residence before its transformation into a hotel in 1909. Rumour has it that Marie Antoinette herself took music lessons here.  
After undergoing an extensive renovation in 2013, the hotel reopened its doors again in 2017 with gloriously restored and modernised French neoclassical interiors. The hotel is also home to several culinary spots including fine dining restaurant L'Ecrin. At Jardin d'Hiver, visitors can also settle in for a quintessential Parisian high tea with a delectable selection of desserts, canapes and pastries.
10 Place de la Concorde, 75008 Paris, France
HOTEL DU COLLECTIONNEUR
Chef recommends: Le Sourcier cocktail
Sunday brunch at Hotel Du Collectionneur comes highly recommended by locals and tourists alike. The gourmet buffet spread at art deco style restaurant Le Collectionneur features an assortment of breads and pastries, along with savoury dishes and sweet treats. The evolving menu changes throughout the season, showcasing flavours from all over the world. 
The restaurant is also famous for its legendary cocktails at Collectionneur Bar, whipped up by head barman Ivo Correia Rocha. Guests can also choose to wine and dine at the hotel's terrace patio, shrouded amidst lush greenery and hidden away from the crowd.
57 Rue de Courcelles, 75008 Paris, France