Where to eat in Bangkok: From Michelin-starred stalwarts to exciting upstarts
Bangkok's fine dining scene is as electrifying as ever – if not more so in the wake of the Michelin Guide's entry into the Kingdom last year. Here are four of the most buzzworthy establishments to seek out on your next jaunt to the Thai capital.
A place where an unabashed passion for eating unites virtually all its citizens, Bangkok has long prided itself on its reputation as a culinary Mecca. And that status was further bolstered in 2018 when Michelin launched its first Thailand guide.
Pioneers such as Nahm, Bo.Lan, Paste, Le Du and Issaya Siamese Club have long been influential in applying significant tweaks to the upscale Thai dining experience in the Kingdom's capital.
But the arrival of the French fine dining bible has helped a fresh crop of Thai chefs reserve seats at the very top table of the city's fine dining scene. This phalanx of exciting upstarts includes Michelin star winners Saawaan and Sorn and future near-certs 80/20 and Front Room. All four of which benefit from the cooking skills of Thais.
Their boundary-burning flair is indicative of a dining scene that is finally providing a stage for gifted Thai tyros to push the limits of their native cuisine – and also to branch out in new directions. For diners eating at the cutting edge of Bangkok's fine dining scene, this divergence from tradition is a delicious one.
80/20
They tend to do things a little differently in Bangkok's older quarters.
Here, in the warren of streets flanking the Chao Phraya River, the roost is ruled by characterful shophouses and markets where stallholders peddle everything from pirated Cantonese blue movies to People's Republic ephemera.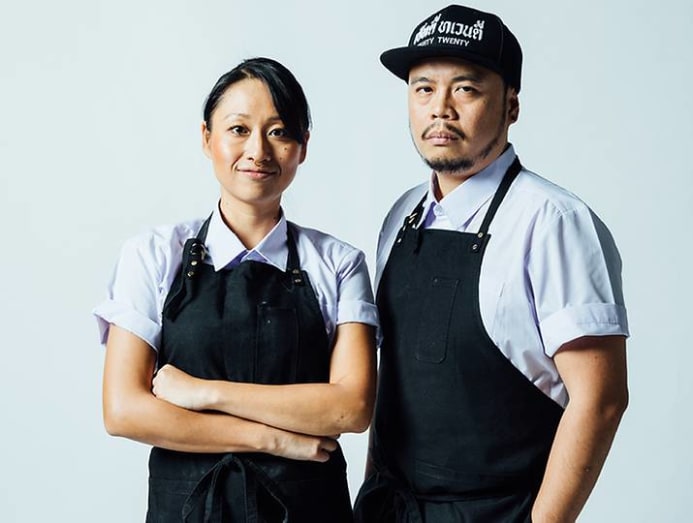 Given the area's individualism, it provides a fitting home for 80/20: One of Bangkok's most adventurous dining venues where Napol "Joe" Jantraget and his Japanese partner Saki Hoshino – the restaurant's creative driving forces – mastermind multi-course epics that include numerous curveballs.
Indeed, the experimental bent at 80/20 is exemplified by an on-site science laboratory and test kitchen where glass jars filled with weird and wonderful local ingredients are pickled, fermented and marinated and new recipes developed or discarded.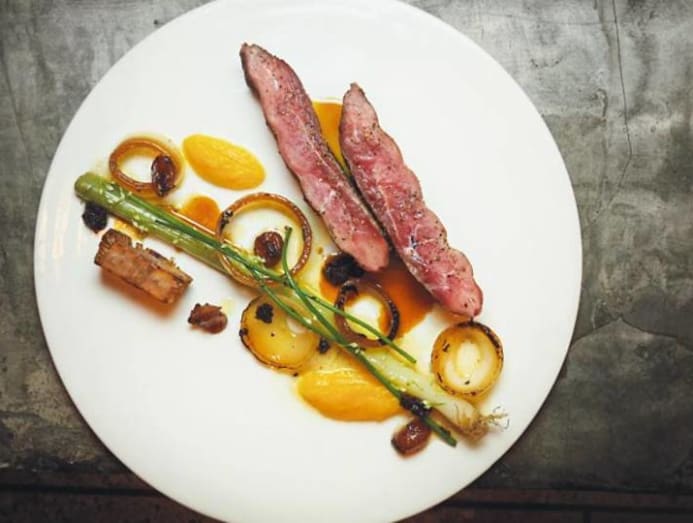 Examples of their questing philosophy include a duck brushed with local whisky and coconut syrup, which is smoked and served with house-made duck sausages, a salad made with Sungyod rice – a prized strain from Southern Thailand – and a duck jus-infused long pepper curry.
"We want to be one of the doors for others to know about native and indigenous ingredients," said Jantraget. "By blending tradition and innovation, I believe that Thai cuisine can be one of the best in the world."
SAAWAAN
When it comes to food, sometimes the simplest of creations have the greatest impact.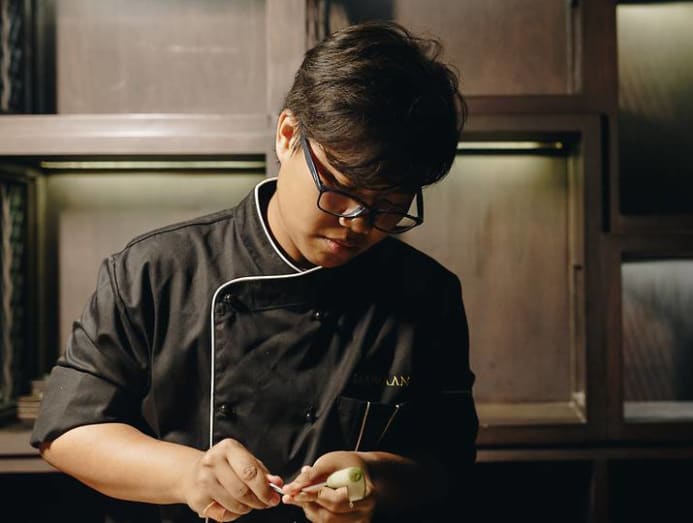 In the case of Sujira "Aom" Pongmorn, the head chef at Saawaan – a small but perfectly formed venue in the Sathorn area of Bangkok – it was the humblest of Thai dishes, khai jiao (Thai-style omelette), that set her on the road to culinary heights.

"My parents were very busy with their business when I was young and my father said that I would occasionally need to cook for myself," she recalled. "He opened the fridge and pointed me to some eggs and told me to get to work. I don't remember that first one being very good: I think I ended up burning it actually."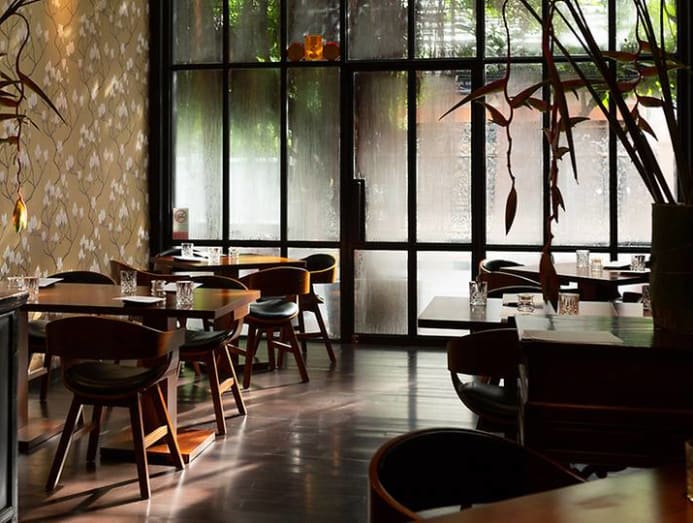 Pongmorn has come a long way since that first abortive effort. At Saawaan, familiar Thai tropes such as beef salads, crab fat dips, grilled pork neck, and spicy-sour soups are reinvented as delicate tasting portions.
"What I've tried to do is deliver a contemporary take on Thai cooking traditions such as dips, charcoal grilling, soups, and curries. I've tried to use these techniques and present them in a way that is beautifully presented – but still yummy."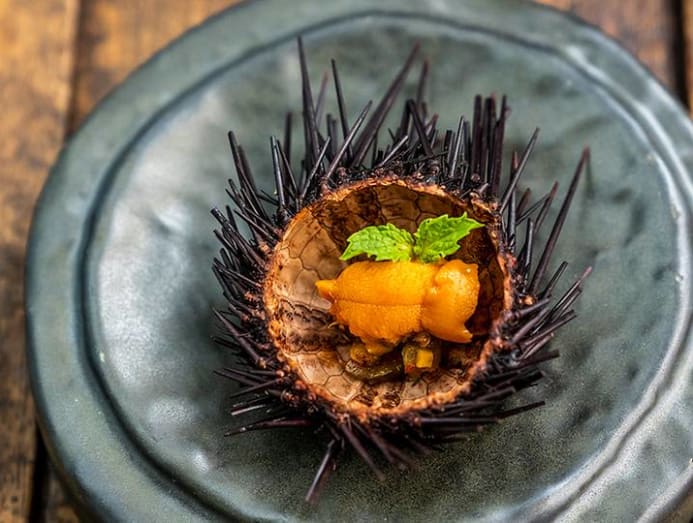 Saawaan earned a Michelin star in 2018, the venue's first year of operation. And with inspectors doing their rounds on a yearly basis, Pongmorn believes the pressure to keep standards high is bearing fruit.
"It means that I need to keep improving," she said. "These days, I'm always looking at ways to do better: Whether it's researching different dishes and herbs from all over Thailand or finding local farmers to source great products from. Michelin has forced us all to up our game."
SORN
While a new generation of Thai chefs is applying a fresh approach to the cuisine, there's no lack of respect for their forebears.
A case in point is Sorn, where chef-owner Supaksorn Jongsiri – better known as Khun Ice – has honed skills passed down to him by his grandmother to take Southern Thai cuisine to a Michelin-star worthy level. 
For years, Jongsiri was the driving force behind Baan Ice, a homely restaurant specialising in southern dishes where his elderly relative headed up the kitchen.
His latest venture – a collaboration with fellow chef Yodkwan U-pumpruk – ups the game significantly while retaining a healthy reverence for bold flavours and traditional techniques.
At Sorn, painstaking attention to detail is applied to the fiery notes of southern Thai cuisine. The chefs make frequent trips to Thailand's southern provinces to source local herbs and ingredients and research new recipes.
Their scholarly approach imparts extra depth to the food at Sorn. Fish is lightly charcoal grilled before serving for added smokiness while soups are stewed for hours using specially selected beef bones.
Given all this effort, it's little wonder that the restaurant has become one of the city's hottest dining tickets – with a months-long waiting list for the 20-seat venue, which is tucked away in an elegant wooden mansion in the city's Phrom Phong neighbourhood.
FRONT ROOM
"I was just really, really bored," said Fae Chummongkhon, explaining her circuitous route from a disgruntled exiled housewife in Denmark to the pinnacle of Bangkok's dining scene.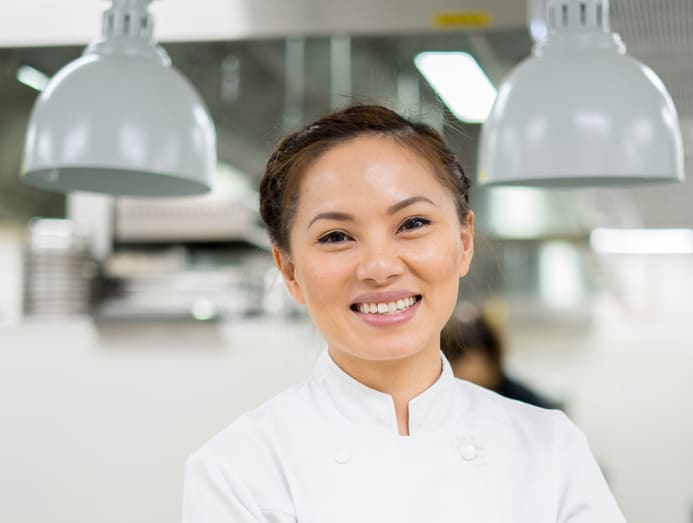 The chef, originally from Chiang Rai in northern Thailand, has one of the most unconventional career paths of any chef in the country.
After following her Danish businessman husband to his homeland, she filled the empty hours when he was at work by furthering her culinary education and serving time in some of Denmark's top restaurants.
Now her hard work is paying a dividend as Front Room, a thrillingly original venue at the plush Waldorf Astoria where she combines experience garnered during a 12-year stint at some of the top restaurants in Denmark with her roots in Thailand to create something she bills as Nordic/Thai.

Her subtle shading of styles has made Front Room a scorching hot tip for a Michelin star. And it's hard to see how inspectors might resist dishes like Raised in Korat, a tour de force featuring a cylindrical crisp made with cauliflower and squid ink and sprinkled with saffron and black garlic, filled with Thai beef striploin tartare and served with cold smoked egg yolk and apple sauce.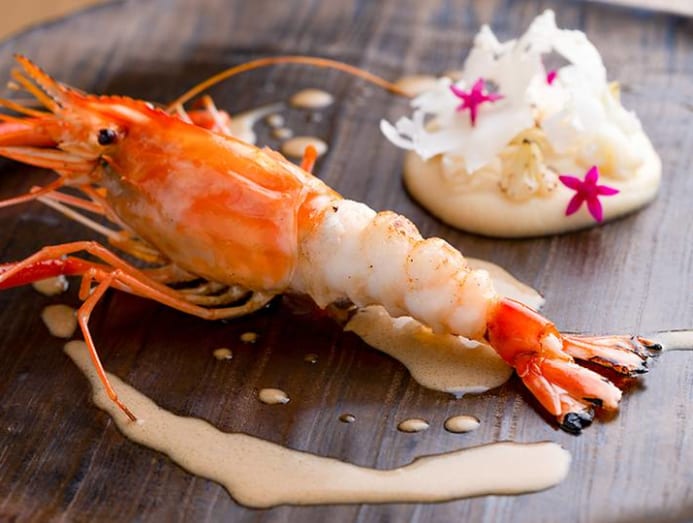 "Chefs here are now stretching out a bit," added Chummongkhon. "People nowadays are willing to pay more to be taken on an innovative dining journey."