In Bangkok, venture beyond the Sukhumvit-Silom clusters to find hidden gems
From street food to Michelin-starred joints, and buzzy bars to quirky concept shops, the Thai capital is a ceaseless source of pleasure. Here are top tips on where to go, broken down by neighbourhood.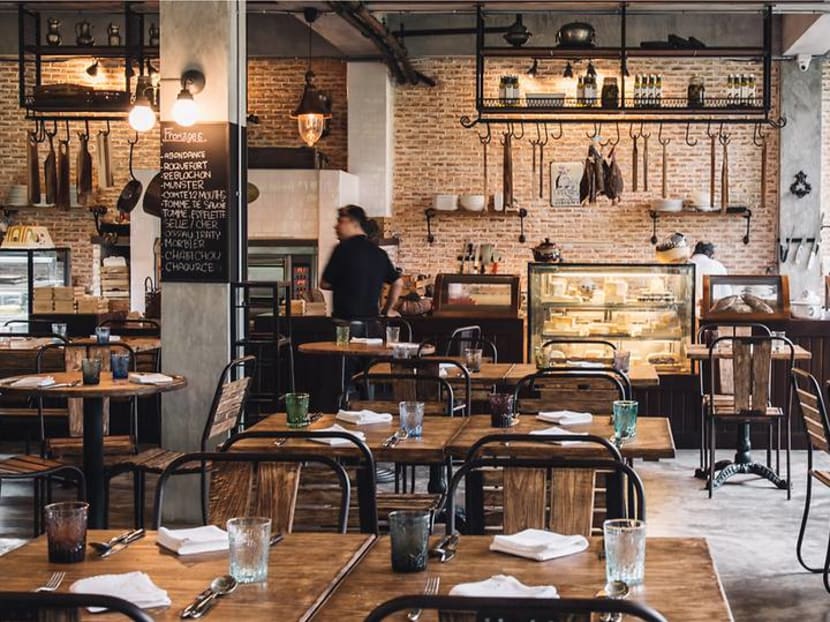 Like all great cities, Bangkok is the sum of its various parts. Chaotic and confusing, but also utterly magical, the inexhaustible Thai capital is a patchwork of innumerable neighbourhoods – all with their own character and vibe. Some, like Siam, are known throughout the world and are emblematic of their parent city. Other hoods are less high-profile, but reward investigation with tremendous dining, classy bars and individualist shopping and cultural highlights.   
SATHORN
Sathorn has evolved into one of Bangkok's most multi-faceted areas. Busy Sathorn Road with its swanky condos, international hotels, banks and embassies is only a small part of the story in the area. Just a stone's throw from the main drag, you'll find bustling streets full of local and international flavour such as Suan Plu. A little further away, Yennakart Road and its warren of side streets are home to everything from Michelin-starred restaurants to hip contemporary galleries.
WHERE TO EAT
Cagette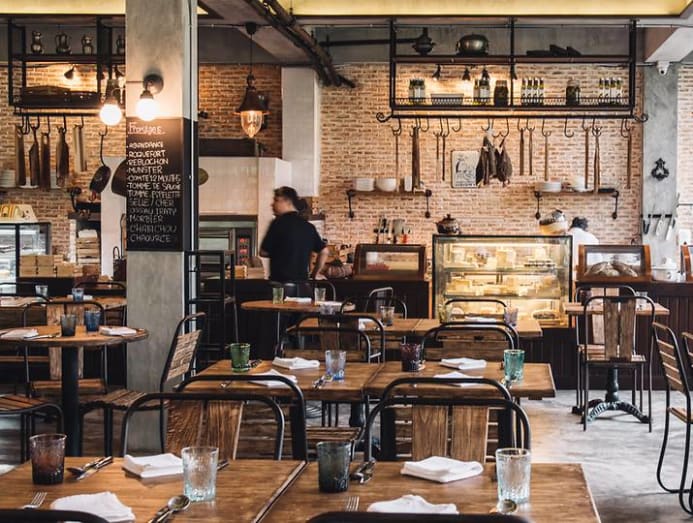 Keeping things simple is key to the formula at Caguette. French classics such as beef tartare, cassoulet and coq au vin are hearty and authentic while salads and seafood items such as a "seafood bouquet" including oysters, whelks, cockles and prawns sing with freshness.
WHERE TO DRINK
Smalls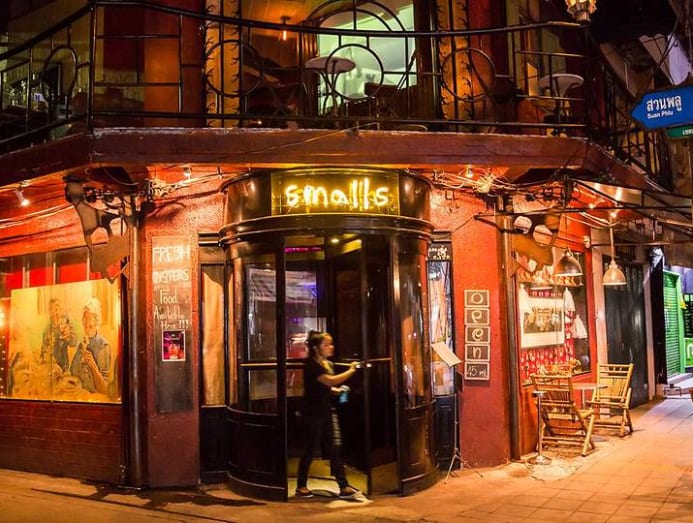 Smalls feels like a cross between a Parisian bistro and a smoky jazz club. Indeed, resident blues and jazz combos provide live music several nights a week. Run by David Jacobsen, a long-term face on the Bangkok bar scene, the high-quality cocktails, selection of absinthe and general air of sophistication are testament to his experience.
Tel: 095 585 1398
WHERE TO BROWSE
Bangkok CityCity Gallery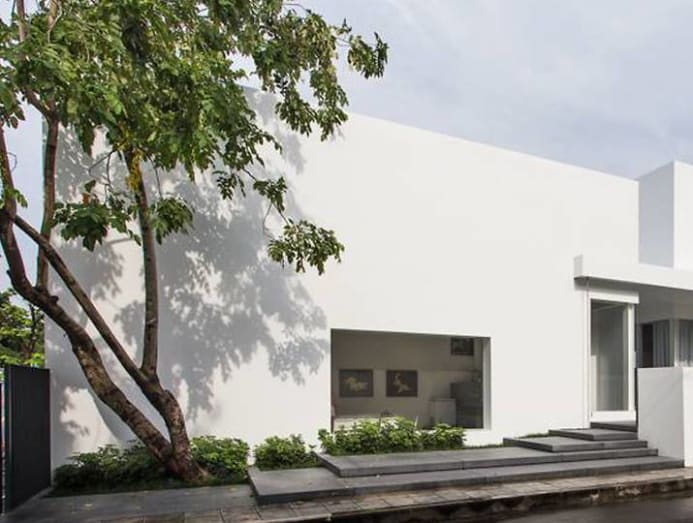 Anything from video installations to live performances to paintings by graffiti masters might be on display at this slick commercial art space. Works come from all over the globe, though owners Akapol Sudasna and Supamas Phahulo, prefer to spotlight local talent whenever possible. The minimalist design, which incorporates subtle nods to traditional Thai architecture while exuding a futuristic air, serves as a neutral foil for the rotating exhibitions contained within its two connected halls.
ARI
Known for a lively food scene that encompasses a generous clutch of restaurants and a thriving vendor culture, Ari has acquired a hip edge in recent times with numerous cafes, bars and galleries contributing to its street cred. The best way to explore the area is by strolling from the skytrain station to Soi Ari (formally known as Phayonyothin 7) and wandering down the tree-lined side streets or wherever your nose and stomach take you.
WHERE TO EAT
Soei
For outstanding old-school Thai cuisine head to Soei. Tucked away in the Ari backstreets, the restaurant – which is overseen by owner/chef Soei himself – is known for extremely flavourful, spicy creations such as shu shee plaoo tod (fried mackerel in fresh coconut curry) and gung chae nam pla (shrimp in fish sauce).
Tel: 081 563 3131
WHERE TO DRINK
Dok Kaew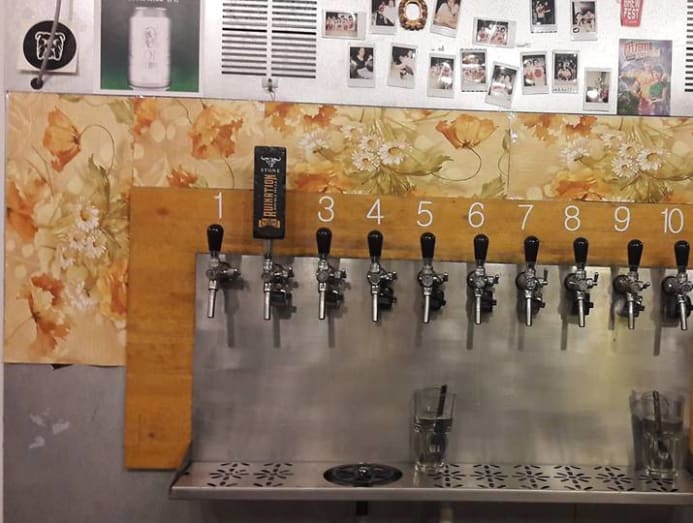 Located in a creaky old house, Dok Kaew is one of Ari's most characterful bars. Set up by master brewer Supot "Pot" Onmark, the venue majors in tasty craft ales, with more than 10 beers on tap at any one time. Choice selections include the housemade Wheat Bomb and the Nher Weizen. Soak it all up with the hearty Thai bar snacks.
Tel: 089 993 1663

CHINATOWN AND TALAD NOI

In Chinatown garish gold shops sit cheek by jowl with stores specialising in traditional medicine, wizened aunties tend sizzling woks, and market holders ply pirated Cantonese blue movies and People's Republic ephemera on the pavements. Recently, however, this dizzying whirl has witnessed an injection of vital energy courtesy of some of Bangkok's most creative bars and galleries. Venturing deep into the melee affords the opportunity to savour its heady atmosphere and get acquainted with some of the ventures putting a fresh spin on this charismatic enclave.
WHERE TO EAT
Tang Jai Yoo
Unlike glitzy restaurants elsewhere in the city, people come here solely to eat. Anthony Bourdain is among those to have lauded its signature whole roast suckling pig. Other choice items include steamed crab with black olive and ground pork, drunken chicken and deep fried mantis prawn with chilli and salt.
Tel: 02 224 2167
WHERE TO DRINK
Asia Today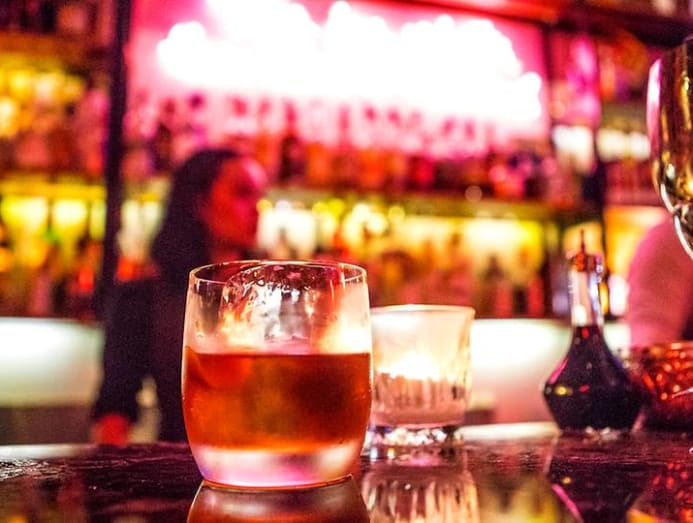 Thai ingredients are to the fore at this highly intimate affair. Concoctions here are informed by the owner's travels in northern Thailand with exotic drinks components including wild honey, pickled garlic and leaves and herbs plucked from the jungle-clad mountains.
Tel: 097 134 4704
WHERE TO BROWSE
Oneday Wallflowers
This tiny lush shop sells fresh and affordable arrangements put together fresh and daily. If you follow the greenery down the laneway off hip Soi Nana you'll find the verdant oasis that florist/architect/coffee enthusiast Nattaphat "Lux" Suriyakumphol has created.
SIAM AND CHIDLOM

The nominal centre of the modern metropolis is an anarchic hodgepodge entirely in keeping with the upliftingly erratic character of Thailand's capital. At street level, hordes of fashion-forward youngsters brave the broiling heat to peruse a warren of narrow streets lined with tiny boutiques, restaurants and coffee shops. A more comfortable experience can be enjoyed in the area's air-conditioned malls, many of which are linked by connectors that soar above the melee below.
WHERE TO EAT
Paste
At Paste, traditional Thai food is served with creative twists and an attention to presentation and detail that make its dishes as aesthetically pleasing as they are delicious. Signature dishes include Andaman lobster with crispy fish skin and watermelon and ground salmon with betel leaves and shallots, but really, everything is good.
WHERE TO DRINK
The Speakeasy Rooftop Bar
Cool, low lighting creates a mellow mood at this classy sky-high option, while different zones including a lawn and a terrace recreate the feeling of a soiree at a Great Gatsby-styled mansion. The cherry on top comes with a list of potent cocktails including impressive spins on classics such as the Sazerac.