The hottest turkeys in town this season? They're full of Asian spices
From Thai and Chinese to Malay and Indonesian, this year's holiday turkeys speak to the Asian food lover's soul.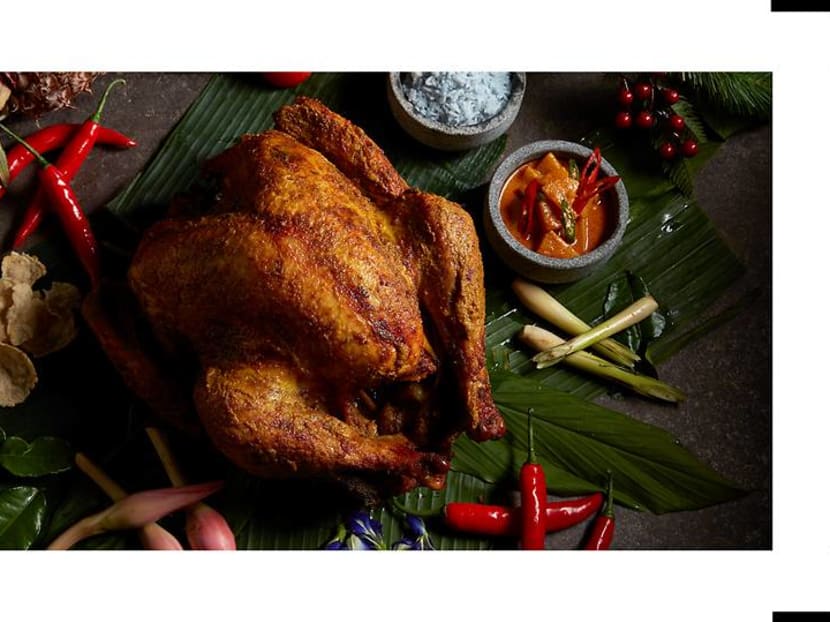 Why settle for a regular roast turkey, basted with basic aromatics like rosemary and pepper, when you can have one redolent of Asian herbs and spices, and finished with the heat of chillies?
This year, a handful of restaurants have created some punchy flavours for their roast turkeys by drawing from the Southeast Asian cannon. Each harbours a nuanced mix of classically Asian ingredients like galangal, coriander, ginger and even fermented prawn paste.
As for the sides, traditional roast potatoes, too, take a back seat to be replaced by myriad versions of rice.
Your Christmas in the tropics is now complete.
HAR CHEONG TURKEY, GOODWOOD PARK HOTEL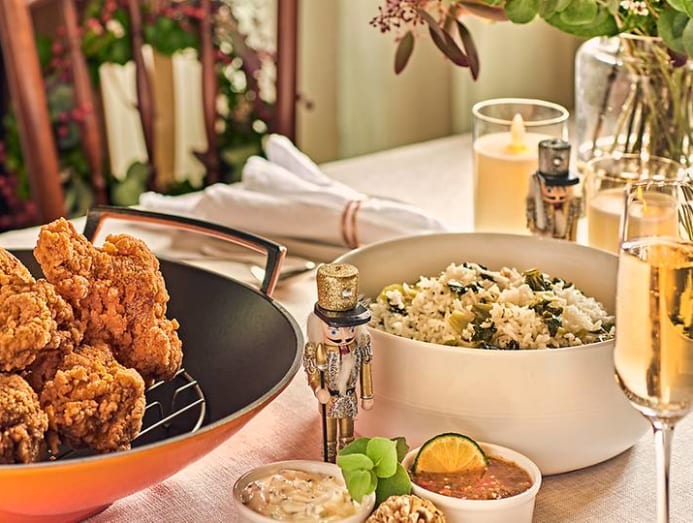 If it's great with chicken, then it must be great on turkey too, right?
By that logic, Goodwood Park's Har Cheong (fermented prawn paste) turkey (S$118 for eight pieces) should hit the spot. The bird is steeped in fermented prawn paste for more than two days before it is fried to a lovely crisp.
With it, you get a bed of tasty vegetable rice stir-fried with xiao bai cai, ginger and shrimp, a Thai-style sauce and scallion sour cream dip.
RENDANG TURKEY, SOFITEL SENTOSA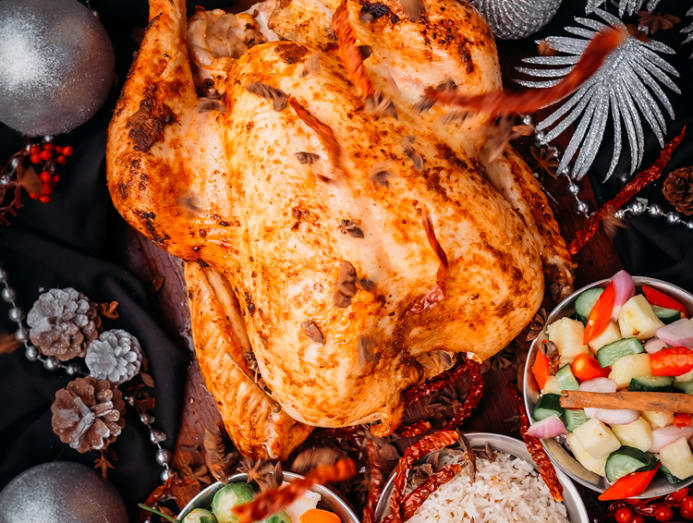 Over in Sentosa, roast turkey gets a kiss of rendang spices and a citrusy sauce made from lime and lemongrass to cut through the richness.
The Rendang Turkey (S$160) is served with fragrant basmati rice, vegetables braised with coconut and turmeric (like sayur lemak, we imagine), and a bright pineapple, cucumber and onion salad.
ROASTED TURKEY SAPIT, FULLERTON HOTEL SINGAPORE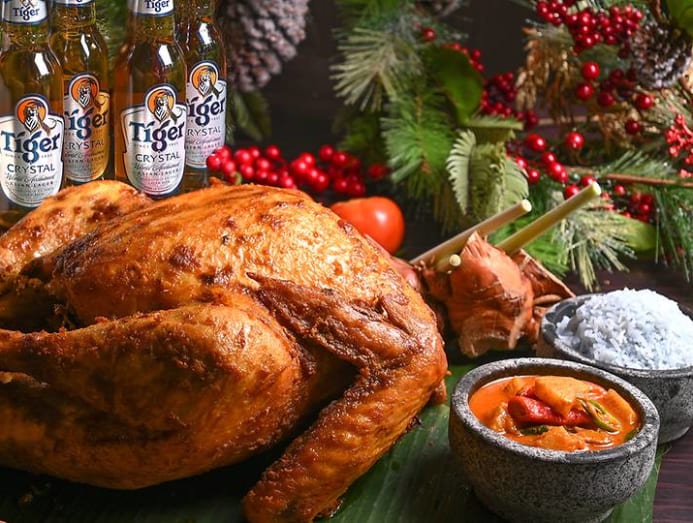 Saturated with local herbs like lemongrass, chillies, ginger, cumin and coriander seeds, this fiery Roasted Turkey Sapit (S$208) comes with pretty-hued blue pea flower rice, a tangy pineapple relish, sweet chilli soy sauce and some crispy emping crackers for optimal munching.
ROAST TURKEY ESARN-STYLE WITH SMOKED CHILI SAUCE, BLUE JASMINE
This atmospheric Thai restaurant at Park Hotel Farrer Park is dishing out a tongue-tingling bird marinated in an aromatic Esarn paste of galangal, lemongrass, coriander, turmeric and fish sauce.
The turkeys (S$100 each) are roasted twice for extra crisp skin and served with buttered vegetables, fresh cherry tomatoes and an herbaceous smoked chilli sauce.
WHITE CURRY ROAST TURKEY, PAUL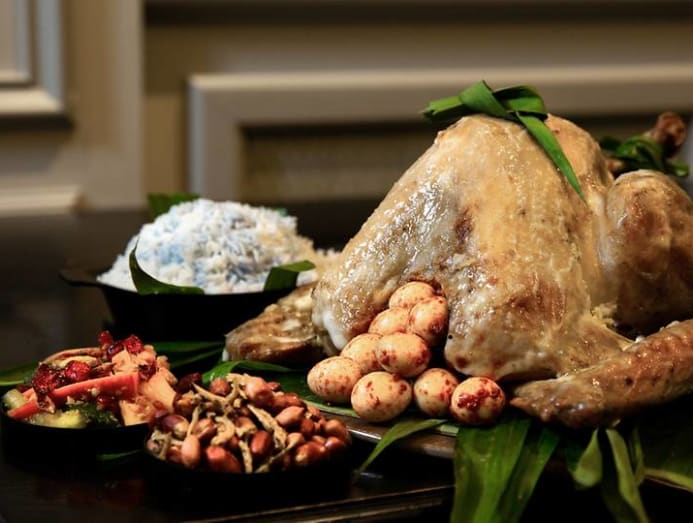 French bakery Paul is the unlikeliest of Asian-flavoured turkey purveyors, but this holiday season it joins the fray.
Redolent of coconut milk, the White Curry Turkey (S$128) harbours a quiet spice that hits you at the back of each mouthful. In the bird's cavity is another spicy hit of sambal quail eggs. The set comes with a generous serving of nasi lemak marbled with blue pea flower dye, impressive crispy ikan bilis (anchovies) with peanuts, and achar.