Witness the gentrification of Bangkok's old quarters down by the Chao Phraya
After World War II, the Thai capital's oldest quarters were largely left alone. Now luxury hotels and dining concepts are rising from a once-crumbling landscape.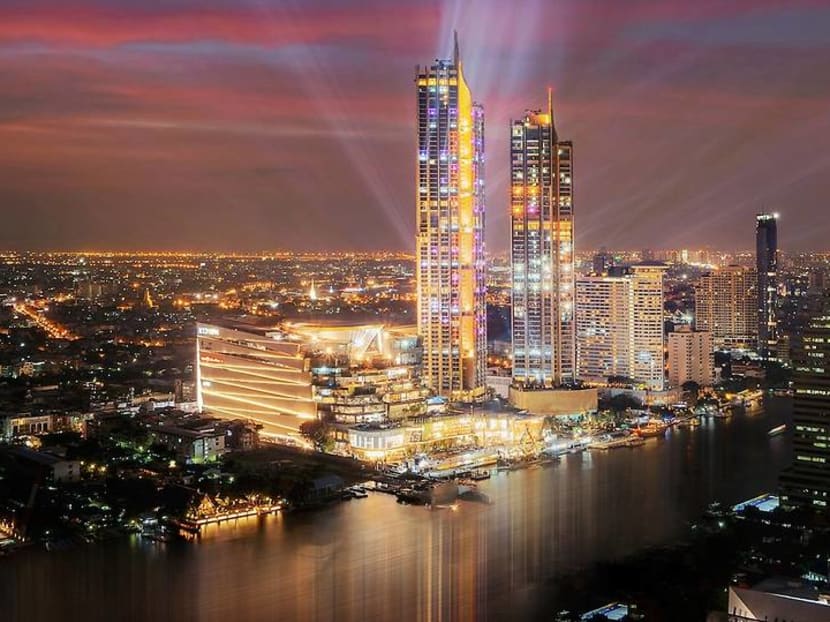 Traditions die hard in Bangkok's oldest quarters. In the bustling streets and long-established communities that feed down towards the Chao Phraya river, it can feel as though the breakneck pace of change that defines Thailand's capital is slower.
Here, garish gold shops sit cheek by jowl with stores specialising in Chinese medicine, wizened aunties tend sizzling woks, and market holders hawk pirated Cantonese blue movies and Peoples Republic ephemera on the pavements.

Closer inspection though reveals an area that is evolving as quickly as any in the city.
While the long tail boats and ramshackle ferries that chug up and down the muddy watercourse hark back to the past, a range of showpiece projects including mixed-use complex IconSiam and the new Chao Phraya Estate, which will encompass a new Four Seasons hotel, Four Seasons-branded private residences as well as the first Capella Hotel in Thailand, signpost the future of the riverside.
Nearby, the formerly sleepy shophouse-lined streets have witnessed an injection of vital energy courtesy of some of Bangkok's best and most creative bars, restaurants and galleries.
"After World War II, Bangkok's development moved to the open spaces of Sathorn, Silom, Sathorn and Sukhumvit. This meant that 'old Bangkok' was left largely undisrupted," said David Robinson of Bangkok River Partners, an alliance of businesses situated on and near the river working together to promote the destination for leisure and tourism.
"Thais have traditionally preferred new to old, but we see that changing. The bars, restaurants and galleries in the converted shophouses in Talad Noi attract more Thais than foreigners. New additions such as IconSiam provide the shopping, entertainment and services that people have come to expect and that brings a balance that can only help bring more people to the area."
ICONSIAM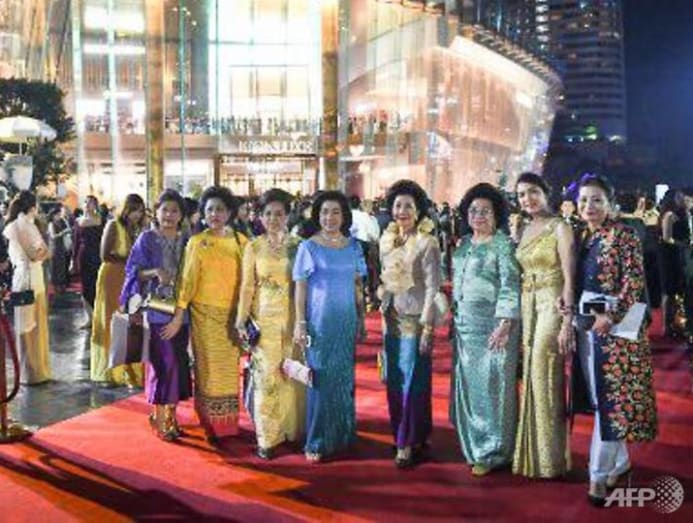 The most eye-catching of the new additions on the riverside is arguably IconSiam, a mixed-use complex situated on 750,000 sq m of land, consisting of two luxury condominium buildings (Magnolias Waterfront Residences and The Residences at Mandarin Oriental Bangkok) and two high-end retail complexes (IconSiam and IconLuxe).
The retail component of the project was unveiled to the public amid massive fanfare in early November 2018 with the opening ceremony featuring a performance by US R&B star Alicia Keys. The contingent of shopping options hits all the right notes with highlights including Siam Takashimaya, the Thai debut of the giant Japanese department store, which houses over 530 shops, of which 170 are top brands from Japan.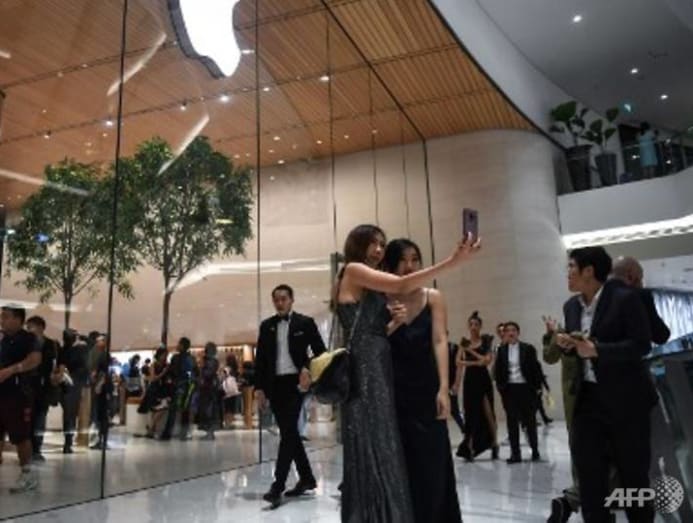 Other big draws, meanwhile, include Thailand's first Apple store an outpost of Singaporean chilli crab favourite Jumbo Seafood and the outdoor River Park – a 10,000 sq m riverside public space.
CHAO PHRAYA ESTATE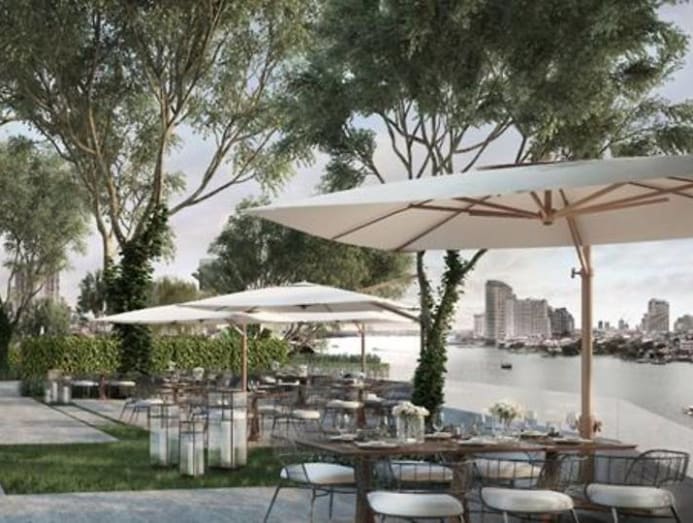 Another ambitious development about to change the face of the royal river is Chao Phraya Estate, which will feature two properties by Four Seasons (private residences and a hotel) and Capella Bangkok as its cornerstones. The latter is set to become one of the city's most sought-after dining destinations thanks to its creative approach to F&B.
Capella Bangkok's head Thai chef, Whichian "Lek" Trirattanavatin, was born in the old city and he has mined inspiration from some of the area's famous street food vendors for his menus.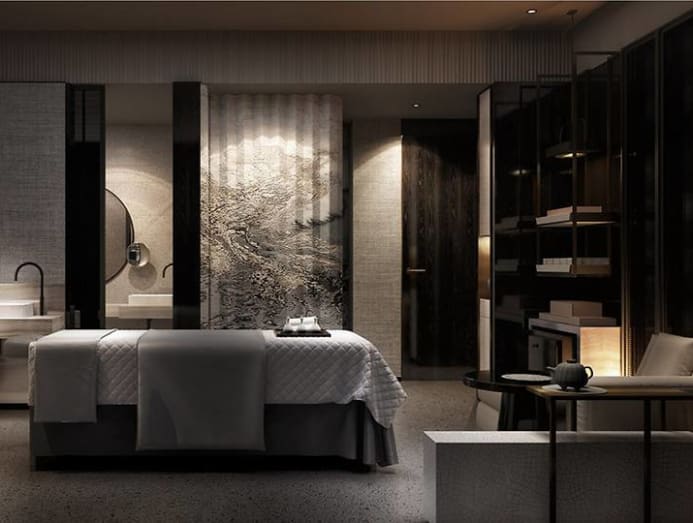 Further grist for foodies at the hotel comes in the shape of Mauro Colagreco, whose restaurant Mirazur was named No 1 at the 2019 edition of the World's 50 Best Restaurants. Colagreco's concept at Capella Bangkok, Cote by Mauro Colagreco, will present a contemporary reinterpretation of the traditional recipes of the French and Italian rivieras.
WAREHOUSE 30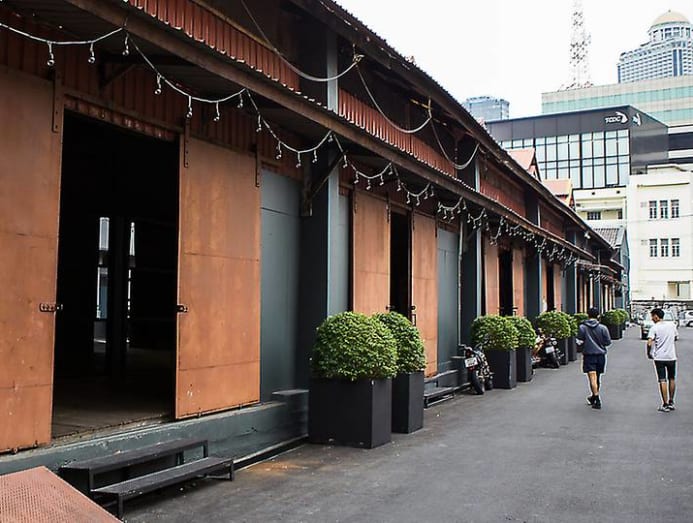 While multiple players are now involved in the renaissance of the riverside, many credit leading Thai architect Duangrit Bunnag for getting the ball rolling. In 2013 Bunnag relocated his studio to the western bank of the river. His nerve centre, The Jam Factory, saw a group of rundown warehouses converted into a complex housing his studio, a cafe/bookstore an art gallery and a restaurant.
The hub acted as a magnet for Bangkok's creative community and helped spur the rash of conversions and fresh architectural initiatives that have since come in its wake.
Indeed, Warehouse 30, the architect's freshest riverside venture, sticks closely to the formula laid out at The Jam Factory. Transforming a grouping of WW2-era warehouses, Bunnag and his collaborators have established a creative hub with businesses ranging from One Big.House, a co-working space, to florists Wallflower, independent bookshop Candide and a screening room for indie movies.
LHONG 1919​​​​​​​

There's a compellingly rich backstory to this, the latest mixed-use project to embroider the banks of the Chao Phraya River. The Wanglee family – one of Thailand's most prominent Chinese clans – own numerous notable properties by the river, among them the warehouse and shrine complex that has been converted into Lhong 1919.
The rehabilitation was overseen by Rujiraporn Wanglee, founder of award-winning interior design firm PIA as well as being a guardian of the family legacy. The result is impressive with retail highlights such as leatherware brand Zettino and furniture makers Studio vying for attention with Thai cafe and restaurant Ploenwan Panich.
BA HAO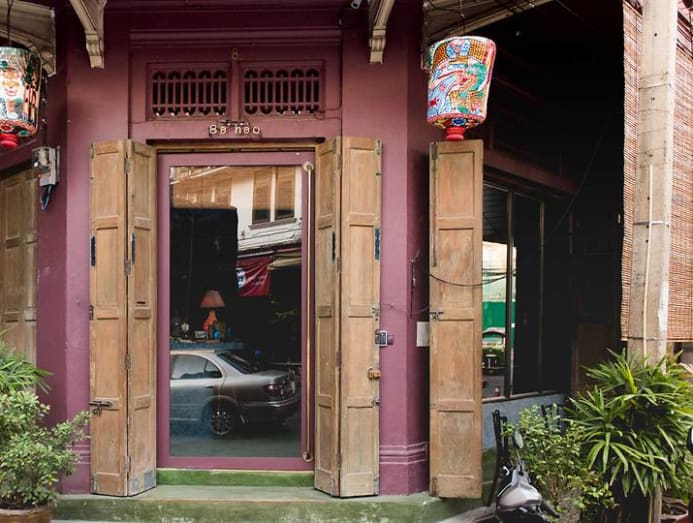 The resurgence of Chinatown as a hip place to imbibe has seen the emergence of several choice bars and restaurants. What's more, the unique architecture of the neighbourhood's traditional shophouses has imbued many with a cool, atmospheric vibe that takes major cues from the work of Hong Kong auteur Wong Kar Wai.
One such venue is Ba Hao, which fuses vintage Chinoiserie decor with on-point cocktails and some seriously delicious snacks – try the duck wontons served with chilli sesame oil and the jian bing (Chinese crepe stuffed with ground pork, chilli and hoisin sauce).
As you might expect, Chinese influence is prevalent here. Signature drinks include Opium, a classic Negroni spiked with ginseng and herbal liquor, and Five Rivers, where five spice is combined with rum and Drambuie.
JUA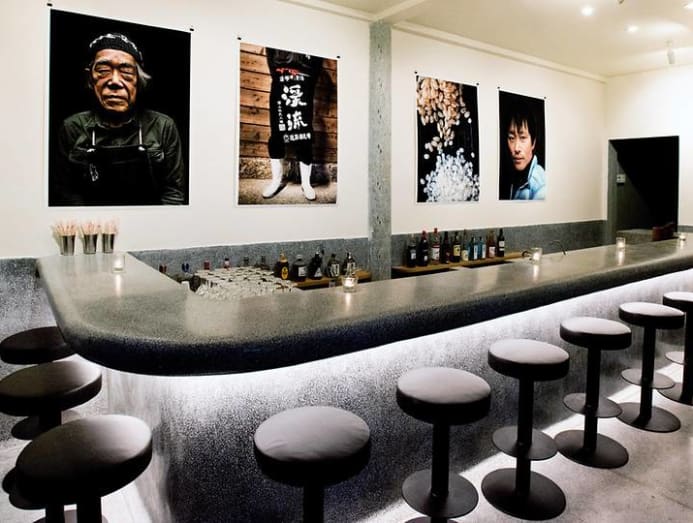 A small but perfectly formed menu of Izakaya hits and a strong sake list are the twin highlights of this atmospheric old town dining and drinking option. Housed in a former illegal gambling den, the venue retains a louche allure – especially in the upstairs dining area where narrow passageways and exposed crumbling walls define the decor.
More effort has been expended in the sleek downstairs bar where sake and shochu-based concoctions take pride of place on the cocktail list. While the food is on the simple side – think skewers, chicken wings and other snacks – great ingredients and imaginative presentation elevate it above your standard Japanese drinking den.
BRIDGE ART SPACE
The abandoned Sathorn Unique building – a victim of the 1997 financial crash – was once a blot on the landscape: Good only for squatters and the occasional urban adventurer. This creative hub, situated in a converted shophouse near the base of the tower, has supplied a compelling reason to drop by. 
The venue follows a template adopted by many of the galleries and art spaces established along Charoen Krung Road in recent times. A crumbling interior has been smartened up with polished concrete and vintage furniture. White paint, artworks and an occasional colourful mural have been applied to the walls. What distinguishes it is its expansiveness.
The owners had four levels to play with and they have maximised the potential of the space. The front of the house hosts a cafe that serves excellent coffee from local roasters and is a prime spot for breakfast. A rooftop bar, meanwhile, offers views of Taksin Bridge and the river. Sandwiched between are two floors that showcase group and solo exhibitions by new and established artists.