Five short-haul getaways for the National Day-Hari Raya Haji long weekend
Make the best of the upcoming long weekend by rediscovering familiar haunts or exploring new territories.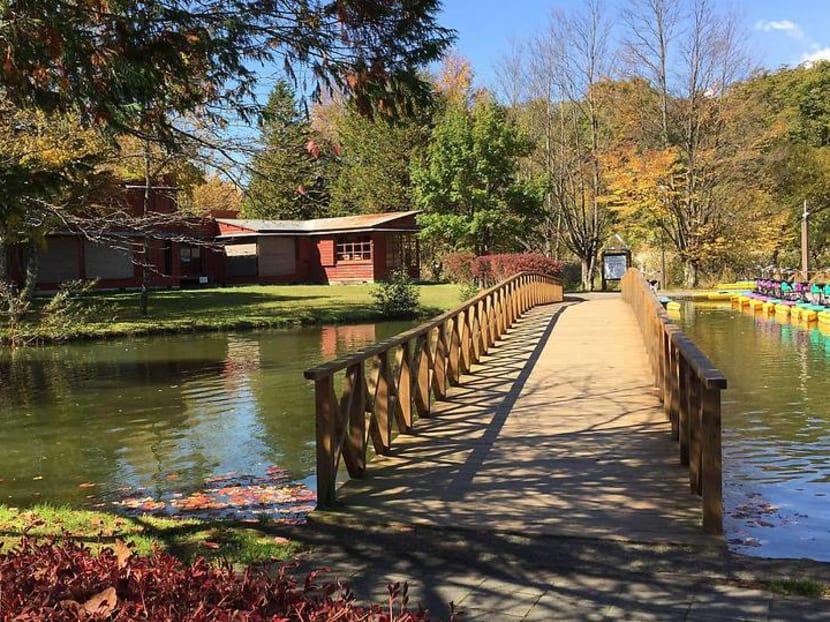 'Karui-where?', you might well ask. For generations, the Japanese elite have escaped the summer heat and flocked to this bijou mountain town in Nagano, about an hour's train ride from Tokyo on the Hokuriku Shinkansen. It doesn't take long to see what the attraction is. Framed by forests of maple and cherry, the idyllic setting is a picturesque montage of mountains, crystalline rivers and wildlife. Here, at a thousand metres above sea level, and literally cocooned by nature, you're irresistibly drawn to the great outdoors for leisurely forest treks towards Mount Asama, scenic biking tours of the Sengataki and Shiraito waterfalls. In autumn, the changing colours of the leaves are spectacular, and come winter, the attractions, not least the skiing and ice-skating, are equally bracing.
Stay
Designed by Pritzker Prize-winning architect Shigeru Ban and furnished with Alvar Aalto pieces, the ten-room boutique hotel Shishi-Iwa House is a calm retreat of shaded courtyards, enclosed gardens and vast rooms, its gently undulating roof almost hidden by the surrounding forest of maples, cherry blossoms and evergreens. In other words, come here to escape and recharge.
LUANG PRABANG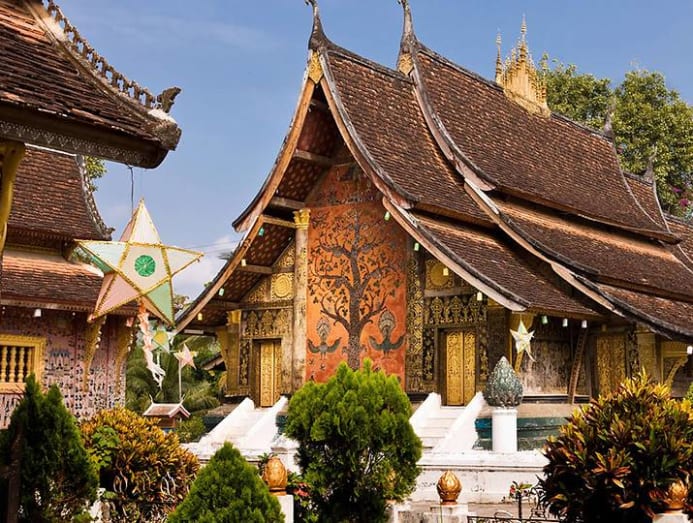 With very little fanfare and great stealth, Luang Prabang is charming a new generation of restless travellers with its unbeatable mix of ancient Buddhist temples, hipster cafes and boutiques, and lively local markets. Its genuine old-world vibe – most evident in its collection of remarkably intact traditional and colonial architecture – comes courtesy of Laos' stint as a French colony between 1893 and 1953. There is a bewitchingly timeless quality about the town, especially during the low summer season when it feels particularly drowsy and even the novice monks bang the giant temple drums twice a day, once at dawn and again in the late afternoon, with short-lived bursts of manic energy. The night markets are fun, the road outside the old palace lined with locally made trinkets, textiles and handicrafts.
Stay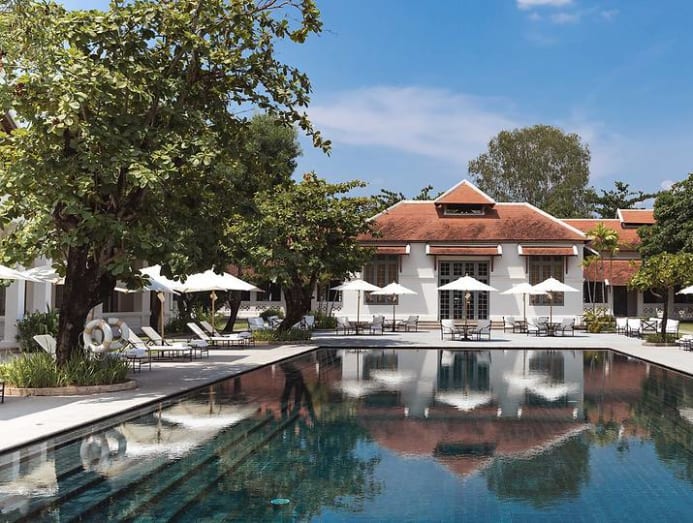 In recent years, a number of blue-chip hotels have opened in Luang Prabang, including the Rosewood and Belmond La Residence. However, for a truly evocative sense of the town's genteel past, it's difficult to pass up Amantaka. Housed on the stately grounds of the old hospital, the 24-villa resort with its shaded verandahs and high ceilinged rooms is a sanctuary of quiet luxury where the centrepieces are the spa and cocktails by the vast pool.
PENANG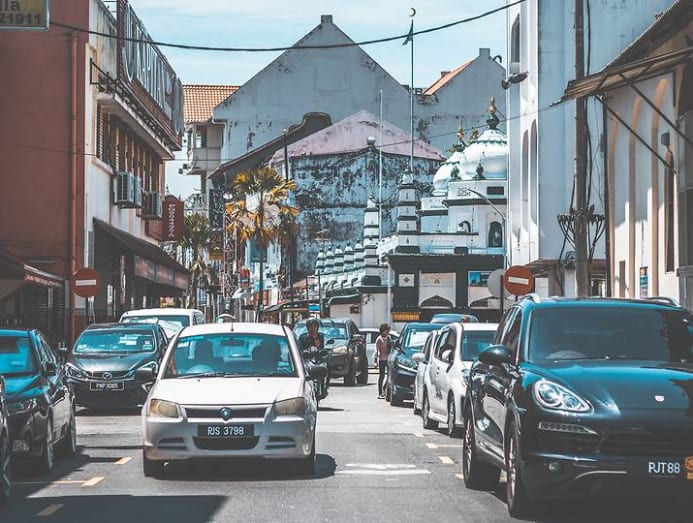 A tiny island of around 750,000, Penang effortlessly combines a charming village vibe with a cosmopolitan edge, Malaysian style. Blending warm sun-kissed beaches and fabulous food with chaotic traffic jams, and an intriguing backdrop of colonial architecture in various stages of elegant decay, it offers something for everyone, even the most jaded of travellers. The island's epicentre is the UNESCO-listed George Town, a giddy, dusty enclave of hawker stalls and restaurants that churn out an unbelievably good blend of Peranakan, Hainanese, Indian and Malay flavours. Vying for attention are vendors selling tart laksa laced with pineapple and mackerel, char kway teow stalls – the air cloudy with the fumes of fried garlic, cockles and sizzling bean sprouts – and itinerant peddlers of delicious fried Indian snacks. It's a culinary United Nations.
Stay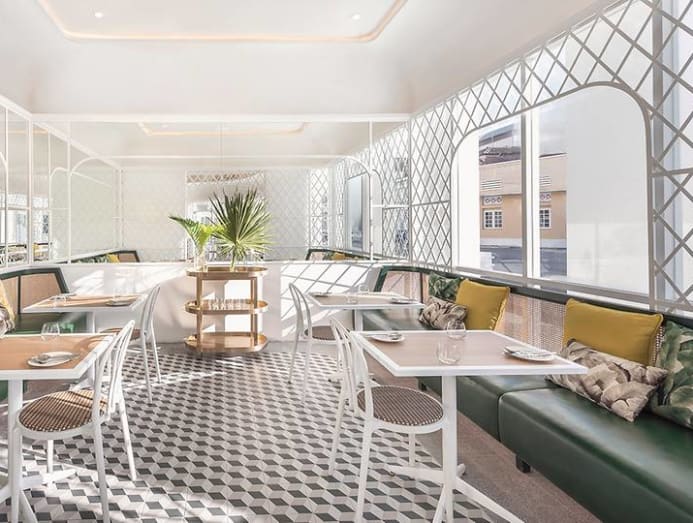 Set in George Town's Church street, the newly opened Prestige Hotel is the work of Singaporean studio Ministry of Design. Here, a stately Victorian mansion has been converted into a 162-room boutique hotel styled with dizzying optical illusions and a touch of 2001: A Space Odyssey. The rooftop infinity pool provides a commanding perspective of both the pier and George Town.
PERTH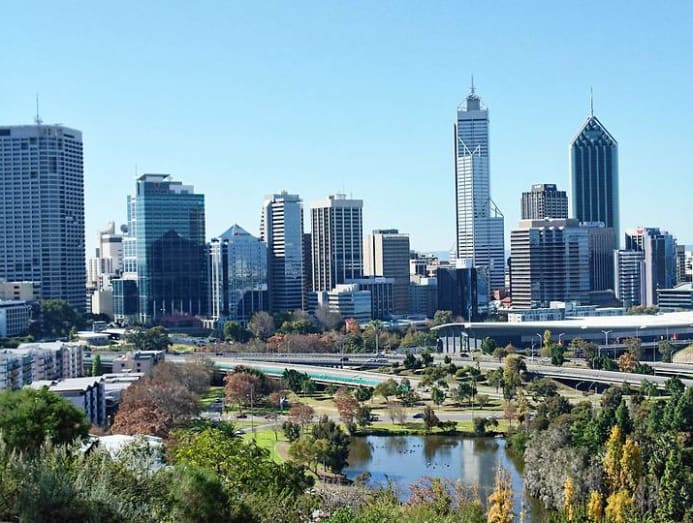 Imagine this: You've barely had time to settle into your plane seat, have a late breakfast and watch a movie before you're landing in Perth. No time difference means no jet-lag, which in turn means you hit the road running. Even in the midst of winter (June to August), the city fairly sparkles under a clear domed sky of impenetrable blue as it glories into full resort mode. The mood is cheerfully upbeat as the locals head out to the surf-flecked beaches, or just hang at their favourite cafe. On weekends, skip breakfast and make a beeline for the rousing, cheerful bustle of fruits, cheeses and farm-fresh produce at Fremantle and Subiaco markets. Or pack a picnic basket with champagne and cold cuts as you head to King's Park, the Swan River foreshore or the grassy lawn on Matilda Bay at the University of Western Australia.
Stay
Located just next to King's Park, the 126-room Tribe belongs firmly to the new generation of Australian hotels that are styled as part-bedrooms, part-communal spaces for the community, and part-slickly furnished hangouts. The laid-back Aussie mood is matched by Tribe Foods, a lively space where the sustainably sourced day menu of Instagrammable pastries and salads segues to a sexy mood-lit cocktail bar.
SIEM REAP
Perched on the edge of the fabled Tonle Sap Lake, Siem Reap's greatest claim to fame is that, as the former capital of the ancient Khmer empire, it happens to be the site of the greatest collection of Khmer temples in history, where successive Hindu kings of the Jayavarman Dynasty indulged in a temple building spree rivalled only by the ancient Egyptians. At last count, there were over 300 temples spread across 20,000 ha, each in varying stages of decay, but no less a powerful reminder of Cambodia's gilded past. Which means, temple fatigue is very much on the cards. When that happens, switch gears and head to Angkor Wat Putt, a 14-hole miniature golf course set amidst extremely realistic scale models of the Angkor temples. Or toss back a shot of Sombai, a locally produced infused rice wine inspired by Mauritian rum, before snacking your way through the local street food accompanied by the perennially popular Siem Reap Food Tours.
Stay
After a US$7 million (almost S$9.5 million) renovation, the legendary Foreign Correspondents Club is back in the game as the FCC Angkor. The former residence of the French colonial governor has been spruced up with slickly dressed high-ceiling rooms, contemporary Khmer art, and a thick corset of landscaping – all of which breathes new life into a local institution.
avanihotels.com/en/angkor-siem-reap