Whisky that's instantly 'aged'? Scotch makers disapprove US distillers' methods
A group of mainly US-based start-ups are experimenting with "ageing" whisky, rum, brandy and other spirits using heat, light, sound, pressure and other means. This could be significant for the US$500 billion (S$663 billion) global spirits industry.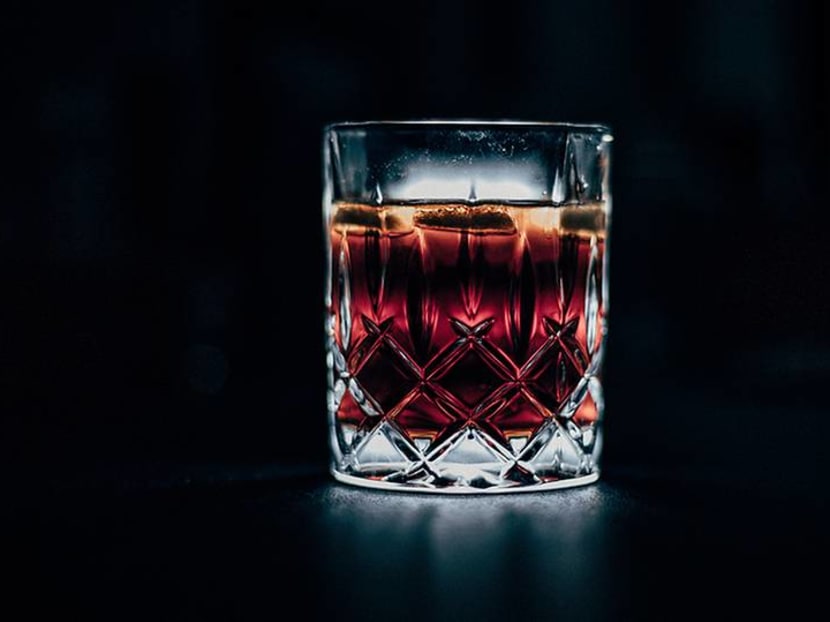 In HG Wells's 1901 short story The New Accelerator, a scientist invents a potion that enables anyone who drinks it to move through time considerably faster than normal, travelling long distances in what others perceive as just a fraction of a second.
Bryan Davis, Los Angeles-based distiller and lifelong Wells admirer, has not quite accomplished this feat. But he claims to have achieved something that is – in the drinks world at least – almost as remarkable: He can put spirits through decades' worth of ageing in just a few days using heat and light.
The co-founder of the Lost Spirits distillery is perhaps the highest-profile of a group of whisky and rum makers who believe science can help them bypass the barrel-ageing process. "It's very likely that this will end up being the way everybody makes [aged spirits] 100 years from now," Davis claimed.
A former designer of amusement-park rides, who began his drinks career in his twenties when he set up an absinthe distillery in Spain, Davis clearly has a taste for drama, expressed most obviously in his LA distillery. Here, visitors take a barge through a "jungle" and sample spirits in a room resembling a Victorian opium den.
He has also given the whisky in his Abomination range names such as Sayers of the Law and Crying of the Puma, chapter titles in The Island of Dr Moreau, Wells's dark tale of human-animal hybrids.
But Davis is not the only drinks maker who believes the rewards of instant maturation could be significant for the US$500 billion (S$663 billion) global spirits industry. A group of mainly US-based start-ups are experimenting with "ageing" whisky, rum, brandy and other spirits using heat, light, sound, pressure, tiny fragments of wood, patented reactors and combinations of all of the above.
Success would save the cost of many years in barrel rooms and enable spirit makers to move with market demand rather than attempt the near-impossible task of anticipating it decades in advance. It would also help cater for a growing cohort of drinkers globally who like sipping spirits but cannot afford a 20-year-old single malt.
Most distillers have a substantial investment in traditional ageing – about 22 million barrels of whisky are estimated to be maturing in Scotland at any one time, for example. The upstarts portray their work as bringing science to what Stu Aaron, co-founder of Bespoken Spirits and one of Davis's competitors, calls an "antiquated ancient maturation model".
WHAT TRADITIONAL SCOTCH MAKERS THINK
Reactions from the spirits industry, especially the booming Scotch sector, have been anything but enthusiastic. Alan Park, legal director of the Scotch Whisky Association, views such products as essentially counterfeit, noting many countries have legal definitions of whisky that require a specified period of barrel-ageing.
"For me, accelerated ageing is a contradiction in terms. Maturation in a cask is a complex reaction. You simply don't get the same spirit by using artificial processes," he said. "We should just put them back in their box and say, 'Do what you want, just don't call it whisky.'" 
One of the world's largest distillers, Diageo, also rejects the idea. Jim Beveridge, master blender at Diageo's Johnnie Walker brand, said maturing Johnnie Walker Black Label for 12 years is "fundamental to the flavour. There isn't any technology we are aware of that will allow us to do it in any other way."
Scotch distillers resent the implication that they are hidebound. Ian Palmer started distilling at his InchDairnie distillery in 2015, where he uses high-tech stills and specially created yeast to make whiskies that will age for several years.
Rapid maturation, he says, is "all about factory production, about getting something on the shelves as quickly as possible without understanding that there is more to it than just the product itself. The process is as much the product as the flavour."
Even outside the drinks industry, the idea of rapid maturation inflames strong passions. When the FT reported on Bespoken Spirits in October 2020, one reader lamented: "Time, tradition, patience, craftsmanship etc. All things that we don't value as much any more." But another gave this disappointed reverence short shrift: "I hope this product has success just to trigger the snobs."
HOW WHISKIES ARE MATURED
Spirit maturation is a complex process involving flavours from the barrel wood leaching into the drink; elements of the spirit, including harsh-tasting compounds, soaking into the cask; evaporation; oxidation; and esterification, in which alcohol reacts with acids to create compounds called esters that give spirits a characteristic fruity aroma.
Long maturation helps to create a variety of complex, woody esters. These processes feed off each other: Chemicals from the wood leach out and become esters over time, for instance. Distillers have been trying to speed up the process for more than a century, said the whisky writer Ian Buxton. Few have succeeded.
"It's very likely that this will end up being the way everybody makes [aged spirits] 100 years from now." – Bryan Davis.
At the same time, he said, the fashion for decades-old whisky is comparatively recent. Overproduction caused a crash and several Scotch distilleries closed in the 1980s, but whisky that was already ageing was left in barrels – and then as drinkers' thirst for whisky rose, brands had the bright idea of marketing it based on age. "They realised that two numbers in particular had huge emotional weight, 18 and 21. They could sell 18- and 21-year-old whiskies at an extra premium and people could use them as gifting," said Buxton.
"A few years ago they began to run short of stock, so the marketing across a lot of brands was put into violent reverse. The message started to come out that age isn't the be-all and end-all. It's all about the cask and how the whisky matures . . . 'No-age-statement' whiskies started coming on to the market, but they went down like a cup of cold sick with most whisky enthusiasts . . . [Distillers had] spent years and millions in marketing money telling people that age was the thing, and that's hard to come back from."
The problem – ample demand for aged whisky and limited supply – remains. That has inspired entrepreneurs, particularly in the US, to keep trying to recreate by other means the effect of decades in a barrel.
"[Rapid maturation] is all about factory production, about getting something on the shelves as quickly as possible without understanding that there is more to it than just the product itself. The process is as much the product as the flavour." – Ian Palmer
While Davis's reactor uses heat and light, others have sought to accelerate ageing with amplified sound waves, including blasting hip‑hop or heavy metal music at the liquor.
Cleveland Whiskey in Ohio uses pressure to expose the spirit to fragrant woods unsuited to barrel making, such as black cherry and hickory.
Swiss group Seven Seals, founded by chemical industry heir Dolf Stockhausen, ages its spirit for at least three years, but also uses toasted, rinsed wood staves to accelerate what it calls the "finishing" process.
And Bespoken Spirits, in California, uses pressure, heat and oxygen in what it calls a precise process that, said Aaron, can be tailored to customer choice "like the Pantone wheel for colour that you would find in a paint store".
Davis's lightbulb moment came in 2014, as he puzzled over how to get wood to shed extractives that normally emerge after years of ageing. Staring at some decking aged by sunlight, he wondered: "What if the decomposition products produced by light degrading the wood are the same ones you get in the barrel?
"It turns out that if you turn the light up way beyond what you get in nature, the acceleration is exponential and the products turn out to be the same . . . You can match the chemical signature of old booze."
"To me it is about transparency, being straight and honest with people about what you've done. I'm all for exposing [new products] to the market. Let the market decide." – Ian Buxton
Yet like the best mad scientists, Davis was not entirely in control of his process. He had expected big distillers to snap up access to the technology. But instead, he said, those who inquired did not want to make the equivalent of a 20-year-old single malt, but a two-year-old – which he could not create. "I said, 'Why would you want to? The whole point was to get rid of the need for those products,' and they said, 'Your economic necessity is our eight million cases a year.'"
Instead, he has focused on building his own brand, replacing the romantic mythology of Scotch or bourbon with a steampunk aesthetic; tours of Lost Spirits' distillery became an earner in their own right before the pandemic, and Davis is now building a much larger offshoot in Las Vegas.
Some rivals take a more prosaic approach. Bespoken Spirits is looking at providing liquor for ready-to-drink canned cocktails and grocery chains' own-label brands.
Tom Lix, founder of Cleveland Whiskey, argued: "There will always be a market for traditional aged spirits that are older and unique and rare. But there is also a market for a good quality everyday product that's affordable and that matches the quality of something that costs more to make."
FIERCE COMPETITION
There is fierce rivalry among the rapid-agers. Most are applying for patents or already have them, though Lix said he relies more on keeping his technology secret. All have won prizes in blind tastings against conventionally aged spirits.
Davis brandishes a chemical fingerprint analysis of his rum from an independent forensic laboratory that, he said, matches that of aged spirits, and he challenges his rivals to produce something similar: "There's nothing stopping these people from calling up any forensic chemistry lab and saying, 'Do this for me.'"
Beyond prizes and chemical fingerprints, the upstarts will ultimately need to win over drinkers' palates. A small team of amateur tasters that I assembled was unimpressed by Seven Seals' Sherry Wood Finish single malt ("tastes young", said one Macallan fan), preferring the Swiss company's Peated Double Wood single malt. Lost Spirits' complex Navy Style Rum was deemed the best of the lot and definitely better than some normal rums.
Buxton is also won over by Lost Spirits. In his book 101 Rums to Try Before You Die, he wrote about its rum, "though logic tells you that six days in a Star Trek-style 'reactor' cannot possibly deliver the flavours of traditional ageing, your nose and palate tell you otherwise".
He added that Scotch whisky, the sworn enemy of rapid ageing, needs to "wake up and smell the coffee". It faces competition not just from tech-based upstarts but from a growing international distilling culture that is creating high-quality whiskies from Finland to Taiwan.
"Scotch whisky being aged for a minimum of three years in a cask – it's not holy writ," he said. "It was only brought in 100 years ago. But it's become entrenched and a lot of people are heavily invested in entrenching it . . . To me it is about transparency, being straight and honest with people about what you've done. I'm all for exposing [new products] to the market. Let the market decide."
By Judith Evans © 2021 The Financial Times