Group spirit: The rise of whisky clubs in Singapore
More whisky enthusiasts are going online to form clubs to share their love for the golden spirit.
As a member of whisky club Singapore Liquid Gold Club (SLGC) on Facebook, Mitchell Lai is always the first to hear about launches of limited edition whiskies and other collectible bottles. He also gets to attend whisky-themed dinners and geek out about drams "with no judgement from fellow enthusiasts".
The biggest benefit, he said, has been the friendships he has made with fellow members. "We have shared milestones in life, visited each other over meals – yes, with whiskies – and even holidayed abroad together, with distillery visits as part of our agenda," said Lai, 47, an employee in the education sector. He became interested in Scotch whisky after a family trip to the Scottish Highlands in 2017.
Lai is one of the 3,000-odd members of SLGC, one of the small but growing number of Singapore-based whisky clubs and communities that have emerged online in recent years. More often than not, the groups are run by whisky enthusiasts instead of whisky bar owners; dram lovers who want to reach out to like-minded folk in cyberspace and share their passion for the golden spirit.
SLGC was founded in 2015 by James Phang, 33, a former relationship manager of a bank, who had caught the whisky bug. SLGC was then largely a trading community, where people could buy and sell whiskies, and organise group purchases from overseas shops to defray shipping costs.
In 2019, Facebook banned the sales and trading of alcohol products between users, prompting Phang to pivot SLGC to a purely community page.
Phang said that anyone can join SLGC, with the only requirement that a potential member's Facebook page should not be a new account to prevent scams.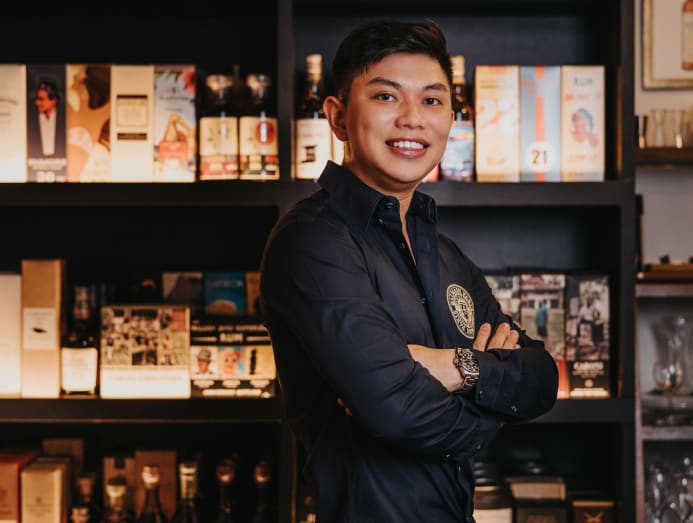 Before the pandemic, when physical meetups were possible, Phang would organise activities in whisky bars and people's homes, where the latter would involve members bringing their own whiskies to share with others. Most people adopt a "sharing is caring" mindset, he said, but there are certain behaviours that are frowned upon.
"The things that are usually shunned upon as negative behaviour include tabao-ing [taking away] samples of someone's bottle, or helping yourself to multiple servings of the most expensive bottle, without the courtesy of asking the bottle's owner," said Phang. "We usually don't mandate any rules, but it is through natural selection that people exhibiting such behaviour tend not to get re-invited again."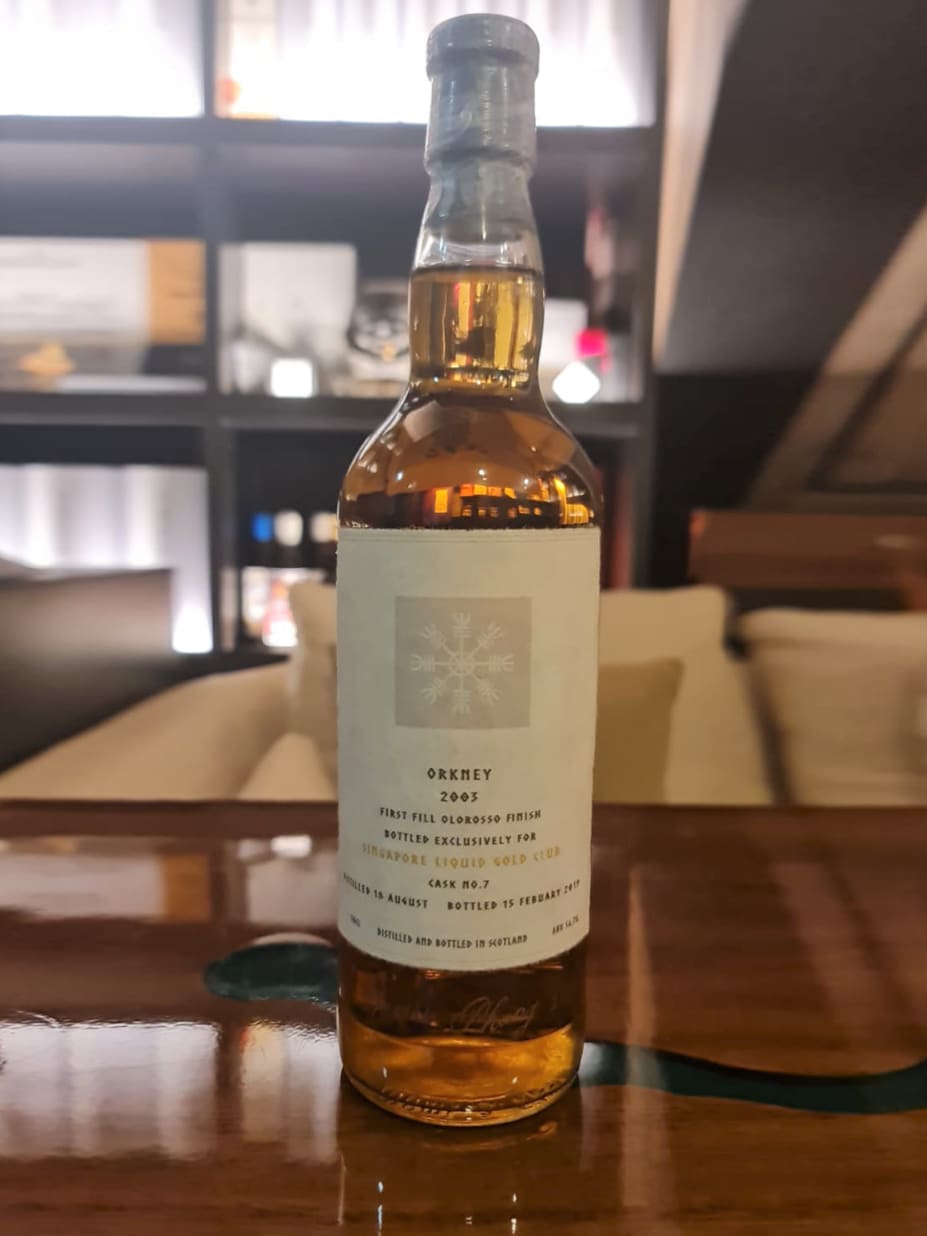 The majority of SLGC's members are locals who are white-collar workers, typically 35-year-old to 55-year-old males, said Phang, adding that there has been a surge in younger drinkers who started whisky appreciation in their early 20s, and a small but growing segment of female drinkers in their 30s.
As the pandemic has put a dampener on physical gatherings, SLGC is presently focusing on special releases from bars for group purchases and small bottle samples for home consumption.
"More often than not, people can be apprehensive in committing to a full bottle purchase before tasting, and there is no better way than doing bottle splits, [such as] repackaging them into 30ml or 50ml formats to let members try new releases," said Phang, who has worked with alcohol companies Diageo and Edrington to organise tastings of their whisky brands.
Phang has also started Liquid Gold Auctioneer, which he claimed is the first online auctioning platform based out of Asia. It is "modelled after the best features of auction houses originating out of the UK".
"The idea of creating an online auction house within an Asian time zone is to circumvent the need to camp on UK-based auction sites at 3am, and also to enjoy lower shipping costs due to closer proximity [between the auction house, sellers and buyers] in Southeast Asia," said Phang. "We'd also encourage more independent bottling releases from bottlers in Southeast Asia to flow through us, as opposed to having to send their bottles all the way to the UK."
Other whisky clubs let their members decide how they'd want to hold their tasting sessions. Whisky Butler, an online whisky club founded by Benjamin Tan in 2015, lets people customise their own whisky events, anything from a whisky 101 class to an online whisky omakase session.
The club initially started out as a subscription service, where members would be sent four 20ml whisky samples every month. But Tan, 36, a former business analyst with McKinsey, decided to stop the subscription feature three years ago, citing the lack of critical mass here in Singapore. People can now buy the samples, such as a Bowmore 12 Year Old or the rare Glenglassaugh 40 Year Old 1975 PX Sherry Hogshead Cask, from their website.
There is no fee to join Whisky Butler – people pay only for the tasting sessions. With COVID-19 restrictions, virtual tasting sessions take place about twice a month now, with customers being sent whisky samples before the sessions start.
Tan said: "Before the pandemic, we had whisky-pairing dinners, whisky-blending classes as well as leather-making workshops for our customers on a bi-monthly basis."
He is looking forward to hosting more physical events in the future. Late last year, he decided to merge Whisky Butler with TSH Corporation, which operates whisky and cocktail bars – notably whisky specialist Quaich Bar – and whisky retailer The Whisky Store.

It was a win-win situation. Tan said TSH felt their merger would allow the latter to strengthen its presence online. The Whisky Butler, on the other hand, would be able to source more whiskies from The Whisky Store's extensive portfolio. It would also have access to members from The Whisky Store's Collectors Club, a membership program for whisky aficionados to own limited edition releases.

Tan also helps out at the Signature Reserve whisky bar – a collaboration between Quaich Bar and Whisky Butler – at The Fullerton Hotel Singapore.

He said whisky drinkers here are getting more sophisticated. "Two years ago, Japanese whiskies were very popular, but now people are moving away from them and starting to be more open-minded. They want us to curate things that are more exclusive. We are also getting requests for small sessions to be hosted privately in people's homes."